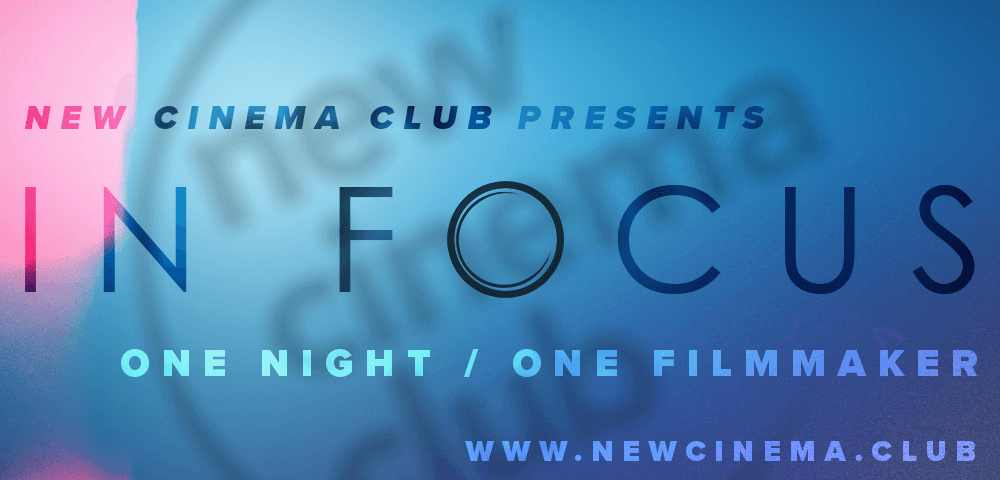 SATURDAY, MARCH 28 = 7:30 PM w/ filmmaker for Q&A
ONE NIGHT ONLY!
(This screening is $10)
Like a kind of early career retrospective, In Focus presents an evening of work by a single filmmaker, an opportunity to explore the genesis and evolution of a new and unique voice in contemporary cinema. The filmmakers featured are always local and will be in attendance for a Q&A after the screening, led by New Cinema Club's director of programming Tymon Brown.
The March edition of InFocus will focus on the work of Swetha Regunathan.
Swetha's Bio
Swetha Regunathan is a writer and filmmaker based in NYC. Born in Pondicherry, India, she was brought to Montreal as a baby and grew up in Queens, New Jersey, and Mississippi. She holds a B.A. from Columbia University and a PhD in English Literature from Brown University. She has written for n+1, Guernica, and other publications. In 2009 she was nominated for a Pushcart Prize for Best American Essay. Swetha is currently an MFA candidate in the Graduate Film program at NYU Tisch School of the Arts. Swetha was the recipient of the Antonio Cirino Memorial Art Education Fellowship from the Rhode Island Foundation in 2015 and 2017. Her series THE ACADEMY was a finalist for the 2016 Sundance New Voices Lab, and her short HASIM OCTOBER was shortlisted for a 2017 Lexus Short Films award. The film also screened at the Indie Street Film Festival, Chicago South Asian Film Festival, New Cinema Club, and premiered on NoBudge in June 2019. Swetha produced IF THERE IS LIGHT, a short documentary about a family living in a shelter in NYC. The film was supported by Queen Latifah's inaugural Queen Collective grant, in association with Tribeca Studios, and premiered at the 2019 Tribeca Film Festival. Her short script FOREVER TONIGHT won the 2019 BlueCat Screenplay Competition and was also a finalist for the  Showtime® Tony Cox Screenplay Competition. It is currently in post-production. Her next short, WIRE & CLOTH was awarded a 2019 Alfred P. Sloan production award and is currently in preproduction.