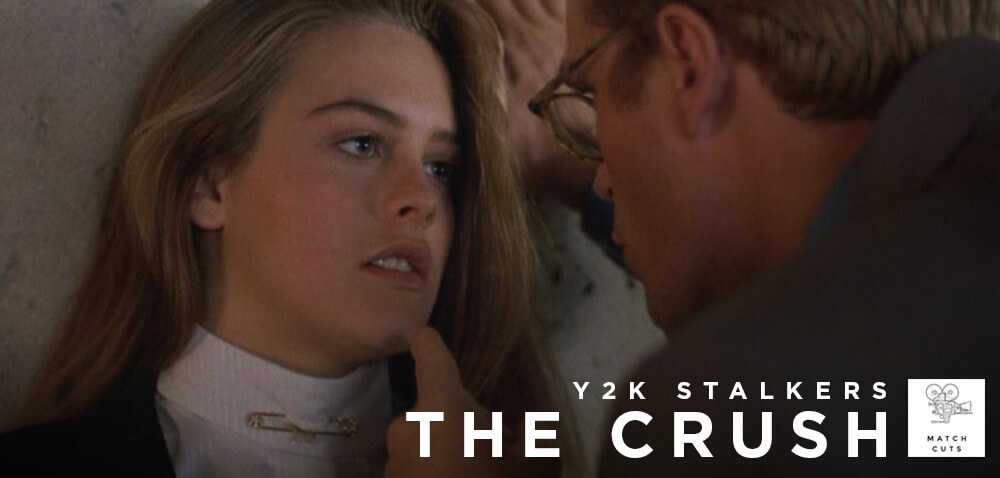 The Crush
dir. Alan Shapiro, 1993.
USA, 89 min.
English.
WEDNESDAY, DECEMBER 18 – 7:30 PM
ONE NIGHT ONLY
MATCH CUTS PRESENTS closes out the year (and their three-year [!] Spectacle run) with the last title in their Y2K STALKERS series, THE CRUSH. Presented in reverse chronological order, the series looked at, well, stalker movies before and after the year 2000 (aka Y2K). October was 2002's SWIMFAN, followed by FEAR in November. Come also to say goodbye and congratulations to Kachine and Nick from MATCH CUTS PRESENTS!
"A journalist (Cary Elwes) becomes the unwanted center of attention for a 14-year-old girl (Alicia Silverstone), who proceeds to sabotage his life after he refuses her sexual advances." – IMDB
MATCH CUTS PRESENTS is dedicated to presenting de-colonialized cinema, LGBTQI films, Marxist diatribes, video art, dance films, sex films, and activist documentaries with a rotating cast of presenters from all spectrums of the performing and plastic arts and surrounding humanities. Match Cuts is hosted by Nick Faust and Kachine Moore.