New works are finally entering the public domain after a 20 year hiatus; come and celebrate the newly liberated films of 1924 with Spectacle!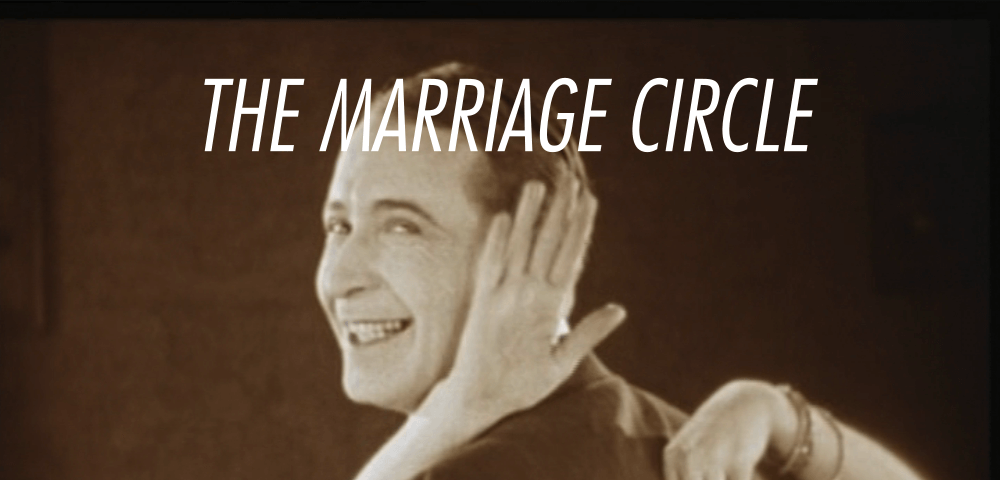 THE MARRIAGE CIRCLE
dir. Ernst Lubitsch, 1924.
France. 85 min.
Silent with English intertitles
WEDNESDAY, MARCH 25 – 10 PM
SATURDAY, MARCH 28 – 10 PM

In this marital sex comedy, Lubitsch finds humor in the small conflicts and misunderstandings that arise in relationships. Lubitsch thought of The Marriage Circle as depicting "everyday people" who were "just a little bit bad and not too good."
In Vienna, two married couples intersect; the newly-married and in-love Brauns and the mismatched Stocks. The flapperish Mizzi Stock, unsatisfied with her husband's subdued and formal manner and lack of attention, throws herself at the first man she runs into, who happens to be the new husband of her best friend Charlotte Braun. As Mizzi pursues Doctor Braun, who does his best to evade her, Charlotte begins to suspect that he's interested in another woman. Doctor Braun's partner sees his chance and takes the opportunity to woo the unreceptive Charlotte. Hoping to procure a divorce from his restless wife, Professor Stock hires a detective who uncovers Mizzi's connection to Doctor Braun, threatening his otherwise happy marriage.