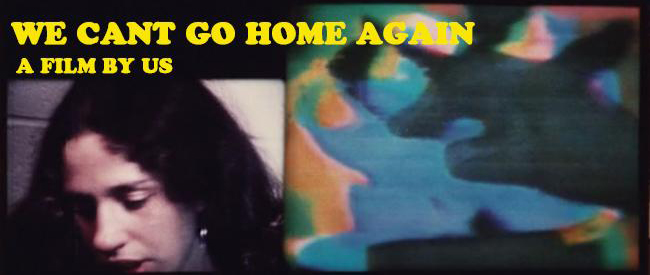 We Can't Go Home Again
Dir. Nicholas Ray, 1973.
USA, 93 min.
In English.
MONDAY, APRIL 4 – 10:00 PM
TUESDAY, APRIL 12 – 10:00 PM
FRIDAY, APRIL 22 – 7:30 PM

Nicholas Ray's experimental masterpiece, made with his students at the State University of New York at Binghamton, WE CAN'T GO HOME AGAIN embodies Ray's approach to filmmaking as a communal way of life. The film records Ray's groundbreaking use of multiple image as a way of telling more than one story simultaneously, and of colorization as a way to heighten emotional expression. He called it a "journalistic" film, one that shares the anthropologists' aim of recording the "history, progress, manners, morals, and mores of everyday life," at a critical moment in American history. Ray plays himself in the film, serving as mentor, friend, and reference point around whom the students' stories constellate.