Children on Fire collects some of the strangest and most unconventional films to deal with ideas of childhood, or play and growth, imagination and personal responsibility. Though many of them flirt around the edges of the standard "coming out age" movie, not are quite so committed to easy answers about the mysteries of youth and the painful passage into young adulthood. Rather, we have two childhood fantasies of grown up film genres, crime and action, in the midnight screenings of HAWK JONES and LITTLE MARINES, films ostensibly made for children, contrasting with the blurred lines between imaginative play and absolute warfare, fluctuating between absurdly hilarious and violently disturbing in I DECLARE WAR, itself contrasting against the pure ID of the nearly feral protagonist of KID-THING, which fluctuates between deadpan humor and subtle, yet disturbing horror. All of this is set against the out and out imagination overload of THE FANTASY OF DEER WARRIOR, a Taiwanese children's movie featuring human actors dressed up in simple animal costumes to play their roles as the warriors of the forest. The result of all these movies is a vision of youth that is very different from what we see in most movies and TV, where the threats against youth and innocence do not come from outside influences, but rather from within the children themselves, be it overactive imaginations and overactive hormones or a lack of internal moral compass, these movies will both shock and delight you with their portrayals of how youth if projected in cinema, and how it projects itself back when it's given the voice and intent.
---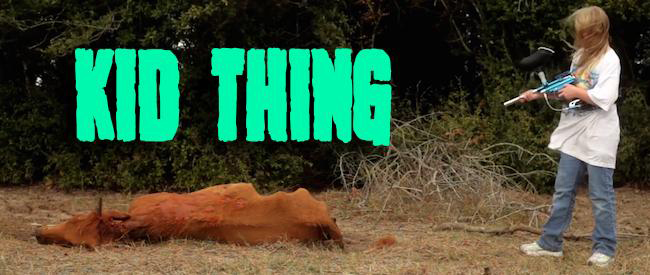 Kid Thing
Dirs. David & Nathan Zellner, 2012.
USA, 83 min.
In English.
SATURDAY, APRIL 2 – 7:30 PM
WEDNESDAY, APRIL 6 – 7:30 PM
MONDAY, APRIL 25 – 7:30 PM
---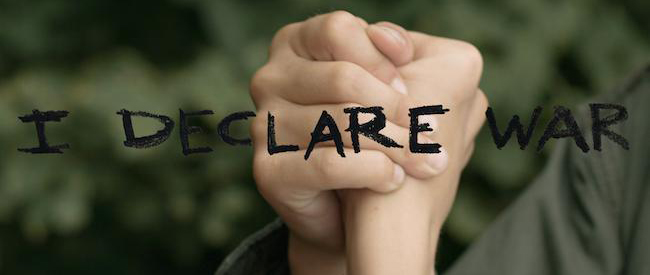 I Declare War
Dirs. Jason Lapeyre and Robert Wilson, 2012.
Canada, 94 min.
In English.
FRIDAY, APRIL 8 – MIDNIGHT
WEDNESDAY, APRIL 13 – 7:30 PM
FRIDAY, APRIL 29 – 10:00 PM
---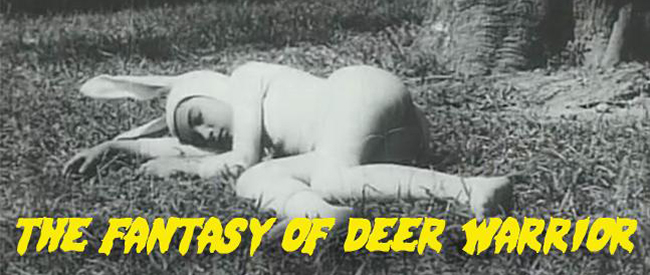 The Fantasy of Deer Warrior
Dir. Ying Chang, 1961.
Taiwan, 87 min.
In Min Nan with English subtitles.
FRIDAY, APRIL 1 – 10:00 PM
SUNDAY, APRIL 10 – 5:00 PM
THURSDAY, APRIL 28 – 10:00 PM
---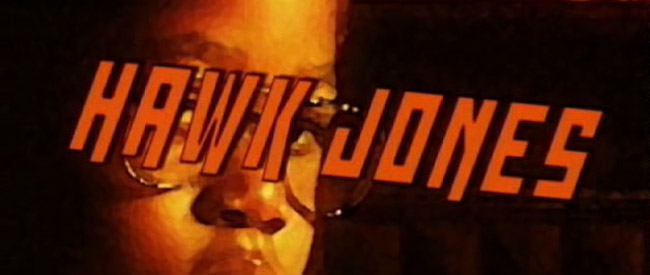 Hawk Jones
Dir. Richard Lowry, 1986.
USA, 88 min.
In English.
ONE NIGHT ONLY
SATURDAY, APRIL 2 – MIDNIGHT
SATURDAY, APRIL 16 – MIDNIGHT
SUNDAY, APRIL 24 – 7:30 PM
Part of the Best of Best of Spectacle series.
Minitropolis is under siege by gangster Antonio Coppola, whose reach extends throughout the city, all the way to the police department, where the Chief of Police does everything in his power to aid Coppola and thwart the one person who can rid the city of this scourge once and for all – HAWK JONES! Against all odds, Hawk uses an arsenal of weapons to take down Coppola's army of thugs and anyone who stands in the way of justice.
We should mention the average age of the cast is eight years old.
Those of you expecting Disneyfied goofs should beware – this is a film well in line with shoot-em-all 80s action. There's no mugging to the camera, no soapy morality lessons, no relentless merchandising. What you do get is Uzi-toting shootouts, crooked cops, milk-slinging speakeasies and a hero more in line with Fred Williamson than Fred Rogers. In other words, perfect for Spectacle!
---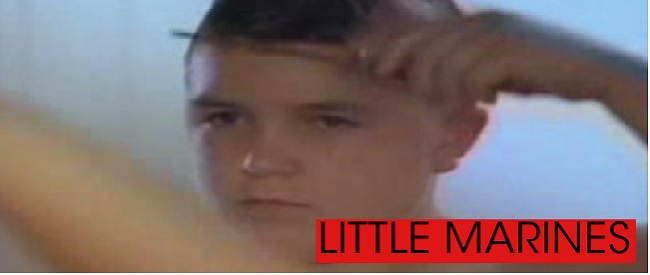 Little Marines
Dir. A. J. Hixon, 1991.
USA, 87 min.
In English.
FRIDAY, APRIL 1 – MIDNIGHT
SUNDAY, APRIL 24 – 5:00 PM
SATURDAY, APRIL 30 – MIDNIGHT
Part of the Best of Best of Spectacle series.
Awkwardly shot like a pervert peeking on these kids in the woods, A.J. Hixon's LITTLE MARINES is the story of three turds that go camping. It's not really an adventure film since it is mostly just a series of mishaps and fuck-ups and offers no resolutions to these kids problems. Most famous for its really long shaving scene featured at the Found Footage Film Festival, LITTLE MARINES has many more precious moments including bizarre flashbacks to their friend who died of cancer, a cool dude that tries to give them a handful of joints, a not so cool dude that is probably a child molester, a bully that has a gun, and a moment when the fatty admits that his father never said he loved him and the fatty's friends say nothing. Its what you can expect from good ol' Christian entertainment.
For this screening, the Spectacle will be screening the VHS tape that features the original music they probably couldn't get the rights to when it came out on DVD!