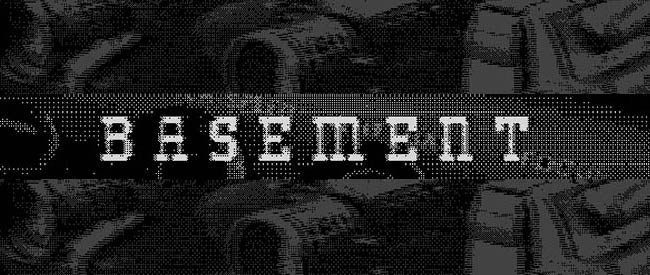 THE 4TH BASEMENT MEDIA FEST
Dir. Various
Approx. 60 min.
THURSDAY, JUNE 5 – 7:30 PM
SATURDAY, JUNE 21 – 7:30 PM
THE BASEMENT MEDIA FEST IS A SURVEY OF CONTEMPORARY ARTISTS WORKING WITH LO-DEF, LO-TECH, AND LO-FI MOTION PIX TECHNIQUES. FOUNDED IN RESPONSE TO HI-RES COMMERCIAL MEDIA AND CORPORATE-SPONSORED FILM FESTS, BASEMENT IS A CELEBRATION OF THE MEDIATED EXPERIENCE AS AN AESTHETIC EXPERIENCE. EQUAL PARTS GLITCHD DIGITAL VIDZ, FUZZY VHS, AND GRIMY 16MM FILM, WE'LL BE PRESENTING A MIXD PROGRAM OF CELLULOID AND .MOVS. COME ENJOY SOME 100 YR OLD TECH IN A STATE OF THE ART CONVERTED BODEGA THEATER.
///WARNING/// SUM OF THESE MOVIES FEATURE FLICKERING LIGHT AND RAPIDLY CHANGING MOTION. MAY CAUSE SEIZURES/MOTION SICKNESS. IF YOU HAVE TO SPEW, SPEW IN THIS.
/START PROGRAM:
House (Andy Birtwistle, 3:45, Digital)
I Am All Men As I Am No Man and Therefore I Am (Gilberto Alfredo Salazar­ Caro, 5:29, Digital)
Election Coverage (Chris Paul Daniels, 1:01, Digital)
Cold Blood (Tyler Tamburo, 3:24, Digital)
Queens Quay (Stephen Broomer, 1:11, 16mm)
[phrases] (Ben Balcom, 4:24, Digital)
Doubt #2 (Josh Lewis, 5:26, 16mm)
Smashed (Emma Varker, 3:53, Digital)
The HandEye (Bone Ghosts) (Anja Dornieden & Juan David Gonzalez Monroy, 7:09, 16mm)
[RGB] (N. Heppding, 4:30, Digital)
Seriously Delinquent (Dylan Pasture, 6:49, Digital)
The Way You Recognize It (Laura Thatcher, 1:32, Digital)
How to Draw Clouds (Salise Hughes, 2:20, Digital)
RIP Geocities (Faith Holland, 2:31, Digital)
Every Feature Film on My Hard Drive 3 Pixels Tall and Sped Up 7000% (Ryan Murray, 3:29, Digital)
holiday 13 (Jordan Lopez, 1:44, Digital)
Up (Scott Fitzpatrick, 4:47, Digital)
/END PROGRAM
FOR MORE INFO, CHECK OUT: HTTP://BASEMENTMEDIAFEST.COM