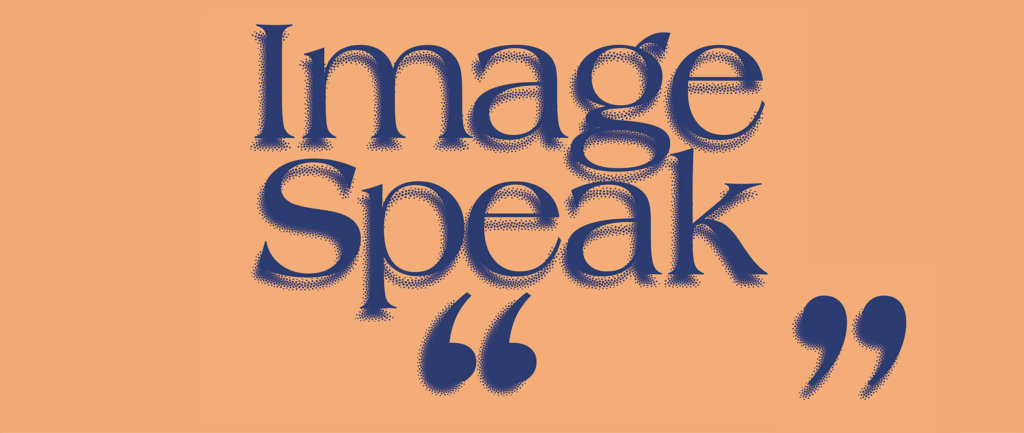 Improvised Truth
MONDAY, APRIL 9, 7:30 PM
Ismaïl Bahri
Joseph Rosen
Meghan Surges
Michelle Huynh Chu
Nicole Wallace
MONDAY, APRIL 9, 10:00 PM
Alexandra Tatarsky
Andrew Norman Wilson
Guy Pettit
Heather Anderson
Logan Chappe
Rachel Haberstroh
Sara O'Brien
ONE NIGHT ONLY!

"The 'I' of the essay film always clearly and strongly implicates a 'you.' This is a key aspect of the deep structures of the form. 'You' is called upon to participate [and] this 'you' is not a generic audience, but an embodied spectator." – Laura Rascaroli
IMAGE SPEAK, a night of screenings of essay films at Spectacle, returns with IMPROVISED TRUTH, celebrating the form with a publication launch and a screening of works by Ismaïl Bahri, Andrew Norman Wilson, and a selection of shorts by ten emerging filmmakers.
Copies of a new compilation of writings on the essay film will be available, published by Wendy's Subway and organized by Georgia Wall and Rachel James.
FEATURING WORKS BY:
Alexandra Tatarsky
Andrew Norman Wilson
Guy Pettit
Heather Anderson
Ismaïl Bahri
Joseph Rosen
Logan Chappe
Meghan Surges.
Michelle Huynh Chu
Nicole Wallace
Rachel Haberstroh
Sara O'Brien
Bios:
Ismaïl Bahri lives and works in Paris. His work incorporates many cultural and aesthetic references, developing visual experiments that are both sensitive and precise. The results of these experiments take varying forms – drawings, videos, photographs, installations, and hybrids of these forms. The basic materials used in these works are manipulated and ultimately transformed, often through mechanically inspired gestures and procedures that are related, in one way or another, to cinema or photography.
Andrew Norman Wilson is an artist and curator based in Los Angeles whose videos and installations address a heady rush of images, technology, and bodies caught in the streams of circulation and representation that our era demands.
Alexandra Tatarsky makes performances in the unfortunate in-between zone of comedy, performance art, dance and deluded rant. Often there are songs. Her pieces Americana Psychobabble and Beast of Festive Skin have been described as "Brecht… with a buttplug" and "like someone took acid with too much speed in it." Her latest experiment in the abyss entitled SIGN FELT! (a show about nothingness) is an improvisational bildungsroman for an idiot and will be at La Mama on April 24th. Please come. Writings on the shanzhai lyric, anti-capitalist miming, kabala and kaka are forthcoming in the magazines ArtReview Asia, Garlands, and Emerald Tablet. This is her first attempt at making a movie. Thank u for watching.
Guy Pettit is the founder and director of Flying Object and, more recently, Sophie Embassy (available.rest). He lives in Brooklyn, NY.
Joseph Rosen is a multimedia artist based in Brooklyn, New York. His creative focus is centered on analog methods of capturing and processing video.
Logan Chappe attempts to maintain a writing and video-based art practice while living in Manhattan. He is an MFA Candidate at The City College of New York (CUNY).
Meghan Surges is a multimedia artist. Born in 1995, Meghan grew up in Oconomowoc, WI, Cleveland, OH, and Portland, ME. She studied at Kenyon college and graduated in 2017 with a degree in Art and English. She now lives in Brooklyn and works as an art consultant.
Michelle Huynh Chu is an artist based in New York. Her work has been shown at Anthology Film Archives, LACDA, Songs for Presidents, Kilroy Metal Ceiling, and on cable television in France and Germany.
Rachel Haberstroh is an artist and writer based in NYC. She is one half of Wavy Dash, a co-founder of Millennial Focus Group, a member of Crit Club, and a 2018 resident at Outpost Artist Resources. Her work has been shown at Flux Factory, the Wassaic Project, Babycastles, Knockdowna Center and Small Editions.
Sara O'Brien is a writer and researcher who also works visually from time to time. She is based in Brooklyn, NY.
Nicole Wallace is a poet, student of Anishinaabemowin, and Managing Director of The Poetry Project. She is currently at work on a chapbook manuscript, WAASAMOWIN. Originally from Gakaabikaang, located in what is currently called Minnesota, she is a descendent of the Fond du Lac Band of Lake Superior Chippewa (Ojibwe) and is of mixed settler/European ancestry.