In keeping with recent events with independent filmmakers currently forging their own paths – Nuotama Bodomo, Ricky D'Ambrose, Lev Kalman & Whitney Horn, Amir George – Spectacle is pleased to invite Chicago-based film critic and director Michael Glover Smith to our humble theater to present the New York City premiere of two recent works: MERCURY IN RETROGRADE (2017) and RENDEZVOUS IN CHICAGO (2018). Just in time for your most recent imploded relationship, Smith's films draw unabashedly from the influence of Eric Rohmer, alongside classic walk-and-talk romantic comedies of the eighties and nineties. Already it's a signature body of work, alternately warm and humanist but without Hollywood allusions about the pitfalls of complicated people trying to forge a life together in the Windy City (or, for that matter, anywhere else.)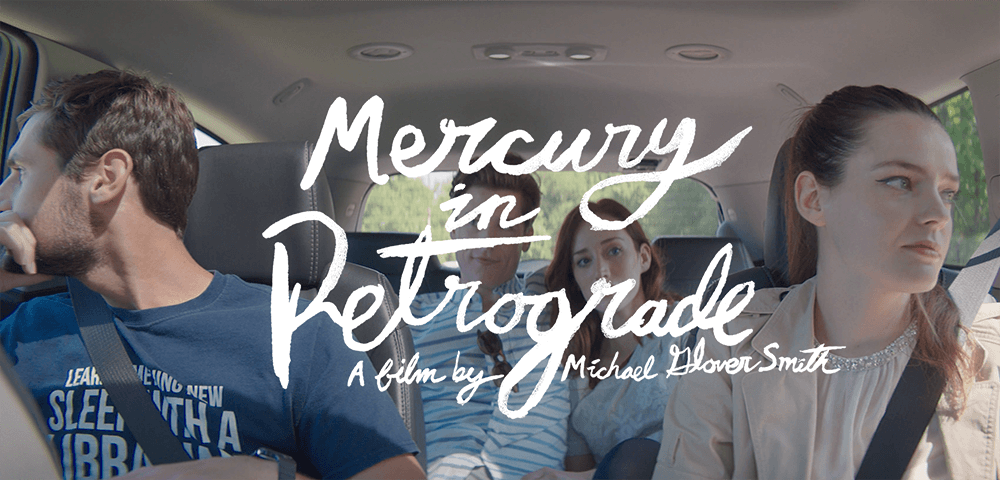 MERCURY IN RETROGRADE
dir. Michael Glover Smith, 2017
105 mins. United States.
SATURDAY, MAY 25 – 5 PM with Q&A featuring Michael Glover Smith, producer Kevin Wright and actor Shane Simmons
ONE NIGHT ONLY! (This event is $10.)
MERCURY IN RETROGRADE follows three couples who spend a weekend together on Lake Michigan: Jack (Jack C. Newell) and Golda (Alana Arenas) have been married for a decade, Richard (Kevin Wehby) and Isabelle (Roxane Mesquida) are in a committed love relationship but clearly on (or near) the rocks, and Peggy (Najarra Townsend) and Wyatt (Shane Simmons, who will reprise the character in Smith's followup RENDEZVOUS IN CHICAGO) just linked up. Embracing the intrinsic anxiety of its classic setup, Smith's film is a handcrafted trip into the terra incognita of monogamy, epitomized by a jarring sequence of dudes being old-fashioned dudes back at the cabin while (because) their partners have repaired to the local watering hole. MERCURY IN RETROGRADE is that rare slice-of-life film with a grip on the darkness below its surface, driven forward by its flawed characters' alternating fears of being committed or alone (no spoilers!) and anchored by six committed performances from a pitch-perfect cast.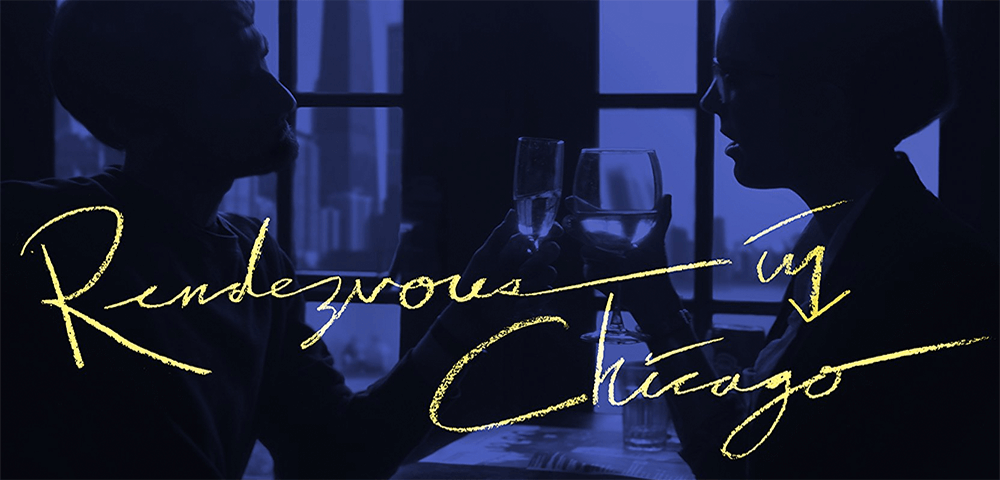 RENDEZVOUS IN CHICAGO
dir. Michael Glover Smith, 2018
69 mins. United States.
SATURDAY, MAY 25 – 7:30 PM with Q&A featuring Michael Glover Smith, with actors Claire Cooney and Rashaad Hall
ONE NIGHT ONLY! (This event is $10.)
RENDEZVOUS IN CHICAGO is separated into three discrete vignettes: the first concerns a young man named Paul (Kevin Wehby) angling to woo a grad student named Delaney (Clare Cooney) he meets in a bar. Paul's innocuous-enough pickup attempt sets the stage for a bittersweet and frequently hilarious rumination on compatibility in short-and-long-terms, perfectly matched by the subsequent passages. Part II follows a couple (Rashaad Hall and Matthew Sherbach) weighing whether to get a cat or a dog, while one half privately considers popping The Question. Perhaps inevitably, Part III addresses breakup, in the form of a 20something schlub named Wyatt (Shane Simmons) whose girlfriend Julie (Nina Garnet) happens upon him in bed with another woman. The overall portrait of dating life – with all its agonies, ecstasies and nauseating in-betweens – is drawn with a delicate touch and a knack for sparkling dialogue.
MICHAEL GLOVER SMITH's debut feature COOL APOCALYPSE (2015) won multiple awards at festivals across the U.S. and screened at Chicago's Gene Siskel Film Center and Movies in the Park before being released on home video by Emphasis Entertainment. His second feature, MERCURY IN RETROGRADE, starring Roxane Mesquida and Najarra Townsend, won the top prizes at the 2018 Tallahassee Film Festival and the 2017 Full Bloom Film Festival and was the subject of a rave review by the Chicago Sun-Times' Richard Roeper who wrote: "Smith has a deft touch for dialogue, creating six distinct characters who look and sound like people we know…a smart, funny, quietly effective and authentic slice of older millennial life." His most recent feature, 2018's RENDEZVOUS IN CHICAGO, is the final installment in his "relationship trilogy" and has won four awards in its first 10 festival screenings. He was a recipient of the Siskel Center's Star Filmmaker award in 2017 and made Newcity Chicago's "Film 50" list in 2018. He teaches film history at several Chicago-area colleges and is the author of the film blog Whitecitycinema.com.