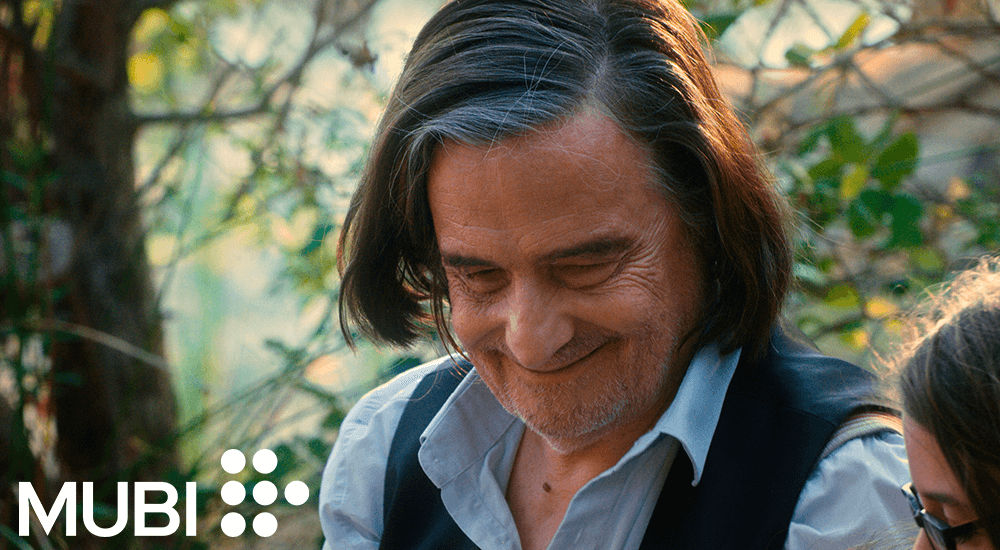 THE LION SLEEPS TONIGHT
dir Nobuhiro Suwa, 2017
France, 103 mins
In French with English subtitles
MONDAY, MAY 27 – 10 PM
TUESDAY, MAY 28 – 7:30 PM
THURSDAY, MAY 30 – 10 PM
In honor of the legendary Jean-Pierre Léaud's 75th birthday, MUBI presents Nobuhiro Suwa's THE LION SLEEPS TONIGHT. This intimate tale of an actor forced to confront his past is an elegant meditation on life, love, mortality and inspiring a new generation.
An actor, caught up in the past, learns that his current film shoot is unexpectedly suspended for an indefinite period. He takes this opportunity to visit an old friend and settles, clandestinely, into an abandoned house where it happened that the great love of his life, once lived.
Intertwining lost love, the melancholy of aging, and the magic of movies, this film is a tribute to actor Jean-Pierre Léaud, who since THE 400 BLOWS has embodied France's modern cinema. Nobuhiro Suwa's expert, easy-going direction results in a serene film of warm gentleness and sublime simplicity.
THE LION SLEEPS TONIGHT will be available to stream exclusively on MUBI starting May 28th as part of their ongoing Luminaries series. Watch here.
MUBI is a curated streaming service showing exceptional films from around the globe. Every day, MUBI premieres a new film. Whether it's a timeless classic, a cult favorite, or an acclaimed masterpiece — a movie you've been dying to see or one you've never heard of before — there are always 30 beautiful hand-picked films to discover.