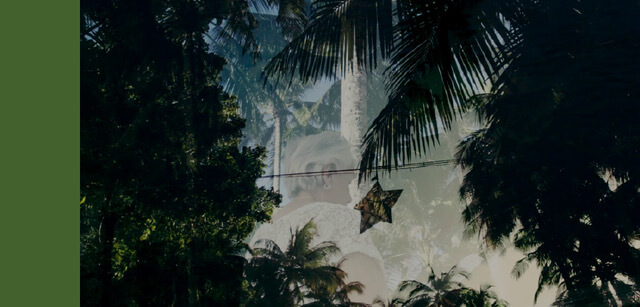 SATURDAY, JUNE 8 – 7:30 PM – ONE NIGHT ONLY
Filmmaker in person!
As digital technologies continue to reshape the ways in which we produce and relate to images, cinema finds itself in a media landscape given over to near-constant metamorphosis. A new generation of filmmakers have begun to create works contemplative of cinema's updated conditions. In 2016, Kinet was formed in order to provide a home for this cinema.
This program provides a focus on Kinet filmmaker Miguel Mantecon and his trilogy of three films – a near singular cinematic object which hovers through the limbus between diaristic image-making, landscape filmmaking, and textural play to find the phantoms of history and memory. Each a perfectly arranged cascade of irreducible images, these three films catch and ensnare pure experiences of love, death, and familial communion, yet at the same time remain boundless in their pursuit by rejecting the barriers of meaning.
Mantecon's artistic project has not yet been reckoned with by film festivals; this screening marks the theatrical premiere of these landmark works in digital filmmaking.
GOODBYE PHILIPPINES
2016. United States/Philippines.
25 min.
TODO Y TODO
2017. United States.
11 min.
MadManWedding_remix
2018. United States.
6 min.
Kinet is a virtual studio dedicated to the production and dissemination of new, boundary pushing avant-garde cinema.