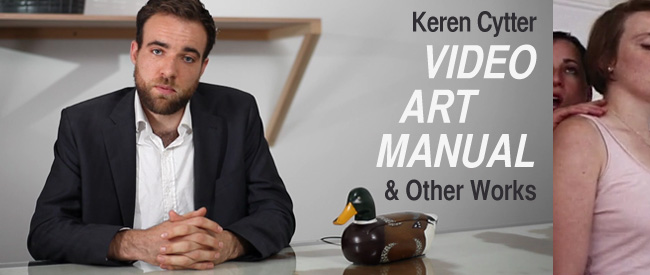 WEDNESDAY NOVEMBER 20
SCREENINGS AT 8 AND 10 PM
"& Other Works" is a series of screenings focusing on film and video from contemporary artists organized by C. Spencer Yeh. "& Other Works" is an informal communal viewing experience, away from the white walls and passwords.
For November, we welcome Keren Cytter, with a program surveying her short-form works from the last few years. We may be biased towards the silver screen, but we think these cinematic fever dreams are the paramount expressions of Cytter's artistic practices – a restless trajectory traversing fiction, choreography, poetry, theater, etc.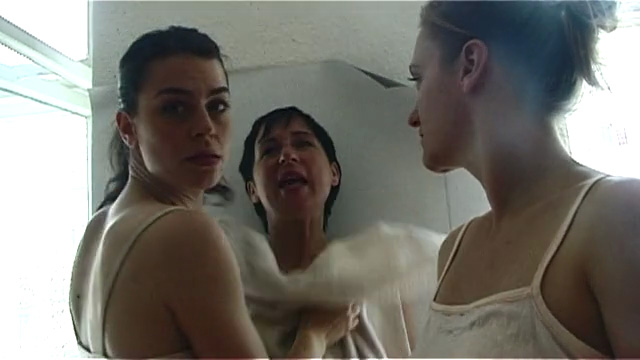 VIDEO ART MANUAL
Dir. Keren Cytter, 2011.
DE. 15 min.
English, German w English subtitles.
OPEN HOUSE (3D)
Dir. Keren Cytter, 2011.
DE. 8 min.
English.
CORRECTIONS
Dir. Keren Cytter, 2013.
DE. 8 min.
English.
FOUR SEASONS
Dir. Keren Cytter, 2009.
DE. 12 min.
English.
LES RUISSELLEMENTS DU DIABLE (WHISPERS OF THE DEVIL)
Dir. Keren Cytter, 2008.
DE. 10 min.
French w English Subtitles.
DER SPIEGEL
Dir. Keren Cytter, 2008.
DE. 5 min.
German w English Subtitles, English.
SOMETHING HAPPENED
Dir. Keren Cytter, 2007.
DE. 8 min.
German w English Subtitles.
What's that saying? Something about sticks and stones?
How often do you entertain that yearn "nothing is real" and that "nothing is happening"? Cytter employs the lurid signifiers of "action" as we'd call it in cinema. I wouldn't necessarily say that she "makes it her own" – who wants to really claim ownership of the crappy gestures crafted by some other jerk-off dudes? What's that thing about dramatic tension? Something about someone pulling a gun to get the conflict pumping? A drop of blood to get everyone's attention? It's ok – we are not being asked to question positions in the cultural hegemony – after all, one video contains the taboo-boo of a dude jerking off. It's a cock, it's hard, it's being pulled. Adult content. The elephant in the room is being electrocuted. The spectacle is maintained. We'll be providing the 3D glasses for Cytter's "Open House."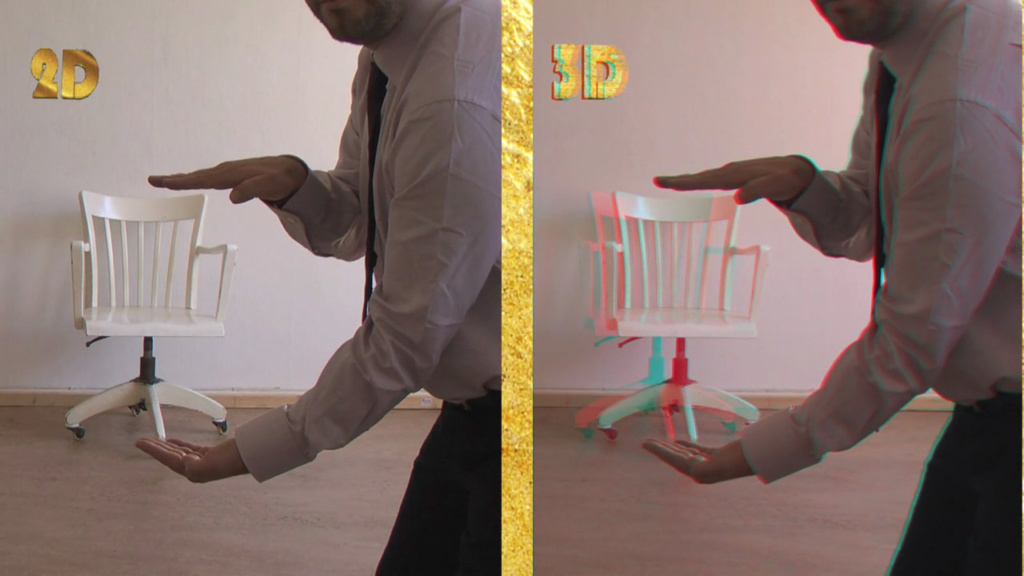 Let's try this again – here's some borrowed (not appropriated) excerpts from a 2011 press release:
"In her films, Cytter explores stories of love, violence, sex, jealousy, betrayal and murder told in non-linear narrative in which time overlaps and characters mutate. The actors repeat lines, switch roles and recite directions aloud creating a shared lexicon through repetition and rhyme. Cytter's fractured stories, suggestive of dream and memory, are often inspired by direct experience and observation but are filled with literary references, cinematic quotes and clichés drawn from popular culture that result in works that are existential dramas composed from seemingly incompatible genres.
In the film (Video Art Manual), Cytter offers a historical analysis of video art and its development the last forty years, focusing on the conditions of how contemporary video art is produced, installed and consumed.
In addition to films and works on paper, Cytter is the author of several novels and an opera libretto and the founder of D.I.E. NOW (Dance International Europe Now), a dance and theater company." – Zach Feuer Gallery
Keren Cytter was born in Tel Aviv in 1977. She studied at The Avni Institute in Tel Aviv and received her degree from de Ateliers in Amsterdam. Cytter's work has been featured in solo exhibitions at the Stedelijk Museum, Amsterdam; Hammer Museum, Los Angeles; Moderna Museet, Stockholm;Tate Modern, London; Witte de With Center for Contemporary Art, Rotterdam; Museum Moderner Kunst Stiftung Ludwig, Vienna; KW Institute for Contemporary Art, Berlin and Kunsthalle Zürich. Her work was included in the 53rd Venice Biennial; Found in Translation, Solomon R. Guggenheim Museum; 8th Gwangju Biennale; Manifesta 7, Trentino; and Talking Pictures and K21 Kunstammlung Nordhein-Westfalen, Düsseldorf.