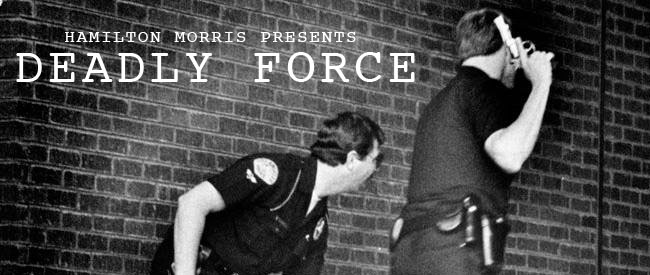 DEADLY FORCE
Dir: Richard Cohen, 1980
USA, 60 mins.
FRIDAY, NOVEMBER 1 – 8:00 PM
Special International Drug Day Screening!
Deadly Force is a rare documentary about rampant corruption in the LAPD directed by Richard Cohen. The doc revolves around the controversial 1977 killing of an arctic explorer turned rolicyclidine chemist named Ronald Burkholder who was found nude, masturbating, and stabbing himself with a candelabra in a busy LA intersection…and then fatally shot.
Cohen's documentary follows the aftermath of Burkholder's killing through court testimonies by both police officials defending their decision to use deadly force, and Burkholder's friends and family, accusing the LAPD of brutality, corruption, and constructing a massive cover-up.
Followed by an original short by Hamilton Morris.