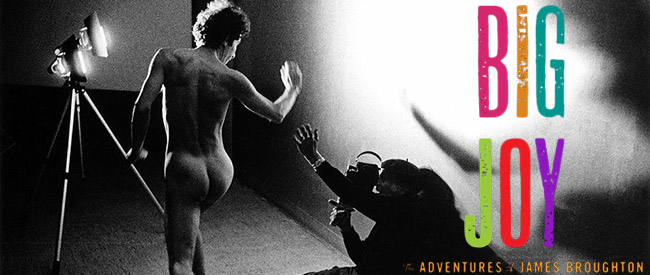 BIG JOY: THE ADVENTURES OF JAMES BROUGHTON
Dir. Stephen Silha & Eric Slade. Co-Director: Dawn Logsdon. 2013
USA, 82 min.
Director Stephen Silha in attendance!
ONE NIGHT ONLY!
MONDAY, MARCH 24 – 8:00 PM
Years before the Beats arrived in San Francisco, the city exploded with artistic expressions – painting, theatre, film, poetry. At its center was the groundbreaking filmmaker and poet James Broughton. BIG JOY explores Broughton's passionate embrace of a life of pansexual transcendence and a fiercely independent mantra: "follow your own weird." His remarkable story spans the post-war San Francisco Renaissance, his influence on the Beat generation, escape to Europe during the McCarthy years, a lifetime of acclaim for his joyous experimental films and poetry celebrating the human body, finding his soulmate at age 61, and finally, his ascendancy as a revered bard of sexual liberation.