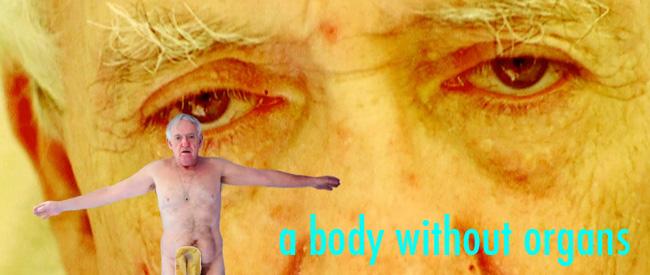 A BODY WITHOUT ORGANS
Dir: Stephen Graves, 2012.
82 min. USA.
MONDAY, JUNE 10TH – 8PM
ONE NIGHT ONLY!
Director Stephen Graves crafts a vivid, intimate portrait of his father Bill, a former doctor who's barely left home since a rare medical condition led surgeons to remove his colon and parts of his intestines in 1997.
The film unsettlingly depicts the agonizing details of his condition (he must drain waste from a sac connected to his abdomen) alongside his vibrant, medicated dreams, and stories of his libertine past. Graves re-creates his family's subjective experiences using a unique and experimental approach to editing.
As radical in style as in subject matter, A BODY WITHOUT ORGANS is a confronting, intriguing and strikingly genuine debut.
OFFICIAL SELECTION – 2013 CHICAGO UNDERGROUND FILM FESTIVAL