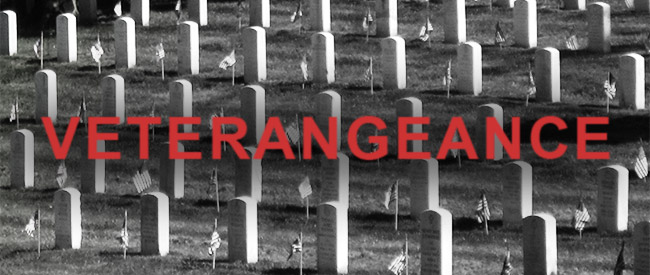 They say old soldiers never die… in observance of Veteran's Day, Spectacle teams up with Blue Underground to present three tales of martial vengeance from beyond the grave. On Veteran's Day itself, we run the gory classics THE PROWLER and DEATHDREAM back-to-back. They return for an encore presentation on Saturday, November 23, along with UNCLE SAM, presented by filmmaker, Blue Underground CEO, and legendary raconteur Bill Lustig.
---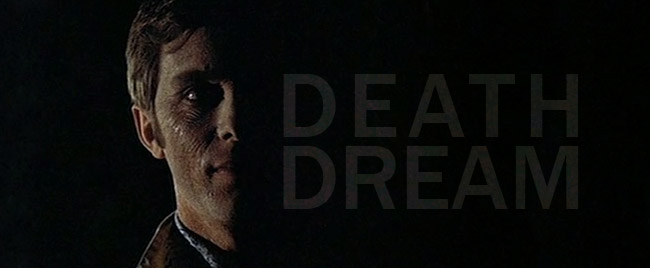 DEATHDREAM
Dir. Bob Clark, 1972.
USA. 88 min.
MONDAY, NOVEMBER 11 – 10:00 PM
SATURDAY, NOVEMBER 23 – 7:00 PM

He promised he'd come back! Brilliantly directed by Bob Clark (BLACK CHRISTMAS, A CHRISTMAS STORY), DEATHDREAM weaves allegory for Vietnam soldiers returning as PTSD-afflicted heroin junkies with unsettling oedipal conflict by telling the story of a soldier, declared dead, who surprises his grieving family by suddenly returning home. Andy looks and sounds the same, but he isn't quite right: an emotionless husk, unable to reconnect with his family and friends, and suffering from some unknown physical ailment. Yet it's not TLC that Andy needs to regain his sense of self, but blood — preferably fresh, human blood, mainlined via syringe — and when Andy's parents have no choice but to face facts, they are horribly divided as to how to treat their darling boy's affliction.
Often cited as an overlooked genre classic, DEATHDREAM benefits from a smart script, assured direction, and pitch-perfect performances. As Andy, Richard Backus brings an understated menace to his role that strikes a resoundingly creepy note. It's effectively contrasted by the outstanding performances of John Marley and Lynn Carlin, recent co-stars of Cassavetes's FACES, who treat the material with dignity, elevating it to the status of a rare horror film that manages to blend graphic gore with almost overwhelming emotional impact. And as in A CHRISTMAS STORY, Clark directs with a familiar sensitivity to domestic situations and the nuances of suburbia. The result, as genre aficionados have long known, is one of the most well-rounded and affecting masterpieces of horror cinema.
---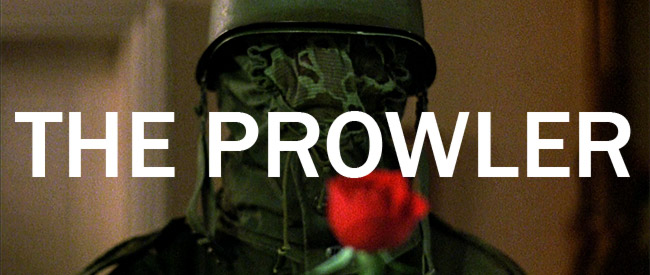 THE PROWLER
Dir. Joseph Zito, 1981.
USA. 89 min.
MONDAY, NOVEMBER 11 – 7:30 PM
SATURDAY, NOVEMBER 23 – MIDNIGHT

June 28, 1945: having sent a Dear John letter to her soldier boyfriend, Rosemary attends the Avalon Bay annual graduation with her new squeeze — but before they can hit the punch bowl, a ghastly soldier plunges a pitchfork through the pair. Thirty-fire years later, the town prepares for its first dance since the tragedy: is the trauma due to repeat itself? This standout slasher is noteworthy for being described by legendary make-up artist Tom Savini — whose combat experience is an avowed influence on his work — as his proudest moment. Made at a time when more mainstream slashers were reeling back, THE PROWLER is a shocking bloodbath.
---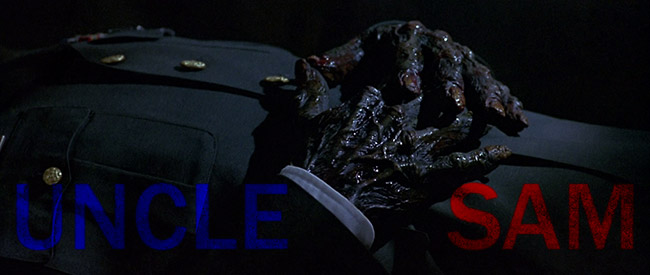 UNCLE SAM
Dir. Bill Lustig, 1996.
USA. 89 min.
SATURDAY, NOVEMBER 23 – 9:30 PM – BILL LUSTIG IN ATTENDANCE!
Re-teaming MANIAC COP director Lustig and screenwriter Larry Cohen, UNCLE SAM is a cult favorite 1997 slasher about a soldier killed by friendly fire during Desert Storm who busts out of his casket to kill flag burners and other unpatriotic types. Bearing Lustig and Cohen's idiosyncratic blend of social commentary and no shortage of gore, UNCLE SAM is further distinguished by appearances by William Smith, Isaac Hayes, P.J. Soles, and the electrifying Robert Forster.