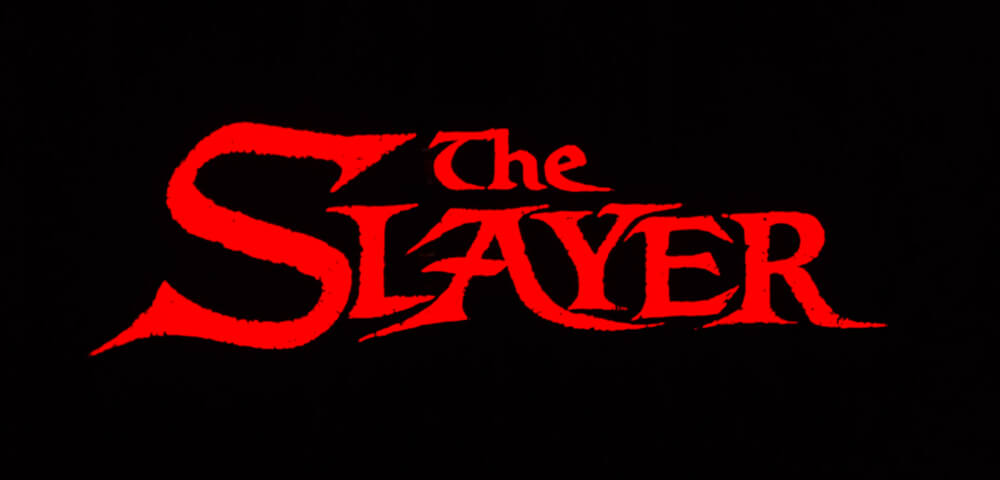 THE SLAYER
Dir. by J.S. Cardone, 1982
USA, 82 min.
THURSDAY, AUGUST 2 – 10 PM
FRIDAY, AUGUST 10 – MIDNIGHT
SUNDAY, AUGUST 12 – 7:30 PM
FRIDAY, AUGUST 31 – 10 PM
Do yourself a favor and don't google this movie – the less you know going in, the better. That said…
Deemed an infamous "video nasty" on its release in the UK, The Slayer has aged shockingly well for a low-budget slasher venture.
The barebones plot follows Kay, a "surreal artist", and a vacation she takes with her boyfriend, her brother and his wife to a cabin on a deserted island, the aim of this sojourn being to take Kay's mind off her upcoming art show.
Shortly after arriving, Kay recognizes the place as having appeared in her anxiety-fueled nightmares. It's not long before the dreams get worse, and Kay starts having detailed visions of her companions being murdered by something or someone.
While it sounds like a by-the-numbers killer-in-a-cabin flick, The Slayer boasts an impressively surreal and nightmarish tone, soaked in an uncanny sense of dread and peppered with striking practical effects. To say more would spoil the fun, so just come see it, won't you?