As a complementary program to our popular and expanding series "Children on Fire", we have an animated series of films from Soyuzmultfilm in Russia. Soyuzmultfilm is an abbreviation of Union Children's Animations, and they employed over 700 skilled laborers in its animation, stop-motion, and puppetry productions. Despite the extreme artistic repression of the day, animations were able to evade some of the adult rules and take on projects regardless of their commercial value. Soyuzmultfilm has won numerous animation awards and its films have topped lots of best-of lists, although these laudations haven't saved the studio from the ravages of 90s U.S. infiltration and 2000's Russian capitalism. Spectacle thanks Soyuzmultfilm for permission to show these films. спасибо, Союзмультфильм!
---
PROGRAM 1: Folktales in the Fog
MONDAY, MAY 2 – 7:30PM
SATURDAY, MAY 14 – 7:30PM
WEDNESDAY, MAY 18 – 7:30PM
SUNDAY, MAY 22 – 5:00PM
WEDNESDAY, MAY 25 – 7:30PM
---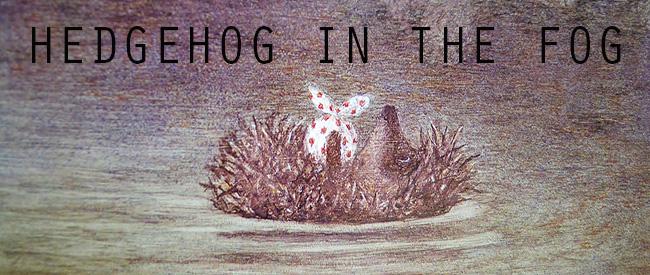 HEDGEHOG IN THE FOG
Dir. Yuriy Norshteyn 1975. USSR, 11 min.
In Russian with English subtitles.
HEDGEHOG IN THE FOG is the most well-known animation that Norshteyn made for Soyuzmultfilm. While following the arc of a Russian folktale, it trades action for the expression of subtle emotion. An inquisitive hedgehog has to pass through a forest filled with fog to find his bear-friend, who has prepared a campfire and samovar for them. The fog holds both intrigue and impediment, and also creates a hide-and-seek game with the beautifully tactile animation. Unlike the dramatic finales of other folk tales, the end desire for the hedgehog is to count the stars in the pleasurable company of a chatty and warm-hearted friend.
---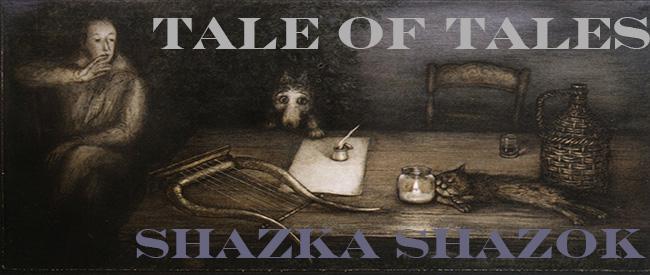 TALE OF TALES
Dir. Yuriy Norshteyn, 1979, USSR, 29 min.
In Russian with English subtitles.
For many of Norshteyn's works, the moral failures of humanity are redeemed in the silly and earnest efforts of anthropomorphized animals. The subtle symbolic content of TALE OF TALES should also be realized in light of the fact that Soyuzmultfilm was a state company, staffed with Stalinist bureaucrats as well as artists. Tale of Tales disobeyed the rules of Soviet Realism – not so much because it contains a subversive message, but because of the lack of coherent message at all. Norshteyn's wife Francesca Yarbusova and screenwriter Lyudmila Petrushevskaya were key contributors to the film, which had a laborious journey from conception to surviving censorship to capturing the attention of the world outside the USSR.
---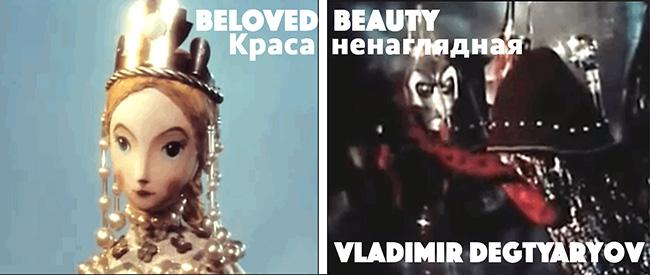 BELOVED BEAUTY
Dir. Vladimir Degtyaryov, 1958, USSR, 45 min.
In Russian with English subtitles
Here is a fantasy tale that obeys all of the traditional rules, whether Soviet or Western. A young man is told of a legendary great beauty, he goes in search of such a prize, faces perilous challenges, and is ultimately victorious. The exceptionality of this standard story is in the stop-motion animation and intricate puppetry used in BELOVED BEAUTY. Rather than being caught up in a fantasy, the fable is told by little bobble-head puppets with sensational costumes. This is a beautiful film forged by superior and mystical craftsmanship.
---
PROGRAM 2: Beloved Soviet Furball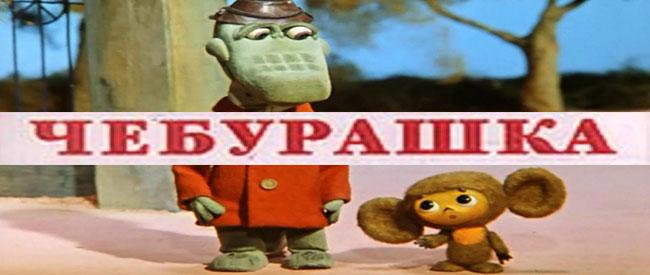 CHEBARUSKA, GENA THE CROCODILE and SHAPOKLYAK
Dir. Eduard Uspensky, 1969, 1971, and 1974. USSR, 69min (total).
FRIDAY, MAY 6 – 7:30PM
MONDAY, MAY 9 – 7:30PM
SUNDAY, MAY 22 – 7:30PM
Just a regular story of a pipe-smoking, besuited Crocodile who posts a "seeking roommate" ad and pairs up with a creature that came out of a crate of oranges. The friendship of Cheburaska and Krokodil Gena flourishes into connections with other lonely souls, to the point where the duo feel obligated to build a clubhouse for them all. Based on children's stories by Upensky, this puppet-animation from Soyuzmultfilm Studios had a wide appeal with kids growing up throughout the Soviet empire. The crocodile has a lovely singing voice, and at the end of the third episode he croons: "even if giving up on the past is a bit sad, everything the best is still to come – like a carpet, like a carpet, a long road unrolls ahead".
Buy Zack William's poster for CHEBARUSKA on our Etsy.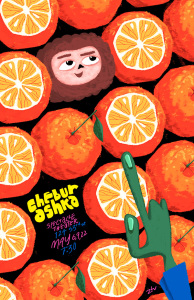 ---
PROGRAM 3: Cold War Space Adventure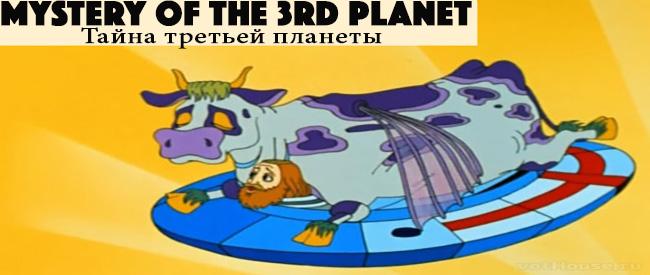 THE MYSTERY OF THE THIRD PLANET
Dir. Roman Kachanov, 1981. USSR, 50 min.
TUESDAY, MAY 3 – 7:30PM
WEDNESDAY, MAY 11 – 7:30PM
SATURDAY, MAY 21 – 7:30PM
MONDAY, MAY 30 – 10:00PM
While the Jetson family was stuck in a well-manicured space metropolis destined to bring about alcoholism and delinquency, two hairy Soviet captains zoomed around the far reaches of space with a crafty and adventurous little girl. Glasnost was five years away, but THE MYSTERY OF THE THIRD PLANET managed to feature loungy synth music, trippy creatures, and incompetent robots. The plot is similar to something you'd find in Scooby-Doo, but the mysteries contained in the third planet elevate the story to very decent sci-fi.