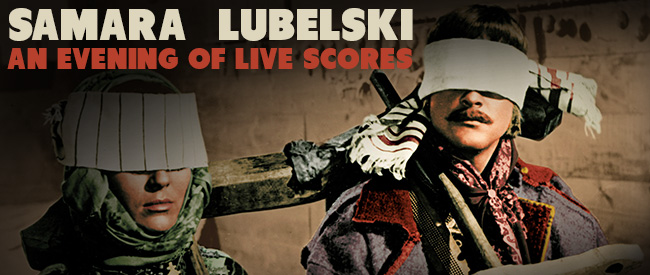 ONE NIGHT ONLY!
THURSDAY, MARCH 27 – PERFORMANCES AT 8:00 and 10:00 PM
We are incredibly stoked to welcome the awesome singer/songwriter/multi-instrumentalist Samara Lubelski for a special evening of two unique live score performances.
Lubelski may be known for her solo albums on De Stijl, Ecstatic Peace!, and the Social Registry, or as a veteran of the Tower Recordings, the Sonora Pine, and Hall of Fame. She currently performs as a duo with Marcia Bassett (of Zaimph), with German weirdo outfit Metabolismus, Metal Mountains (with Helen Rush and PG Six), and Chelsea Light Moving (with Thurston Moore).
Ever the bad-ass, Lubelski will present a solo improvised violin set at 8 PM, and then a song set on voice and guitar at 10 PM. The performances are (respectively) accompanied by visuals themed URBAN ROMANCE (SQUALOR) and SHADOWS OF FORGOTTEN ANCESTORS (EXCERPTS). Those themes are subject to change, but what we know for sure is that this is going to RULE.