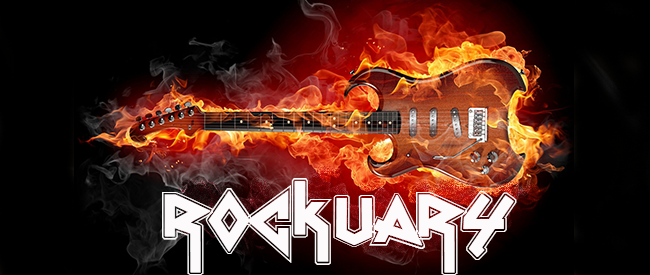 This February, Spectacle brings you a supergroup of axe-shredding rock films, and it's our most jam-packed ROCKUARY yet: Parisian punks girls, a Japanese dystopian sci-fi punk odyssey, a demented German children's opera, French ye-ye pop bliss, Argentinian amateur dancers, Iron Butterfly at a backwoods amusement park, metal heads battling demons, a live document of a seminal punk group, a new wave musical, a tour diary of a legendary drone music collective, a portrait of a hair metal icon, and a portrait of an underground music icon.
For those about to (watch movies about) rock: we salute you!
---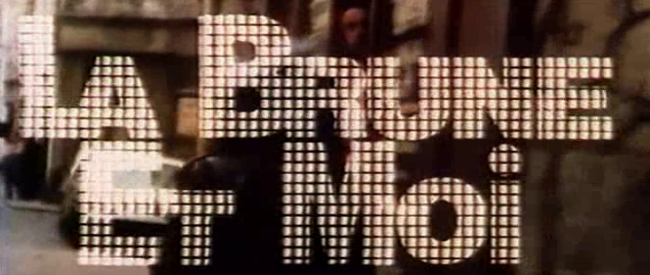 LA BRUNE ET MOI
Dir. Philippe Picouyoul, 1981
France, 50 min.
In French with English subtitles
FRIDAY, FEBRUARY 6 – 10 PM
WEDNESDAY, FEBRUARY 11 – 7:30 PM
MONDAY, FEBRUARY 16 – 7:30 PM
THURSDAY, FEBRUARY 26 – 7:30 PM
Modeled as a punk version of Frank Tashlin's THE GIRL CAN'T HELP IT (whose French title, LA BLONDE ET MOI, was an inspiration for the film), Philippe Picoyoul's LA BRUNE ET MOI is the story of a young Parisian girl who wants to become a famous punk rock star. Pierre Clementi stars as an older businessman who falls for the girl (Anouschka), and is determined to make her the star she dreams of becoming.
If the plot seems a little thin, it's because it's mostly a framework to show some blistering performances from now-obscure French punk/new wave bands, including Edith Nylon, Taxi Girl, Artefact, and Ici Paris. As Clementi and Anouschka bounce from scene to scene, bands perform around them as a part of their world. Even though Clementi often seems like an alien from another planet in most of his movies, he's most out of place here; a pathetic, balding businessman in love with a scenester who is using him for his ability to make her famous. He does in fact become a creepy, surprisingly effective Svengali to his young protege. More than anything, LA BRUNE ET MOI is a love letter to, and an insider portrait of, a very specific scene that otherwise may have been lost to history.
---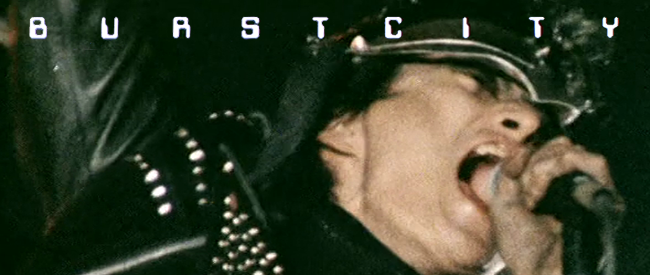 BURST CITY
Dir. Sogo Ishii, 1982
Japan, 116 min.
In Japanese with English subtitles
MONDAY, FEBRUARY 2 – 10 PM
WEDNESDAY, FEBRUARY 4 – 7:30 PM
MONDAY, FEBRUARY 9 – 10 PM
FRIDAY, FEBRUARY 20 – 10 PM
Following the breakthrough success of his biker epic CRAZY THUNDER ROAD, Japanese maverick Sogo Ishii was granted an larger budget for his follow-up and chose to spend it on a half dozen punk bands, post-apocalyptic set design, and nearly 6,000 extras. The unprecedented BURST CITY is the result.
The ripping-at-the-seams plot concerns a clash between a group of punk musicians and contractors attempting to build a nuclear power plant, which soon attracts rival biker gangs, yakuza thugs, and riot police, all escalating into an all-out war.
Groundbreaking at the time for its rapid cutting, kinetic camera work, and renegade characters, BURST CITY provided an immeasurable influence on contemporary Japanese directors like Shinya Tsukamoto and Takashi Miike, simultaneously becoming the first time Japanese punk culture was represented on screen.
A brazen blend of MAD MAX, DECLINE OF WESTERN CIVILIZATION and ROCK 'N' ROLL HIGH SCHOOL, BURST CITY is punk rock in its most beautiful, chaotic form.
"A seminal and visionary work… irreverent, manic, anarchic and energetic…" -Midnight Eye
---
HELP! HELP! THE GLOBOLINKS!
Dir. Gian Carlo Menotti, 1969
West Germany, 72 min.
In German with English subtitles
MONDAY, FEBRUARY 2 – 7:30 PM
SUNDAY, FEBRUARY 8 – 5 PM
TUESDAY, FEBRUARY 24 – 7:30 PM
SATURDAY, FEBRUARY 28 – 10 PM

A filmed version of a children's opera about a group of alien invaders (decked out in avant-garde dayglo body suits and amorphous chess pieces) who land on earth with plans to replace our trees with steel and replace our voices with electronic bleeps. A van full of schoolchildren (decked out in avant-garde German yodeling bodysuits) happen upon the aliens and become trapped. Only a teacher can save the kids and Planet Earth… with the power of MUSIC!
Conceived by the Pulitzer Prize-wining composer Gian Carlo Menotti and commissioned by the Hamburg State Opera, HELP! HELP! THE GLOBOLINKS! was a spectacular critical and commercial failure that is scarcely mentioned in Menotti's biography and rarely performed today. Luckily for us, Menotti was also a pioneer in adapting opera for television, and filmed the Hamburg production of GLOBOLINKS for German television before it was shuttered away.
Imagine an INVASION OF THE BODY SNATCHERS-themed episode of H.R. PUFNSTUF, but performed as a demented, psychedelic children's opera and you're getting close.
"… although Globolinks is a failure as a work of art, that doesn't mean it can't hold our attention as a weird curiosity piece… a rarity that's off the beaten path of even the weirdest movie fan." -366 Weird Movies
"…grade A 'what the hell?' weird… one for the ages." -Badmovies.org
"…must be seen to be believed." -The Worldwide Celluloid Massacre
---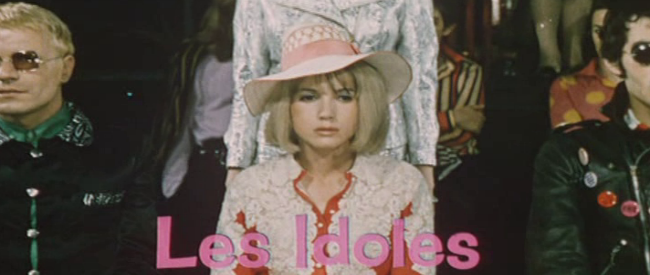 LES IDOLES
Dir. Marc'O, 1968
France, 105 min.
In French with English subtitles
FRIDAY, FEBRUARY 6 – 7:30 PM
THURSDAY, FEBRUARY 12 – 7:30 PM
TUESDAY, FEBRUARY 17 – 10 PM
SUNDAY, FEBRUARY 22 – 7:30 PM
LES IDOLES is a psychedelic, disorienting trip into the French pop world of the 1960s. "Pop" music was just coming into its own then, and writer/director Marc'O, a known stage director and multidisciplinary artist, portrays the new world of pop superstardom as a strange, frenetic world full of debauchery and greed. The plot is barebones, hiding behind the atmosphere and (annoyingly) catchy songs, but consists of an unorthodox warehouse press conference with three pop singers: Charly Switchblade, Crazy Gigi, and Simon the Magician. As the audience is able to ask any questions they want, the facade of the manufactured pop stars slowly starts to fade.
LES IDOLES started as a stage play; director Marc'O assembled some of his regular troupe of stage actors, including Bulle Ogier (in her first major film role!) and Pierre Clementi, to bring this 1960s French pop farce to the big screen. Marc'O assembled quite an impressive roster to help him out: Andre Techine acted as an assistant director, while the film was edited by Jean Eustache (there's even an unfounded rumor that early versions of THE MOTHER AND THE WHORE included a scene on the LES IDOLES set). The costumes and settings alone are enough to make this worth seeing; but it's the zany, weird, but relatable performances by Bulle Ogier (as a France Gall stand-in), Pierre Clementi (Johnny Halliday), and Jean-Pierre Kalfon as a palm-reader turned singer that bring the film to life.
---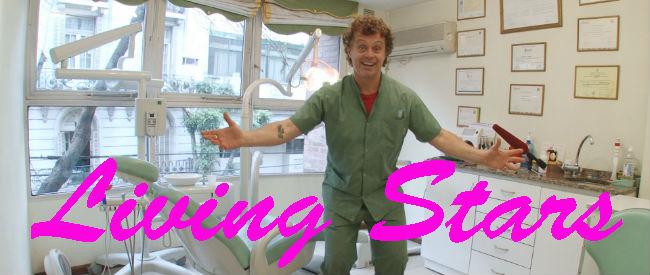 LIVING STARS
Dir. Mariano Cohn & Gastón Duprat, 2014
Argentina, 63 min.
SUNDAY, FEBRUARY 1 – 5 PM
SUNDAY, FEBRUARY 8 – 7:30 PM
FRIDAY, FEBRUARY 13 – 7:30 PM
MONDAY, FEBRUARY 23 – 7:30 PM
This remarkable, moving documentary presents dozens of real people in Buenos Aires, in long static tripod takes, simply dancing to pop music. In their kitchens, offices, and garages, identified in the film by their name and occupation, they include all ages, diverse lifestyles and all levels of talent, each with a common and infectious enthusiasm. In the background, their pets, families and friends go about their lives – playing video games, welding, reading magazines, watching with amusement or joining in. Everything in the frame, both incidental and carefully arranged, contributes to a loving portrait of each person, and of the universal qualities of all people. The seemingly simple premise has an overwhelming cumulative effect of shared humanity and pure joy, consistently surprising and endlessly fascinating.
"There's a world of backstory in the details: the mom willing to steer a fan so her son's cape will flap in the breeze, the brother who rolls his eyes as his older sister gets sexy, the daughter who can't stop laughing as her dad shakes it to the Spice Girls. I've never seen anything that gave me more hope for equality and tolerance than a young man in his kitchen in full drag grinding it to "Toxic" in front of his entire family. When his wig flies off, grandma leaps to hand it back, and as he slipped it back on with a diva flourish, the crowd around me burst into applause." – LA Weekly
---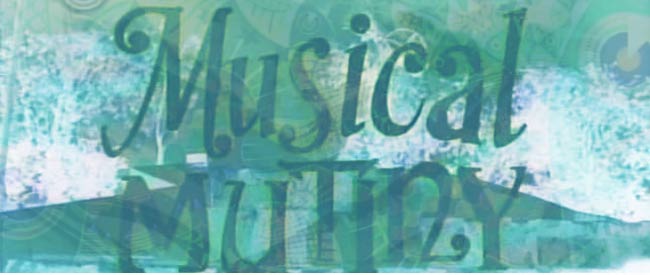 MUSICAL MUTINY
Dir. Barry Mahon, 1970
USA, 74 min.
FRIDAY, FEBRUARY 20 – MIDNIGHT
SATURDAY, FEBRUARY 28 – MIDNIGHT

OCCUPY PIRATE'S WORLD!
Hey, kid: do you like Iron Butterfly? Do you like pirates? Do you like incitements that the youth culture should, in fact, stage a mutiny? A MUSICAL MUTINY? Spokesman of the hippie generation Barry Mahon (director of dozens of nudie-cuties/roughies) had a sort of second act at the very end of his career, directing a series of deeply strange fairytale films (THUMBELINA, SANTA CLAUS AND THE ICE CREAM BUNNY) at/for a Florida amusement park called Pirate's World. As it happens, Pirate's World was a somewhat hot ticket at the time for touring bands (seriously: by the time this film was released Led Zeppelin, Black Sabbath, The Grateful Dead and Traffic all played there), so it was decided to release a concert film, starring Iron Butterfly and a bunch of local bands.
Add to this a storyline about a pirate who emerges from the sea and gets the young people together for a mutiny (ie a free show), a teen chemist who may or may not have invented a new hallucinogen, a subplot about how Iron Butterfly aren't going to play this cockydoody free show unless they get paid in full and all the footage of smiling groovy Florida pre-teens bopping along to In-A-Gadda-Da-Vida and it definitely a strange no-man's-land that covers both midnights and Rockuary! Without giving the plot away, fear not: the kids and the establishment find a way to work together and all was well at Pirate's World…for another year or so, until Walt Disney World opened and forced the park out of business. THE END.
---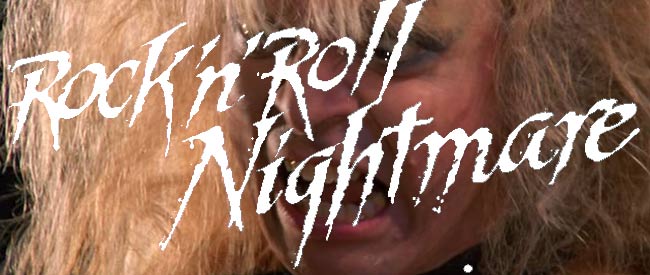 ROCK 'N' ROLL NIGHTMARE
Dir. John Fasano, 1987
Canada, 83 min.
SATURDAY, FEBRUARY 21 – MIDNIGHT
FRIDAY, FEBRUARY 27 – MIDNIGHT
"Toronto is where it's happening, man."
Fresh off his tour-de-force acting performance in ZOMBIE NIGHTMARE, Jon-Mikl Thor immediately set to work writing a screenplay titled The Edge Of Hell about a rock band who, while recording a new album at a remote farmhouse, discover it has been infested with demons. Together with the members of his band, a young director named John Fasano (1961-2014) and a lot of rubber puppets, Thor spent ten days shooting the film, a mix of hair metal, questionable effects, convoluted plotting and shirtless frenzy not seen since 1982's Boardinghouse. Retitled ROCK 'N' ROLL NIGHTMARE (you know, like the Spinal Tap song) and released on video, the film lurked in video stores, slowly gaining a fanbase of teenage stoners and delinquents.
It's easy to see how such a combination has since become the manna of "clever" "funny" "horror" "movie" "blogs", but it's the film's bizarre logic, culminating in a truly astonishing final fifteen minutes (of which we will say no more). We haven't even mentioned JMT's shower makeout scene, the adorable smoking cyclops demon, the sweet conversion van, the chest-bursting and all the great Thor tracks! Spectacle is proud to present, for the second time, ROCK 'N' ROLL NIGHTMARE!
---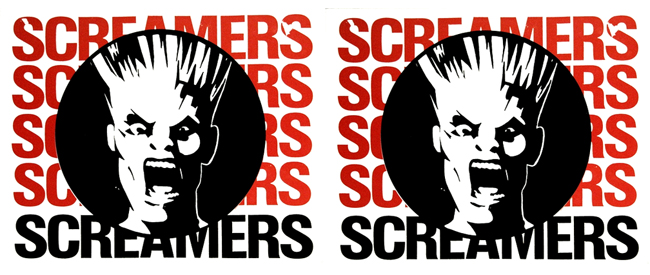 SCREAMERS LIVE IN SAN FRANCISCO SEPT 2ND 1978
Dir. Joseph Rees, 1978
USA, 40 min.
THURSDAY, FEBRUARY 5 – 10 PM
MONDAY, FEBRUARY 16 – 10 PM
FRIDAY, FEBRUARY 27 – 10 PM
Legendary art punk icons, The Screamers, abandoned the conventional electric guitar sound of rock 'n roll for synthesizers, drums & base, and a surplus of distortion. Headed by frontman Tomata Du Plenty, who was famous for his convulsive & theatrical stage performances, and keyboard player Tommy Gear. The group was lauded as the pioneer of New Wave music, and yet they never released a single record or album (only live recordings and bootlegs are available). To combat the band's lack of recorded material, Joe Rees of Target Video, released this concert footage shot in a tiny club before an appreciative crowd in 1978 San Francisco. The set list includes "Vertigo," "Beat Goes On," "122 Hours of Fear," "Another World," plus five rare videos that have never been released before.
"The Screamers have become caged icons of their former selves. Tomata's tight-bodied, shorthand contortions, the whack attack of his voice. Tommy Gear throwing his body around like a mallet in a rubber room. Their set was a model of surgical efficiency, ice on the bare wires of tension. In the pit beneath Tomata's teeth, the audience, like iguanas, slithered faster to the cold beat." -P.M./Gamma/Alucard, Slash Magazine #12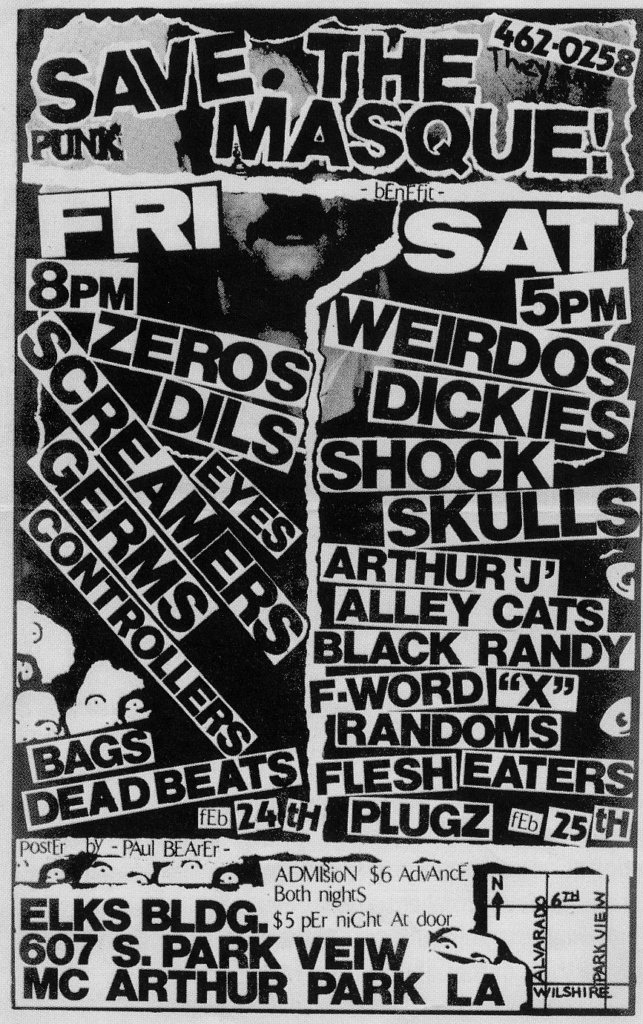 ---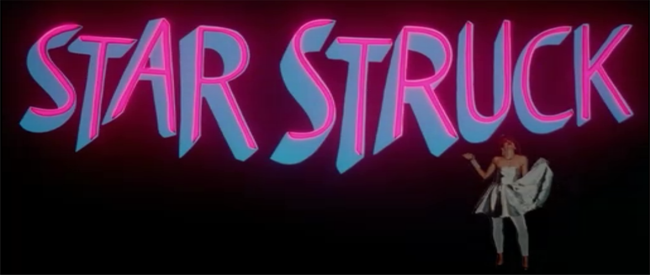 STARSTRUCK
Dir. Gillian Armstrong, 1982
Australia, 94 min.
SATURDAY, FEBRUARY 7 – 10 PM
FRIDAY, FEBRUARY 13 – 10 PM
TUESDAY, FEBRUARY 17 – 7:30 PM
SUNDAY, FEBRUARY 22 – 5 PM
Gillian Armstrong's STARSTRUCK is an energetic rock musical comedy, with a kitsch aesthetic that feels like LADIES AND GENTLEMEN, THE FABULOUS STAINS, but if the protagonist were Cyndi Lauper.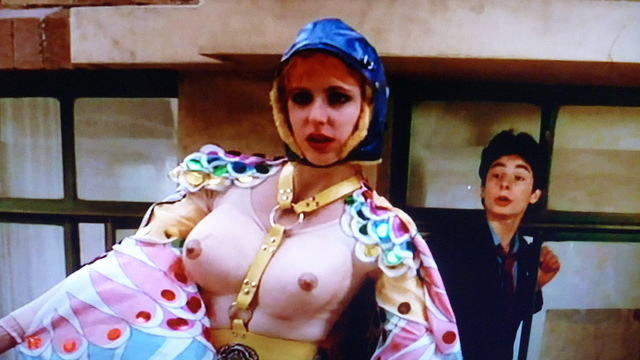 Jo Kennedy stars as Jackie, a young woman from a working class family who owns a diner, but she dreams of being a big rock and roll star. With the help of her cousin, Angus (Ross O'Donovan), who has sights on being her manager, she gets a gig in a local open mic, but it doesn't turn out to be her big break. Instead Angus resorts to convincing Jack to perform an outlandish publicity stunt, walking "topless" on a tightrope between two buildings. This attention lands her in the papers, and she soon becomes a media darling garnering attention from a famous rock promoter, Terry Lambert (John O'May). When she ditches her band (and her beau) for a television spot, she's shocked to find out (in a Busby Berkeley style swimming number) that Terry is a homosexual. Of course, nothing in this movie could be a downer for very long, and soon Jackie is shooting for the big time, falling in love, and saving the family diner from foreclosure.
The film's songs, written in part by Tim Finn of Split Enz, might just be the real main attraction:
---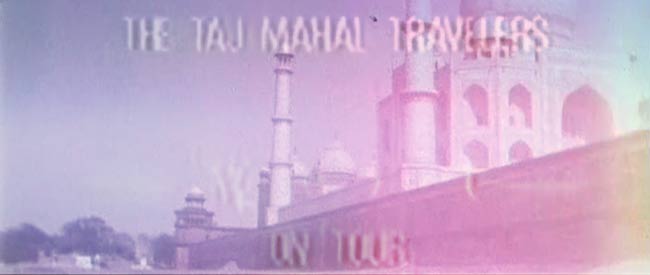 THE TAJ MAHAL TRAVELLERS ON TOUR
Dir. Matsuo Ohno, 1972
Japan, 102 min.
In English and Japanese with no subtitles (minimal dialog).
SUNDAY, FEBRUARY 1 – 7:30 PM
WEDNESDAY, FEBRUARY 11 – 10 PM
FRIDAY, FEBRUARY 20 – 7:30 PM
THURSDAY, FEBRUARY 26 – 10 PM
Fluxus artist and composer Takehisa Kosugi assembled a crew of young musicians and hit the road in a VW bus from Rotterdam to the Taj Mahal, playing a series of shows along the way in which the band used traditional instruments run through a series of electronic effects to create long sheets of drone both pulsing and timeless. Filmed by Takehisa Kosugi's mentor Matsu Ohno (perhaps best known in the States for his sound effects/score work on the television series Astro-Boy), the film moves at the same pace as the music itself, a pastoral road movie following a band far more likely to play temples than clubs.
Kosugi's rambling, spontaneous and worldly compositional method is perfectly matched by his open-ended touring approach, with a heavy emphasis placed on pure immersion in local culture and music. The resultant cinema-verite of the sticklike ebullient longhairs taking in the sights, trying the local fare, jamming on seaside cliffs and hanging with historic heavies like Don Cherry makes for a meditative and mimetic biopic of the entire touring experience, replete with an evershifting language-barrier. Ohno, a longtime mentor and collaborator of Kosugi famous for his own pioneering electronic music, proves to be the optimal observant eye for a performance-centric film about, ultimately, the joyous negation of sonic, cultural and music-business protocol.
---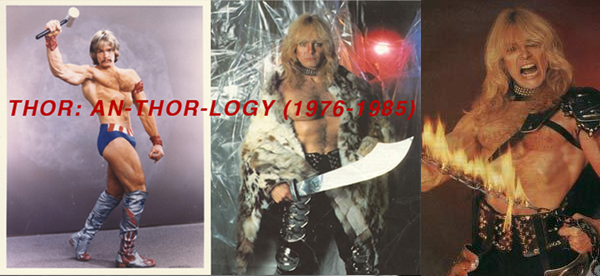 THOR: AN-THOR-LOGY 1976-1985
Dir. Frank Meyer & Paul Harb, 2005
USA, 93 min.
SATURDAY, FEBRUARY 7 – 7:30 PM
MONDAY, FEBRUARY 9 – 7:30 PM
WEDNESDAY, FEBRUARY 18 – 7:30 PM
MONDAY, FEBRUARY 23 – 10 PM
"Prior to his leap into the rock world, Jon Mikl Thor introduced himself on the world as a bodybuilder, having won Mr Canada and Mr USA titles. Taking advantage of his beefcake physique, Jon created Thor the Rock Warrior, incorporating theatrics into his rock shows. He also appeared in a number of B movies, one of which – Rock 'n' Roll Nightmare – he wrote, produced, starred in and scored. Released in conjunction with the new Thor studio album, Thor Against the World, is An-Thor-Logy, a new DVD retrospective covering the first decade of Thor's career (1976-1985), featuring live footage, music videos, interviews and television appearances.
The DVD begins by running through a collage of 70's clips and Thor describing his beginnings and how he wanted to create a comic book hero on stage. The live show antics are circus-like in the theatrics department, with Thor bending steel bars between his teeth, having bricks broken on his chest with a sledge hammer and more. The DVD really paints the whole picture, even including a 1976 appearance on the Merv Griffin show with Thor performing The Sweet's "Action" in totally over-the-top glitzy garb. We then go through the years with a series of music videos from Thor's glam rock phase, having recorded the videos on his own in the pre-MTV days. The glam stuff is pretty wild, coming across as a hip shaking Norse god version of Bowie or Ian Hunter. But as we get into the early 80's we see Thor evolving into the heavy metal style that has characterized his music to this day, which is also when the music really started to get good and more aptly fit the image Thor had created."
From Aural Innovations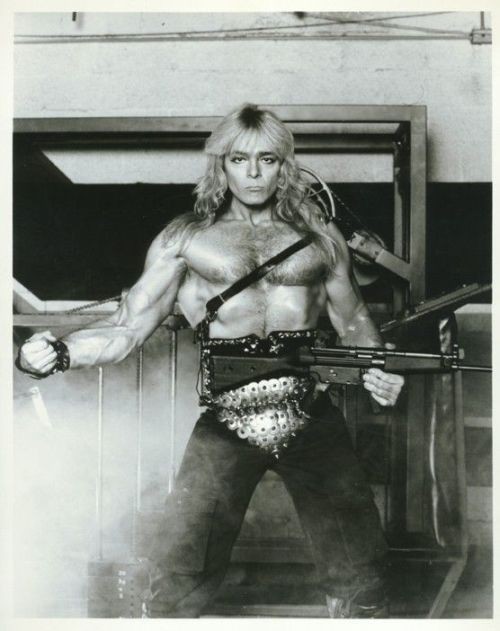 ---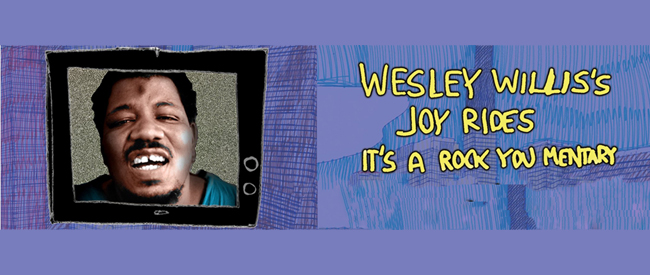 WESLEY WILLIS'S JOY RIDES
Dir. Chris Bagley and Kim Shively, 2008
USA, 80 min.
THURSDAY, FEBRUARY 12 – 10 PM
WEDNESDAY, FEBRUARY 18 – 10 PM
FRIDAY, FEBRUARY 27 – 7:30 PM
A portrait of the self proclaimed rock 'n' roll star and "Chicago City Artist," Wesley Willis. An underground rock icon and revered artist, the late, great Wesley Willis attracted and offended people the world over. WESLEY WILLIS'S JOY RIDES follows the life of the prolific and controversial artist on his journey from obscurity to fame.
A Chicago native, Wesley Willis became an underground rock icon, revered artist and hero to many before his untimely death in 2003. Termed by some as an "outsider artist" due to his schizophrenia, the film examines Wesley's ability to draw people in despite his intimidating facade. Through his force of personality and his artistic talents, Wesley's music and art attracted people from all walks of life. Greeting people with a headbutt and a request to say "rah" and "roh," Wesley quickly stood out in a crowd. Through interviews with friends and footage from the last four years of Wesley's life, a portrait emerges of a man whose day-to-day existence was wrought with pain and joy. Although his life was troubled, Wesley never stopped creating. He continued to draw pictures and write songs up until his death.