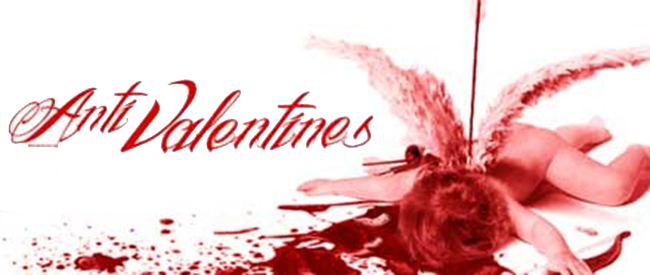 This February, Spectacle presents four tales of rejection, sin, necrophilia, and infidelity…
Join us in celebrating ANTI-VALENTINES: a salute to all the things that make love so awful.
---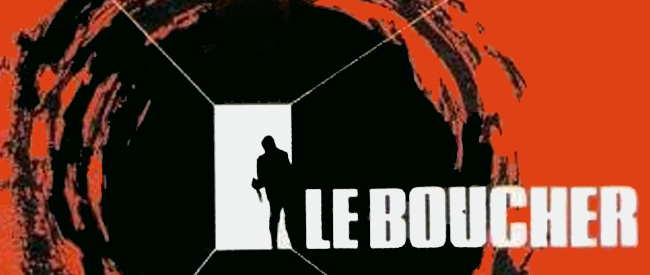 LE BOUCHER
Dir. Claude Chabrol, 1970
France, 89 min.
In French with English subtitles.
Special Thanks to Pathfinder Pictures
THURSDAY, FEBRUARY 5 – 7:30 PM
SATURDAY, FEBRUARY 14 – 7:30 PM
SUNDAY, FEBRUARY 15 – 7:30 PM
TUESDAY, FEBRUARY 24 – 10 PM
Set in a small French village, Helen is a sophisticated school headmistress who meets the local butcher Popaul at the wedding of a mutual friend. Desperate for some type of connection, the two begin forming a close but platonic relationship, despite advances from Popaul. Lurking in the background, a series of unsolved murders begin popping up around town, leading Helen to suspect that her new friend might be involved…
Touching on several of Claude Chabrol's favorite themes, LE BOUCHER is the crown jewel of the French New Wave icon's golden period. Often proclaimed as the French Hitchcock, Chabrol infuses LE BOUCHER with an expert mix of taut formalism and foreboding atmosphere. Featuring exquisite camerawork, a tense score, and career-high performances from Stéphane Audran and Jean Yanne, this is Chabrol in full command.
"Unnerving, creepy and strangely romantic in equal measure… arguably Chabrol's masterpiece…" -The Playlist
---
CRIMES OF PASSION
Dir. Ken Russell, 1984
USA, 112 min.
Featuring the original X-rated version of the film!
Along with a brand new video intro from screenwriter Barry Sandler!
WEDNESDAY, FEBRUARY 4 – 10 PM
SATURDAY, FEBRUARY 14 – 10 PM
SUNDAY, FEBRUARY 15 – 5 PM
SATURDAY, FEBRUARY 28 – 7:30 PM
"If you think you're gonna' get back in my panties, forget it. There's one asshole in there already."
A bored husband's sexual awakening at the hands of fashion designer-turned-prostitute China Blue (Kathleen Turner) becomes complicated as he must decide between his suburban family and his newfound lust, all while a crazy preacher (Anthony Perkins) lurks in the fringes, hellbent on turning China Blue away from her life of debauchery.
Working from an original script by Barry Sandler (writer of the queer cinema classic MAKING LOVE), Ken Russell spins the 80s erotic thriller into an eruption of flamboyance and excess, featuring manic performances from Turner and especially Perkins… who went the extra mile of becoming ordained AND sniffing nitrate between takes for his role!
Russell's satire on marriage and sin is a sleazy, stylish, extravagant sexual opus begging to be rediscovered. Recommended if you like blue eyeshadow and big vibrators.
"Kathleen Turner gives the performance of her life… the film remains almost compulsively watchable. Grade: A." -Entertainment Weekly
"An extremely uninhibited satire on American sexual dreams and nightmares… a comedy so black that it recaptures some of the cinema's long-lost power to shock." -Time Out London
Special Thanks to Barry Sandler and Lakeshore Entertainment
---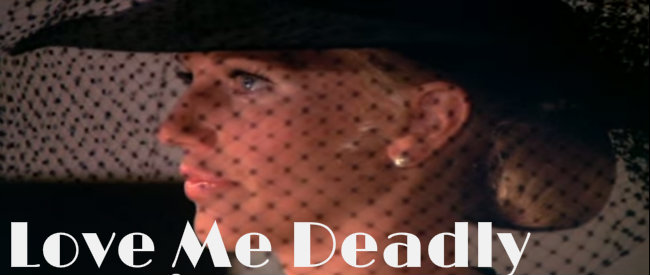 LOVE ME DEADLY
Dir. Jacque Lacerte, 1972
USA, 95 min.
FRIDAY, FEBRUARY 6 – MIDNIGHT
SATURDAY, FEBRUARY 14 – MIDNIGHT
"A beautiful child woman doomed to love only the dead!"
Before Karen Greenlee's mortuary escapades there was "Love Me Deadly," the story of Lindsay Finch and her lust for the dead! Ms. Finch is a beautiful California blonde who cruises funerals looking for her next lover. Alas, there are only so many funeral homes in LA, a beautiful woman in provocative mourning attire is sure to be noticed. Lucky for Lindsay she catches the eye of a funeral director who just happens to be the leader of a necrophiliac sex cult! Will Lindsay give into lust or will a chance reading of an obituary lead her to true love?
LOVE ME DEADLY is a sweet and gruesome film made delightfully perverse by its usage of romantic ballads and upbeat songs as a soundtrack. Its juxaposition of soap opera style flash-backs and embalming tables is absolutely sickening in the best possible way. Watch out for the extras in the first funeral scene, they were all members of the original Church of Satan.
---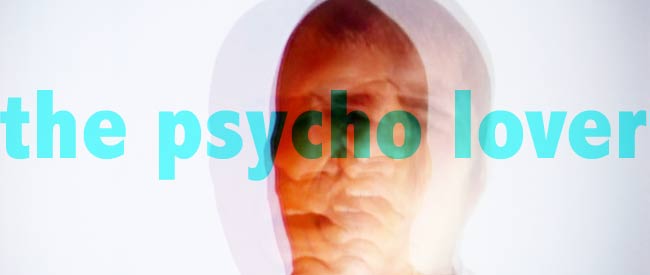 THE PSYCHO LOVER
Dir. Robert Vincent O'Neill, 1970
USA, 80 min.
SATURDAY, FEBRUARY 7 – MIDNIGHT
FRIDAY, FEBRUARY 13 – MIDNIGHT
"What did the voice say?" "Kill. Kill. Kill. Kill. Kill."
Robert Vincent O'Neill, the director who brought you Spectacle midnight classics WONDER WOMAN and BLOOD MANIA, offers his first and arguably weirdest film, THE PSYCHO LOVER (aka The Loving Touch). Psychiatrist Ken Alden, wants a divorce from his wife Valerie so he can spend his time with his topless girlfriend Stacy at the lake house, but Valerie refuses to give him one. Quite reasonably he decides to manipulate a patient Manchurian Candidate-style (they even mention this in the film!) into performing the murder for him. Marco, our hapless strangling necrophiliac, just may be a little too good as his job, however…
As a plot it may seem a little threadbare, but this basically opens up for some absolutely jaw-dropping visuals (our killer has a perfect O'Neill dream sequence freakout with an overdose of fuzz guitar!), the performance are all well above average, some great bitter repartee between Ken and his wife Valerie, some unexpected turns, and most notably, the actual murder scenes, both psychedelic and brutal. It'd probably be misleading to call THE PSYCHO LOVER an "American Giallo", but it definitely has both the stylish look and visceral impact of Brian de Palma's contemporary MURDER A LA MOD. Brainwashing, go-go dancers, home invasion: everything your Valentine's Day requires.