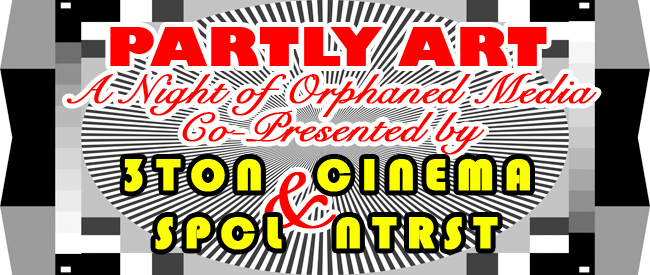 TUESDAY, AUGUST 13TH – 8:00 PM – ONE NIGHT ONLY!
Co-presented by 3Ton Cinema & SPCL NTRST.
Join us for a two-tiered, multi-format immersion into a cornucopia of found media… manipulated, archived, re-contextualized, collected and always deeply-loved.
This night celebrates two milestones in one: a kick-off of 3TON Cinema's 16mm digitization campaign '20,000 ft. Dash' as well as the premiere screening of SPCL NTRST's first full-length album 'Category: Health.'

Alongside cartoon bits, surprises and an excerpt from a film about digestive systems, 3TON Cinema will present a potpourri of orphan material from their 16mm collection. Highlight include: DRAGONFOLD (1979, 7m), a computer-animated illustration of 'how to fill space' created by recently-deceased Brooklyn filmmakers Bruce and Katharine Cornwell, FREE FALL (1964, 9m), Arthur Lipsett's "attempt to express in filmic terms an intensive flow of life [and] the transformation of a physical phenomena into psychological ones," and A FLOWERING PLANT FROM SEED TO SEED (1980, 12m), a time-lapse film depicting the growth cycle of tomatoes.
Accompanying live experimental/electronic score to these films will be provided by Matt Wellins (http://mattwellins.com) and Qixoni:
Following this, SPCL NTRST will debut the entirety of their new 'Category: Health' album, which manipulates found tapes that tackle the theme of health from a variety of styles and perspectives into a roughly 30m assembly.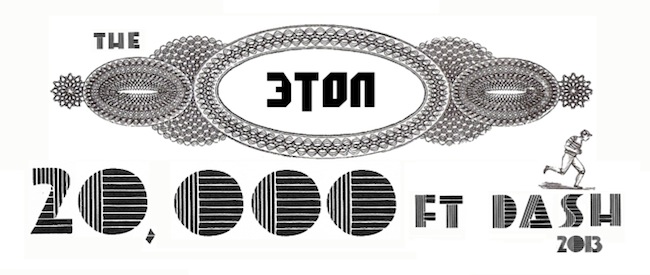 Since 2009, 3Ton Cinema has been making an effort to collect, exhibit and appreciate 16mm films. Inspired largely by the work of Oddball Films and Other Cinema, then spurred initially by a generous donation of films from the Prelinger Archive in San Francisco, CA, 3TON's aim is to examine, share and re-purpose their 1000+ film collection.
More info: http://3toncinema.info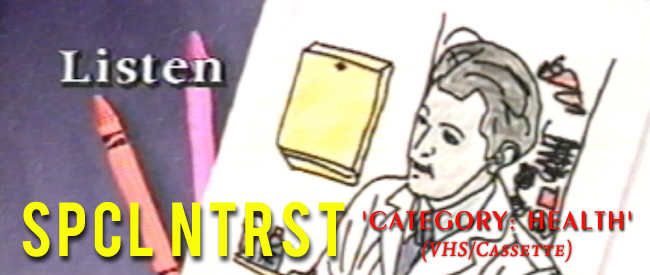 SPCL NTRST is an A/V band who fixate on analog video sources to create new 'music videos' out of only the audio and video material found on each individual artifact. Their currently focus is on ephemeral –educational, promotional, corporate, industrial, etc.– VHS tapes.
More info: http://spclntrst.com