WEDNESDAY, OCTOBER 23RD
TWO SCREENINGS – 8 AND 10 PM – ARTIST IN ATTENDANCE
MORE DETAILS TBA!
"& Other Works" is a series of screenings focusing on film and video from contemporary artists organized by C. Spencer Yeh. "& Other Works" is an informal communal viewing experience, away from the white walls and passwords.
Maybe you don't know the particular shadow that the October moon casts for us here at the Spectacle, but in its quaint darkness we like to call it Spec3ber – the numerical affectation being that it's the third in our fledgling history. Nothing is ever easily defined or agreed upon with us, except that Halloween is a month-long event. And since & Other Works is even younger, we like to learn by watching and following along with our guardian – stealing make-up, smoking pretzel sticks, and pretending our shoe is an iPhone. So, it's with great pleasure that this Spec3ber we have the fantastical works of the inimitable Tom Thayer.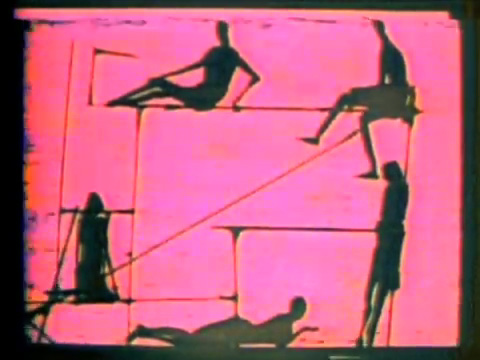 Let's start off by saying that really in order to get the whole picture, you may need to attend one of Thayer's fully three-dimensional performances or installations. However, in keeping with the &OW ethos, we'll be focusing on JTV – Just The Video. Nothing will be lacking however, as all the unsettled lanky angles and smeared colors of his paintings, sculptures, music and his etcetera and ephemera are fully in effect and incorporated. In fact, as &OW hopes, being served by the flat faceful will put you even further in the zone.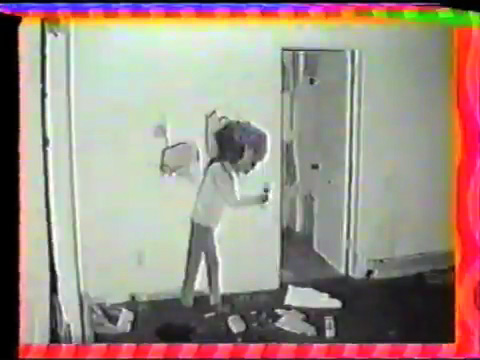 The program will survey Thayer's video works from his earliest animation "Phantasmagoria" on through music videos for both his own music as well others (e.g. NYC's finest No Neck Blues Band), and on to later works regularly incorporated into aboveplugged performances and installations. We're pretty excited to give them the proper &OW "microcinematic" attention and reception.
Thayer has gone on record more-or-less saying his methods and materials are decidedly kept to a period of time in which he feels comfortable and connected working within. So, that's masking tape and cardboard, crude cuts and jagged circuits; Thayer coaxes every bit and blurp of curdle and mist out of his tools. Though a particular unplaceable nostalgia may be provoked in sampling his work, Thayer is no more a retro-fetishist than you would be using your great-grandparents' armoire, because that shit is built to last.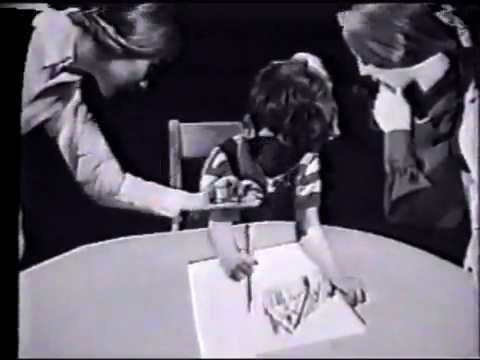 It's hard to really describe the vibe without getting into some words like "haunting," "playful" and "surreal" but those words are loaded with blanks these days. Likewise, we can get into talking about collage, stop-motion, marionettes, analog video, oscillators, and drum machines. Then there's the thin gaunt birds, rainbow omelette mountains, and children with crushed faces only mothers with crushed faces could love. Or we can just say there's something about how every element just lands beautifully and properly in Thayer's hand and vision that we had no choice but to use "inimitable" earlier.