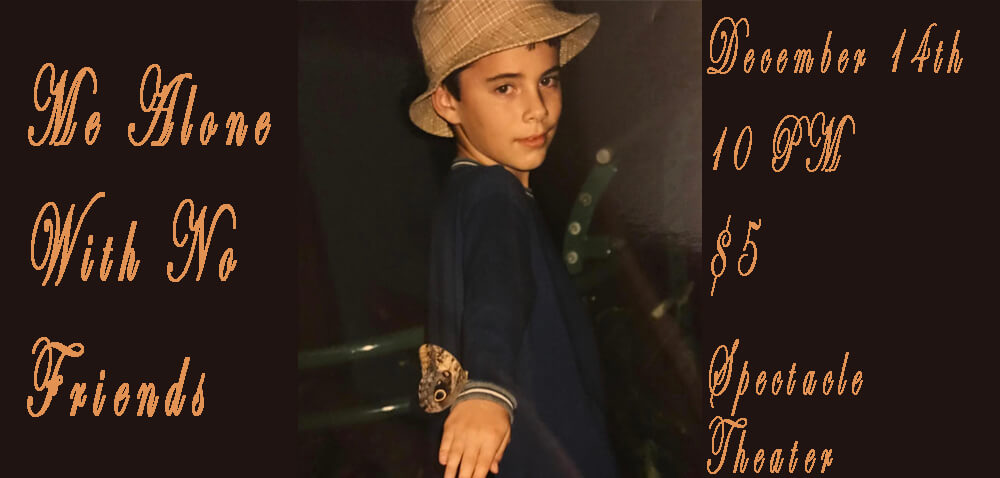 ME ALONE WITH NO FRIENDS

Joe Castle Baker, 2019
SATURDAY, DECEMBER 14 – 10 PM
ONE NIGHT ONLY!
Join comedian Joe Castle Baker as he unveils a secret time capsule on a floppy desk he created himself in 2000. Childhood suffering, pain, and calcified social anxiety awaits!
JOE CASTLE BAKER is a comedian based in Brooklyn. His solo shows have been presented at ARS NOVA amongst other venues. He has been featured at Comedy Central's Corporate Retreat and he showcased for Comedy Central's Clusterfest in 2019. He hosts Get Reel, a monthly comedy show where comedians dub over movie clips live, with Max Wittert.