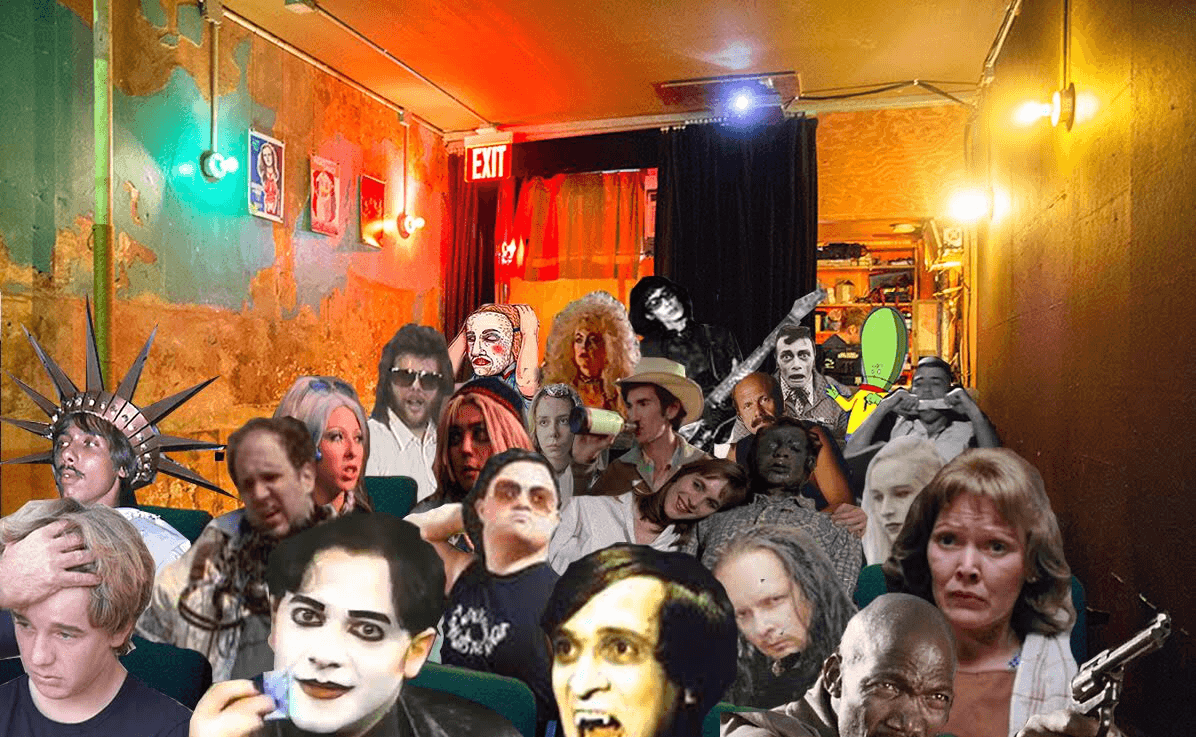 Hello lovers and haters of year-end lists, watchers and re-watchers of movies, and those who don't like to take chances when they leave the house in January. It's the annual Best-Of Spectacle (BOS) month, which didn't always take place in January but finds its fullest expression in a month that feels like the longest of the year. There were so many popular films of 2019 that we have split this year's bests into winners and runners-up. In other words, there is at least one chance to see everything that earned a good number of votes from the Spectacle crew. Please join us, bring anyone who missed out the first time, and help us ring in what will be the 10th year of Spectacle Theater.
---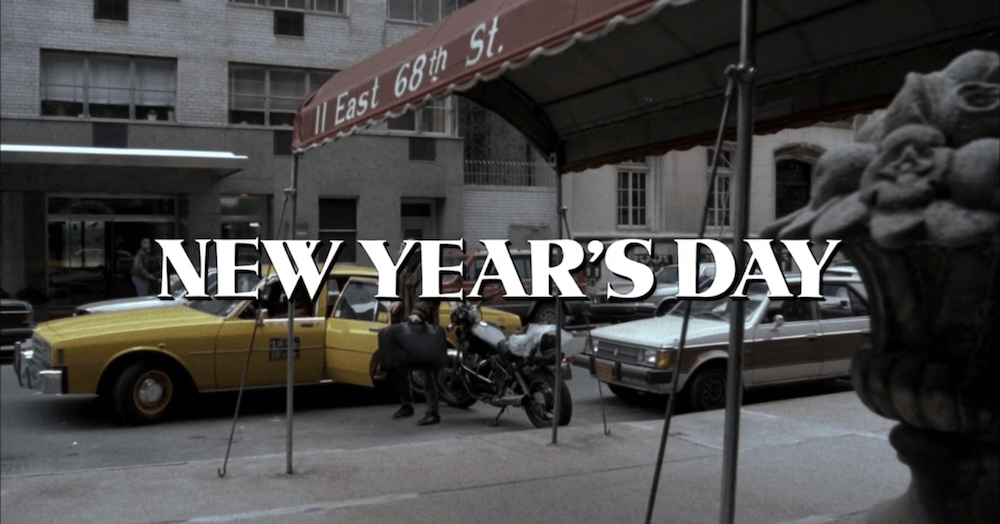 NEW YEAR'S DAY
dir. Henry Jaglom, 1989
89 mins. United States.
In English.
WEDNESDAY, JANUARY 1 – 7:30 PM
The final of Henry Jaglom's autobiographical trilogy, NEW YEAR'S DAY features Jaglom as a wayward recent divorcé who, through miscommunication, spends a long January 1st in a soon-to-be-vacated Central Park apartment with three young women each at a crossroads in their personal lives. He takes a special shine to Maggie Wheeler (later known for memorable stints on Friends and Seinfeld), a cartoon voice-over artist and former animal trainer debating her relationship with her brooding (and then-real-life) boyfriend David Duchovny in his silver screen debut. Over the course of a drunken evening gathering, featuring appearances by Milos Forman, Michael Emil, and Rodger Parsons (the voice of the narrator in Pokemon), all three women come to terms with their apprehensions, anxieties, and desires.
From Emotional Time: The Films of Henry Jaglom.
---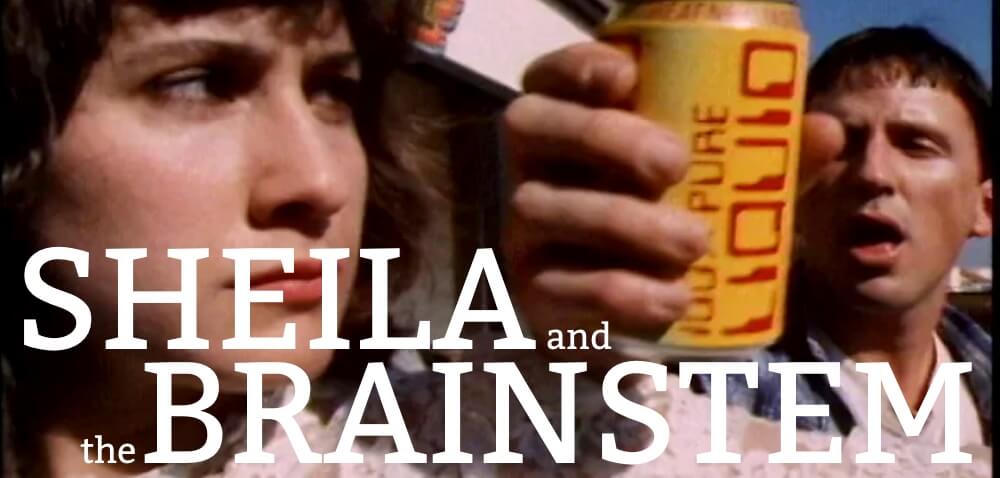 SHEILA AND THE BRAINSTEM
dir. Matt McDowell and Russell Bates, 1989
79 min. United States.
In English.
WEDNESDAY, JANUARY 1 – 10 PM
THURSDAY, JANUARY 9 – 7:30 PM
SUNDAY, JANUARY 12 – 5 PM
SATURDAY, JANUARY 25 – 7:30 PM
FRIDAY, JANUARY 31 – MIDNIGHT
Taz, a desert mystic devoted to a lifestyle of non-stop consumption and convenience, travels the countryside in search of a magic brainstem that grants its owner access to a paradise at the center of the Earth. Unfortunately for Taz, three no-good, beverage-obsessed, anti-corporate punks named Sean, Head, and Billy Dork mistake the arcane object for beef jerky and abscond with it in a minimart robbery.
Meanwhile, newlyweds Bruce and Sheila are taken hostage — Bruce by Taz, and Sheila by the punks — but Sheila escapes and sets out on her own, while Taz befriends Bruce. On the long road to paradise (a portal somewhere in Nebraska, where life is everlasting and all stores are open 24 hours a day), conversations about commodity, convenience, love, life, and death trail behind cars like tail lights in the dark.
Filmed in 1989 for $100,000 in and around Gridley, CA, SHEILA AND THE BRAINSTEM is a road movie, a crash-course in punk philosophy, and a commercial for soft drinks that don't exist. Also, Red Kross plays a bar band (with Bob Forrest on vocals). An ambitious and rewarding first feature, criminally under-appreciated but deserving of a place on the shelf next to REPO MAN, BORDER RADIO and ALONE IN THE T-SHIRT ZONE.
Ahead of its first-ever physical release, Spectacle is pleased as punch to present this rarity one more time throughout the month of January.
"Expanding a kind of throwaway Robert Altman gag, it's a pop road film about America as a chain-store complex. Boasting a staunch heroine who extricates her consorts from a maze of tract housing, it droops into the Twilight Zone for a bodysnatcher parable about the conformity of rebellion." – Dennis Delrogh, L.A. Weekly
Presented by Barbarian Video.
---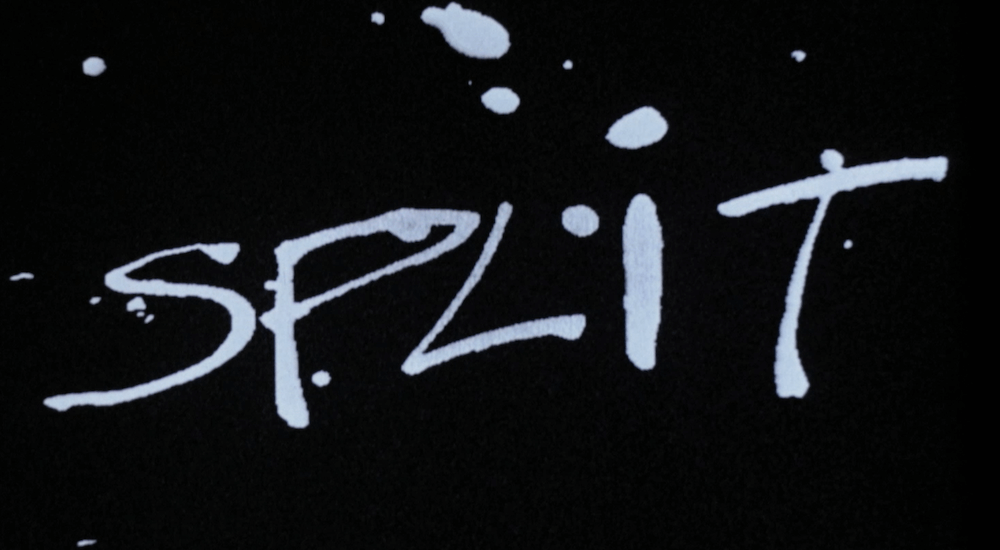 SPLIT
dir. Chris Shaw, 1989
84 mins. United States.
In English.
THURSDAY, JANUARY 2 – 7:30 PM
TUESDAY, JANUARY 7 – 10 PM
SATURDAY, JANUARY 18 – 7:30 PM
WEDNESDAY, JANUARY 29 – 10 PM
The only film by mathematician Chris Shaw, and featuring frenzied, schizoid computer animation from MacArthur Genius Grant winner Robert Shaw, SPLIT is a once-in-a-lifetime oddity; a thoroughly-baked, paranoid foot-chase through the dumpsters of early-MTV Santa Cruz. Starker, would-be messiah and master of disguise, eternally attempts to evade the dystopian fascist forces hellbent on keeping him in a feedback loop of capitalist-driven order. As their surveillance systems are based off of "consumption" and Starker eats out of garbage cans and freeloads from gallery openings, he has so far been able to escape the clutches of the freakish, half-machine overlord.
Starker wafts of a Pynchon hero scurrying like a rat through the moribund, chaotic future as envisioned by Derek Jarman or Alex Cox. This 2K restoration of the cult headtrip is some kind of miracle — lovingly transferred by Verboden Video and the filmmaker after the discover of the film's original 16mm negatives.
Special thanks to Verboden Video, Warren Chan, and Chris Shaw.
---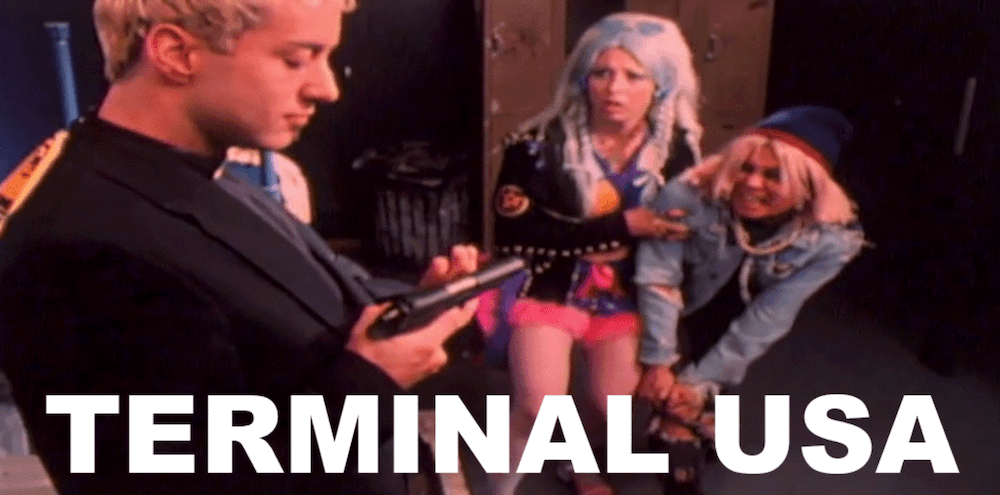 TERMINAL USA
dir. Jon Moritsugu, 1993
57 mins. United States.
In English.
THURSDAY, JANUARY 2 – 10 PM
WEDNESDAY, JANUARY 15 – 10 PM
FRIDAY, JANUARY 24 – MIDNIGHT
TUESDAY, JANUARY 28 – 7:30 PM
Family comes first in this disaster portrait of a comically depraved Japanese-American household on the verge of Armageddon. Wholesome suburban sitcom sensibilities are rigorously contorted through a deliciously deranged cocktail of vices and filthy secrets all wedged under one roof. Any hopes of quality time deteriorate into a feverish shitstorm, before dinner ever has a chance to be served.
While pill-popping mom and homicidal-minded dad are busy reprimanding their nihilist junkie son, Kazumi (Moritsugu), his pregnant, nymphomaniacal cheerleader sister desperately tries to keep a blackmailing sex tape under wraps, and the protractor-wielding prodigy twin brother, Marvin (also Moritsugu), harbors a secret lust for skinheads. As Kazumi casually bleeds out from a gash dealt by debt-collecting drug dealers, his fashion-damaged girlfriend, Eight-Ball (Amy Davis), is of no help, as she may have an extraterrestrial agenda of her own.
Laying to utter waste the dignified image of the "model minority" in doubtlessly the most gnarly soap-opera to ever be funded by PBS and aired on televisions across America, TERMINAL USA gives wings to the term "dysfunctional" and lets it soar.
From Scum in the Sun: Jon Moritsugu.
---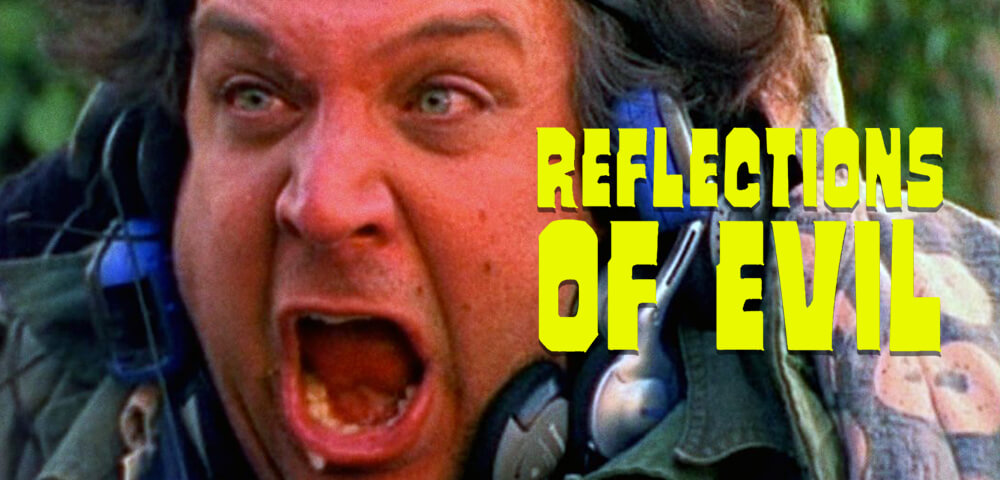 REFLECTIONS OF EVIL
dir. Damon Packard, 2002
137 mins. United States.
FRIDAY, JANUARY 3 – 7:30 PM
SUNDAY, JANUARY 12 – 7:30 PM w/remote video Q&A from Damon Packard
(This event is $10.)
MONDAY, JANUARY 27 – 7:30 PM
The plot ostensibly follows Julie, who died of a PCP overdose in the 70's, as she searches from 'beyond the ethers' for her brother Bob (played by Packard himself), now an overweight watch-salesman on the streets of LA dying of sucrose intolerance. In actuality, we spend most of the run time with Bob, alternately sheepish and rage-filled, as he eats and pukes and screams his way through the hell of downtown LA.
Strangely prescient of many viral internet-comedy tics – "bad" filter effects, digital distortions, pitched voices, looping audio – think Tim and Eric but more explicitly terrifying, the film is essentially a two-hour-plus panic attack with comic relief. REFLECTIONS OF EVIL dives headlong into the trauma and terror of America in the early aughts, and features one of the best on-screen uses of ET and Universal Studios, in an unauthorized sequence that famously earned Packard a lifetime ban from the park.
This one will shatter your brain and leave you puking on the sidewalk with joy. Buckle up.
From The Digital Nightmares of Damon Packard.
---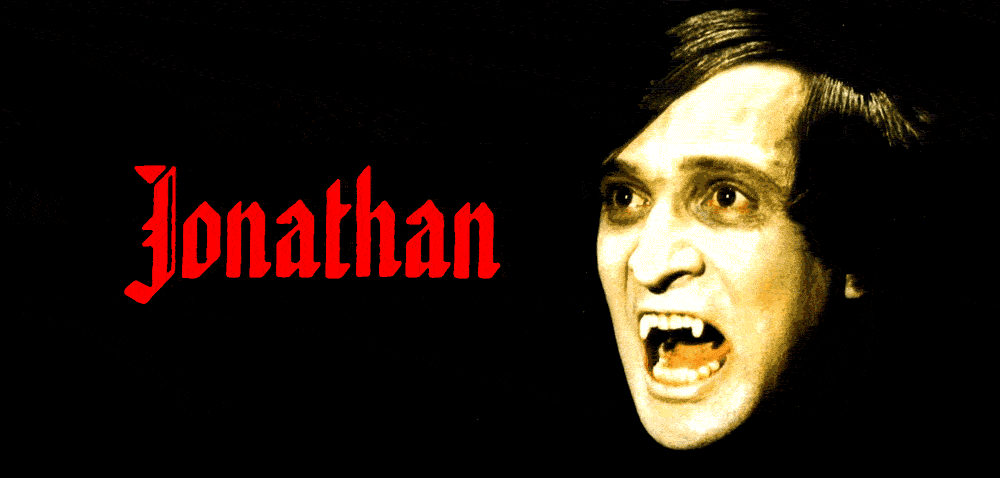 JONATHAN
Dir. Hans W. Geißendörfer, 1971
97 mins. West Germany.
In German with English subtitles.
FRIDAY, JANUARY 3 – 10 PM
THURSDAY, JANUARY 16 – 10 PM
THURSDAY, JANUARY 23 – 10 PM
SUNDAY, JANUARY 26 – 7:30 PM
The text of Dracula, authored by a sexually repressed and xenophobic Irish monarchist, has been the perfect backdrop for a century's worth of questionable cinematic allegory. In 1931, Bela Legosi wore a Star of David under his cape. In 1992, Gary Oldman was the Voivode Vlad, an eternal victor against the Ottoman Empire. In early 70's Germany, however, there was an allegorical subject too raw to touch—the exception being Hans Geißendörfer and his underseen treasure: JONATHAN.
Geißendörfer uses a krautrock soundtrack and almost Yusov-esque turns of the camera to portray a sunlight-basking, vampire ruling class. Under their control is a landless peasantry, subject to bloodletting and imprisonment by their opulent overlords. Enter a ragtag fellowship of urban vampire hunters, something of an anti-fascist league, who have a plan to drive the vampires into the sea. Jonathan is the scout, assigned to enter the castle of the head vampire and his horde of red-cloaked supplicants. When he arrives, Dracula explains: "If you could see through my eyes, you would understand completely."
To quote an online review, "Sounds simple enough, right? Wrong. Sounds like an easy plot to follow, right? Wrong." Let yourself be entranced by the entire atmosphere of this loose Dracula adaptation, which unfolds like a dense 14th century Flemish triptych. You will lose some blood, but only enough to lust for more.
Content Warning: JONATHAN features a brief moment of animal cruelty/death.
From Two Adaptations By Hans Geißendörfer
---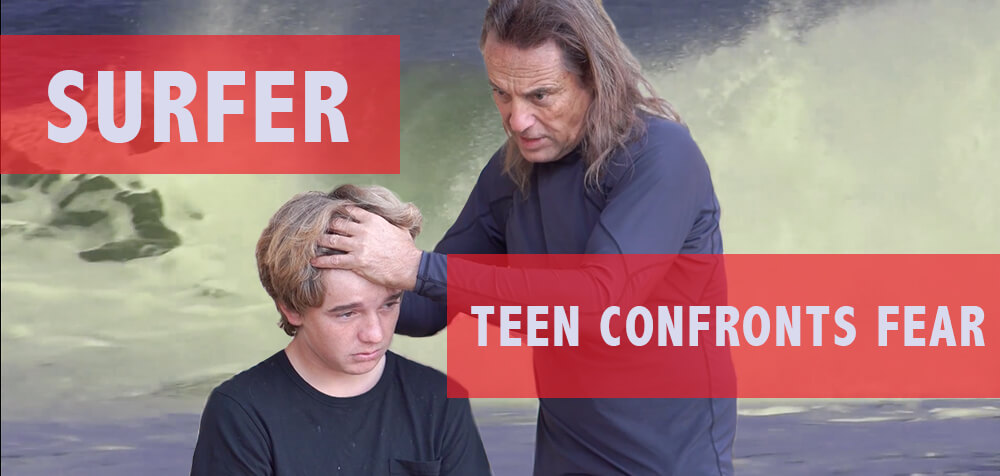 SURFER: TEEN CONFRONTS FEAR
dir. Douglas Burke, 2018
101 mins. California.
In English.
FRIDAY, JANUARY 3 – MIDNIGHT
SATURDAY, JANUARY 11 – 10 PM
MONDAY, JANUARY 20 – 10 PM
FRIDAY, JANUARY 31 – 7:30 PM – SPECIAL B&W –> COLOR VERSION!
A young surfer confronts fear. He should be out on the waves, hanging ten with the spray at his back, getting tan under the burning sun. Who – or what – can help this young man, numb and nearly mute, gripped by a fear of death, a fear to act?
SURFER, a film directed, acted, scored, and shot by Douglas Burke and Burke International Pictures, might have an answer to this question. At turns a Californian mystic experience, a Biblical parable, and very nearly an adventure thriller, it is at its heart a sort of SURF REFORMED, where men approach faith with the help of the supernatural. Burke approaches the camera like the rhythms of the ocean, nodding to both YouTube how-to videos and Béla Tarr in the same rolling beat. He is less interested in getting the camera tripod out of the shot than he is in the elusive and crucial process of finding one's élan vital. The waves of destiny grow bigger with each return to the water, as images of surfers guide our hero to his ultimate challenge. Will the teen confront fear? We intuitively know the answer.
From SURFER: Teen Confronts Fear.
---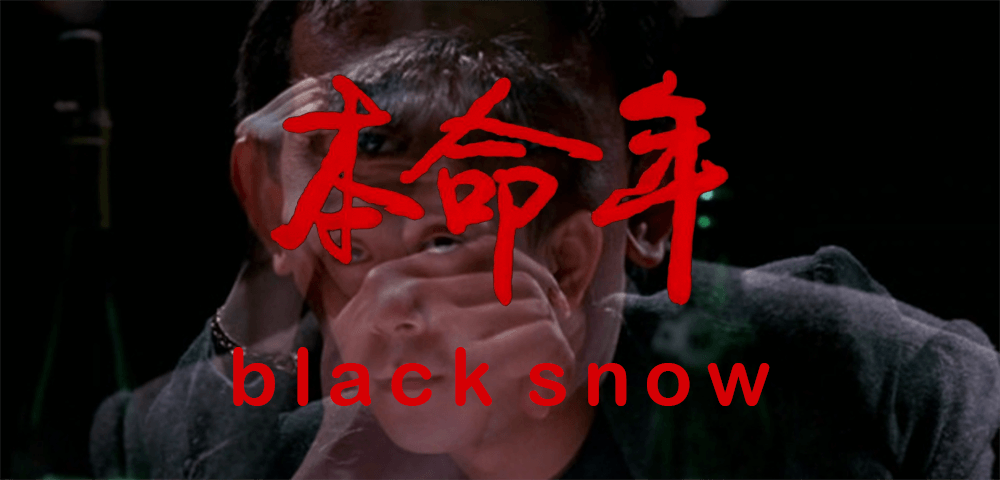 BLACK SNOW
(本命年)
dir. Xie Fei, 1990
107 mins. China.
In Mandarin with English subtitles.
SATURDAY, JANUARY 4 – 7:30 PM
THURSDAY, JANUARY 9 – 10 PM
MONDAY, JANUARY 13 – 10 PM
Winner of the Silver Bear at the 1990 Berlinale, Xie Fei's kitchen-sink drama BLACK SNOW was in production before the June 4 Incident, but reflects the bitterness and unease of the period from first frame to last without need for any explicit political statement or reference. In a smoldering early performance, Chinese superstar Jiang Wen (DEVILS ON THE DOORSTEP, KEEP COOL, ROGUE ONE) stars Li Huiquan, a derelict twentysomething returning home after a three-year term at a labor camp, having been implicated in the murder of a young man who was hanging out with his ex-girlfriend. Surrounded by alcoholic friends from childhood and squabbling adults in his claustrophobic slum, Li falls for a torch singer at his favorite nightclub named Yaqiu (Lin Cheng), and the ensuing struggles – freedom versus the need to make a living, going straight versus turning a profit – are unique to this vision of Beijing as a den of black-market iniquity, while linking seamlessly with the classic themes of film noir. Bleak but exhilarating to behold (largely thanks to Jiang's tight-lipped leading turn), BLACK SNOW is ultimately about the lack of options for Li's generation to have an undisturbed inner life, living in close quarters in the aftermath of the Cultural Revolution.
"Li represents a lost generation of young people who rebel against the ideals of their forefathers and the traditions of their country… The tragedy is that they are at a loss where to go or what to believe in. Everyone in China now wants to find a new ideal, a new belief, because the Cultural Revolution destroyed our old beliefs and our old system… We realized, after it was too late, that we had been deceived — we had destroyed our past, our values, our lives, but had created nothing." – Xie Fei
From Born on the Fourth of June: Tiananmen Square Revisited.
---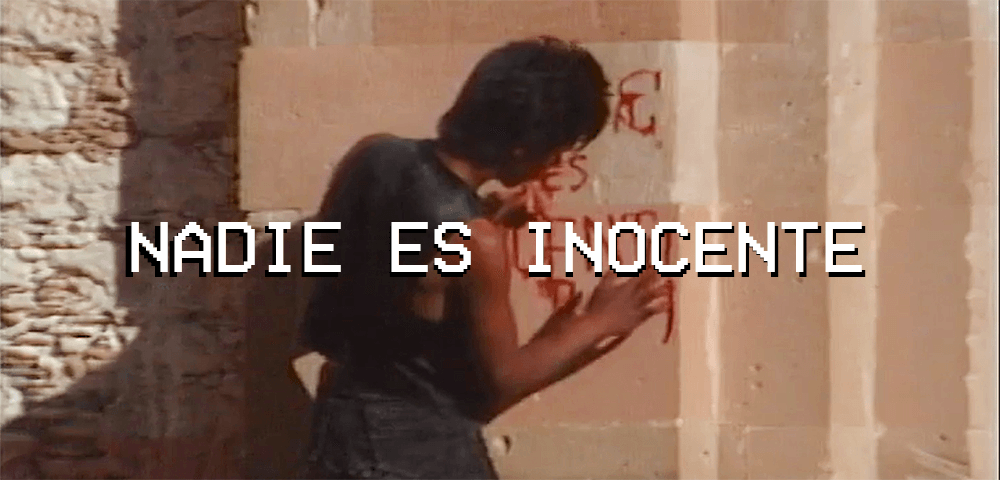 NADIE ES INOCENTE
(NO ONE IS INNOCENT)
dir. Sarah Minter, 1985-87
55 mins. Mexico.
In Spanish with English subtitles.
SATURDAY, JANUARY 4 – 10 PM
WEDNESDAY, JANUARY 8 – 7:30 PM
SUNDAY, JANUARY 19 – 5 PM
No hay
no hay futuro
No hay
No hay amor
No hay
No hay cemento
Yey yey
Los mierdas soy yo
Sarah Minter's no-future classic NADIE ES INOCENTE is a fictionalized document of the chavos banda (youth gang) punk community in the slums of Mexico City's Ciudad Nezahualcóyotl (also known as Neza York) shot on Betacam over a number of years. Minter structures the film around bad trip of a reformed punk named Kara as he takes the train from Neza back to the main city; delivered in both flashback and voiceover monologue, his memories serve as desolate testimony from an apocalyptic adolescence. NADIE ES INOCENTE was written and performed in collaboration (Minter would later say, complicity) with the young Mierdas Punks who play themselves onscreen, and betrays Minter's extraordinary access. The film also repurposes 16mm concert footage from her collaboration with Gregorio Rocha SABADO DE MIERDA (SATURDAY OF SHIT), using slow motion and inventive sound editing to give big-screen gravitas to handheld shots of desert throwdowns as Kara's self-extinguishing memories. Shown and distributed locally on VHS in New York City by Karen Ranucci's Downtown Video for years before it was seen in, NADIE ES INOCENTE is a remarkable and unsentimental depiction of teenage life and urban displacement.
screening with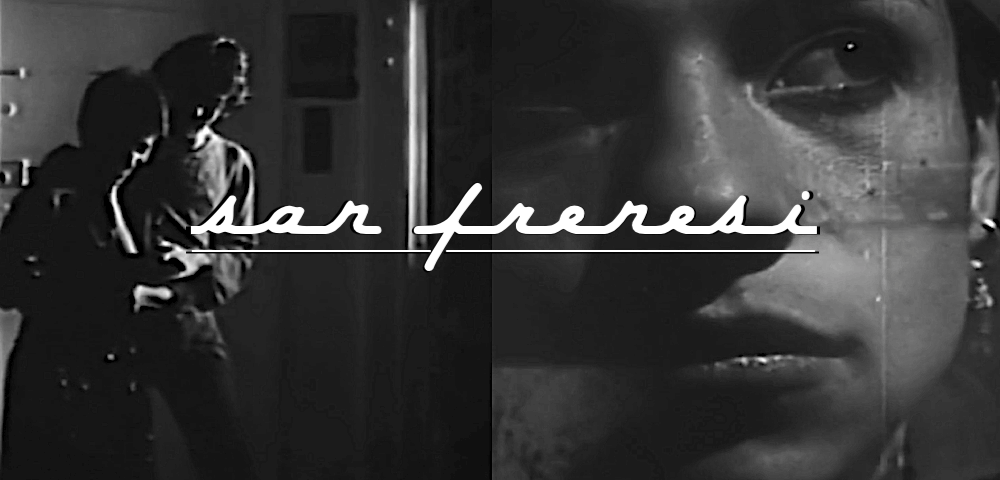 SAN FRENESI
(SAINT FRENZY)
Dir. Sarah Minter and Gregorio Rocha, 1983
34 mins. Mexico.
In Spanish with English subtitles.
Starring Maribel Mejia as a young woman who goes on a road trip reeling from a string of heartbreaks and bad relationships, Minter's early collaboration with her then-partner Rocha feels more apiece with the French New Wave influences of a successive generation. (She spoke admiringly about Godard in an interview, but described her later ideas as more directly influenced by Dziga Vertov.) There isn't a ton of evidence of the staccato editing that would mark NADIE ES INOCENTE, but one prolonged sex scene – in which a furiously edited sequence of sound effects takes center stage over abstracted imagery – can only hint at the individual liberation to follow.
From Rockuary.
---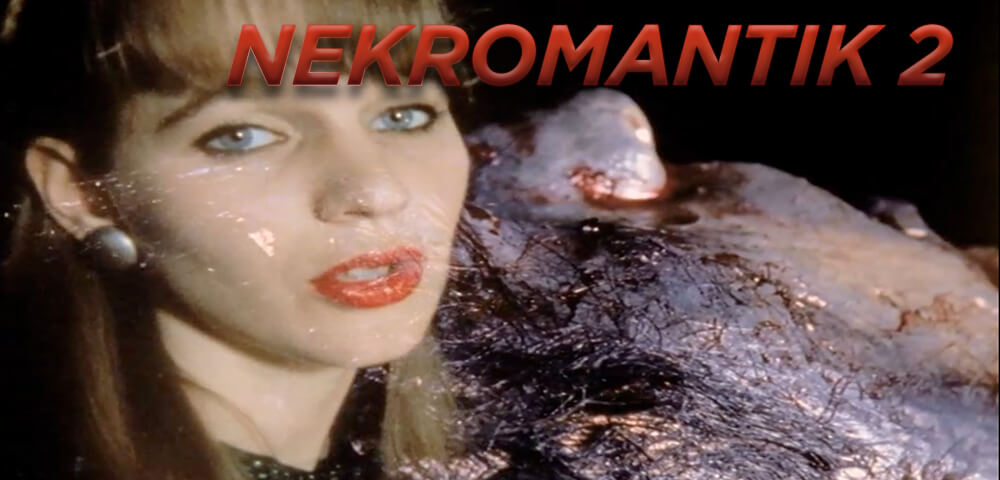 NEKROMANTIK 2
dir. Jorg Buttgereit, 1991
105 mins. Germany.
In German with English Subtitles.
SATURDAY, JANUARY 4 – MIDNIGHT
MONDAY, JANUARY 20 – 7:30 PM
TUESDAY, JANUARY 28 – 10 PM
"I want to master life and death" – Ted Bundy
NEKROMANTIK 2 begins right where the first film disgustingly left off, but it's not long before the film finds its own sickeningly romantic direction. Monika has a proclivity for digging up corpses and taking them to bed with her, but when she meets Mark, a sensitive soul who dubs porn for a living, her heart is torn. The bizzare love triangle develops across romantic trips to the amusement park, an awkward movie date featuring an absurdist parody of MY DINNER WITH ANDRE, and more taboo sex than you would ever think to ask for.
Significantly longer than the first film (110 minutes compared to the previous 70) and made with a modestly bigger budget, NEKROMANTIK 2 feels less like a continuation of the original than an expansion of its ideas. Gone is much of the excessive sexual violence that made NEKROMANTIK a favorite amongst 80s German punks and in its stead comes a greater attention to psychological detail of Monika's romantic frustration. With a balletic camera capable of gracefully spinning through the air in ways rarely achieved before the advent of digital and more deliberate narrative rhythms, the sequel seems to fully realize the original's repugnant poetry.
From Corpse Fucking Art: The Films of Jorg Buttgereit and Carl Andersen.
---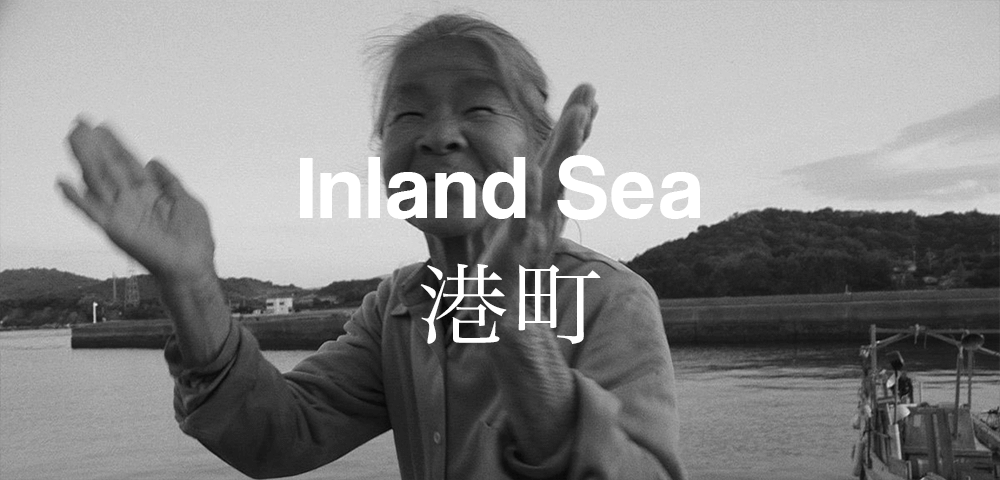 INLAND SEA
(港町)
dir. Kazuhiro Soda, produced by Kiyoko Kashiwagi. 2018.
122 mins. Japan.
In Japanese with English subtitles.
MONDAY, JANUARY 6 – 7 PM w/Kazuhiro Soda and Kiyoko Kashiwagi Q&A
(This event is $10.)
THURSDAY, JANUARY 16 – 7:30 PM
SUNDAY, JANUARY 26 – 5 PM
INLAND SEA is Kazuhiro Soda's first film in black-and-white since student days at the School of Visual Arts – an idea suggested by his longtime partner and producer Kiyoko Kashiwagi, whose mother is from Ushimado, the fishing town profiled onscreen. What began as a casual stopover while Soda was shooting his epic documentary OYSTER FACTORY (coming to Spectacle in April) grew into its own stirring meditation on nature, industry and loss; it's also a rich look into the farming of fish, Ushimado's main stock and trade. The archipelago is an example of Japan's shift to metropolitan centers of industrial power, while the film's elderly protagonists (but especially the 84-year-old Kumiko, a fiery-tongued villager who spends every day near the ocean) typify the country's aging, marginalized population outside the big cities. Soda doesn't skimp on the texture of their disappearing way of life, but as he said at the film's world premiere at the 2018 Berlinale, "I don't make films that can be reduced to a simple catchphrase." INLAND SEA is a vision of documentary that's clear yet contemplative, rigorously made yet almost drunk with the earthy poetry of the sleepy port village's bygone years.
"The scene in which one of the subjects briefly takes over the film – bringing the camera with her to finally tell a story she probably had never told anyone – was so calmly stunning, raw, and emotional. It didn't feel forced or manipulated. It just seemed like something very naturally walked into the filmmaking. It's an art of documentary filmmaking… A subtly moving and breathtaking documentary." – Bong-Joon Ho
"With its sensitive approach and gentle curiosity, INLAND SEA approaches a certain timelessness. The generous and emphatic engagement that emerges from the film is both moving and beautiful." – Andréa Picard, Artistic Director of Cinéma du Réel
"Primarily a work of simple and unapologetic humanism, happily in love with people. In the second half, the emphasis shifts to local gossip, chatterbox and unofficial guide Kumiko, an octogenarian of child-like enthusiasms whose garrulousness evidently exerts a powerful spell over the director. The fact that she passed away in 2015 during the editing process — the shooting took place back in 2013 — perhaps helps to explain her increasing prominence as the film unfolds, with Wan-chan and Soda taking more of a back seat, the eponymous sea only intermittently visible." – Neil Young, The Hollywood Reporter
From Radical Observation: The Films of Kazuhiro Soda.
---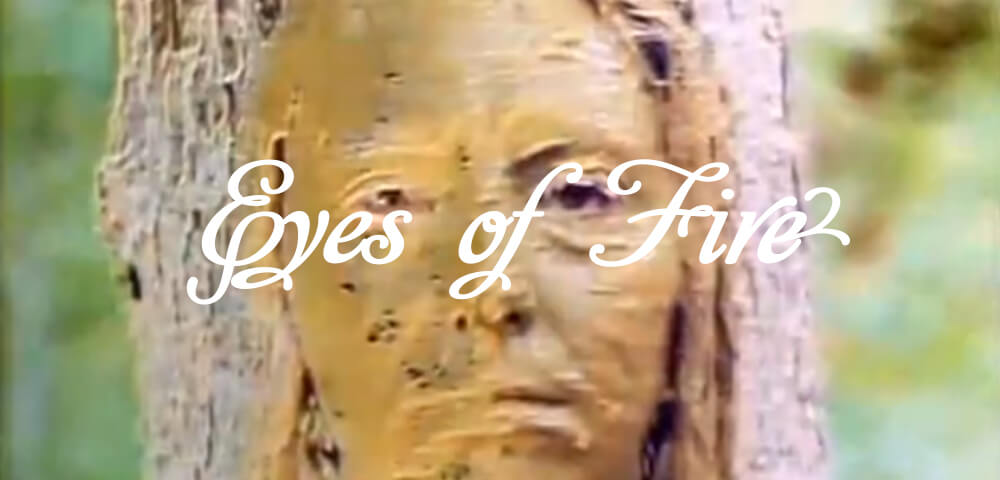 EYES OF FIRE
dir. Avery Crounse, 1983
90 mins. United States.
In English.
MONDAY, JANUARY 6 – 10 PM
SATURDAY, JANUARY 18 – MIDNIGHT
WEDNESDAY, JANUARY 22 – 7:30 PM

Set in the 1750's, EYES OF FIRE follows a group of colonial pioneers who narrowly escape persecution after their preacher (Dennis Lipscomb) has an affair with a married woman. Exiled from the small settlement, they make their way deeper into the wilds of future-America, haunted by the spectral threat of attack by Native Americans, until they find their way to a valley the natives avoid due to superstitions about the sinister nature of the land.
A sort of Protestant riff on AGUIRRE: THE WRATH OF GOD and potentially the first "western horror" hybrid film, EYES OF FIRE is a startlingly original and effective independent film that slipped largely under the radar on release in the early 80's. It conjures a genuine sense of dread and tackles its colonial subject matter in a surprisingly modern way, and boasts some deliriously good and unsettling low-budget practical effects.
Showing in a less-than-stellar VHS rip but losing none of its potency, this was a real Thanksgiving horror treat.
---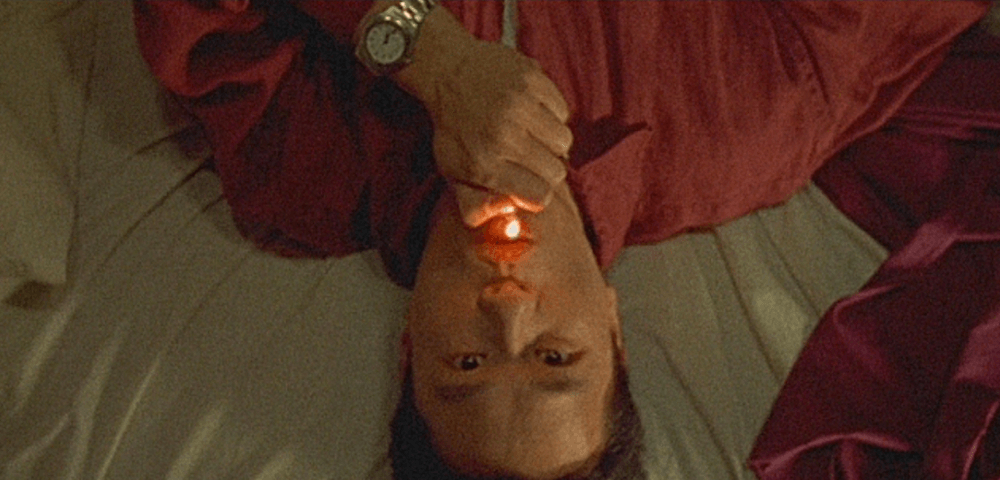 NOT A DAY GOES BY
dir. Joe G.M. Chan, 2001
71 mins. United States.
TUESDAY, JANUARY 7 – 7:30 PM
FRIDAY, JANUARY 24 – 7:30 PM
While Spectacle's founding edict – to show "lost and forgotten" films – sometimes ruffles the feathers of world-traveled directors, we're very happy to host this screening of Joe G.M. Chan's deep-cut NYC indie drama NOT A DAY GOES BY, rarely exhibited since it played the 2002 Asian-American Film Festival. Shot over three weekends at a cost of $20,000, Chan's feature debut follows Wolfgang (Larry Chin), a self-hating 20something in Giuliani-era Chinatown recoiling from the death of his more traditional immigrant mother, as well as the recent departure of his girlfriend who (according to Wolfgang) left him for a white dude. Foul-mouthed and confrontational, film is essentially a series of conversations – at his mother's magazine shop, out in the streets, at the pre-reupholstered version of Winnie's Karaoke Bar – between Wolfgang and his friends about the hypocrisy he finds at ladder of Chinese-American upward mobility, matched by his own refusal to speak Cantonese or accept the gift of a chicken in his mother's honor. We remember Chan's Q&A, which included the lurid details of his featured turn as Alfred Molina's long-suffering right hand man in 1997's BOOGIE NIGHTS – a story Chan has refused multiple historians of the legendary porn drama.
"Some scenes work better than others, and Chan wisely makes no attempt to sew things up too tightly. Project was six years in the making, but any stop-and-start unevenness on view has been successfully integrated into the film's overall desultory loose-ends feel. Lensing is superior, as are all tech credits and music. Hopefully the imaginative, skillfully synched rock-song samples can be cleared for final release: They counterpoint pic's original scoring quite nicely." – Variety
"I enjoyed it and found it very interesting and quite well made." – Martin Scorsese
---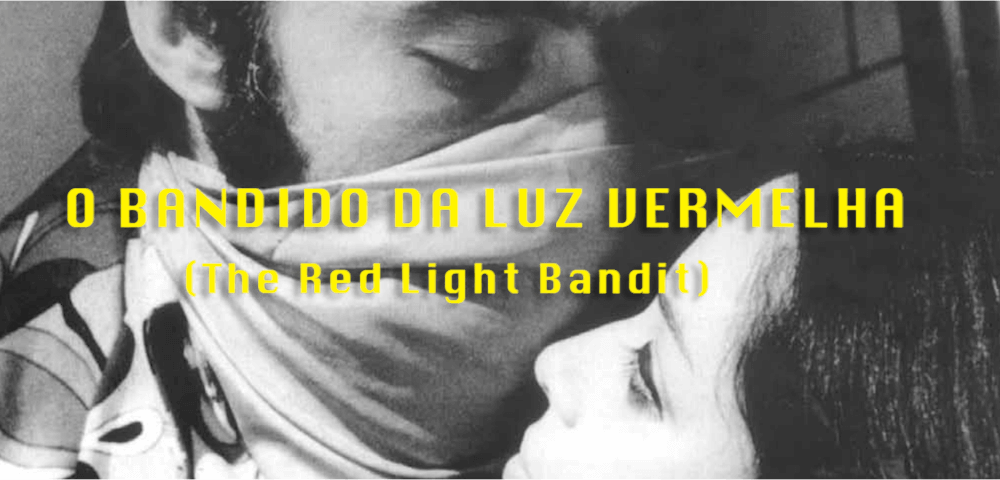 THE RED LIGHT BANDIT
(O BANDIDO DE LUZ VERMELHA)
dir. Rogerio Sganzerla, 1968
92 mins. Brazil.
In Brazilian Portuguese with English subtitles.
WEDNESDAY, JANUARY 8 – 10 PM
TUESDAY, JANUARY 14 – 7:30 PM
WEDNESDAY, JANUARY 22 – 10 PM
"My film is a western about the Third World. That is to say, a fusion and blending of various genres…a western, but also a musical, a documentary, a cop film, a comedy (Or is it slapstick?), and science fiction. It has documentary honesty (Rossellini), the violence of a cop film (Fuller), the anarchic pace of a western (Sennett, Keaton), and the brutal simplification of conflict (Mann)." – Rogério Sganzerla
"Who are we?"
THE RED LIGHT BANDIT stars Paulo Villaça as the crude and existential bandit on the loose in downtown Sao Paolo's, Boca do Lixo. Sganzerla refers to the bandit as a repressive "political character… an impotent rebel"; who speaks in revolutionary rhetoric and torments society into mass delirium. This is a revolutionary film and by some accounts, one of the greatest Brazilian films ever made.
From Signs of Chaos: The Films of Rogerio Sganzerla.
---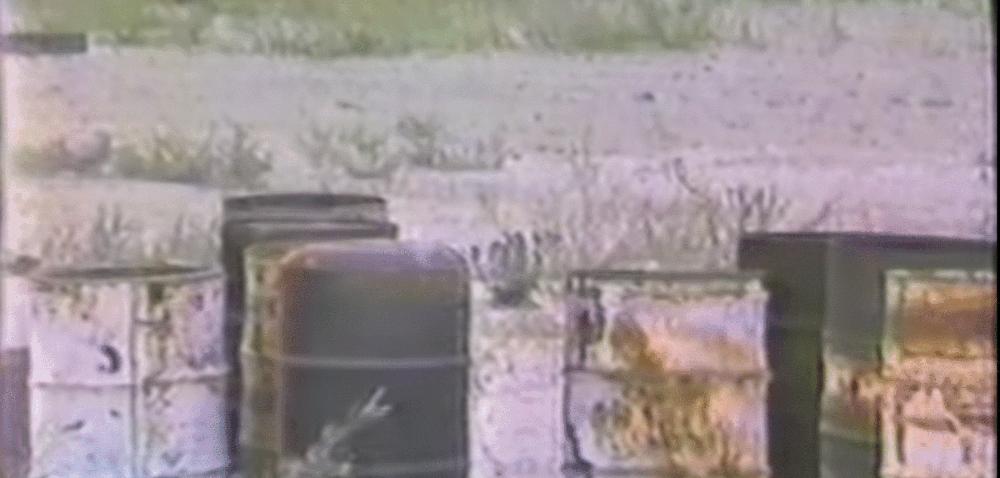 TRASHCANS OF TERROR
dir. Chuck Handy, 1985
72 min. United States.
In English.
FRIDAY, JANUARY 10 – 7:30 PM
TUESDAY, JANUARY 14 – 10 PM
SATURDAY, JANUARY 25 – MIDNIGHT
THURSDAY, JANUARY 30 – 10 PM
In the grand tradition of bringing you the freshest, hottest, most lost, most forgotten cinema on the planet Spectacle proudly presents – TRASHCANS OF TERROR. This homemade SOV sci-fi adventure from the depths of rural Oregon is a movie made for the burning S if there ever was one – complete with a backwoods buzzsaw blues soundtrack by Jimmy Lloyd Rea who at one point played with Canned Heat and Paul Revere & The Raiders.
Director Chuck Handy stars as Spider Leibowitz who encounters a lost bodybuilder named Kathy. The two hit it off and soon Spider is head over heels for this wandering powerhouse. Meanwhile across town, a shady military outfit is tracking a group of intergalactic trashcans bent on taking over the Earth and overpowering it's inhabitants. To make things even weirder, when Kathy gets riled up she turns silver and gains superhuman strength. This comes in…Handy (YES!) during a bar fight (in an alley outside the bar) when Spider and Kathy have to take on a merciless gang of 21 street toughs (all played by Larry Frampton in various t-shirt and hat combos, credited 21 separate times) and rack up $37,000 in damages. Kathy obtains the power of "Yutz" at one point which is also helpful somehow. A showdown ensues between our heroes and the titular trashcans with the fate of the Earth hanging in the balance!
If this description leaves you scratching your head it's because TRASHCANS OF TERROR is very hard to pin down. A passion project, a sci-fi trashterpiece, a lost slab of magnetic madness – they truly don't make them like this anymore. With the film slated for release for the first time ever later this year, now's your chance to catch it like never before as we'll be presenting an in-house restoration from the directors own master tape!
---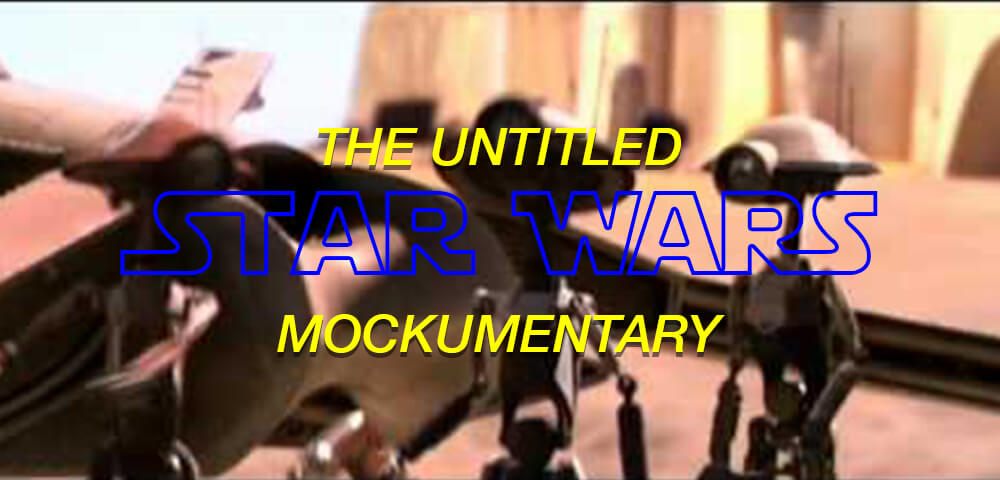 THE UNTITLED STAR WARS MOCKUMENTARY
dir. Damon Packard, 2003
45 mins. United States.
FRIDAY, JANUARY 10 – 10 PM
George Lucas and the STAR WARS prequels get raked over the coals for forty-five relentlessly hilarious minutes, using BTS production footage to expose the buffoonery that was Lucas' attempt to bring his 'immense vision' (read: sell toys) to life. Packard inserts himself and a few cohorts into the madness that was production on EPISODE ONE: THE PHANTOM MENACE – a budget freak-out at the cost of CGI and a cult-initiation-chant at ILM studios ('Digital characters rule. Digital characters rule.') May the force be with you as you experience Lucas' CGI-fueled nightmare through Packard's eyes.
screening with
DAWN OF AN EVIL MILLENNIUM
dir. Damon Packard, 1988
20 mins. United States.
A fake-trailer for a non-existent 20 hour feature ("starring Jeff Bridges"), Damon's first notable short film has all the trademarks that would come to mark Packard's work – glitchy, manic editing, gross out sound effects + splatter effects, undead, aliens, LA street life – horror pastiche cranked to 11 and mutated into a twisted work of art. Think MAD MAX meets EVIL DEAD on PCP.
Clocking in at a mere 20 minutes that takes you to the ends of the universe and back, DAWN OF AN EVIL MILLENNIUM is sure to leave you wishing Netflix would dump Packard a bunch of money to create the full twelve-hour version we deserve.
From The Digital Nightmares of Damon Packard.
---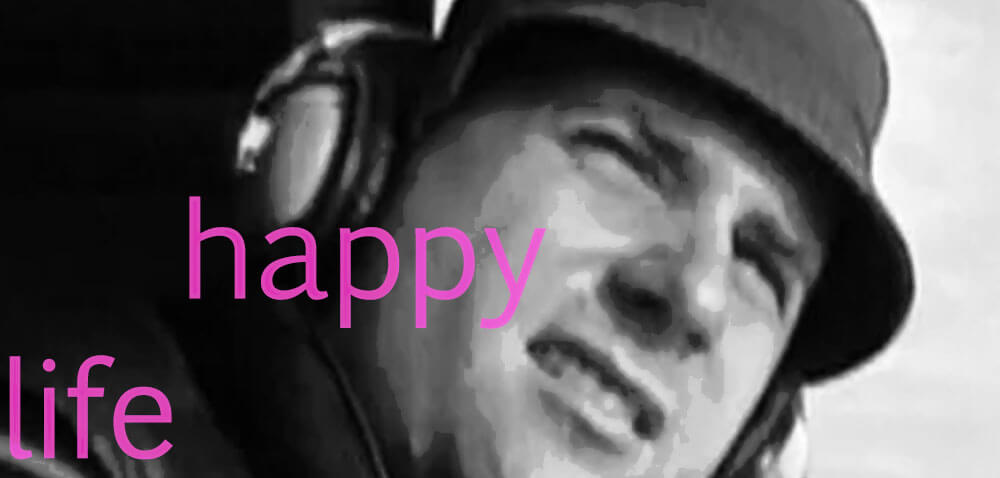 HAPPY LIFE
dir. Michael M. Bilandic, 2009
73 mins. United States.
In English.
FRIDAY, JANUARY 17 – 10 PM w/filmmaker Michael M. Bilandic for Q&A
ONE NIGHT ONLY!
(This event is $10.)
"Culture is like a pendulum… statistically, it's going to swing back in my direction."
Bilandic's first feature outing is a portrait of the artist as an aging trance DJ that predates the inevitable revival of this head-crushing dance genre by a good decade. Released in 2009 to considerable acclaim – including glowing reviews from Variety and the New York Times – the swift and scrappy dark comedy follows schlubby record store proprietor/mixmaster Keith as he attempts to save his business from the gaping maw of hyper-gentrification. Shot on bleeding, beautiful digital video by cinematographer Sean Price Williams, and executive produced by Abel Ferrara, HAPPY LIFE is a film about nostalgia that, in the ten years since its release, has matured into a document of a recent past gone by.
From Mike Madness: Three Films by Michael M. Bilandic.
---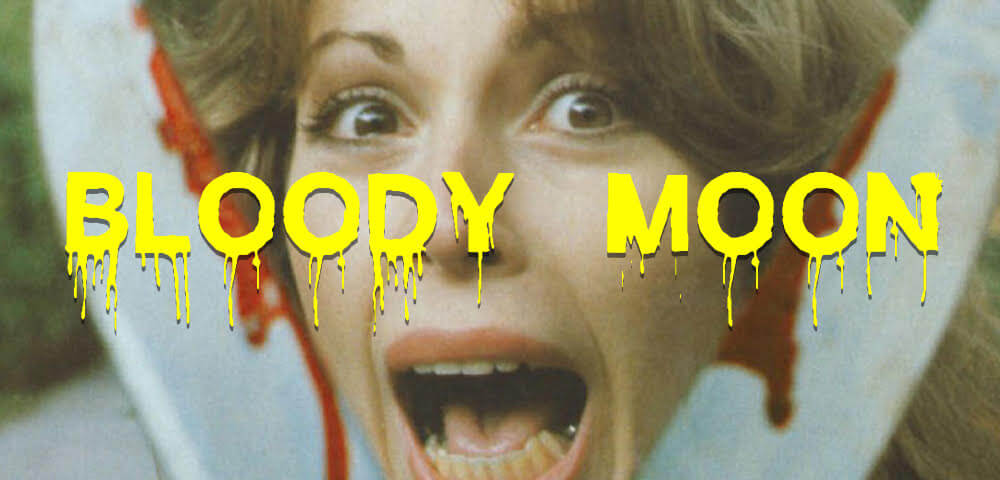 BLOODY MOON
dir. Jesus Franco, 1981
85 mins. West Germany.
In (dubbed) English.
FRIDAY, JANUARY 10 – MIDNIGHT
Miguel, a severely disfigured man, has just been released after 5 years in a mental institution for murdering a girl who he failed to have sex with. He is released into the care of his incestuous sister and their rich Countess aunt, who run a language-learning school together in Spain. Shortly after his arrival, new student Angeline notices strange events, and her friends start to disappear…
Jess Franco is operating at the peak of his sleaze-powers in this American-slasher knock-off for the German market, which manages to feel both insanely familiar and like nothing you've seen before. Like a disco riff on HALLOWEEN and FRIDAY THE 13TH, this accidental giallo with a badass leading lady (Olivia Pascal), psychedelic synth score and off-the-charts fashion (think Grace Jones sweaters and full body leopard print) is a sicko gem that is sure to blow your mind.
CONTENT WARNING: This film contains is an actual snake-death on screen (not cool) / attempted sexual violence in the opening (also not cool), but otherwise above-board-sleaze.
---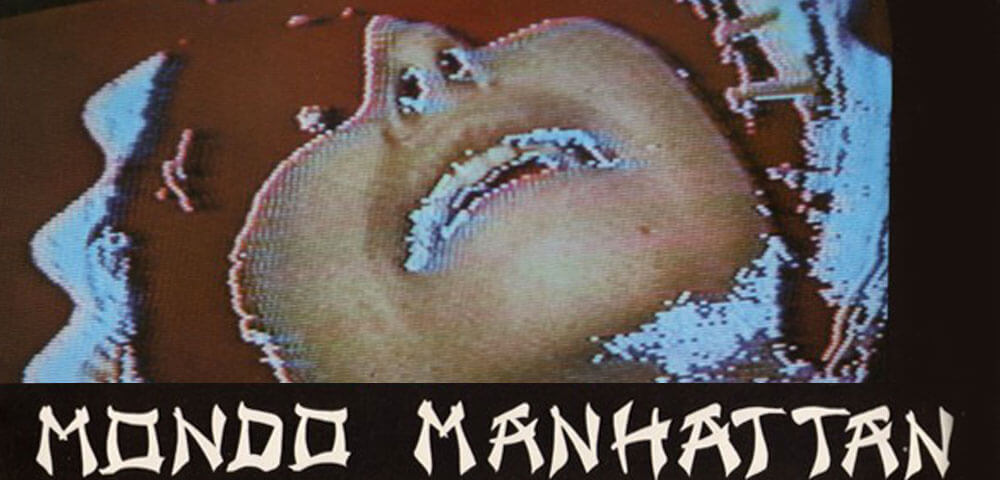 MONDO MANHATTAN
Dir. the Chain Gang, 1987-2007
United States.
In English.
SATURDAY, JANUARY 11 – 7:30 PM
THURSDAY, JANUARY 30 – 7:30 PM
Known for being 20+ years in the making and screening but twice before in Manhattan, this rare encore screening of Chain Gang's MONDO MANHATTAN is a dispatch from an all-but-gone New York.
"The Publisher, awestruck, can barely get the words out: They said it couldn't be done. They said it shouldn't be done. And yet here we were, in the side room of an Avenue A bar to bear two hours witness to the fact that, indeed, it had finally been done: MONDO MANHATTAN… the movie, twenty years since most of the world first learned of the film-in-progress in the pages of Forced Exposure #13. This classic interview of Chain Gang singer Ricky Luanda, conducted by Jimmy Johnson & Byron Coley, made some sense of 1987's amazing & mysterious MONDO MANHATTAN "soundtrack" lp on Lost Records, although it must be said, many questions remained. The Music Director– holed up in the iron-rich hills of northwest Jersey at the time– remembers clearly the cold, snowy day he walked from the Port Authority Bus Terminal down 8th Avenue to Midnight Records on 23rd Street to purchase the album. Those who didn't know the city then can't begin to imagine the fun that even such a simple trip as that entailed. Others will tell ya'll about 14th St, Cooper Square, the Bowery, etc: today, with each strip more denatured than the next (or vice-versa), who gives a shit, really? It happened once & memories ("I remember the worry– would I have enough money left over for Show World tokens?" the Music Director recalls) & some artifacts remain. One of which, we can now declare, is MONDO MANHATTAN, the bastard spawn of Andre de Toth & Herschell Gordon Lewis adopted by Sam Peckinpah. Indeed, as much as we love BRING ME THE HEAD OF ALFREDO GARCIA & TWO-LANE BLACKTOP, THE WILD BUNCH & COCKFIGHTER, if Warren Oates had to die so that Ricky Luanda's Mr. Mondo could be born… it was probably worth it.
I can only ask, is this the best punk rock "documentary" since Raymond Pettibon's SIR DRONE? Without question but it's a lot more than that too. Stay tuned." – Brian Berger, Who Walk In Brooklyn, 2007
---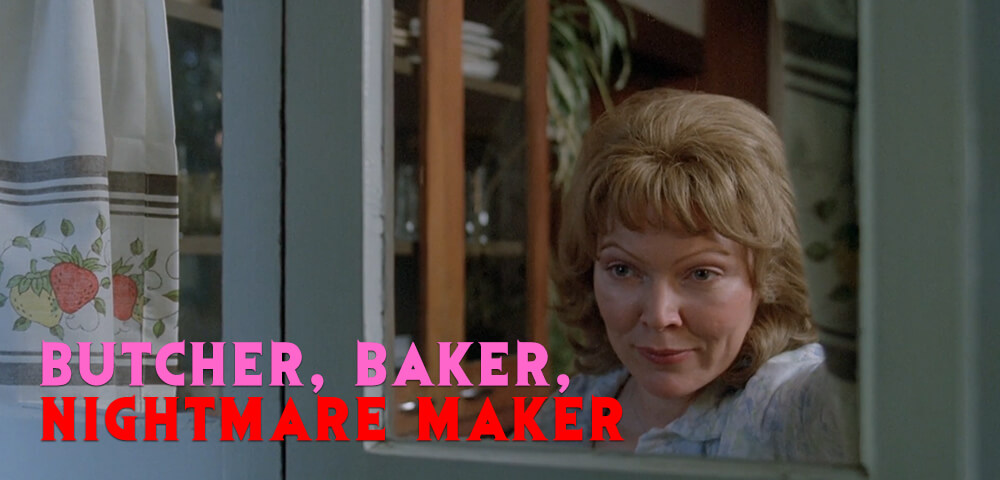 BUTCHER, BAKER, NIGHTMARE MAKER
(aka NIGHT WARNING)
dir. William Asher, 1981
96 mins. United States.
In English.
SATURDAY, JANUARY 11 – MIDNIGHT
"A true gem of the decade – the 1980's most twisted, bizarre cinematic vision of motherhood" – John Kenneth Muir, Horror Movies of the 1980's
In honor of Mother's Day, Spectacle was happy to present the crazed aunt-mother slasher-spectacular BUTCHER, BAKER, NIGHTMARE MAKER aka NIGHT WARNING.
Susan Tyrrell (FAT CITY, CRYBABY) delivers an off-the-charts lead performance as Cheryl, a woman raising her nephew Billy as her own son—who she happens to have a deeply repressed sexual attraction to—after the accidental death of his parents.
When Billy decides to leave for college, Cheryl murders a man in their home—claiming he was trying to assault her—in a desperate bid to get Billy to stay. Her plan backfires when the virulently homophobic police detective (Bo Svenson, having a little too much fun) becomes convinced that Billy, caught up in a gay love triangle, is the real murderer.
A gonzo slice of Grand Guignol exploitation filmmaking from veteran TV director William Asher, BBNM is a strange beast —not quite slasher-y enough for horror and a little too lurid for the thriller crowd (it made the 'video nasty' list despite the relatively tame body count, and one negative review referred to it as "Tennessee Williams' version of Psycho").
Despite the exploitative trappings, and without spoiling too much, the film's views on sexuality turn out to be surprisingly modern—particularly by 1982 standards—making this slasher oddity well worth another look.
---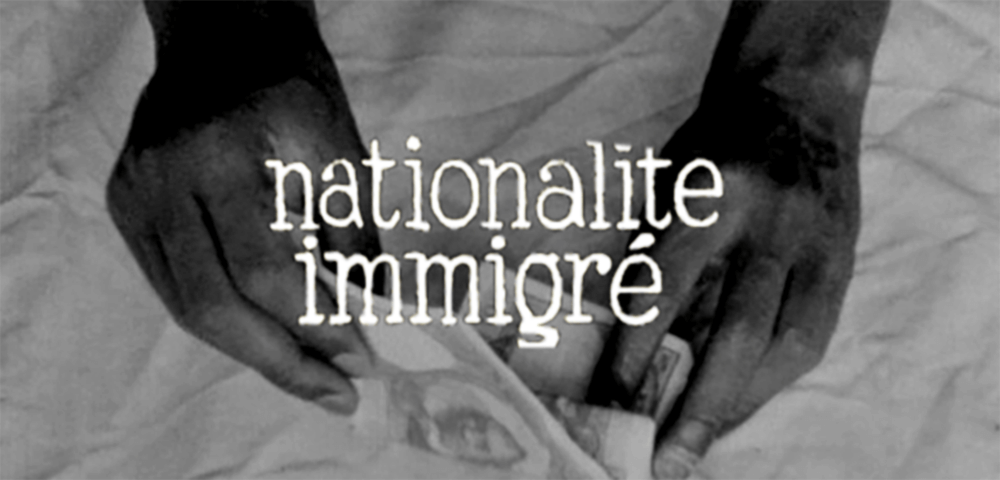 NATIONALITÉ: IMMIGRÉ
(NATIONALITY: IMMIGRANT)
dir. Sidney Sokhona, 1975
France. 70 mins.
In French with English subtitles.
MONDAY, JANUARY 13 – 7:30 PM
Made by a young Parisian immigrant in his early 20s named Sidney Sokhona as he recoiled from a rash of exploitations and abuses in France's African migrant community, NATIONALITÉ: IMMIGRÉ dramatizes the real-life rent strike undertaken by Sokhona and his neighbors in the Rue Riquet settlement housing, a "docu-fiction" of its own community in collaboration that's unlike anything you've before seen in "world cinema". One could hardly be blamed for interpreting the film as an endless litany of dehumanizing bureaucratic obstacle courses – as Serge Daney pointed out in his review "On Paper", the film juts uncomfortably against the militant Left's emphasis on using rupture theory to delegitimize the legal process, a high-minded option unavailable to immigrants like those depicted here. Sokhona took to filming after the Aubervilliers scandal of January 1970 – when five African migrants died in an overcrowded shelter on the periphery of Paris due to asphyxiation – prompting then-Prime Minister Jacques Chaban-Delmas to declare an end of these settlements, sometimes nicknamed bidonvilles or caves, by 1973. The filmmaker wasn't so optimistic – but then, what NATIONALITÉ: IMMIGRÉ does offer is a rare glimpse at community organizing coming into praxis on both sides of the camera, with many of Sokhona's neighbors playing themselves. (Sokhona financed the film in piecemeal fashion once scene at a time while working as a telephone operator.) While the thrust of NATIONALITÉ: IMMIGRÉ is unabashedly polemical, the loose narrative structure allows Sokhona to pursue fascinating side-stories and political tangents, at times dipping from what appears to be pure verite into a purely Brechtian exercise wherein immigrants are handed jobs in the form of huge placards, which they must carry around their necks, denoting their net worth to society in material terms.
In Cahiers du Cinema, Sokhona would elaborate to Daney and Jean-Pierre Oudart that "I was not sure that he who had loved NATIONALITÉ: IMMIGRÉ would like it – which does not mean that no one can love both. SAFRANA is, for me, the continuation of N:I. At the time it was done, compared to the reality of that time, there were a number of plans in the construction of the film itself on which we had to pass. For the first time, perhaps, people saw things they had never seen – so their membership was much simpler. I think people also ask: should a film about immigration be cinema? N.I. was in black and white, there was a certain desired poverty – it's unthinkable to film an immigrant's home in color…. People will go see a movie; of course they will see a subject, but it must be possible to express it in a very simple way. I think a political film – or engagé – can use other weapons, and touch a large number of people taking account of the movies."
Assuming the position of both French and African filmmaker, Sokhona published a kind of manifesto in Cahiers entitled "Notre Cinema" (Our Cinema), wherein he decried the cultural feedback loop enabled by state funding (especially in postcolonial cases), the incessant use of African landscapes as backdrops for tawdry Western melodramas, and the pigeonholing of black movies in festival programming – citing that the 1976 Cannes Film Festival included CAR WASH in its main slate, but consigned Ousmane Sembene's CEDDO to competition in Directors' Fortnight. If SAFRANA closes on an impossibly optimistic note for Sokhona (as the audience has, over the too-brief course of two movies, come to understand him), it reveals itself in hindsight as a byproduct of the French example, wherein the the organizing onscreen bears a utopian fruit that's nevertheless untrustworthy. (Sokhona alleges that audiences were far more skeptical about the immigrants' warm countryside reception in discussions following screenings in Paris.) What's universalized in the humiliations of NATIONALITÉ: IMMIGRÉ remains – or as Sokhona put it to Cahiers, "Immigration has not only served to alienate us but also to teach us to be ashamed of what we were before. Any immigrant with a conscience realizes he has as much to claim on the workers' side as the farmers', today."
---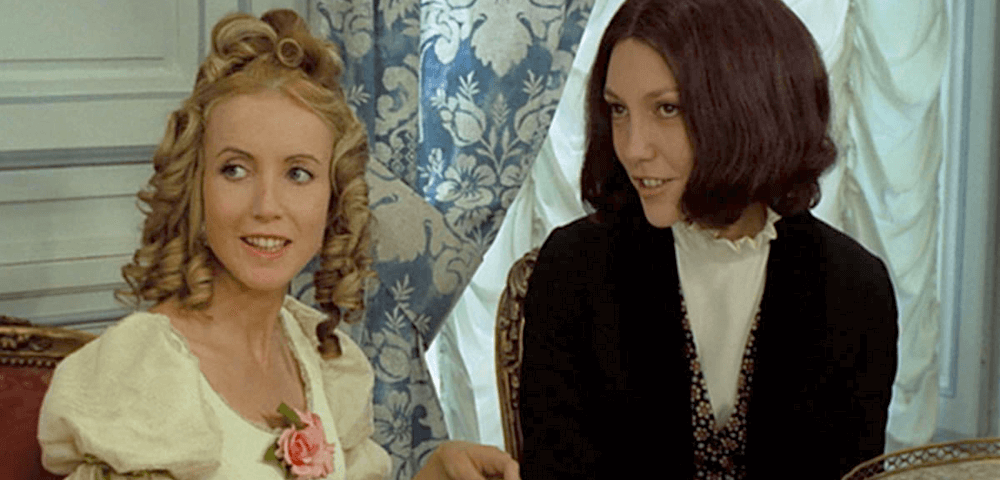 GEORGE QUI?
(GEORGE WHO?)
dir. Michèle Rosier, 1973
106 mins. France.
In French with English subtitles.
WEDNESDAY, JANUARY 15 – 7:30 PM
Michèle Rosier's extraordinary feature debut is a buried gem of post-New Wave French filmmaking, starring the inimitable Anne Wiazemsky as the scandalizing writer George Sand (1804-1874). Born into nobility as Aurore Dupin, Sand was the most prolific female author of the 19th century, notorious for smoking cigars and flouting laws banning women from dressing as men. While her life is storied (she was close friends with Balzac, Delacroix and Flaubert, as well as one of Frederic Chopin's lovers; he described her gaze as "like a fiery flood" in his journal), Rosier's approach mischievously and anachronistically engages the limitations of the staid and stale drawing-room biopic. GEORGE QUI? juxtaposes current-day discussions about Sand's proto-feminism (as well as her militant opposition to the Paris Communards) with the very real movement for gender equality raging outside the cinemas. Beyond Wiazemsky's coy leading turn, the film features delectable discussions about sex, love and literature, with a supporting turn from Bulle Ogier as stage actress Marie Dorval, and Gilles Deleuze in a bizarre cameo as pioneering Catholic philosopher Hugues-Félicité Robert de Lamennais – Rosier's idea.
From The Films of Michèle Rosier.
This screening is part of Brooklyn Falls for France, a cultural season organized by the Cultural Services of the French Embassy and FACE Foundation in partnership with Brooklyn venues. Special thanks to Go Films, Hervé Boulliane, Bernard Payen (Cinematheque Francaise), Nathanaël Arnould (Institut National de l'Audiovisuel) and Amélie Garin-Davet.
---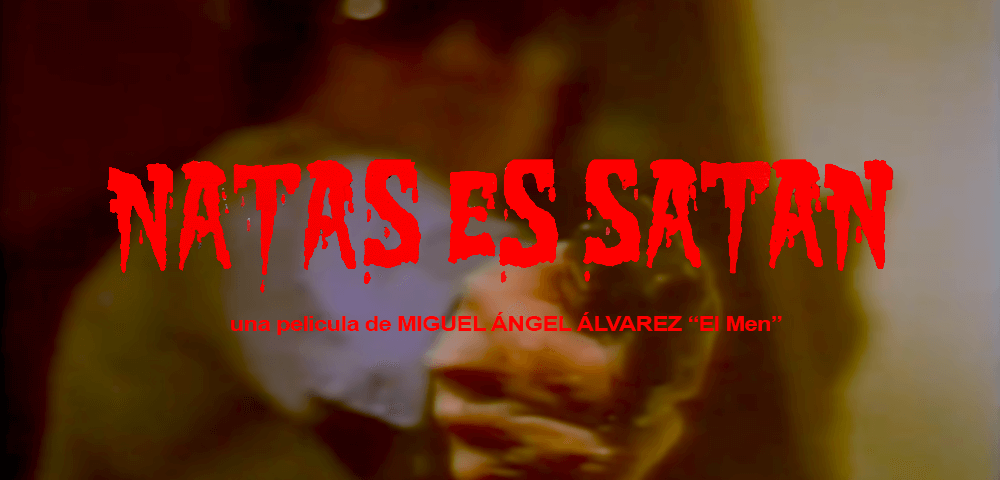 NATAS ES SATAN
dir. Miguel Ángel Álvarez, 1977
89 mins. United States.
In Spanish with English subtitles.
SUNDAY, JANUARY 5 – 5 PM
FRIDAY, JANUARY 17 – 7:30 PM
TUESDAY, JANUARY 21 – 10 PM
Best known for his comic persona "El Men" back in Puerto Rico, Miguel Ángel Álvarez delivers a blood-curdling performance in the lurid 1977 exploitation thriller NATAS ES SATAN, as an NYPD officer who is literally the devil (re)incarnate. (Screenwriter Joe Zayas based his sordid tale of blackmail and murder on true events.) Despite being Satan, Natás is also a surprisingly plausible supervillain, at one point enacting vengeance on his enemy, a businessman named Victor (Frank Moro), by hiring a "double" (played by Moro again) to put him in a compromising position. Like LA TIGRESA, this film was shot entirely en español on location in Manhattan; while the dramatic stakes are small, NATAS ES SATAN succeeds as both a crime procedural and a hysterical psychodrama. Long before Natas has invited three transgender assassins over to his place to murder Victor during a DIY porn screening, you'll agree the end product also feels not unlike an artifact from an alternate universe. Stay alert…. Natas may return! NATAS ES SATAN is screening with English subtitles for the first time in the United States, translated by Aida Garrido and timed by Garret Linn.
From La Bodega Sold Dreams.
---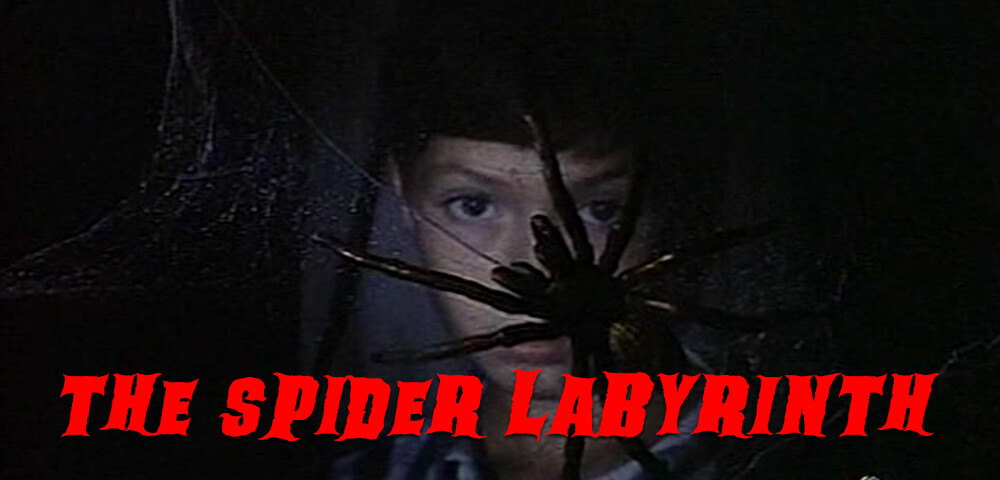 THE SPIDER LABYRINTH
dir. Gianfranco Giagni, 1988
82 mins. Italy.
In dubbed English.
FRIDAY, JANUARY 17 – MIDNIGHT
A young professor travels to Budapest to locate a lost colleague. Once there, he gets tangled up in a supernatural mystery.
The only film in this series to feature a single title. Information is dodgy on whether this one was actually made-for-TV or just ended up there, but the best looking version in existence is definitely ripped from TV. Though it feels like a cousin to Inferno or Suspiria, its also one of the only giallos to attempt Lovecraftian otherworldy-terror.
It's a slow burn at the start, but stick with it and this one delivers with an insane ending, and some impressively unnerving practical FX. Do yourself a favor and don't google it.
From Ripped From / Made For / Aired On Italian TV!!!
---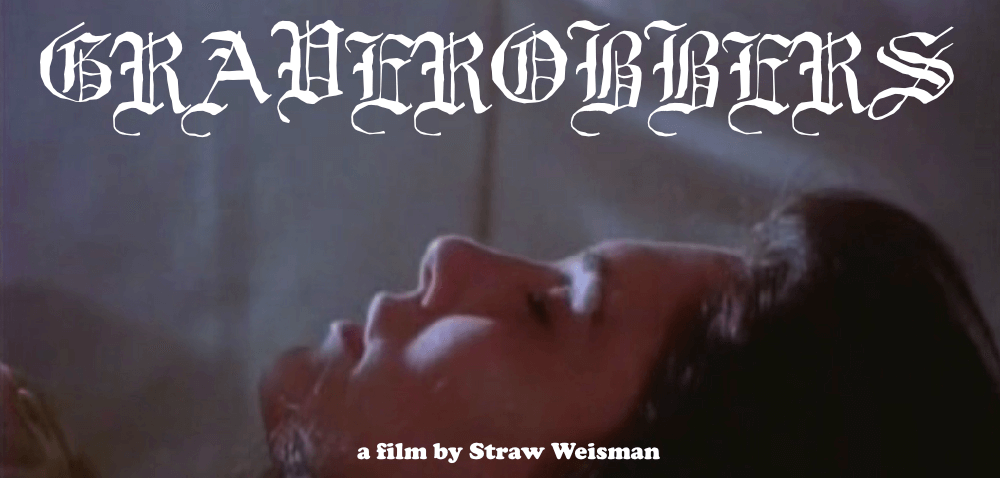 GRAVE ROBBERS
(aka DEAD MATE)
dir. Straw Weisman, 1988
90 mins. United States.
In English.
SATURDAY, JANUARY 18 – 10 PM
"Don't kiss me, I'm not dead…yet."
We've all been there, you're jolted awake from the reoccurring nightmare of having your still beating heart torn from your chest just before you head to your job working third shift at a diner where a man you've never met proposes marriage to you on the spot. Pretty standard fare. As it turns out this seemingly normal encounter would set off a chain of events for Nora Mae Edwards (Elizabeth Mannino in her only role) that she might never recover from. After accepting the proposal from John Henry Cox (David Gregory, a staple of 60's television in his last role) and despite the ring drawing blood, she takes her meager possessions and heads off with her new fiancé to the subtly named town of Newbury.
Upon arrival the blushing bride-to-be is met by a gaggle of townsfolk who help usher her into her new abode – the local funeral parlor. Henry (as Nora prefers to call him) is a third generation mortician and the parlor serves not only as a business but a home as well. After a quick ceremony and honeymoon Nora settles in and finds a closet filled with clothes that just happen to be her exact size. Consequently she also finds a peep hole that looks directly into an operating room which she has been told is "off limits." A series of bizarre encounters around town and new knowledge about her husband lead Nora to believe there may be more to these nightmares than once thought. What dark secrets are the town and its inhabitants hiding?
A titillating tagline and lurid box art during the video boom were essential and GRAVE ROBBERS (released as DEAD MATE in most markets) delivered on all fronts. Fans of similar genre fare like the recently screened NEKROMANTIK or Dan O'Bannon's classic DEAD & BURIED take note – beneath the tawdry exterior is a creamy nougat center – a love story for the recently lobotomized. With countless notches on his belt from a four decade career as writer, director, producer, editor, and more – Weisman has seen and done it all and on the landmark 31st anniversary of the film's release Spectacle is thrilled to host screenings of the beautiful restoration throughout the month of May with an appearance by the Brooklyn born director on the 10th.
Special thanks to the director, David Ginn/Films Around The World, and the fine folks at Vinegar Syndrome for making these shows possible.
---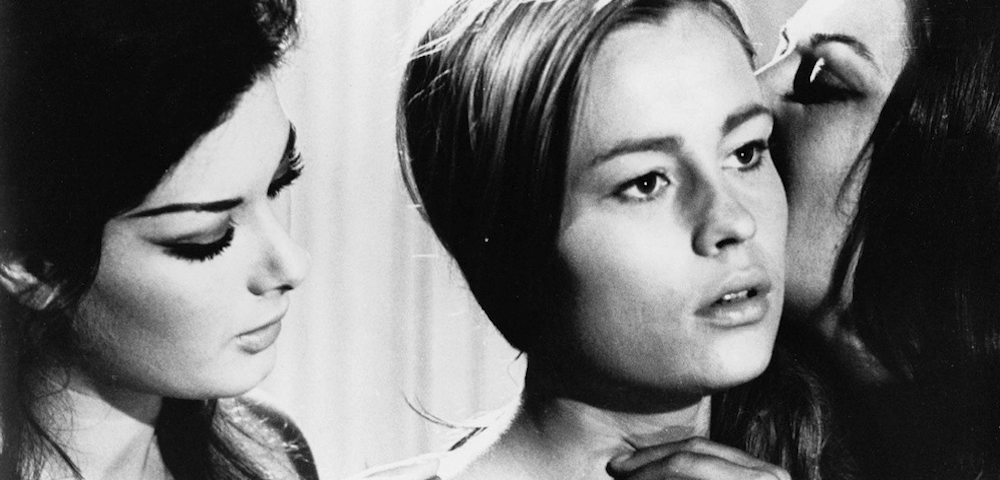 THE SEDUCERS
dir. Ottavia Alessi, 1969
99 mins. Italy.
In Italian with English subtitles.
SUNDAY, JANUARY 19 – 7:30 PM
A sex worker, a virgin pyromaniac, an opium-addicted, pan-sexual helicopter mom and a couple of good old fashioned swingers, all hanging out on a fancy boat, which happens to be well stocked with dynamite and sporting a state of the art closed-circuit camera system. What on earth could go wrong!? And more importantly, who ends up sleeping with who? The answers may, or may not, surprise you. Did I mention they stop on an island full of goats for awhile? This is one of those films that – by todays standards – should never have never been made, and yet it stands as an interesting and enlivening document, evidence of what filmmakers must have thought the general public wanted to see. To this day, it needs to be seen to be believed, if only for the scene of Edwidge Fenech in sailor's garb, hand feeding a small goat.
From Tredici Bacci Festival 2019.
---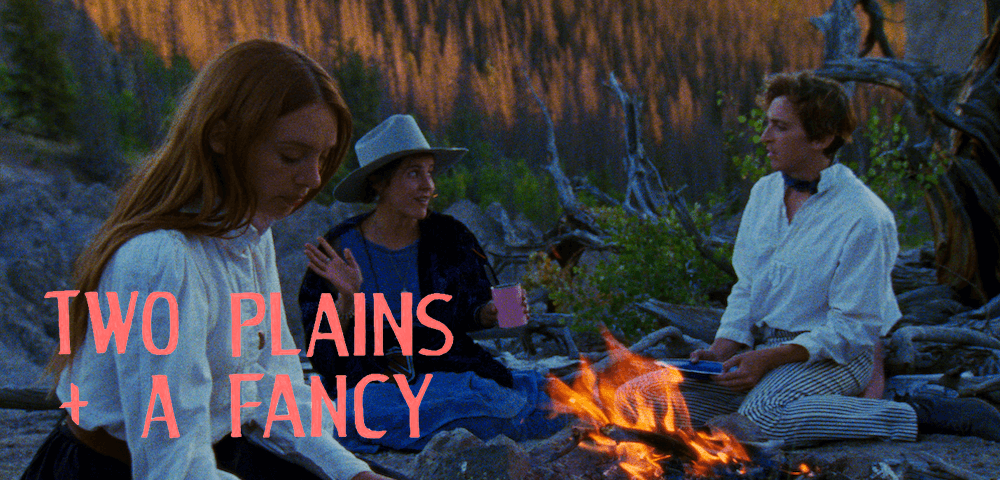 TWO PLAINS & A FANCY
dir. Lev Kalman & Whitney Horn, 2018
89 mins. United States.
In English.
TUESDAY, JANUARY 21 – 7:30 PM
Made with the assurance of a wide-canvas Western while embracing the braindead intellectualism that's fundamental to (and the target of) their prior works, TWO PLAINS AND A FANCY is Lev & Whitney's most ambitious film to date – a brain-melting "spa western" that's equal parts travelogue of turn-of-the-20th-century Colorado and meandering interrogation of Deep Time and the American mythos.
"The most imaginative and visionary recent addition to the [Western] genre." – Richard Brody, The New Yorker
"Imagine Alex Cox's anachronism-prone political oater WALKER B as a half-sickly, half-soothing cinematic soporific, or a karaoke cover of Jim Jarmusch's DEAD MAN that becomes, over time, its own beguiling composition… TWO PLAINS & A FANCY is a cosmic joke forged on a Kickstarter budget." – Keith Uhlich, The Hollywood Reporter
"Forgoing sepia-tint past-tense pastiche in favor of Super 16mm richer than any filter, the film embodies a past that hardly seems stable. The tone is its most anachronistic element—the sense of humor is an alchemy of laid-back hipster-hangout banter and what Kalman describes as the 'aggressive absurdism' of the David Wain school of meta-comedy." – Mark Asch, Film Comment
"No verbal or written description can do justice to TWO PLAINS & A FANCY'S best moments, which seamlessly render the absurd and sublime one and the same. One scene, which bears witness to a pair of ghosts descending upon an empty whorehouse, lumps cinema with mass hypnosis, playing the film's unabashedly low-budget artifice for metaphysical sex comedy, complete with the unforgettable image of wax candles, obviously puppeteered by hand, dry-humping each other on a webby windowsill." – Daryl Jade Williams, Slant
"[A] gorgeous, laugh-out-loud psychedelic Western." – Dana Reinoos, Screen Slate
---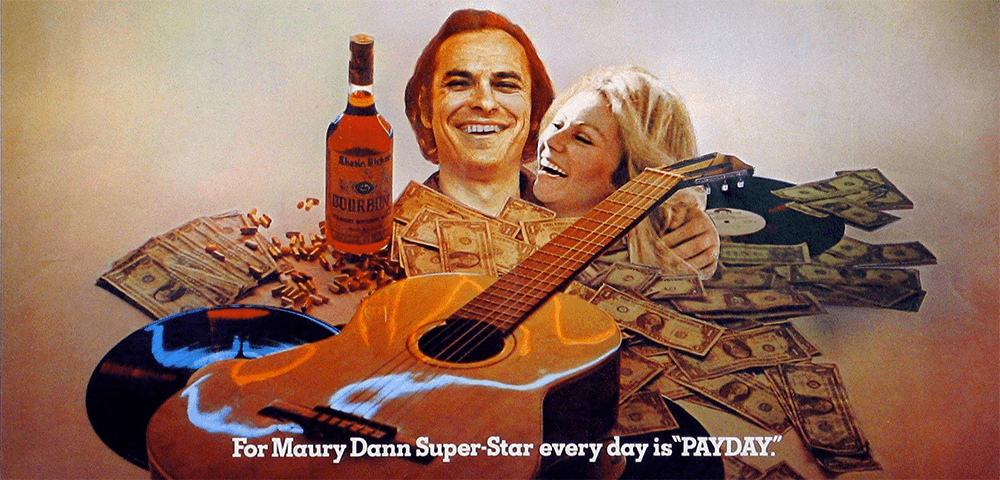 PAYDAY
dir. Daryl Duke, 1973
100 mins. United States.
In English.
THURSDAY, JANUARY 23 – 7:30 PM
ONLINE TICKETS           FACEBOOK EVENT
"If you can't smoke it, drink it, spend it, or love it… Forget it."
While it's not possible to honor the passing of every fallen hero of ours at 124 South 3rd Street, we're thrilled to salute the departed Elmore Rual "Rip Torn" Jr. (1931-2019) by shining a light on one of his absolute greatest performances, as Maury Dann – a hellraising honeydripper outrunning his past one 95-mile-per-hour at a time in the underrated 1973 drama PAYDAY, directed by Daryl Duke (who made the phenomenal THE SILENT PARTNER a few years later, with Elliot Gould and Donald Sutherland.)
Having achieved a measure of fame with a minor hit single, Dann's life is a string of saloon gigs and one-night stands, propelled by bourbon and propped up by pills; while he's making arguable headway in the music business, his problems keep piling up on the margins. His manager McGinty (Michael C. Gwyne) and girlfriend Mayleen (Ahna Capri), both long-suffering, bear witness to his bouts of rage and capriciousness, yet stay the course from one Alabama tussle to the next. Dann is certainly a character the performatively woke film critics of 2019 would call "unsympathetic", yet Torn's signature tortured charisma makes it make sense: in this decrepit economy of also-rans, hangers-on and the earnestly pure of heart, Maury is the most exciting thing anybody's got going on.
Not for the faint of stomach, PAYDAY spans 36 hours in the life of a man who can't stop hurting others (or himself), a classic story rendered in unforgettable Alabama texture. Produced by pioneering rock critic Ralph Gleason, with songs written by Shel Silverstein and an endlessly quotable screenplay by the great novelist Don Carpenter (Hard Rain Falling), PAYDAY never got a proper national release despite widespread critical acclaim; it's exactly the kind of offbeat 70s slice-of-life cinema that attracted the interest of restless, status-quo bucking artists like Rip Torn. "You only pass through life once… Might as well be in a Cadillac."
"PAYDAY holds you in fascination. The totality of Rip Torn's inspiring portrait is overwhelming." – Judith Crist, New York Magazine
"Brilliant. Impressive. Awesome. Extraordinary." – The New York Times
"PAYDAY is a great fucking movie." – Nick Tosches, Creem
Special thanks to the Saul Zaentz Company.
---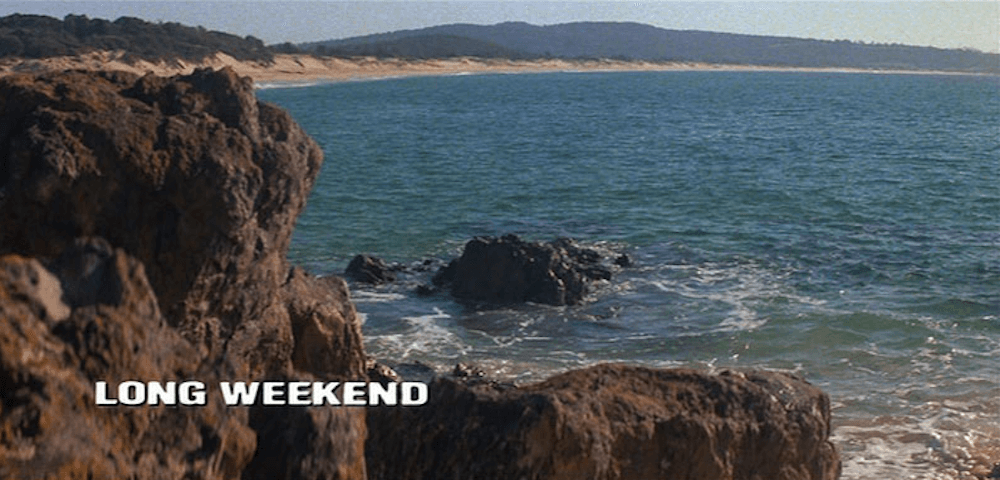 LONG WEEKEND
dir. Colin Eggleston, 1978
97 mins. Australia.
In English.
TWO SPECIAL BENEFIT SCREENINGS:
FRIDAY, JANUARY 24 – 10 PM
SATURDAY, JANUARY 25 – 5 PM
* * * * * * * * * * * * * * * * * * * * *
This year's fire season in Australia is the most catastrophic yet, and a grim harbinger of seasons to come. In solidarity with our cousins Down Under, and in conjunction with our annual best-of programming, Spectacle will donate all box office proceeds from Colin Eggleston's environmental thriller Long Weekend to WIRES, Australia's foremost wildlife rescue organization. Help us in the fight against climate change with every ticket sold – even a little amount can make a big difference.
* * * * * * * * * * * * * * * * * * * * *
"Their crime was against nature. Nature found them guilty."
Given the crushing heat waves and our full throttle race to planet-death, it seems as good a time as any to give LONG WEEKEND another look. Safe to say its aged entirely too well.
Peter and Marcia are going through a bit of a rough patch, so the natural solve is, of course, go camping. Marcia wanted to go away for the weekend with their good friends, but Peter is set on a long weekend of camping on a remote beach. Thinly buried resentments quickly bubble to the surface as they take out their frustrations on the natural world around them in increasingly egregious ways.
One of the best when nature attacks films ever made, it has some of the spirit of Daphne du Maurier's original short story of THE BIRDS, diving full on into the existential dread of man's ignorance and impotence in the face of nature's wrath.
THIS MONTH'S SCREENINGS OF LONG WEEKEND BENEFIT
---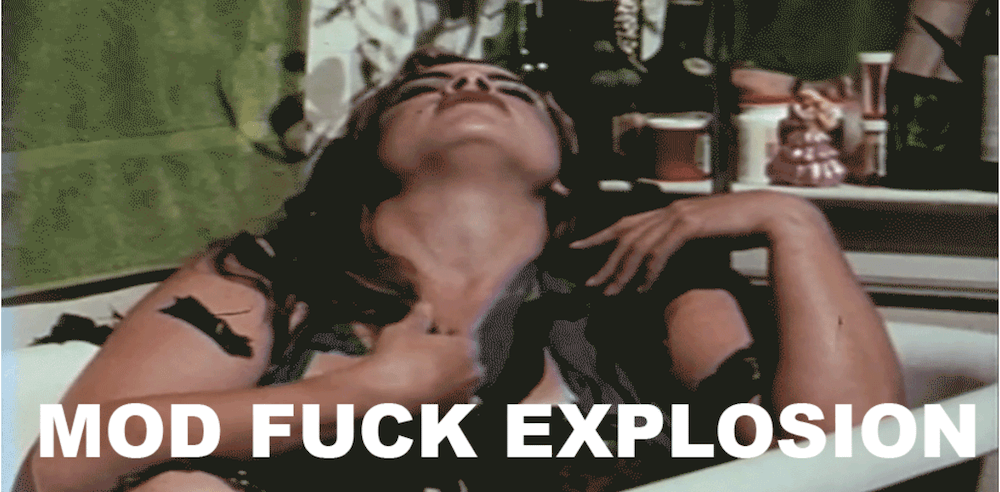 MOD FUCK EXPLOSION
dir. Jon Moritsugu, 1994
67 mins. United States.
In English.
SATURDAY, JANUARY 25 – 10 PM
The Nipponese bikers have leather jackets and London, a broken-family blonde, wants a leather jacket more than anything. Her sister Nasty has one, but she's a post-Quaalude comic artist and won't give it up. London's brother is a dumb wannabe mod, clinging to a style that is just nativism with thick-framed glasses. Top Mod Madball sums up their situation with a joke:
"Why did Hitler kill himself?"
"To get to the other side!"
All London has to do is party with the bikers and tell Kazumi that he has a great bod, but instead she's in love with death-obsessed M-16. Cleopatra, the supernatural succubus and queen of feces, tries to give London some T-R-U-T-H but she won't hear it! Everything is leading in a fucked-up, not-knowing-how-to-fuck direction not to mention the ultimate showdown between the pale mods and a powerful biker gang.
From Scum in the Sun: Jon Moritsugu.
---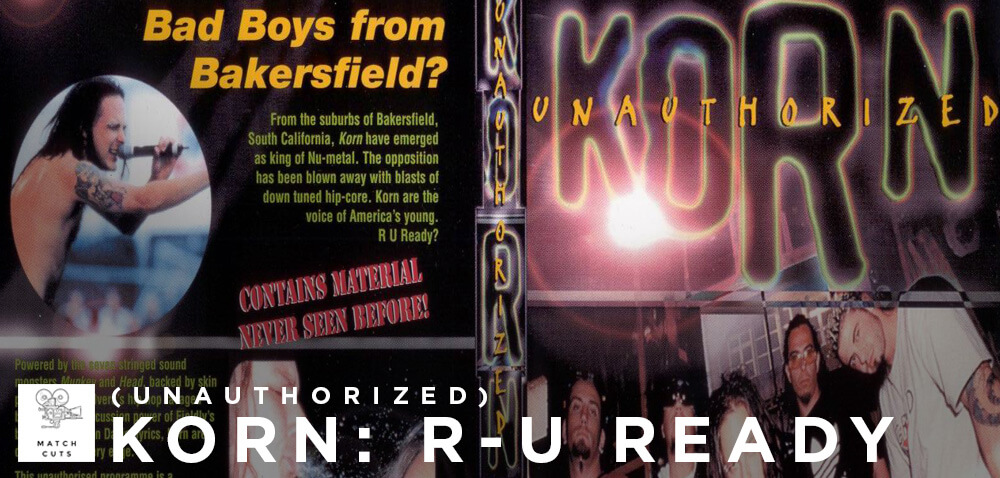 KORN: R-U READY (UNAUTHORIZED)
dir. Creative Media Productions, 2000.
48 min. United States.
In English.
MONDAY, JANUARY 27 – 10 PM
"From the suburban bleakness of Bakersfield, South California, KoRn have emerged as kings of Nu-metal. The opposition has been blown away with anger and angst-ridden blasts of down turned hip-core. KoRn are the voice of America's angry young. The American dream has come of age, but it's turned belly up and now lies bloated on a stagnant pool of lost ideals in this grisly nightmare. KoRn have given the finger to those who said rock and roll was dead. R U Ready?
Powered by the seven stringed sound monsters Munky and Head, and backed by skin pounder David Silvera's hip hop ravaged beats, KoRn are driven to the rock's very edge. The percussion power of Fieldy's bass and Jonathan Davis' twisted lyrics probe life's scar tissue and put a finger in the wound.
This uncensored, unauthorized program is a slammin' six pak of a biography which tells the KoRn story like it is. They have many imitators, but still they are Kings!" – description from back of VHS
"Korn: R-U Ready contains exclusive footage as well as original music by Jshaw and Scat." – Rxtten Txmatxes
Various reviews from Amazxn.cxm –
"I am a HUGE KoRn fan, so you can only imagine how POed I was when I saw this. The video doesn't even have the band, except for one part, which is 1/2 a mile away from the band. Plus, the host tries to be tough and cool by cursing, but he ends looking like a total jack-ass. I would only recommend this to the most die-hard KoRn fan who wants everything, and I mean EVERYTHING, anyone else should just leave this DVD on the shelves and boycott it." – Pete
"This unauthorized dvd has NO band footage, NO interviews with the band and NOT ONE video. It was all interviews with fans and clips of people outside shows. I found it to be choppy, repititive and pieced together like a jigsaw puzzle. It is as if someone had clips of korn and put it together themselves." – Daniel J. Hagerman
"Honestly guys, all this DVD is, is some punk trying to swear as much as he can cuz he's trying to be cool, as soon as the DVD starts the guy is standing there screaming 'ARE YOU READY? I SAID ARE YOU READY?'" – Matt
"I tell you, this video is a disgrace to the koRn name." – wc
This originally screened as part of MATCH CUTS x SPECTACLE. MATCH CUTS is a weekly podcast centered on video, film and the moving image. Match Cuts Presents is dedicated to presenting de-colonialized cinema, LGBTQI films, Marxist diatribes, video art, dance films, sex films, and activist documentaries with a rotating cast of presenters from all spectrums of the performing and plastic arts and surrounding humanities.
---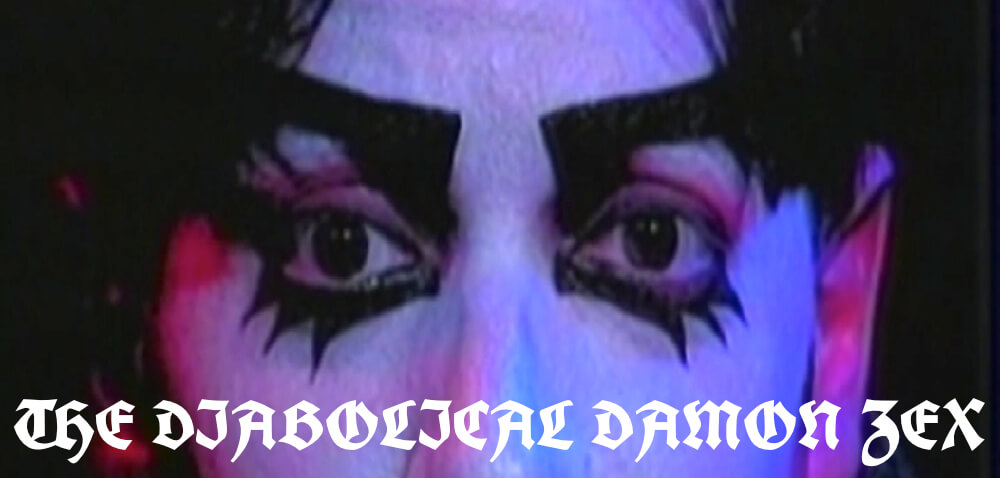 THE DIABOLICAL DAMON ZEX / CHECKMATE
dir. Damon Zex, 1992-2004
84 mins. Ohio.
In English.
FRIDAY, JANUARY 31 – 10 PM
"Damon Zex wears his badge of Artistic Elitism as a warning to the bourgeoisie… a kindred spirit to innovators such as Georges Melies, Kenneth Anger and Ernie Kovacs." – Alfred Eaker, 366weirdmovies
Although he was making films as early as 1984 and even had a few appearances on Toronto's Much Music, Damon Zex found his home as the Patron Saint of Public Access in the sleepy little hamlet of Columbus, Ohio in 1992. Zex's show aptly titled "Zextalk" crashed like a bolt of lightning amidst shows like "Bee B The Clown" and it wasn't long until folks took notice. Assaulted by the likes of City Council and CNN alike, Zex weaved and dodged through the wagging fingers defending his ability to bring surrealism to the masses eventually landing spots on Geraldo, Jerry Springer, and more.
Zex's love for silent film and German expressionism pours onto the screen while episodes featured himself and a few guests participating in things the suburbs simply couldn't stomach. If you happened to land on Zextalk while channel surfing (or made it a point to leave a function to catch the show like some folks) it was possible to see a vampire eating used tampons, a chessboard made of drugs, a televangelist who claims God loves to watch you fuck, and more. In fact if you ask just about anyone who lived in Columbus at the time it's safe to say they have at least one Damon Zex story. When the channel finally closed in 2004 Zex was thankfully able to get out with his collection of U-Matic tapes of his episodes.
A long time coming, this program features a sort of "Best Of" complied by Damon Zex and Greg Smalley from the original tapes and is paired with CHECKMATE.
FUCK FOR DRUGS.
Special thanks to Damon Zex and Greg Smalley.