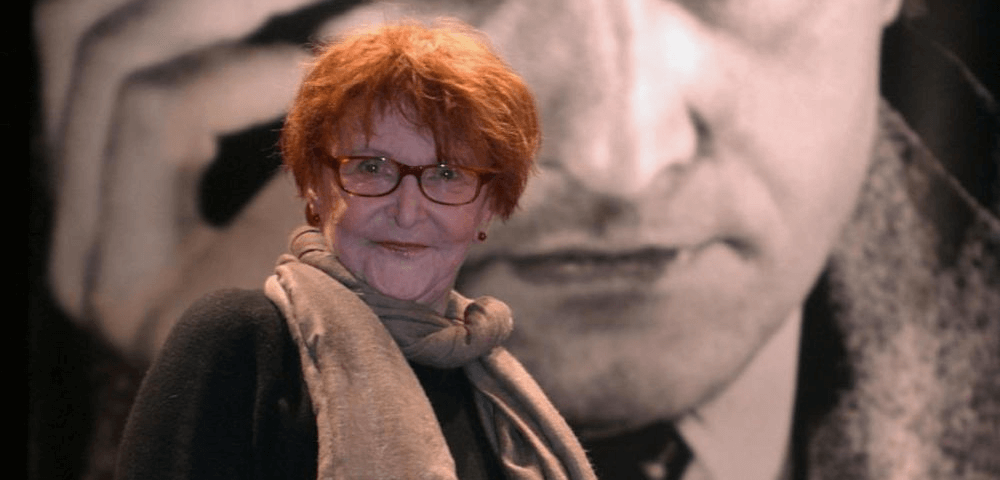 Michèle Rosier (1930-2017) was a pioneering fashion designer (she created the vinyl-intensive V de V sportswear label), a journalist who worked as editor of the women's lifestyle magazine Le Noveau Femina, and an avowed leftist. She also had a 40+ year career behind the camera, directing several documentaries for French television as well as a handful of theatrical features, most famously the George Sand biopic GEORGE QUI?, starring Anne Wiazemsky. Rosier's cumulative body of work is staggering, and the movies bely an utterly idiosyncratic filmmaking sensibility: wryly funny, curious about people, jazz-suffused (with scores by Mal Waldron, Keith Jarrett and Aldo Romano) and forever interrogating the limits of liberation in post-1968 France. While she's a known quantity in France, Rosier has never before been given a proper retrospective in the United States; we're honored to show these works in a two-part series spread over November and December, with her signature work MON CŒUR EST ROUGE (MY HEART IS RED) screening in a brand new digitization with fresh subtitles translated and timed by Spectacle volunteers.
This series is part of Brooklyn Falls for France, a cultural season organized by the Cultural Services of the French Embassy and FACE Foundation in partnership with Brooklyn venues. Special thanks to Go Films, Hervé Boulliane, Bernard Payen (Cinematheque Francaise), Nathanaël Arnould (Institut National de l'Audiovisuel) and Amélie Garin-Davet.
---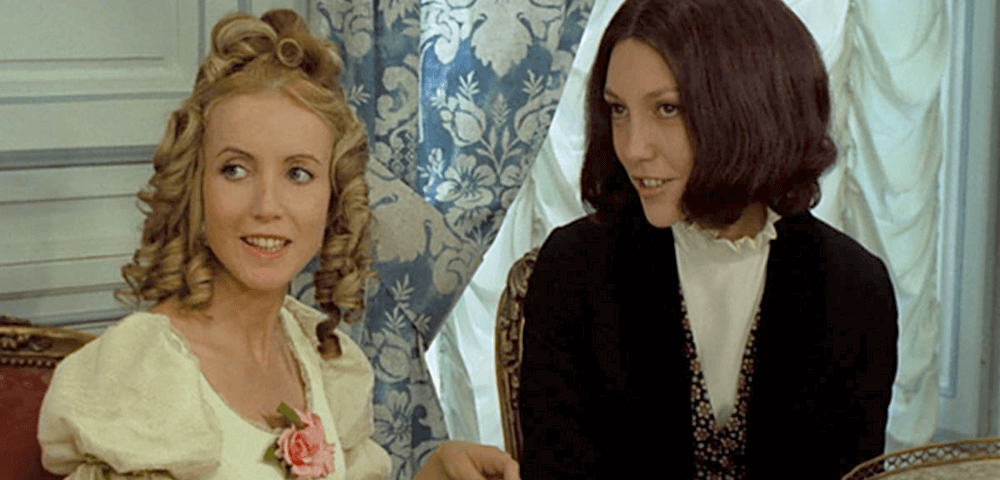 GEORGE QUI?
(GEORGE WHO?)
dir. Michèle Rosier, 1973
106 mins. France.
In French with English subtitles.
FRIDAY, NOVEMBER 1 – 10 PM
MONDAY, NOVEMBER 4 – 7:30 PM
SUNDAY, NOVEMBER 24 – 7:30 PM
FRIDAY, DECEMBER 13 – 7:30 PM with introduction from Hervé Boulliane, longtime friend of Michèle Rosier
MONDAY, DECEMBER 23 – 10 PM
ONLINE TICKETS
FACEBOOK EVENT
Rosier's extraordinary feature debut is a buried gem of post-New Wave French filmmaking, starring the inimitable Anne Wiazemsky as the scandalizing writer George Sand (1804-1874). Born into nobility as Aurore Dupin, Sand was the most prolific female author of the 19th century, notorious for smoking cigars and flouting laws banning women from dressing as men. While her life is storied (she was close friends with Balzac, Delacroix and Flaubert, as well as one of Frederic Chopin's lovers; he described her gaze as "like a fiery flood" in his journal), Rosier's approach mischievously and anachronistically engages the limitations of the staid and stale drawing-room biopic. GEORGE QUI? juxtaposes current-day discussions about Sand's proto-feminism (as well as her militant opposition to the Paris Communards) with the very real movement for gender equality raging outside the cinemas. Beyond Wiazemsky's coy leading turn, the film features delectable discussions about sex, love and literature, with a supporting turn from Bulle Ogier as stage actress Marie Dorval, and Gilles Deleuze in a bizarre cameo as pioneering Catholic philosopher Hugues-Félicité Robert de Lamennais – Rosier's idea.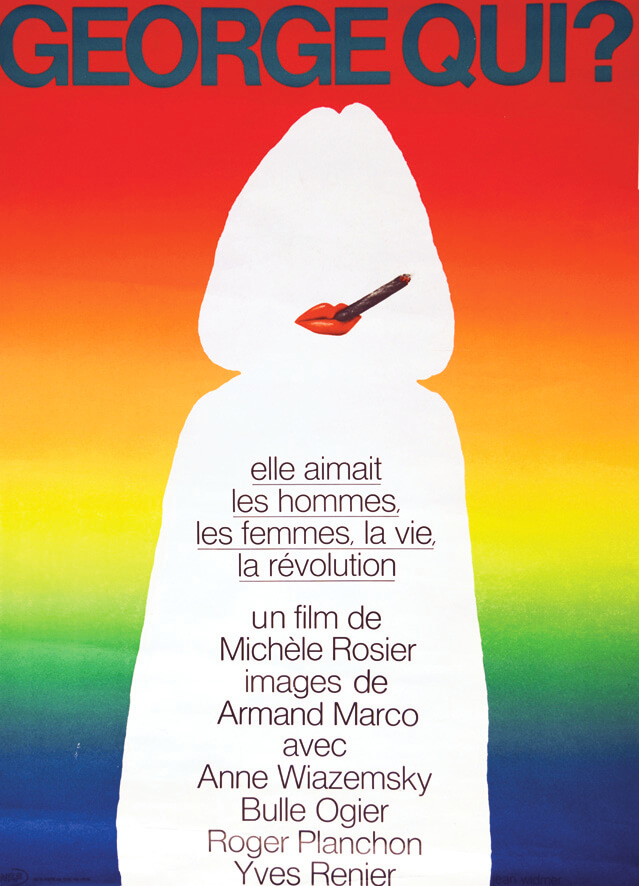 ---
MON CŒUR EST ROUGE
(MY HEART IS RED)
dir. Michèle Rosier, 1976
110 mins. France.
In French with English subtitles.
SATURDAY, NOVEMBER 23 – 5PM
SUNDAY, NOVEMBER 24 – 5PM
TUESDAY, NOVEMBER 26 – 7:30 PM
THURSDAY, DECEMBER 5 – 7:30 PM with introduction from Hervé Boulliane, longtime friend of Michèle Rosier
WEDNESDAY, DECEMBER 18 – 10 PM
MON CŒUR EST ROUGE stars Françoise Lebrun as Clara, a market research analyst hired by a big cosmetics company to interview women from different walks of life about their makeup-purchasing habits. (Rosier's original treatment for the film put it like this: "What began as research for better ways to lie to women becomes a quest for truths only women can reveal.") The process sees her probing questions of femininity in a Paris that's modernizing at a rapid rate; while Clara strikes up a spur-of-the-moment romance along the way, much of the film concerns people's embrace of (and resistance to) the new freedoms of the Sixties and Seventies. MON CŒUR EST ROUGE is a bruisingly funny cross-examination of second wave feminism and its discontents – ending in an extraordinary finale at a "Women's Fair", with a murderer's row of Rosier's collaborators playing luminaries such as Freud, Sartre, Aristotle, Marx and Shakespeare in drag – provoking dreams of an alternative history away from masculine supremacy.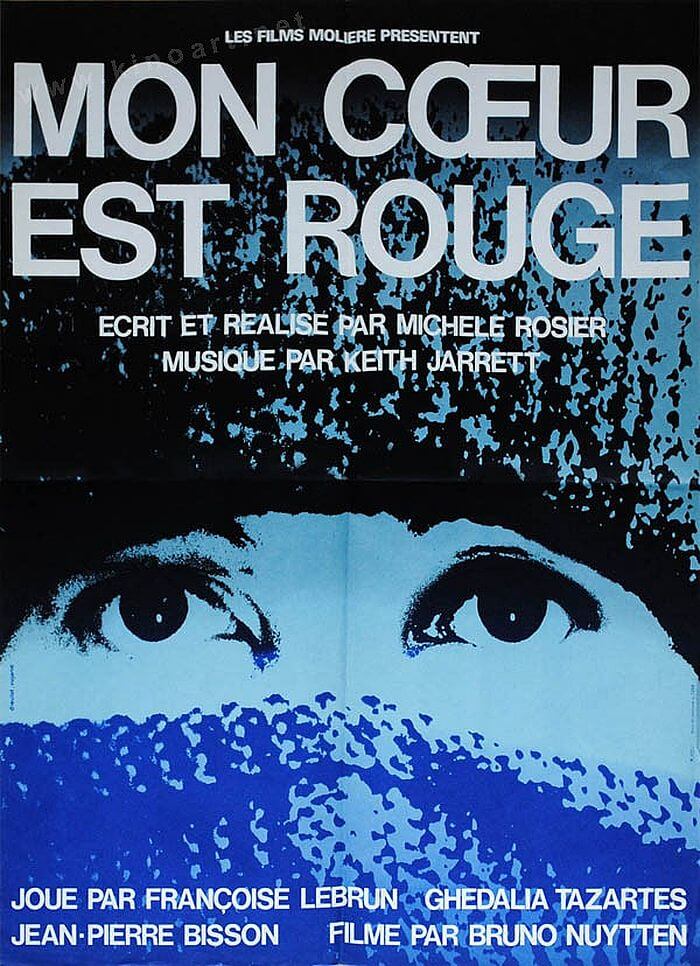 ---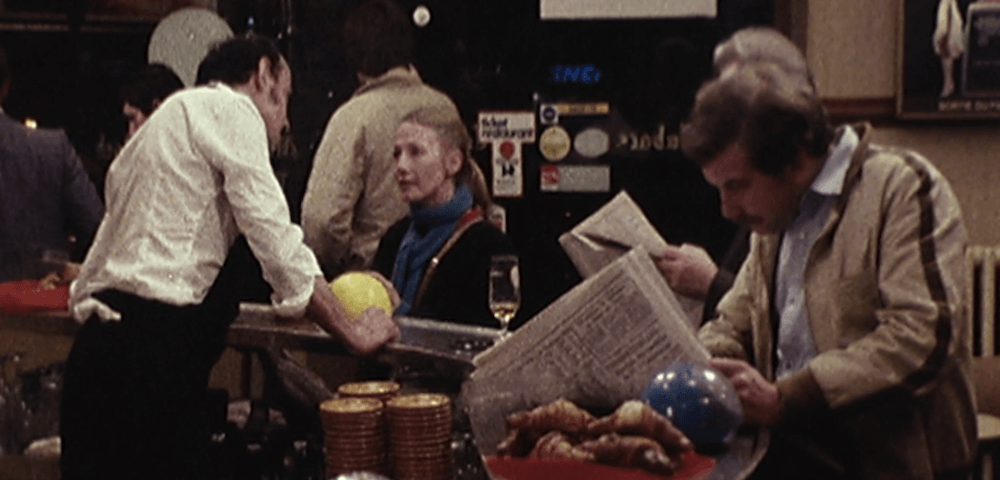 UN CAFE, UN!
(ONE COFFEE, ONE)
dirs. Michele Rosier & Jacques Kebadian, 1982
40 mins. France.
In French with English subtitles.
screening with
LA FEMME, L'HOMME
(THE WOMAN, THE MAN)
dir, Michele Rosier, 1975.
54 mins. France.
In French with English subtitles.
FRIDAY, DECEMBER 13 – 10 PM
THURSDAY, DECEMBER 19 – 10 PM
SATURDAY, DECEMBER 21 – 5 PM
These two short documentaries (both made for French television) demonstrate Rosier's abiding interest in the lives and careers of ordinary people, her keen eye for human foibles and her undergirding focus on gender inequality. Part of the series grands jours et jours ordinaires (big days and ordinary days), UN CAFE UN details a small coffee shop and bistro in Paris over the course of one long working day, carefully registering small moments (like one businessman's very long gulp of his first beer, or a bored child soliciting the attention of the various old ladies who flock to the espresso counter on the regular.) With a sly nose-thumbing attitude for the tired rigors of documentary sociology, LA FEMME, L'HOMME sees the filmmaker asking women from a variety of personal backgrounds for their opinions on the future of femininity – anticipating the interviews with working-class women that formed the backbone of her second theatrical feature MON CŒUR EST ROUGE.
---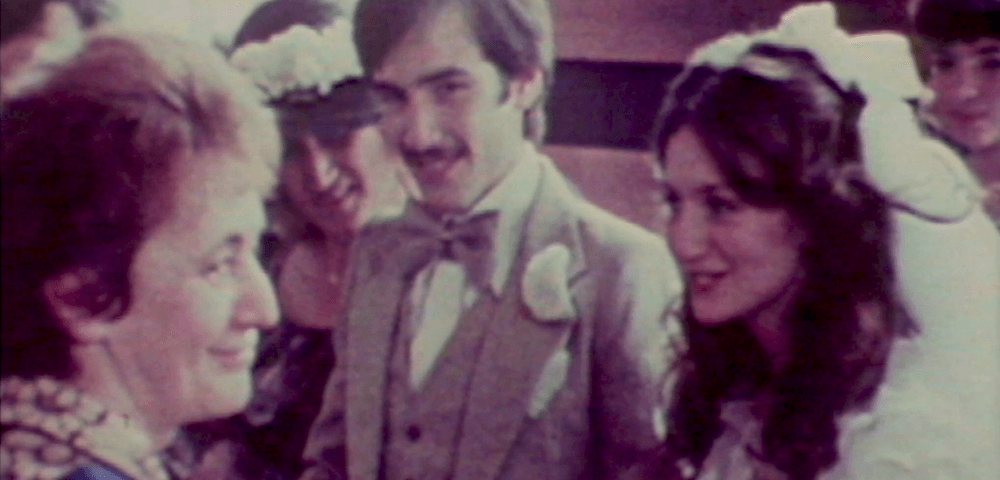 MOUSE, YOU ARE HAPPY TODAY
(SOURIS, T'ES HEUREUX CE JOUR-LA)
dir. Michele Rosier, 1978
76 mins. France.
In French with English subtitles.
SATURDAY, DECEMBER 14 – 5 PM
SATURDAY, DECEMBER 21 – 3PM
SATURDAY, DECEMBER 22 – 5 PM
screening with
SORAYA OF AUBERVILLIERS
(SORAYA A AUBERVILLIERS)
dir. Michele Rosier, 2004
50 mins. France.
In French with English subtitles.
In 1978, Michèle Rosier filmed the marriage of Soraya and Pascal Alvarez in the working-class suburb of Aubervilliers – resulting in a humanist, warmly funny documentary surveying the the entire community and pageantry of the wedding. Thirty-six years later in SORAYA OF AUBERVILLIERS, she wanted to see how their marriage – and the city – had evolved.
---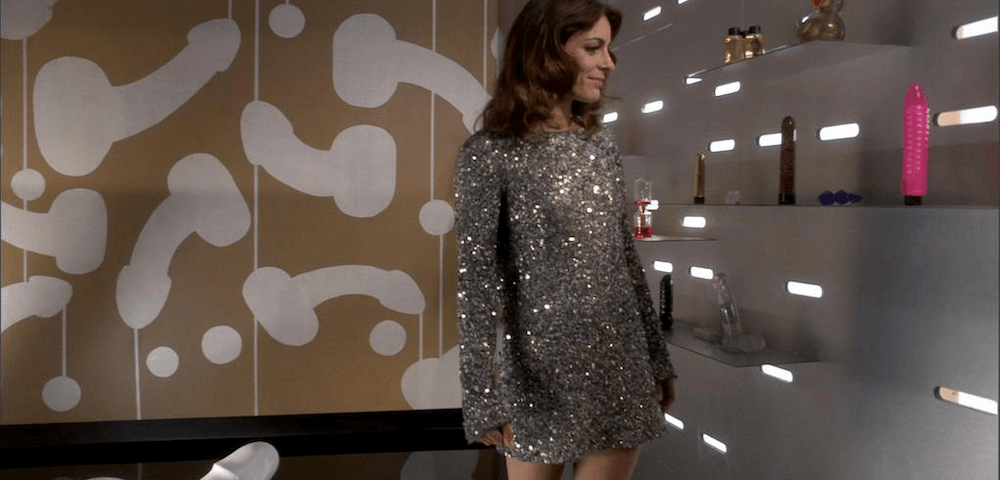 AH! LA LIBIDO
dir. Michele Rosier, 2007
83 mins. France.
In French with English subtitles.
TUESDAY, DECEMBER 3 – 10 PM
FRIDAY, DECEMBER 6 – 10 PM
SATURDAY, DECEMBER 14 – 3 PM
Whether by intent or coincidence, Rosier's final feature seems a French riff on Sex and the City, about a quartet of young professional women (journalists working for the newspaper Liberation) as they endure the ecstasies and tribulations of singledom (or not). The film culminates in a bizarre twist ending – after the group has hired a sex worker to challenge some of their more staid mores – whereby one of them realizes she may be happier in a bad relationship with a middle-aged slimeball.
EMBRASSE-MOI
(HUG ME)
dir. Michèle Rosier, 1987
93 mins. France.
In French with English subtitles.
SUNDAY, NOVEMBER 3 – 7:30 PM
THURSDAY, NOVEMBER 14 – 7:30 PM
SATURDAY, NOVEMBER 23 – 10 PM
The first film shot by legendary cinematographer Darius Khondji (CITY OF LOST CHILDREN, SE7EN) and anchored by a heartbreaking performance by Sophie Rochut, EMBRASSE-MOI is a slice-of-life drama about Louise, an 12-year-old girl left to her own devices over the summer following her parents' divorce. Her mother (Dominique Valadie) is a renowned concert pianist, anxious to begin a second life free of entanglements. Her father (Patrick Chesnais) is a workaholic industrialist, distracted to the point of denial about the collapse of his marriage. Rosier's command of her cast is impossible to deny, as is the brave unsentimentality of EMBRASSE-MOI's approach: Louise clocks her mother's newer, younger lover in one brazen panning shot across his naked body. While Rosier denied any autobiographical interpretations of EMBRASSE-MOI, it's hard not to read at least a kinship between Louie's solitude and the filmmaker's own relationship with her famous mother Hélène Gordon-Lazareff (founder of Elle) and stepfather Pierre Lazareff, who adopted Michèle as his own.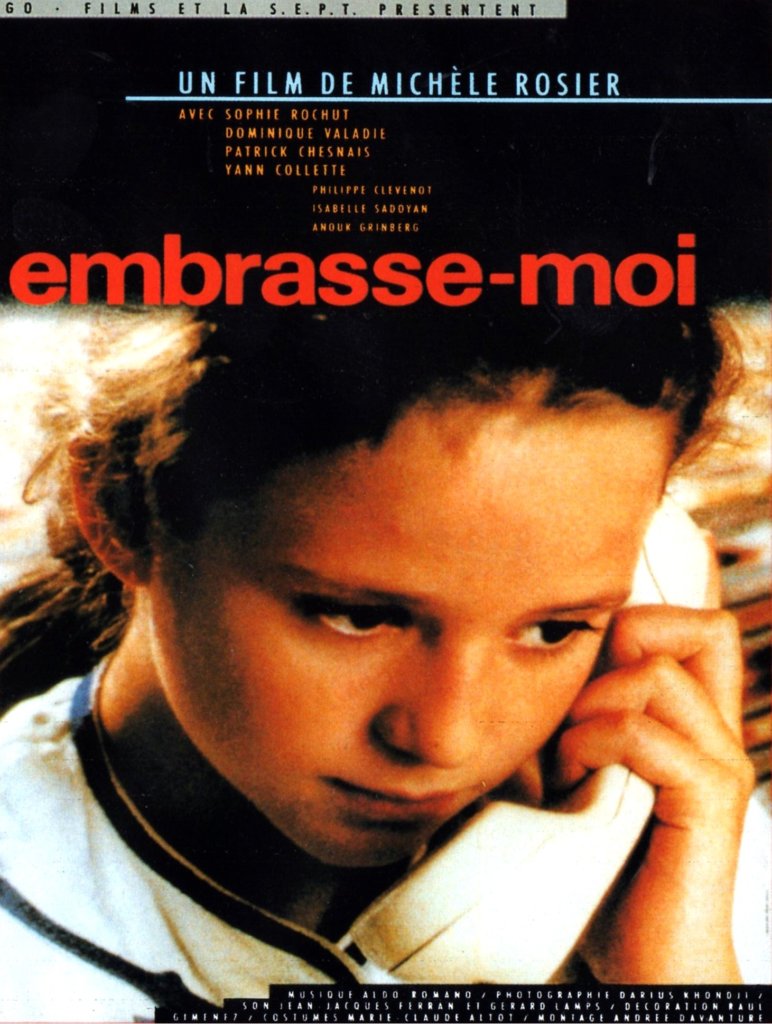 ---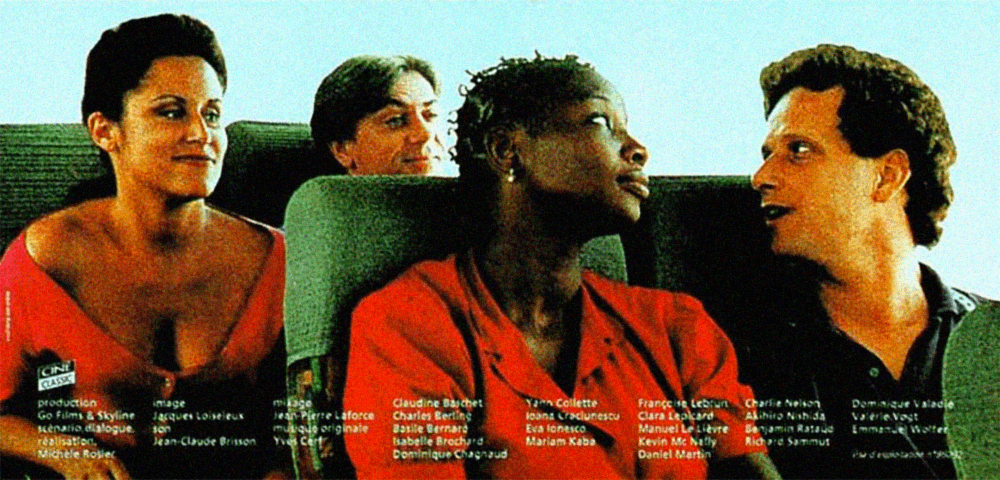 PULLMAN PARADIS
dir. Michèle Rosier, 1995
99 mins. France.
In French with English subtitles.
WEDNESDAY, NOVEMBER 11 – 10PM
SATURDAY, NOVEMBER 23 – 7:30 PM
A cross-section of tourists, Parisians and daytrippers board a Pullman bus on a 48-hour journey to Normandy; along the way they all become friends (or enemies) and fall prey to a mass burglary. A multi-character dramedy in the vein of Robert Altman, PULLMAN PARADIS again affords Rosier an opportunity to expose the contradictions (and the comedy) of postwar French society, without casting her participants into facile molds of good and evil. The result is a warmly compassionate, drolly hilarious depiction of multiple anxieties (class, race, etc) crisscrossing at once – and a revealing ensemble portrait.
"Traveling is not just going places, but meeting people, remarks a character in Michèle Rosier's refreshing human comedy. The actors (who hail from the stage) make up a troupe that revels in repartee — it may not be Musset, but Rosier, who made a movie on George Sand, has a sense for sharp dialogue and the subtle pacts that spring up between strangers. So a kind of spell is cast on these mere mortals, shaken from their moorings, who quit their banality and take off from the big bus into another space, outward bound." – Janet Dupont, The New York Times