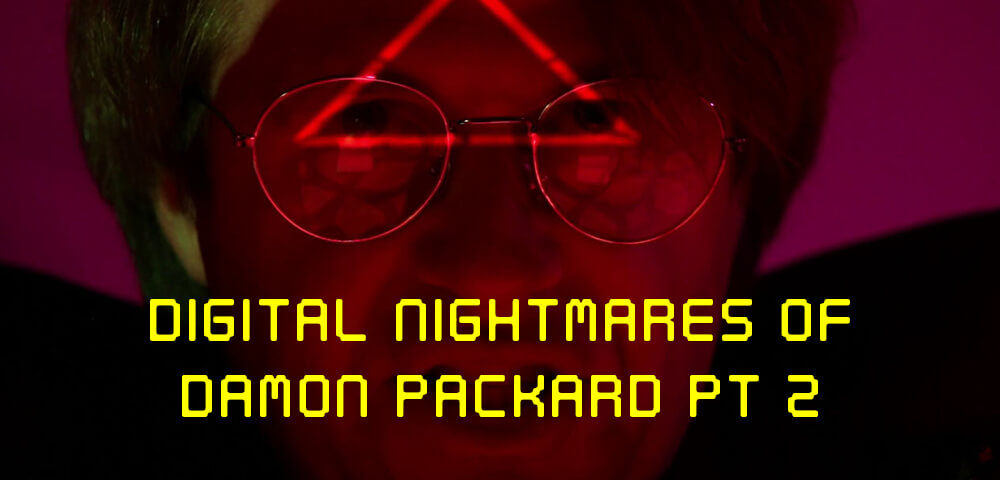 Continuing last month's stellar run of Packard madness, we are pleased to bring you the ~NEW YORK PREMIERE~ of FATAL PULSE aka NIGHT PULSE aka UNTITLED YUPPIE FEAR THRILLER, along with a few choice older offerings.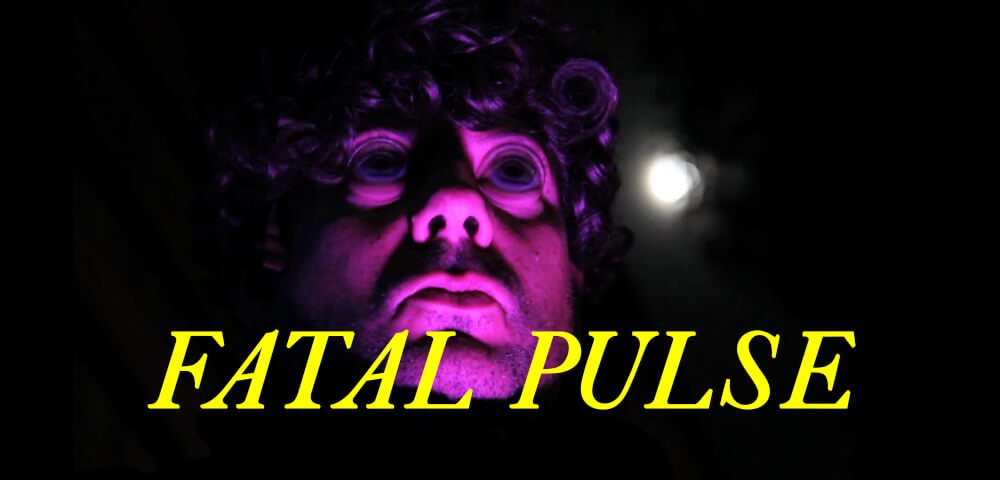 FATAL PULSE
(aka NIGHT PULSE)
(aka UNTITLED YUPPIE FEAR THRILLER)
dir. Damon Packard, 2018
114 mins. United States.
SATURDAY, NOVEMBER 2 – 5 PM – Q&A via Skype with Damon Packard! (This event is $10.)
TUESDAY, NOVEMBER 5 – 7:30 PM – Q&A via Skype with Damon Packard! (This event is $10.)
SATURDAY, NOVEMBER 16 – 10 PM
A powerful corporate mogul advisor for President Bush is trapped in his own home by a deranged deadbeat roommate named Tobo, the brother of his wife, who is plotting to kill him and everyone else in the movie. Meanwhile, everyone else is plotting to kill everyone else.
A psychotic stew of late 80's / early 90's pop culture chaos, Packard's four year in the making magnum opus defies easy description, imagining an alternate early 90's hellscape where reality caves in on itself and time breaks down.
One of those rare movies that truly has to be experienced to be believed. Starring Major Entertainer, and featuring cameos* by Janet Jackson, Sade, Bono, Dick Cheney, William Friedkin, and many more!
---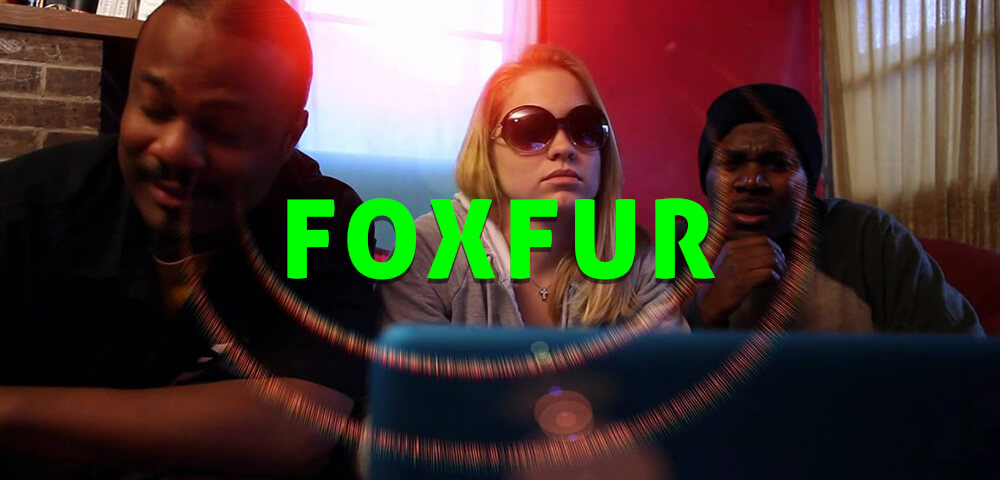 FOXFUR
Dir. Damon Packard, 2012 / 1999
60 min / 7 min (67 min total), USA
SUNDAY, NOVEMBER 3 – 5 PM
SATURDAY, NOVEMBER 16 – 3 PM
MONDAY, NOVEMBER 18 – 10 PM
A mentally unbalanced, oversensitive young girl obsessed with Billy Meier, the Pleiadians, crystals, dolphins, Richard C. Hoagland, David Icke and all manner of new age-isms rarely leaves her room due to her ability to see "the dead zone," a living sentient energy which is the materialization of a time not meant to exist. When she is finally evicted after a shocking visit to the Bodhi Tree Bookstore (where David Icke is found working at the register after his reported disappearance) she wildly murders her landlady, ends up homeless and transforms into a female Robin Hood after donning a new set of donated wardrobe. She finds herself in Malibu Creek State Park in the year 1982 after a violent bus crash with Richard Hoagland and embarks on adventures beyond description.
Packard's truncated sci-fi epic still packs more of a wallop on a per-minute-basis than any independent sci-fi feature you will ever see, diving headfirst into conspiracy theories, alternate dimensions, UFOs, chemtrails, new-age philosophy, and the occult – plus guest appearances by David Icke and Bob Ellis! It's a fascinating, hilarious trip you won't soon forget.
SCREENING WITH:
The Early 70's Horror Trailer (1999)
Another fake-trailer for the ages – this one shorter and constrained to the early 70's as the title suggests. Packard employs his encyclopedic knowledge of all things pop-culture-and-horror into another gleeful celebration of the movies, particularly schlocky horror movies.
---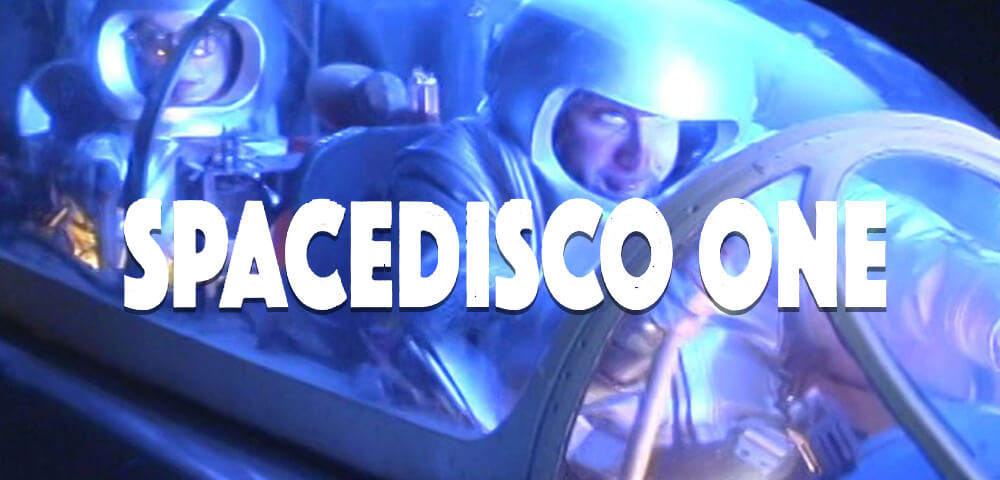 SPACEDISCO ONE
Dir. Damon Packard, 2007 / 2009
45 min. United States.
FRIDAY, NOVEMBER 15 – 7:30 PM
TUESDAY, NOVEMBER 19 – 10 PM
WEDNESDAY, NOVEMBER 27 – 10 PM
A loose sequel to both LOGAN'S RUN and 1984, the official synopsis goes something like 'Winston Smith runs into the daughters of Logan 5 and Francis 7', but more accurately it plays like a long-trailer and making-of, in the best way possible.
Set in a roller-disco rink inside a space station, SPACEDISCO ONE blurs the line between documentary and fiction, satire and farce, the film ricocheting between fragments of scenes, dumping loads of plot between rants about chemtrails and how hard it is to make a movie with no resources from someone who looks to be a parody of Packard himself.
A love letter to sci-fi, movies and making movies.
SCREENING WITH: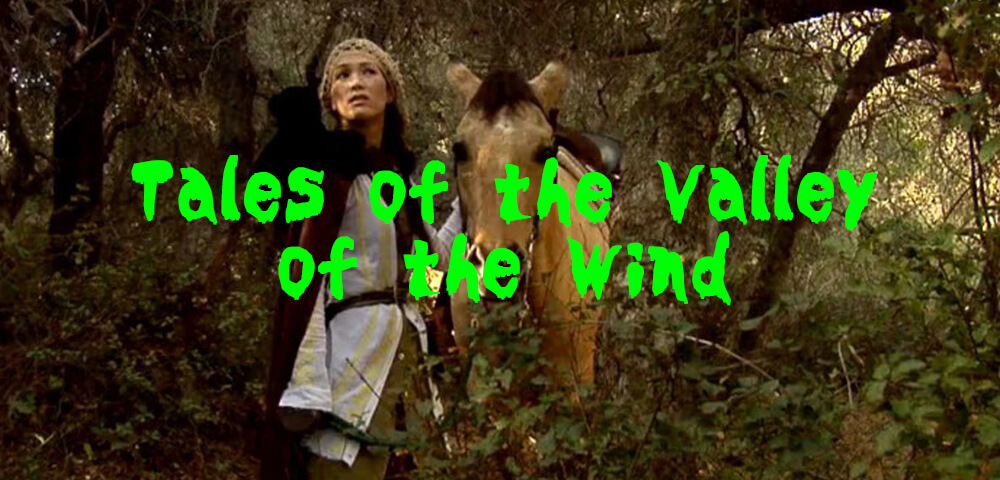 TALES OF THE VALLEY OF THE WIND (2009)
A live-action tribute to Miyazaki made with little to no money, but per usual, what it lacks in budget it more than makes up for in charm and ingenuity. Packard avoids white washing and leans into the no-budget aesthetic, using actual stuffed animals as stand ins for Miyazaki's creatures.
More a collection of scenes from Nausicaa than a cohesive narrative, fans of Miyazaki, Packard, either, or neither will find something to enjoy here.