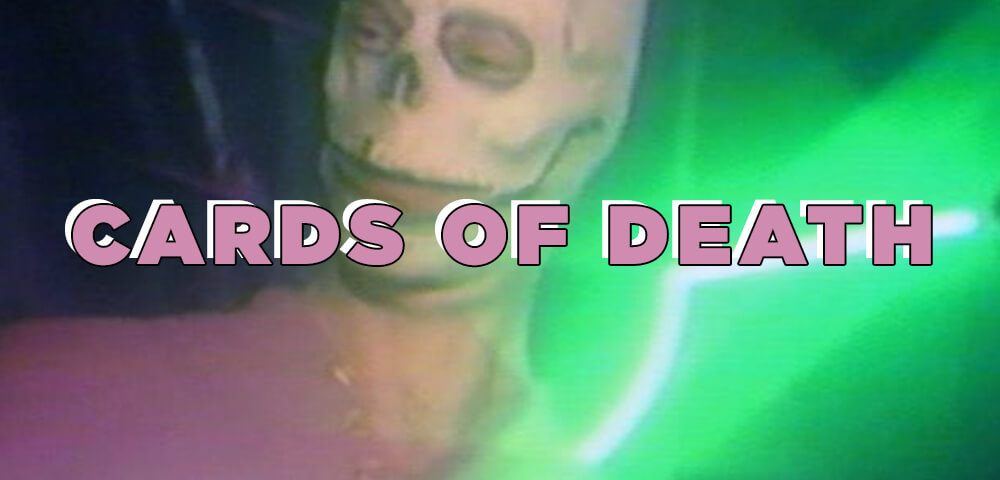 CARDS OF DEATH
Dir. Will MacMilan, 1986
94 mins. United States.
SATURDAY, NOVEMBER 2 – MIDNIGHT
SATURDAY, NOVEMBER 23 – MIDNIGHT
FRIDAY, NOVEMBER 20 MIDNIGHT
A sort of cop-thriller-turned-horror film, CARDS OF DEATH follows a cop and two brothers as they try to track down the leaders of a murderous underground card game, in which masked players are forced to kill the loser or be killed themselves. When a cop on the case disappears, things get personal.
Shot on VHS, this accidental gialli ping pongs between the demented villains who run the card game (in what appears to be an empty warehouse with plastic bags + neon lights stuck to the walls) and the oafish cops trying to catch a lead. A truly out-there sleazy midnight gem.
---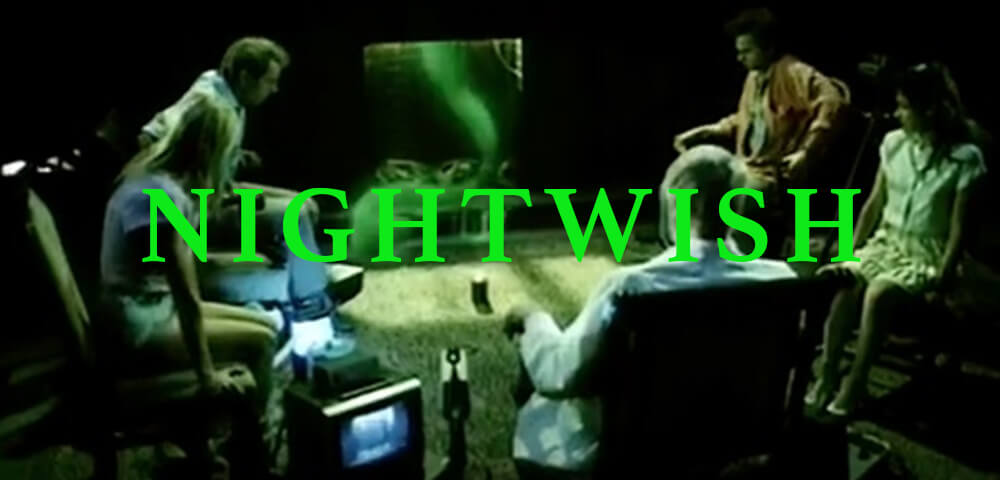 NIGHTWISH
Dir. Bruce R. Cook, 1989
FRIDAY, NOVEMBER 1 – MIDNIGHT
SATURDAY, NOVEMBER 9 – MIDNIGHT
SATURDAY, NOVEMBER 16 – MIDNIGHT
A team of grad students studying lucid dream states in an attempt to die inside a dream without waking up (whoaaaa). As a final project, the lead research scientist drags the co-eds to a haunted house built on top of a former mine whose 'magnetic waves' will make their experiments easier to conduct (naturally), but the movie quickly unravels into a batshit maze of twists and turns.
Frequently referred to as a FLATLINERS ripoff despite coming out a few years prior, NIGHTWISH manages to be both dumber and more fun to watch than Schumacher's (glorious) trainwreck.
Seances, mad scientists, zombies, aliens, booms-in-frame, glowing snakes – this movie has literally everything you could want in a genre flick and more.
Screening a brand new blu-ray remaster, courtesy of Unearthed Films.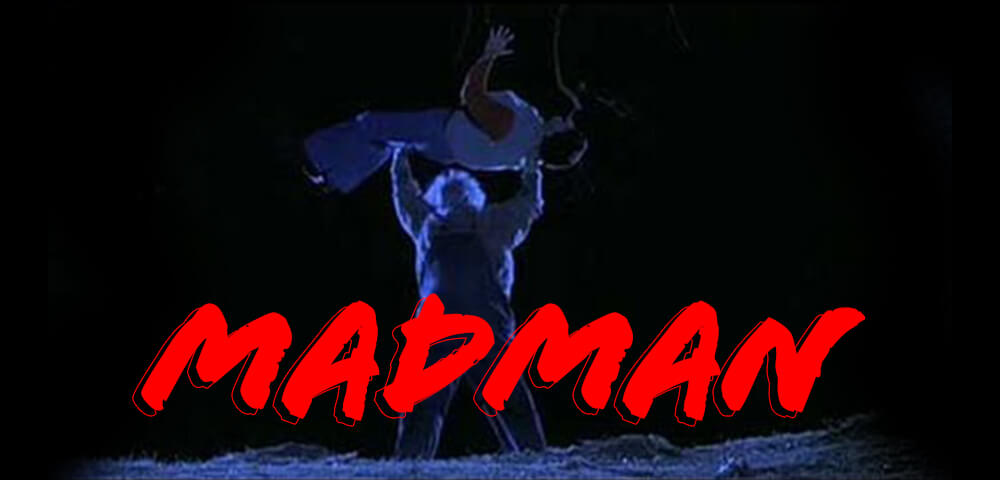 MADMAN
Dir. Joe Giannone, 1981
FRIDAY, NOVEMBER 15 – MIDNIGHT
FRIDAY, NOVEMBER 22 – MIDNIGHT
Gather round the campfire and hear the tale of Madman Marz, who legend says is summoned if you say his name too loud in his woods, says an old man to a group of teens who will absolutely yell his name into the woods Candyman-style first chance they get.
Alternately dreamy and goofy, creepy and hilarious, this-meat-and-potatoes slasher is way more fun and stylish than it has any right to be. Starring Gaylen Ross (DAWN OF THE DEAD, CREEPSHOW) and the goofy guy who sings the opening campfire shanty (Tony "Fish" Nunziata), and 6'5'' behemoth Paul Ehlers as the titular MADMAN (fun fact: he was originally hired to design the poster art but was upgraded to Madman when the original actor dropped out).
Screening a new remaster from the original negative courtesy of Vinegar Syndrome.