In collaboration with filmmakers 
Christopher Jason Bell
(who we hosted with a near-complete retrospective in 2018) and
Brandon Colvin
 (A DIM VALLEY), Spectacle is proud to host
Hidden Visions: Snapshots of Contemporary Independent Cinema
. It's the first of its kind – a weekend-long festival celebrating long-and-short form works outside the increasingly mainstream festival food chain. In keeping with our screenings of GO DOWN DEATH, VIDEOFILIA and A BREAD FACTORY, these are uncompromising slices of low-to-no-budget cinema from over a dozen filmmakers (NYC-based or otherwise) guaranteed to shake the dust off your resting notions of "indie film".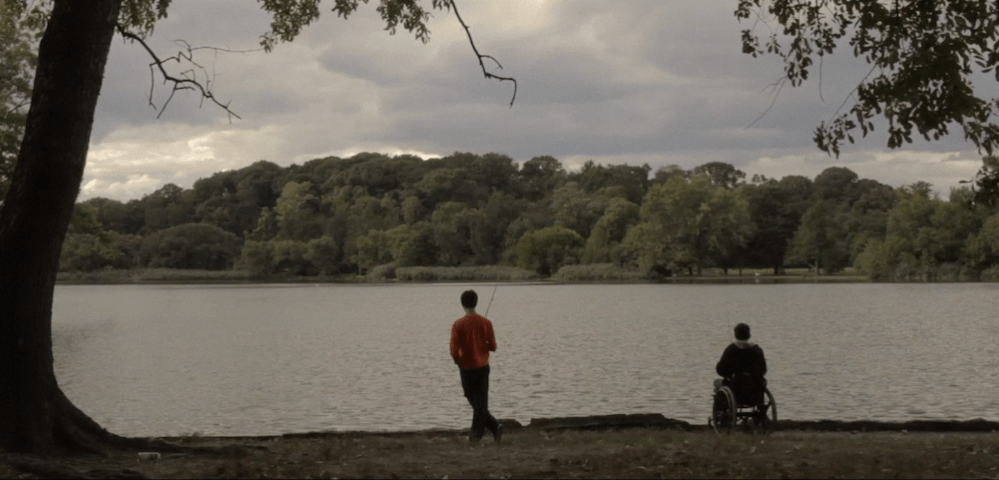 INCORRECTIONAL
dir. Christopher Jason Bell, 2018
86 mins. United States.
In English.
FRIDAY NOVEMBER 8 – 7:30 PM
ONE NIGHT ONLY w/filmmaker Christopher Jason Bell in person for Q&A (This event is $10.)
NEW YORK CITY PREMIERE!
Teenage Saeed (Rayvin Disla, GO DOWN DEATH) and his father Ali (Ali Alwan) live together in New York City but run separate lives. The dysfunctional relationship between the two push them further towards surrogate families — Saeed with his schoolmates and Ali with his girlfriend and her kid. This tenuous version of stability only lasts so long, though, as both find themselves in conflict due to petty squabbles and love triangles. When the tensions between father and son finally become inescapable the unavoidable eruption occurs, whatever frail union the two had is destroyed. Saeed and Ali, not quite themselves, are led on their own paths to repair what has been ruined.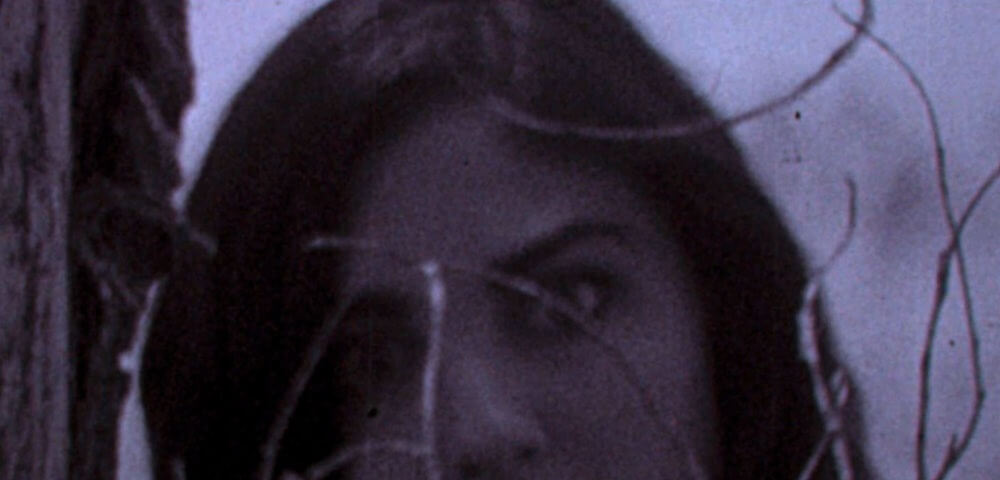 HIDDEN VISIONS: SHORTS PROGRAM #1
Dir. Various, 2017-2019
Approx 100 mins.
FRIDAY, NOVEMBER 8 – 10 PM
ONE NIGHT ONLY w/filmmakers Micah Khan, Brian Ratigan & Zach Fleming in person for Q&A! (This event is $10.)
MANIAC EYES
dir. Matthew Wade. 19 mins.
STAYACTION
dir. Zachary Fleming, 2016. 12 mins.
URSULA PROMO
dir. Tyler Rubenfeld, 2019. 7 mins.
SAFE HOUSE
dir. Micah Khan, 2018. 7 mins.
DULL HOPE
dir. Brian Ratigan, 2018. 3 mins.
DREAM OF SAMARRA
dir. Usama Alshaibi, 1 min.
THE FLOWERING
dir. Usama Alshaibi, 2017. 4 mins.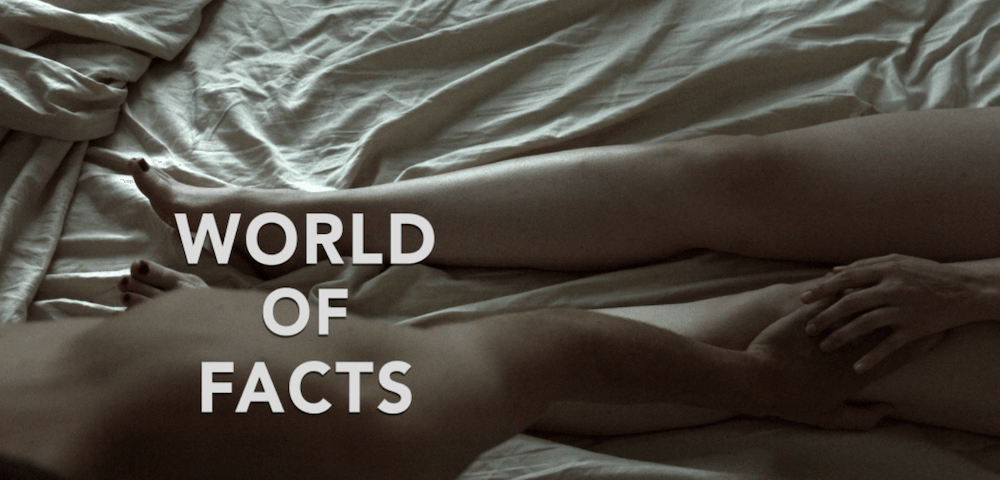 WORLD OF FACTS
dir. Mike Gibbiser, 2019
97 mins. United States.
In English.
SATURDAY, NOVEMBER 9 – 3 PM
ONE SCREENING ONLY!
After an accident no one could have expected, Maureen (Gretchen Akers) must return toher hometown so that her partner, Ted (Alex Stein), can receive medical care under the supervision of his family. Meanwhile, a long-term illness forces Maureen and her father, Peter (Bryan Saner), into mirrored positions of caretaker, watching over an unconscious spouse in differing degrees of comfort and confidence. Once home, Maureen and her sister Louise (Rebecca Spence) reorient themselves to the new routines and the challenges of holding bedside vigil amid a cluster of beeping machines, trapped in that purgatory particular to hospital visitors.
WORLD OF FACTS explores the inherent tension between hyper-intimacy and minimalist observation, and manufactures through formal means the experiences of its characters. The film explores both the vulnerability and strength of a family's most profound, yet most common, experience. Borrowing its name from a passage in Paul Auster's memoir about his father's death—"I have entered the world of facts, the realm of brute particulars"—the film focuses its attention on the closely observed details of the everyday, which pervade the time-out-of-time experience of modern mourning and of grieving for things yet to come.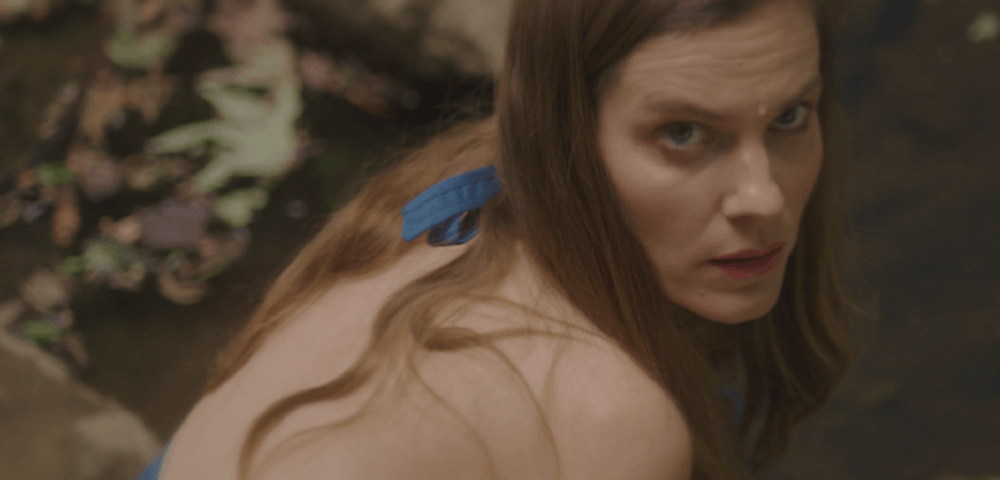 HIDDEN VISIONS SHORTS PROGRAM #2
Dir. Various, 2017-2019
Approx. 95 mins. United States.
SATURDAY, NOVEMBER 9 – 5 PM
ONE SCREENING ONLY w/filmmakers Sarah Salovaara, Paul Taylor, Annelise Ogaard and Theodore Collatos in person for Q&A!
(This event is $10.)
DEC 9TH
dir. Theodore Collatos, 2018
SUCCULENT
dir. Paul Taylor, 2018. 15 mins.
ROUTINE ISLAND
dir. Jessica Kingdon, 2018. 9 mins.
PARTY DRESS
dir. Molly Fisher, 2017. 7 mins.
HELLO NOSTRAND
dir. Travis Wood, 2018. 5 mins.
LUCKY DOG
dir. Sarah Salovaara, 2019. 11 mins.
GIRL POWDER
dir. Annelise Ogaard, 2018. 6 mins.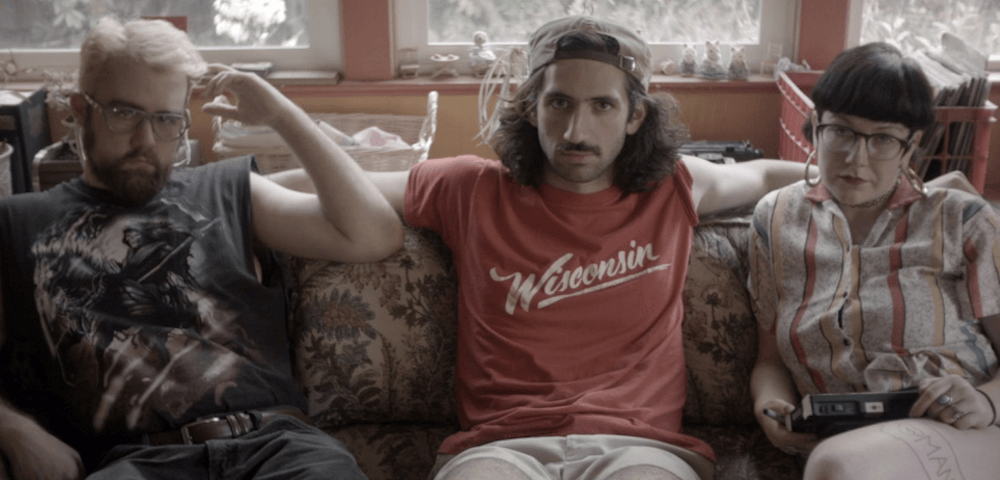 SLACKJAW
dir. Zach Weintraub, 2015
70 mins. United States.
In English.
SATURDAY, NOVEMBER 9 – 7:30 PM
ONE NIGHT ONLY!
Rob (Rob Malone) and his friend Austyn (filmmaker Zach Weintraub) apply to become human guinea pigs at the local medical testing facility of a vaguely intentioned multinational company called EvCorp. As the facility's mere presence has bitterly polarized the town, the two apply in stealth. Austyn is accepted, ushered away and out of contact into EvCorp's shadowy interior, leaving Rob to bear the burden of secrecy and the private concern that all may not be well with his friend. As he navigates both sides of the town's deepening rift, guilt and denial do battle in his mind – evoking eerie visions, paranoia and a strange physical malady.
screening with
WELCOME, MARK
dir. Zach Weintraub, 2015.
25 mins. United States.
In English, and Cantonese with English subtitles.
Jia Ning, a Beijing fashion photographer, agrees to help translate for Mark, a British amateur photographer coming to China for the first time.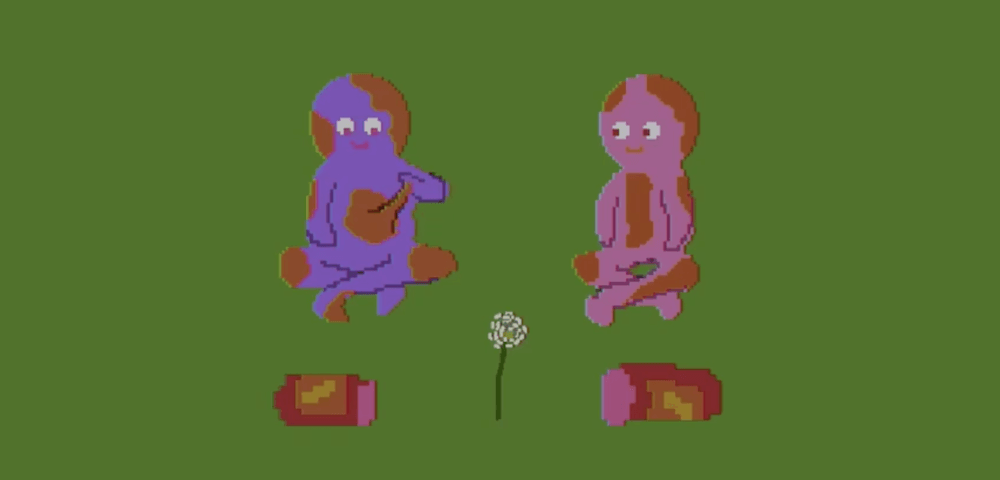 TUX & FANNY
dir. Albert Birney, 2019
81 mins. United States.
In English.
SATURDAY, NOVEMBER 9 – 10 PM
ONE NIGHT ONLY w/filmmaker Albert Birney in person for Q&A!
(This event is $10.)
Tux and Fanny are two friends living together in the forest and these are their adventures!
"…Inventive, warm-hearted, speculative, and sweetly exquisite. Its monochrome protagonists are essentially humanoid gingerbread cookies, who move with a stark and jittery simplicity that conveys a similarly stark and frank emotionalism. The pink Tux speaks in a resonant bass voice; Fanny, who's purple, speaks in higher, reedier tones; and both of them speak Russian throughout. (The movie is subtitled in English.) The feature is episodic, following Tux and Fanny, who share a small house and sleep in separate beds in one bedroom, through adventures that quickly veer toward the surreal and the whimsically macabre. Its tone brings to mind Arnold Lobel's 'Frog and Toad' series of children's books, though it's not a children's movie." – Richard Brody, The New Yorker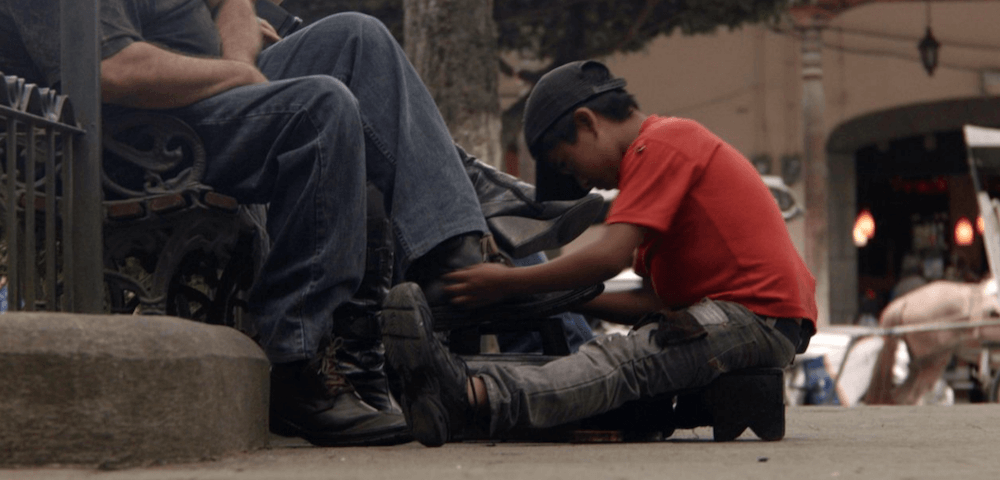 PARQUE CENTRAL
dir. Ricardo S. Gaona, 2017
79 mins. United States/Guatemala.
In English, and Spanish with English subtitles.
SUNDAY, NOVEMBER 10 – 5 PM
ONE NIGHT ONLY w/filmmaker Ricardo S. Gaona in person for Q&A moderated by comedian Jake Flores!
(This event is $10.)
In the heart of Antigua, Guatemala, a humble park plays an international intersection as tourists stroll through the center of the centuries old town. Beneath the shade of trees, day in and out, indigenous children shine shoes, sell ice creams and trinkets while dodging the patrol of local police attempting to shut them down.
"The brisk, experiential and formidably well-shot documentary likewise mostly eschews words and overt angry sentiments for an immersively stitched-together day-in the-life of the tourist paradise's most necessarily canny subsistence laborers." – Vadim Rizov, Filmmaker Magazine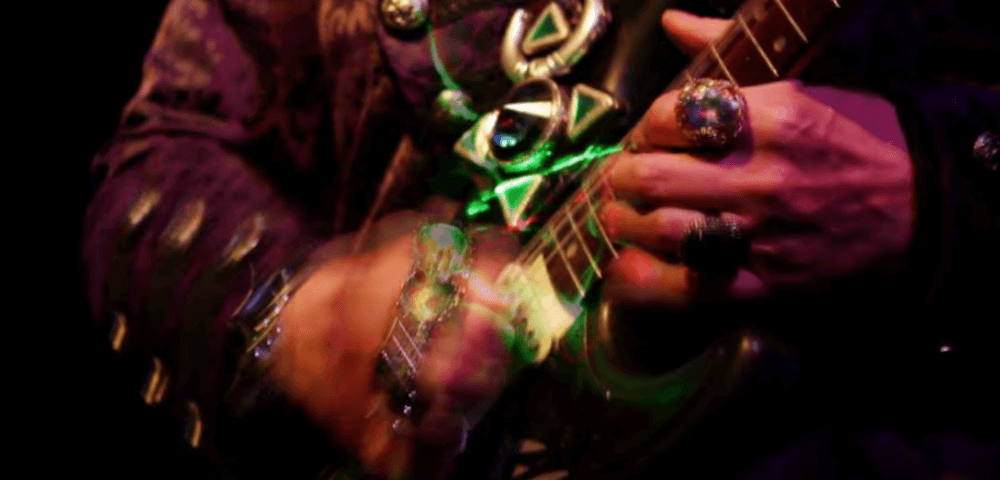 FUTURE LANGUAGE: THE DIMENSIONS OF VON LMO
dir. Lori Felker, 2019
85 mins. United States.
In English.
SUNDAY, NOVEMBER 10 – 7:30 PM
ONE SCREENING ONLY!
FUTURE LANGUAGE: The Dimensions of VON LMO is a distorted portrait of an artist that explores storytelling, ego, delusion, conviction and memory. VON LMO is a musician/artist and self-proclaimed alien-hybrid who was a part of the late 70s New York No Wave music scene. Between trips to his home planet of Strazar and multi-dimensional travel, VON has also spent some very real time in prison and on the streets of Earth. Challenged with translating his Future Language for audiences across the galaxy, Lori, our filmmaker and VON LMO fan, gets sucked into VON's orbit and finds herself lost in his story.
Brian Ratigan is an animator and director of stop motion films and experimental work. He is the founder of Non Films and is based in New York City. Ratigan serves as Director of Animation for Kumar Pictures, co-founded Atlanta production company Sugartooth Group, and manages Chaotic Cinema.
Micah Khan is a no-budget film director recently featured on Robert Rodriguez's El Rey Network for The People's Network Showcase.
Zach Fleming is a Brooklyn based filmmaker who loves horror films and tragicomedies. He currently works as a producer in the magical world of advertising and is writing a feature or two he can't afford to make.
Matthew Wade is an animator, filmmaker, illustrator and composer. He graduated from Vancouver Film School's Classical Animation department in 2010 before moving to LA to cut his teeth in the world of freelance commercial animation. He has worked on spots for Foot Locker, Vans, Target, the NFL, SCAD, SyFy, Adult Swim, Patagonia, and many more. He now works from his hometown of Boise, ID to work on more personal projects (while returning to LA part of the year for work).
Sarah Salovaara is a filmmaker and editor from New York City, currently based in Los Angeles. The Future is Then, her mid-1990s tech industry satire about a Trinidadian travel agent and the three white men who try to upend her business, premiered at the 2019 Tribeca Film Festival and will be released on November 18, 2019 via BRIC TV. In 2017, her series Let Me Die a Nun, starring Ana Fabrega and Hari Nef, was nominated for a Gotham Independent Film Award. Her feature-length script, MARIELA EL RIVES, about a late-in-life lesbian who travels to Cuba for sex tourism, was selected for the 2019 IFP Project Forum.
Lori Felker is a filmmaker/artist, teacher, programmer, and performer. Her moving image work focuses on the ways in which we process, share and disseminate information, via screens, dreams, gestures, games, and dialogue. By employing and pushing these structures, she attempts to study the ineloquent, oppositional, delusional, frustrating, and chaotic qualities of human interaction. Lori works in a variety of mediums and has shown her work internationally at festivals and spaces including the Rotterdam International Film Festival; NYFF: Views from the Avant-Garde; VideoEx, Zurich; Ann Arbor Film Festival; Festival du Nouveau Cinema, Montreal; Curtas Vila do Conde Film Festival, Portugal; LA Filmforum; BAMcinemaFest, Brooklyn.  She loves every facet of filmmaking and has worked as a cinematographer, editor, and performer for various artists and directors. She is an Illinois Arts Council Artists Grant recipient, a Wexner Center Artist in Residence and a Fulbright Fellow. She has also spent beloved, valuable time as a Festival Coordinator and/or programmer for the Chicago Underground Film Festival, Milwaukee Underground Film Festival, Slamdance and Roots & Culture Gallery. She is currently an Assistant Professor in the Film Department at the University of Wisconsin, Milwaukee.
Albert Birney is a Baltimore based filmmaker. He has directed three feature films, THE BEAST PAGEANT (co-directed with Jon Moses), SYLVIO (co-directed with Kentucker Audley), and TUX AND FANNY. SYLVIO was named one of the ten best films of 2017 by The New Yorker. His films have premiered at SXSW, the Maryland Film Festival, Slamdance and the Ottawa International Animation Festival. He is currently in production on his next feature, STRAWBERRY MANSION.
Theodore Collatos began his career as an award-winning street photographer, which grew organically into documentary, experimental and dramatic filmmaking; often with his producer and wife Carolina Monnerat. Most recently, his Queen of Lapa, a multiple award winning documentary directed together with Monnerat in Rio de Janeiro, had its International Premiere at Sheffield Doc/Fest 2019, was Grand Jury Award Winner at NewFest and is currently playing the festival circuit. Also known for TORMENTING THE HEN (2017) Indie Memphis Film Festival Winner and DIPSO (2013), which premiered in competition at EntreVues Belfort Festival du Film and was an Athens Film Festival Winner. Collatos is a features programmer at Bushwick Film Festival, contributor to Filmmaker Magazine, Talkhouse Film and Fandor, who's commercial clients include Lululemon Athletica, The United Nations, Think Human, Dentons Venture Technology and Fox Rothschild LLP.
Usama Alshaibi was born in Baghdad, Iraq in 1969 and spent his formative years living between the United States and the Middle East. He's an active filmmaker and artist with many short films, documentaries and feature films to his credit. His films have screened at underground and international film festivals, and have been broadcast on television stations across the globe. In early 2004, nine months after the United States invaded Iraq, Usama returned to his birthplace to shoot his first feature documentary titled NICE BOMBS The documentary had a theatrical release in Chicago and New York, and a broadcast premiere on the Sundance Channel. His controversial feature film PROFANE has played globally at underground film festivals and won several awards, including best feature film when it premiered at the Boston Underground Film Festival. Usama lived in Chicago for over 17 years and worked as a digital archivist at the Chicago History Museum, and as a radio host and producer for Chicago Public Media. Currently Alshaibi is a Visiting Assistant Professor at Colorado State University, and lives in Colorado with his young daughter Muneera.
Tyler Rubenfeld is a Michigan-born, New York-based filmmaker, graphic designer, and visual artist.  In 2017, his short film INNARDS had its world premiere at BAMcinemaFest and went on to screen at the Chicago International Film Festival and Sidewalk Film Festival. In 2019, his short film URSULA PROMO premiered on NoBudge. His latest short, DECENT LIVING, will be making the festival rounds within the year (you know, hopefully). He's also in pre-production on a feature, PLANETS, to be shot in the summer of 2020.
Jessica Kingdon is a Chinese-American director/producer named one of 25 New Faces of Independent Film by Filmmaker Magazine in 2017. Her upcoming feature documentary UNTITLED PRC PROJECT received support from SFFILM, Chicken & Egg, Cinereach, Sundance, and Field of Vision.  Her award-winning Vimeo Staff Pick short COMMODITY CITY (2017) played at over 50 film festivals. Her short ROUTINE ISLAND (2019) is an Eyeslicer Radical Film Fund recipient and premiered at Rooftop Film Festival. Residencies include the Points North Institute Shortform Editing Residency, the Artist Academy at the New York Film Festival, and the UnionDocs Lab.  Producer credits include BORN TO BE (dir. Tania Cypriano, NYFF 2019), THE WATERSLIDE (dir. Nathan Truesdell, True/False 2018), OLD STONE (dir. Johnny Ma, Berlinale 2016), and the upcoming FOR ENTERTAINMENT PURPOSES ONLY (dir. Colin Healey). She is a member of the Brooklyn Filmmakers Collective.
Annelise Ogaard is an award-winning filmmaker and lesbian based in New York City. Her independent short films have screened internationally to acclaim and disgust.
Christopher Jason Bell is a former critic and active filmmaker. His first feature THE WINDS THAT SCATTER premiered at Northside Festival and went on to play in Madrid, South Korea (winning Best International No Budget Feature Film at the KIXFF), Cambodia, Chile, Argentina, and numerous places in the USA. You can now watch the film on the Kinoscope platform. His latest short, THE CITY IS LIKE A CHARACTER IN THE FILM, premiered in 2018 and was selected to play in the Eastern Oregon Film Festival and Filmfort. Also in 2018, Spectacle Theater put together a retrospective of his work in Brooklyn, New York. Filmmaking aside, Christopher also hosts the Indie Beat podcast which interviews various people in the art. Notable guests include Jennifer Phang ("Advantageous"), Nick Hayes (co-creator of successful political campaign videos including Alexandria Ocasio-Cortez), and Frank Mosley (actor, filmmaker, and Berlinale Talent Campus alum).
Jake Flores' material has gotten him raided by the government, retweeted by everyone from Tom Morello to Bette Midler, and published in The New York Times. His stuff has been quoted on CNN by Wolf Blitzer and taught at Yale. He has appeared on The Majority Report, Chapo Trap House, Cumtown, Fun Fun Fun Fest, SXSW, Comedy Central's Roast Battle, Comedy Cellar Radio and has been shouted out on The Joe Rogan Experience and The Doug Stanhope Podcast. He has toured around the country and opened for Doug Stanhope, Tig Notaro, Greg Fitzsimmons, Jim Norton, Felipe Esparza and Patton Oswalt.