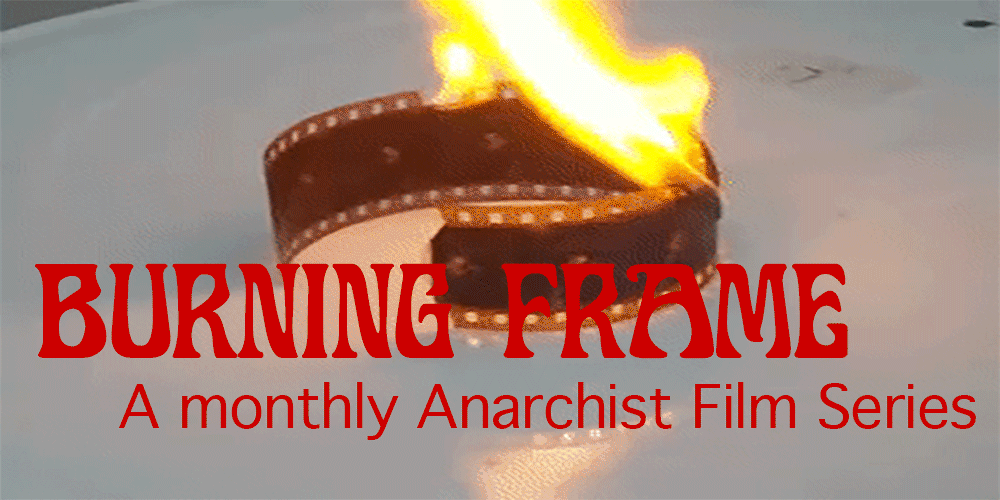 CALLING ALL LEFTISTS! The past few years have been a whirlwind: exhausting, invigorating, and ripe with potential. It's tremendously difficult, when in the thick of it, to pause, reflect, or even find a moment to catch a breath. Especially when "it" refers to the rise of fascism on a global scale, with any number of future cataclysms hovering just over the horizon. But we digress.
Join us, then, for a series that asks: if not now, when? Come for great works of radical political filmmaking, stay for the generative discussions, or even just to gossip and gripe. The hope isthat this forum for authentic representations of successes, defeats, and the messy work of political action, will be thrilling, edifying, and maybe even inspire your next organizing project. To butcher the title of a great film for the sake of a moderately applicable pun: "Throw away your dogma, rally in the cinema."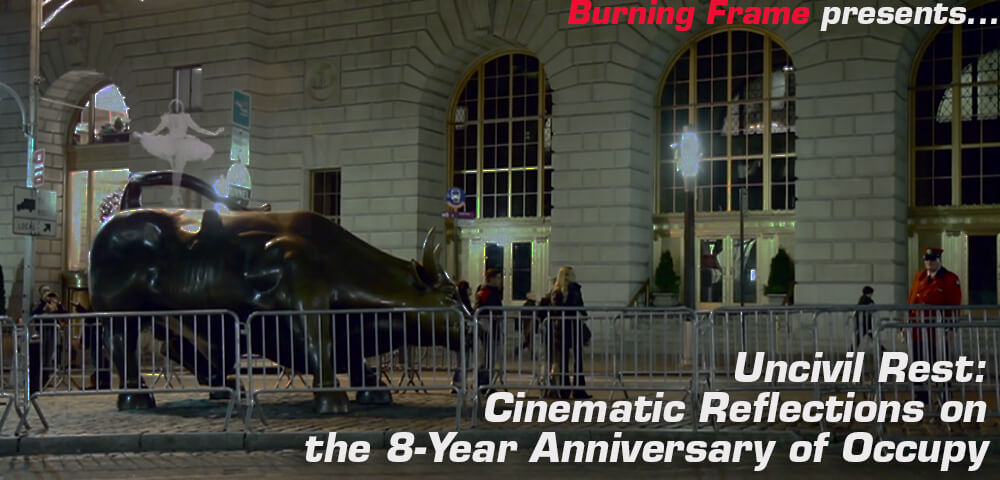 UNCIVIL REST: CINEMATIC REFLECTIONS ON THE 8-YEAR ANNIVERSARY OF OCCUPY WALL STREET
dir. Various, 2011-????
Approx. 90 mins.
THURSDAY, NOVEMBER 21 – 7:30 PM – ONE NIGHT ONLY!
ONLINE TICKETS       FACEBOOK EVENT
The razing of Zuccotti Park – enacted by the state to quite literally squash Occupy Wall Street – succeeded in so far as the movement, whose nom de guerre was also its central organizing tactic, was constituted within and thus constrained by physical space. From its outset, however, Occupy had become something grander and more abstract than an assemblage of squatters in a park. It actualized as a vital experiment in new forms of organizing and orienting oneself in collective struggle. The state may have bulldozed the people's bookstore, but the wisdom gained, and strategies tested, have informed the approach of activists throughout the decade – Occupy Sandy, Standing Rock, and Occupy ICE being but a few notable examples.
Crucial to its global impact were the people who recorded every step of the occupation: live streamers, documentarians, fine artists, and ordinary smartphone-owners. Burning Frame proudly presents a supercut of vivid imagery captured during Occupy Wall Street and its aftermath. After the screening, we will be joined by a panel of former Occupy organizers for a candid discussion on the successes, failures, and legacy of Occupy – with the expressed aim of answering the perennial question: "Where do we go from here?"