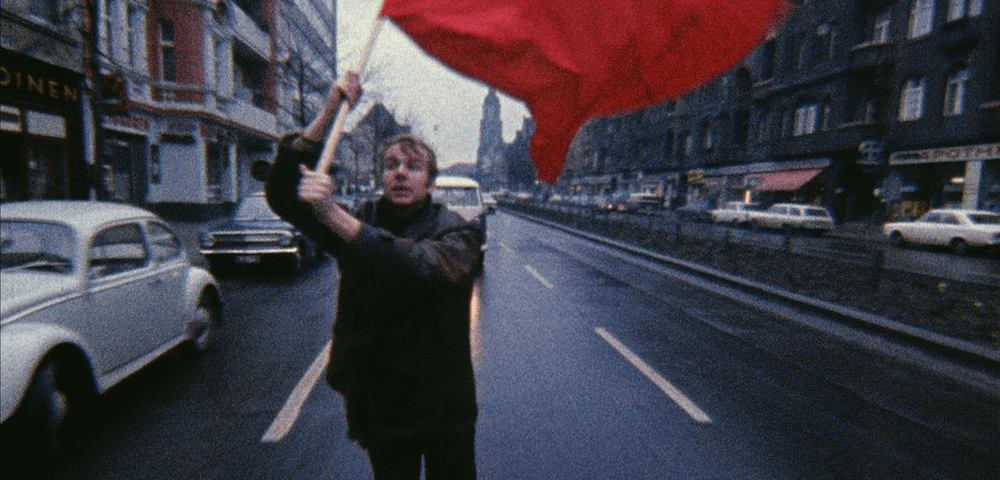 A GERMAN YOUTH
(UN JEUNESSE ALLEMANDE)
dir. Jean-Gabriel Périot, 2015
93 mins. France/Germany.
In German and French with English subtitles.
FRIDAY, DECEMBER 6 – 7:30 PM
SUNDAY, DECEMBER 8 – 5 PM
MONDAY, DECEMBER 9 – 7:30 PM
TUESDAY, DECEMBER 10 – 7:30 PM
TUESDAY, DECEMBER 10 – 10 PM
WEDNESDAY, DECEMBER 11 – 10 PM
THURSDAY, DECEMBER 12 – 10 PM
ONLINE TICKETS
FACEBOOK EVENT
A GERMAN YOUTH chronicles the political radicalization of some German youth in the late 1960s that gave birth to the Red Army Faction (RAF), a German revolutionary terrorist group founded notably by Andreas Baader and Ulrike Meinhof. The film is entirely produced by editing preexisting visual and sound archives and aims to question viewers on the significance of this revolutionary movement during its time, as well as its resonance for today's society.
A GERMAN YOUTH gathers its sources from three irreconcilable sides: the West German government, the RAF and the movie-makers of the time (including Godard, Fassbinder and Antonioni), as well as the images respectively produced by each. The story of the film is told in the present tense and chronologically, without retrospective excerpts, indeed exclusively through images that are contemporary with the events in the story. The connections between the characters as well as the story's dramatic arc and flair are brought to life through the editing.
A GERMAN YOUTH is a real story of failures and fears. A story told through powerful, historical images. During the director's research about the RAF, he watched over a thousand hours of archival footage.
"Exploring the rise and fall of the Baader-Meinhof Group (aka the Red Army Faction) through student movies, protest films, news broadcasts and other audio-visual records of the epoch, this densely layered documentary reveals how members of a disillusioned post-war generation gradually transformed into left-wing militants whose actions would have deadly consequences for all involved. Essential for anyone interested in cinema and politics…" – Jordan Mintzner, The Hollywood Reporter
"A GERMAN YOUTH presents the historical evidence and leaves the audience to form their own opinions and draw their own conclusions about how and why the Red Army Faction came to be and how and why they should be remembered. The answer differs depending on who you are and what beliefs you hold, and needless to say, it is not a simple one. And while A German Youth does not ask us to side with Andreas Baader, Ulrike Meinhof, Gudrun Ensslin, Holger Meins and the rest of the RAF, it does want us to understand them, and to learn from them." – Lee Jutton, Film Inquiry
JEAN-GABRIEL PERIOT was born in France in 1974 and has directed several short films. Between documentary, animation and experimental films, most of his works deal with violence and history. A GERMAN YOUTH is his first feature.
Special thanks to Big World Pictures.