After a 20 year hiatus, new films are finally entering the public domain. Come celebrate our newly accessible cultural heritage as we screen some of the best of 1923…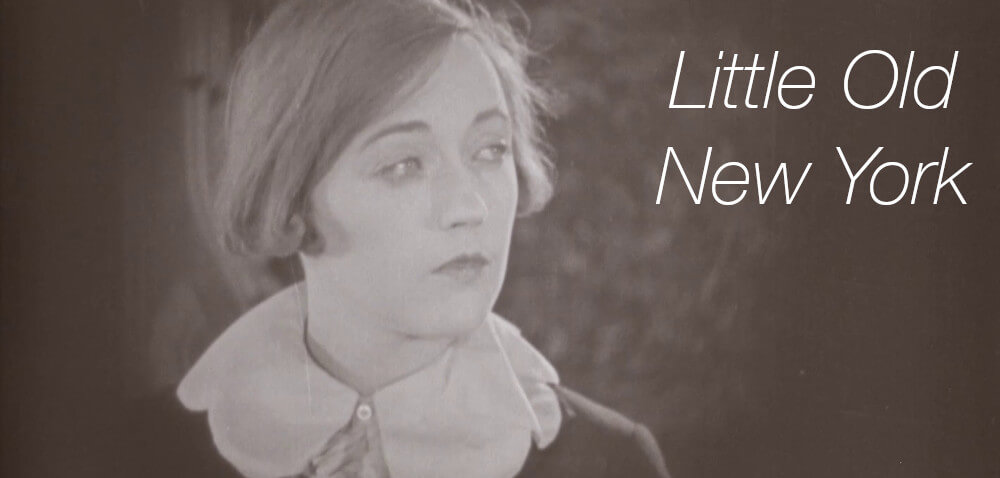 LITTLE OLD NEW YORK
dir. Sidney Olcott, 1923.
110 mins. United States.
Silent with English intertitles.
MONDAY, NOVEMBER 18 – 7:30 PM
SATURDAY, NOVEMBER 23 – 3 PM
FRIDAY, NOVEMBER 29 – 10 PM
ONLINE TICKETS
FACEBOOK EVENT
Revenge! Harps! Crossdressing! Boxing! Bondage! Steamboats!
In order to receive a large inheritance and exact her father's revenge upon his wealthy estranged brother, Pat(ricia) O'Day (Marion Davies) must travel to America from Ireland disguised as her ailing brother Pat(rick) O'Day. There she must avoid detection, honor a deathbed promise to her father, and check her anti-English impulses. Pat shows a knack for business, gets caught up in her cousin's investment scheme, and must risk all to save the (extended) family's home. Come for the fisticuffs, stay for the jigs!
NEW DIGITIZATION from the Library of Congress and a NEW soundtrack by Ben Model
---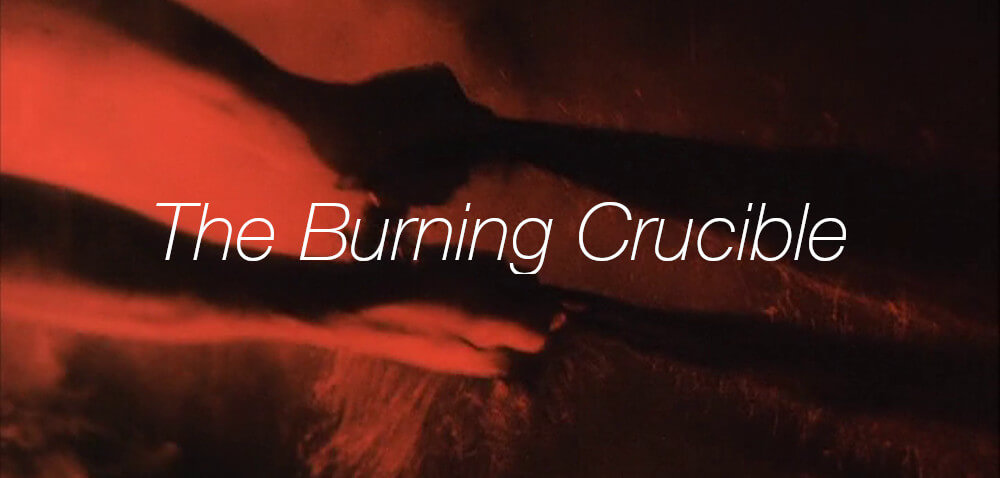 THE BURNING CRUCIBLE
Dir. Ivan Mosjoukine, 1923
108 mins. France.
Silent with French intertitles and English subtitles.
TUESDAY, NOVEMBER 19 – 7:30 PM
SATURDAY, NOVEMBER 30 – 3 PM
ONLINE TICKETS
FACEBOOK EVENT
"One day, I saw LE BRASIER ARDENT. The audience howled and whistled, shocked by a film so different from their usual fare. I was ecstatic… I decided to abandon my trade, ceramics, to try to make films." – Jean Renoir
Too surreal to be straightforward romance, too sweet and sentimental to be anything but, silent oddity THE BURNING CRUCIBLE combines French amour-fou with Russian mystical melancholy in this tale of a detective who falls in love with the 'lost wife' he's honor-bound to return to her doting husband.
The only directorial feature by Russian star Ivan Mosjoukine (who also wrote and played 11 different roles in the film), THE BURNING CRUCIBLE reflects the unique synthesis that made Mosjoukine himself so popular in his adopted country. Described by one admirer as 'the subtle alchemist of passion and pain', here he plays famous detective 'Z', who haunts the dreams of young wife Elle (played by Mosjoukine's real-life wife Nathalie Lissenko). Elle and her husband, a doting, wealthy businessman, have grown apart. Tormented by jealous visions, the husband chases her through the streets of Paris in a scene worthy of Buster Keaton, accidentally stumbling into a unique detective agency dedicated to finding lost items – including the affection of wives. Unwittingly hiring the very man Elle's dreamt of, he puts Z on the case, but in trying to discover the root of Elle's apathy, Z uncovers a shared passion for Paris and a growing attraction to the lively young woman.
All this takes place on sets far too large for the human scale, amid truly bizarre set pieces including a dance contest literally to the death, a secret society with rooms of disembodied organs, and the swankest bedroom in Paris. Less 'anti-' and more valentine to the bittersweetness of falling in love,THE BURNING CRUCIBLE's earnestness is constantly tempered by a hefty dose of surreal humor.