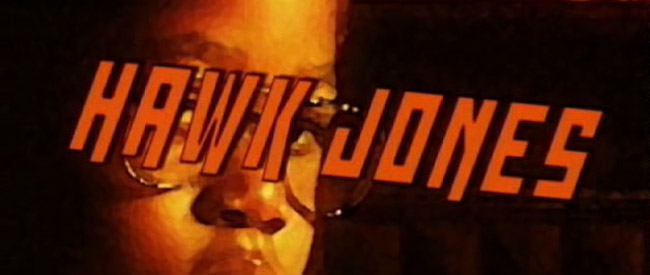 HAWK JONES
Dir. Richard Lowry, 1986
USA, 88 min.
SATURDAY, NOVEMBER 8 – 8:00 PM
SUNDAY, NOVEMBER 16 – 5:00 PM
MONDAY, NOVEMBER 17 – 10:00 PM
WEDNESDAY, NOVEMBER 26 – 7:30 PM
Minitropolis is under siege by gangster Antonio Coppola, whose reach extends throughout the city, all the way to the police department, where the Chief of Police does everything in his power to aid Coppola and thwart the one person who can rid the city of this scourge once and for all — HAWK JONES! Against all odds, Hawk uses an arsenal of weapons to take down Coppola's army of thugs and anyone who stands in the way of justice.
We should mention the average age of the cast is eight years old.
Those of you expecting Disneyfied goofs should beware — this is a film well in line with shoot-em-all 80s action. There's no mugging to the camera, no soapy morality lessons, no relentless merchandising. What you do get is Uzi-toting shootouts, crooked cops, milk-slinging speakeasies and a hero more in line with Fred Williamson than Fred Rogers. In other words, perfect for Spectacle!