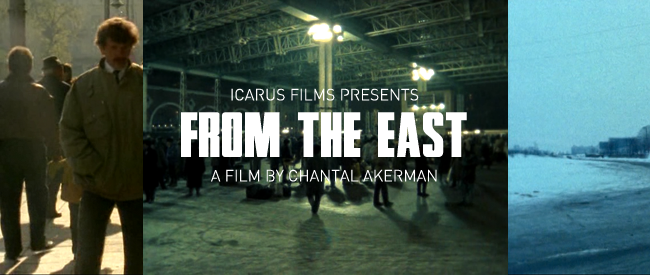 FROM THE EAST
(aka D'Est)
Dir: Chantal Akermam, 1993.
110 min. France.
In French with English Subtitles.
Presented with Icarus Films
SUNDAY, JUNE 9TH – 10:00 PM
TUESDAY, JUNE 18TH – 8:00 PM
From footage gathered in the course of her travels throughout the former eastern bloc, Akerman created FROM THE EAST (D'Est), a still, solemn depiction of the twilight of Soviet society. The film's pace and rhythm carry a unique message about a way of life that is now lost. By stepping away from the large political narratives of the Cold War and relying solely on the power of images and sequences, she created a film that will forever serve as the antibody to all easy generalizations about communist society.