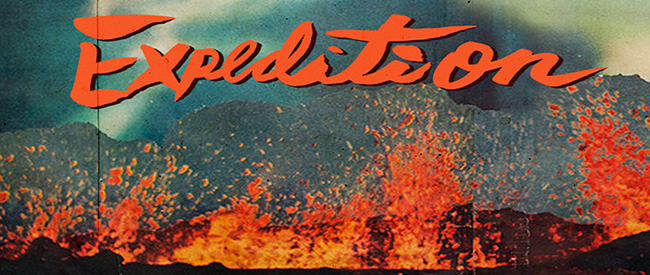 THURSDAY, SEPTEMBER 4 – 8:00 PM
ONE NIGHT ONLY!
For the Edification and Pleasure of the Audience: In Order to Please the Eye and Excite the Imagination!
A very worthy adjunct to our regular EPHEMERA series, we present an evening of exoticism and armchair travel, imagery and sound, with artist, writer, and inveterate exot Evan Crankshaw, also known as Flash Strap of the FLASH STRAP blog. Come and embark on a journey—conveyed by means of synaesthetic virtual-voyage—to the heart of timeless darkness and beyond; embrace the numinous monolith of the exotic immensity.
CLICK HERE FOR THE FACEBOOK EVENT
EXPEDITION's program will consist of Three Parts:
I: MILLIONS OF YEARS AGO: A PRIMEVAL BOLERO (CONCERNING THE ORIGINS OF MAN AND THE SAVAGE EARLY DAYS OF THE EARTH)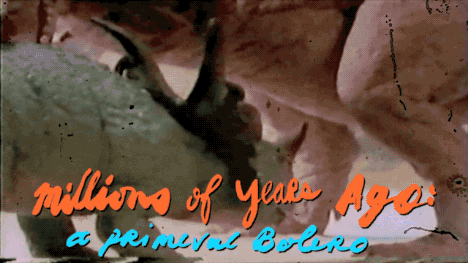 A trio of educational video tapes of stop-motion dinosaurs subjected to extensive re-edits and fitted with a new soundtrack of exotica, library music, and cosmic synthesizers.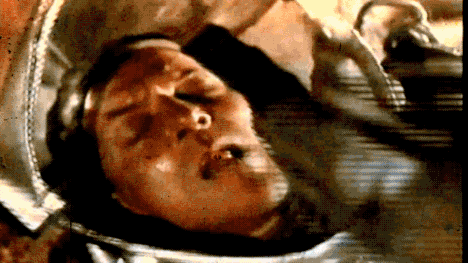 II: "EXPEDITION"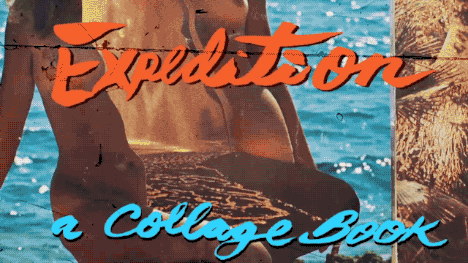 EXPEDITION is a 104-page collage book that loosely follows an archetypal expedition narrative, simultaneously reveling in exotic fantasy and offering both a critique and surrealist/ethnographic culture-history of Western exoticism. Each page has dozens of collaged components, genuine artifacts of authentic exoticist 20th century culture, drawn from a vast collected archive; each of these parts and their sources are detailed in the book's dense index, along with their original context and some historical info. The book will be presented by the artist as a slide show—using an analogue slide projector—with a soundtrack of exotica music and field recordings.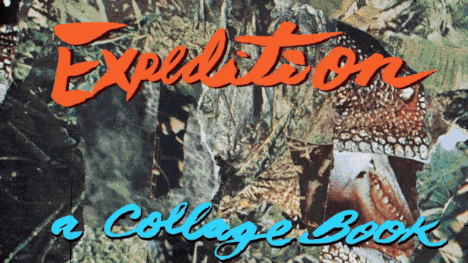 III: VOYAGE TO THE PREHISTORIC PLANET (PORTS OF PARADISE)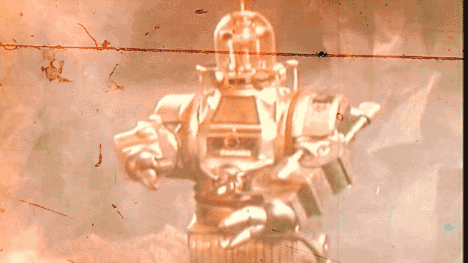 A re-cut of a 1965 Hollywood re-cut ("Voyage To The Prehistoric Planet" with Basil Rathbone) of a 1962 Soviet science fiction film "Planet of Storms," using some footage from an additional 1968 B-picture re-cut, "Voyage to the Planet of Prehistoric Women."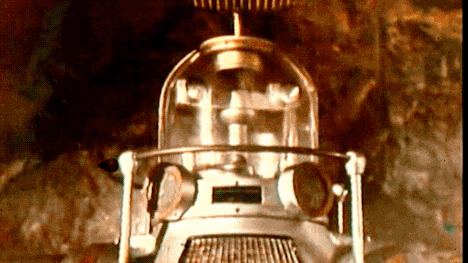 The film is re-edited (in chronological order, but greatly shortened and with redesigned sound) to reveal the classic nature of the expedition narrative at its core, with a preference for the sensory over the sensical. The result is a woozy narrative more in line with dream-state story-telling, surrealist strategies, or the psychedelic logic of midnight movies.