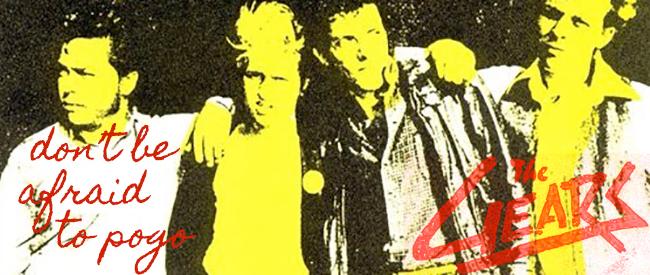 DON'T BE AFRAID TO POGO
Dir. Chris Ashford, 2015
USA, 94 min.
WEDNESDAY, JULY 15 – 10:00 PM
ONE NIGHT ONLY! NEW YORK PREMIERE!
Spectacle is proud to present the New York premiere of DON'T BE AFRAID TO POGO, the story of 1970s punk band The Gears. Beginning as boyhood friends from North East Los Angeles, these musicians self-styled an infectious brand of surf/rockabilly/punk which they continue to play today. Despite local popularity and critical acclaim, the Gears rarely performed outside of Los Angeles, denying them the wider success that their contemporaries X, The Blasters, Los Lobos and The Germs would go on to achieve. DON'T BE AFRAID TO POGO chronicles singer Axxel G. Reese and The Gears' history in rich detail, featuring rare archival footage and interviews with band members as well as Mike Watt (Minutemen), Johnny Stingray (The Controllers/Kaos), Billy Bones (The Skulls), Steve Metz (Mad Society) Miss Mercy (GTO's), artist Richard Duardo and other punk luminaries. Featuring a soundtrack by X drummer DJ Bonebrake, DON'T BE AFRAID TO POGO is a heartfelt and overdue tribute to one of LA's most underrated punk bands.