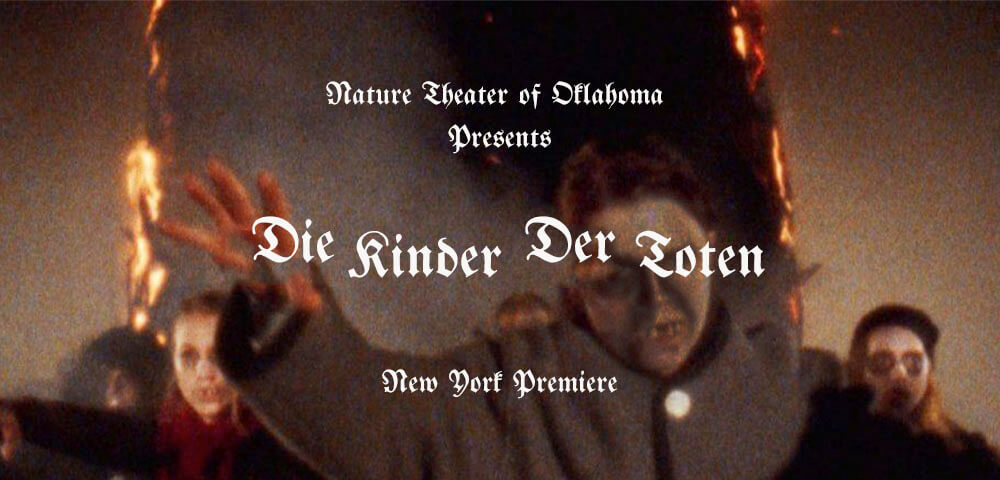 DIE KINDER DER TOTEN
dirs. Kelly Copper and Pavol Liska, 2019
90 mins. Austria/United States.
SATURDAY, FEBRUARY 8 – 7:30 PM + 10 PM  w/filmmaker Kelly Copper in person for Q&A!
(These screenings are $10.)
MONDAY, FEBRUARY 10 – 7:30 PM
WEDNESDAY, FEBRUARY 19 – 7:30 PM w/filmmaker Kelly Copper in person for Q&A!
(This screening is $10.)
The Nature Theater of Oklahoma's first foray into feature filmmaking is a silent movie-style zombie feature based on the Pulitzer Prize-winning Austrian horror novel by author Elfriede Jelinek (The Piano Teacher), using classic silent film tropes (and corpses) to critique the country's not-so-distant Nazi past. Producer Ulrich Seidl (director of IMPORT/EXPORT and the PARADISE TRILOGY) and the New York-based experimental theatrical troupe reenvision Jelinek's 666-page epic as a Super-8 backyard slasher from the Hinterlands, "imbued with a midnight movie spirit reminiscent of John Waters and Guy Maddin" (AFI).