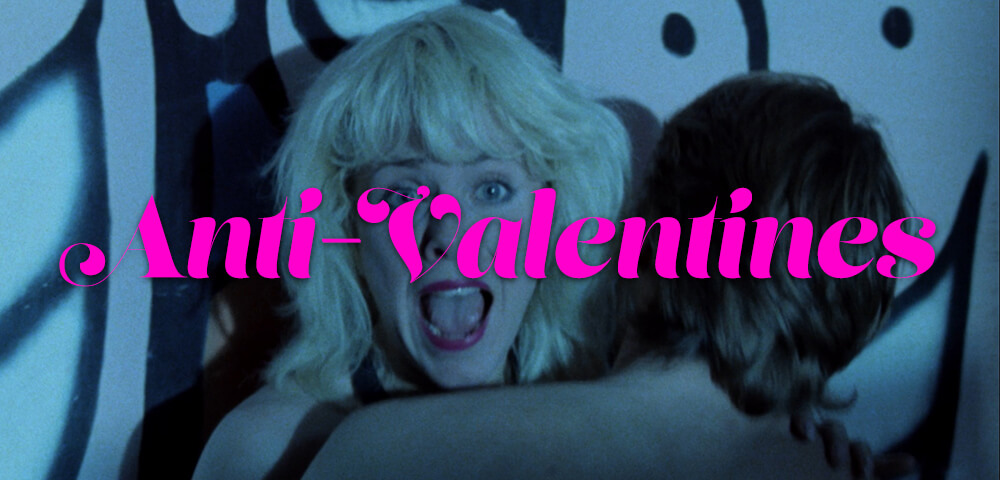 This February, Spectacle presents a wide array of dreamy, twisted, hilarious and psychedelic tales of love, lust, blood, guts and everything in between.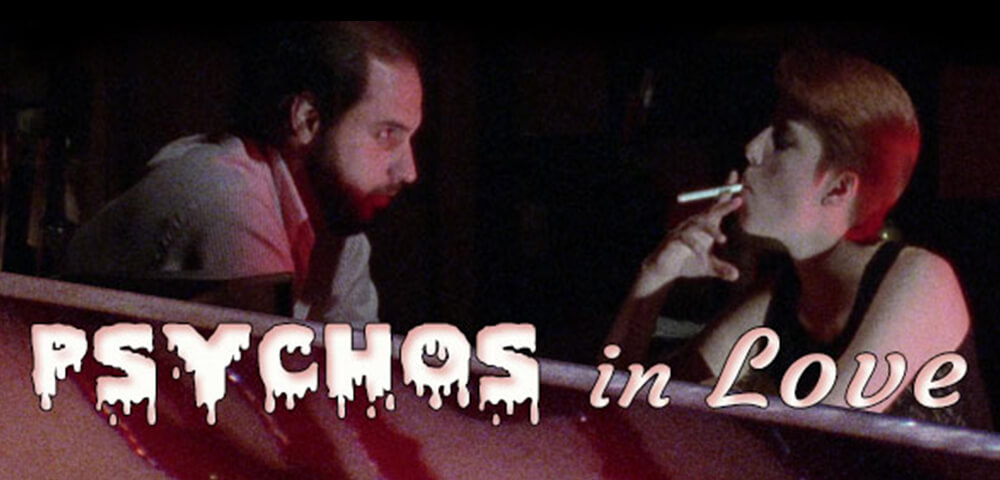 PSYCHOS IN LOVE
dir. Gorman Bechard, 1987
88 mins. United States.
In English.
TUESDAY, FEBRUARY 4 – 7:30 PM
FRIDAY, FEBRUARY 14 – 10 PM
SATURDAY, FEBRUARY 22 – 7:30 PM w/filmmaker Gorman Bechard in person for Q&A!
(This event is $10.)
THURSDAY, FEBRUARY 27 – 10 PM
A strip club owner and a manicurist bond over their hates and loves, quickly learning of their mutual love for bloodshed, which leads to an increasingly morbid race to one-up each others murderous accomplishments as their relationship gets more serious.
The rare horror comedy that succeeds on all fronts – managing to be funny, grotesque, and dare we say sweet, in the same beat.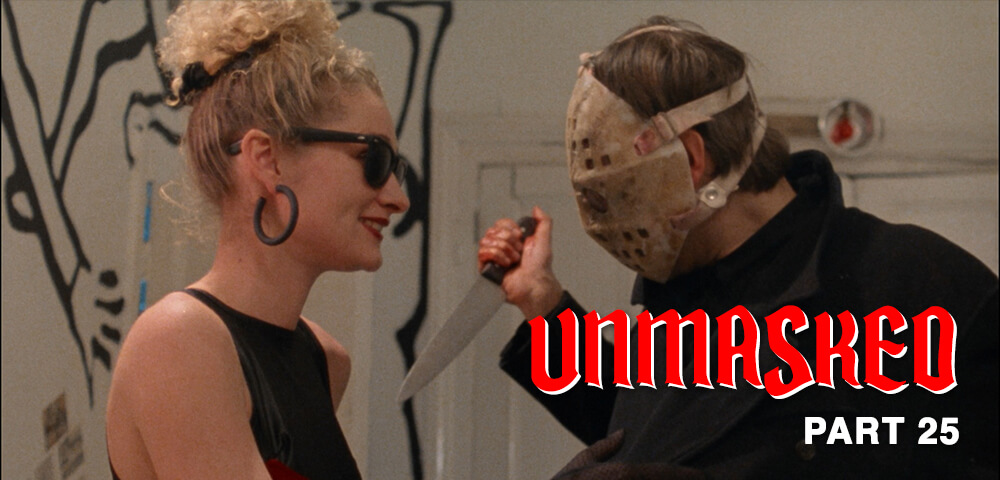 UNMASKED PT. 25
(aka HAND OF DEATH)
dir. Anders Palm, 1988
88 mins. United Kingdom.
In English.
SUNDAY, FEBRUARY 9 – 5 PM
THURSDAY, FEBRUARY 13 – 10 PM
FRIDAY, FEBRUARY 14 – MIDNIGHT
Jackson, a lonely and terribly disfigured serial killer in a hockey mask, begins to question the point of all the killing he's been doing when he befriends a beautiful blind woman. Will he be able to stop his murderous ways and lead a normal life?  That rare horror-spoof that manages to be both funny and sincere while nonetheless delivering on the jump scares + gore, UNMASKED PART 25 is sorely in need of another look. We're screening the film in a glistening new digital remaster courtesy of our friends at Vinegar Syndrome.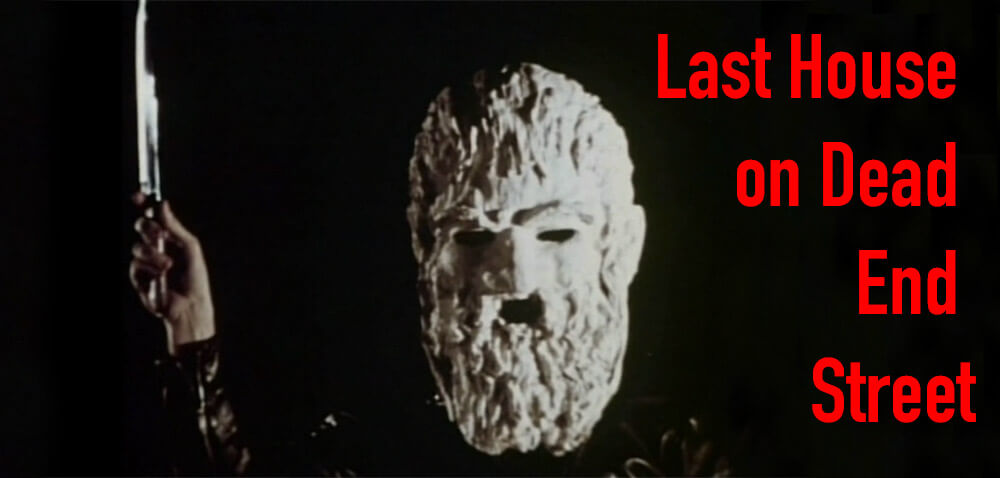 LAST HOUSE ON DEAD END STREET
dir. Roger Watkins, 1977.
77 mins. United States.
In English.

THURSDAY, FEBRUARY 6 – 10 PM
SATURDAY, FEBRUARY 8 – MIDNIGHT
SATURDAY, FEBRUARY 15 – 10 PM
FRIDAY, FEBRUARY 21 – MIDNIGHT
Following a failed career as a pornographer and a stint in prison, unpleasant man Terry Hawkins (Roger Watkins) finally finds his calling as a director of snuff films. Exhausted with workaday pornography, a cortege of weary, nihilistic members of the leisure class finance his ventures. Terry shows his gratitude by making them the subjects of his next production. With most of the budget dedicated to the procurement of methamphetamines, director Roger Watkins nonetheless fashioned a singularly repellent work pitched somewhere between the grindhouse market and the Dada repertory. Beyond a genre curiosity, LAST HOUSE employs shock in the service of a dream-like exploration of dingy environs and irredeemable personalities.
[Content warning: Scenes in this film depict graphic torture, sexual assault, degraded yuppies indulging in racist iconography, and general unpleasantness.]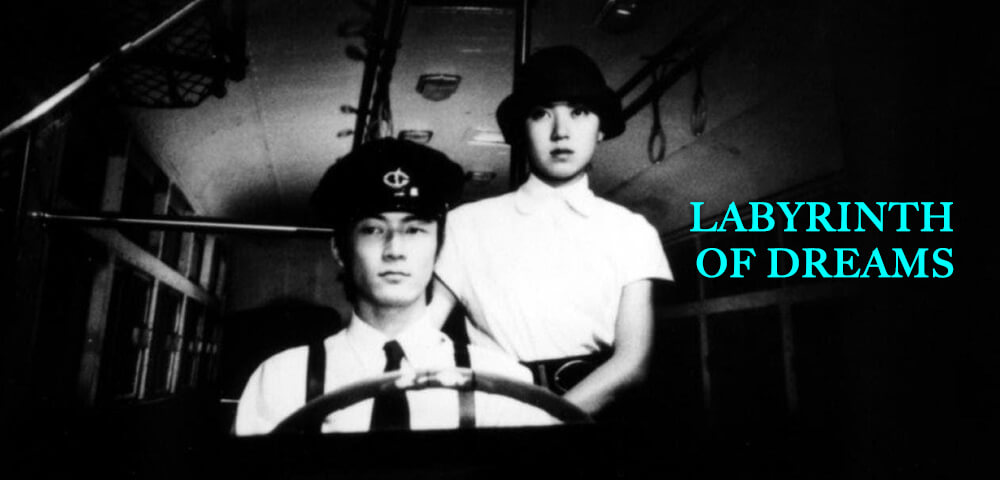 LABYRINTH OF DREAMS
(ユメノ銀河)
dir. Sogo Ishii, 1997
90 mins. Japan.
In Japanese with English subtitles.
TUESDAY, FEBRUARY 4 – 10 PM
FRIDAY, FEBRUARY 7 – MIDNIGHT
TUESDAY, FEBRUARY 11 – 10 PM
SATURDAY, FEBRUARY 29 – 10 PM
Ishii's Hitchcockian tale of romantic obsession and aggression begins in a surrealist mixture of dream, memory, and rumor.  When bus conductor, Tomiko (Rena Komine), gets assigned to work with bus driver Niitaka (Tadanobu Asano, of ICHII THE KILLER and BRIGHT FUTURE), not only does she think that he looks like the man from her dreams, but that he also might be the man who married and killed her friend and co-worker. Determined to get revenge, Tomiko seduces him. But when she finds herself irresistibly attracted to him she gets obsessed with testing the sincerity of his murderous desires. Shot in dreamy black and white, Ishii melds many of the guttural DIY techniques of his early punk years with moody expressionist compositions reminiscent of Maya Deren to create a film both aggressive and disorienting as well as melancholic and contemplative.
"A Freudian fable of the night, filled with moons, rain, dark tunnels and imminent collisions." – Tony Rayns, Senses of Cinema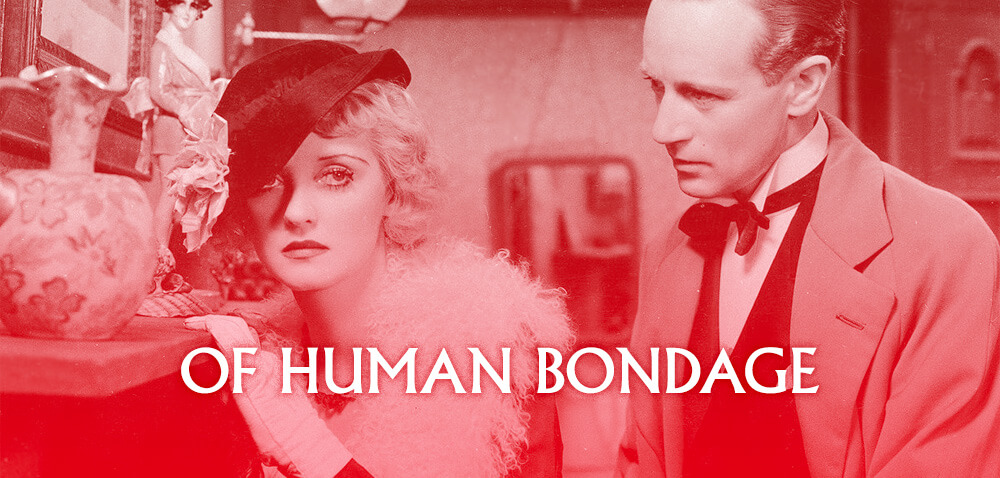 OF HUMAN BONDAGE
Dir. John Cromwell, 1934
83 mins. United States.
In English.
SATURDAY, FEBRUARY 1 – 10 PM
MONDAY, FEBRUARY 3 – 7:30 PM
WEDNESDAY, FEBRUARY 12 – 10 PM
WEDNESDAY, FEBRUARY 26 – 10 PM
Upper-crust scribe W. Somerset Maugham's epic novel of class-crossed romance gets the pre-Code treatment from maestro of melodrama John Cromwell (ANNE VICKERS, SCANDAL STREET) in Of Human Bondage, arguably the classiest title in our nation's Public Domain. Screen idol Leslie Howard stars as the club-footed narrator, whose sensitive disposition is no match for the sailor's mouth and sloe-eyes of co-star Bette Davis. In a scathing and sympathetic turn, Davis plays against type (and her Boston Brahmin bona fides), delivering a smoldering performance that is sure to leave you begging for more. The ur-anti-Valentine picture, Cromwell's adaptation is a pre-cursor to Pialat that delivers its uglier scenes with a side of soft Hollywood shimmer.