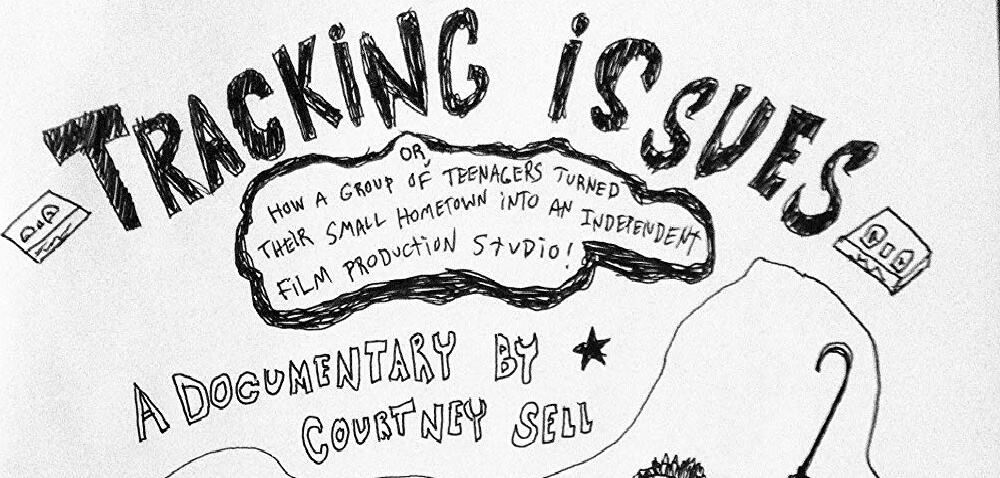 TRACKING ISSUES (w/ Selected Shorts)
dir. Courtney Fathom Sell, 207-2019
various lengths, USA
ONE NIGHT ONLY!
WEDNESDAY, JANUARY 29TH – 7:30 PM
A film school drop out after his first semester, Sell began traveling the country with nothing but a bag of clothes, a few dollars, a laptop and his beloved Hi8 camera. Covering 42 of the 50 states in a whirlwind Kerouac-esque style, Sell obsessively and extensively documented his travels and the people he met along the way before he even turned 22.
From sleeping in parks, graveyards and the many floors of his friends apartments, Sell would shoot and edit simultaneously on his broken laptop wherever he could and present the works wherever they would have him. Previously being distributed on DVD by small labels, these early short documentaries never gained much public attention but were recognized for their gritty style.
TRACKING ISSUES
61 min.
(NY Premiere!)
"I think Courtney Sell has provided us with something essential – a heartfelt testament of times gone by yet countered by a persuasive resonance that illuminates backyard filmmaking in all its earnest past glory." — Mark Borchardt ("Coven" and "The Dundee Project")
Filmed over the course of twenty two years and made entirely on disposable cameras, Sell's feature length doc explores his early obsession with documenting every moment of his childhood, his filmmaking aspirations / i.e. shooting horror shorts in his parents backyard with friends every weekend after school and eventually capturing the cancerous struggle and untimely death of his father. A heartfelt, hilarious and touching entry in Sell's vast collection of doc work that has never seen the light of day until now! Be kind, rewind.
"Sell is the real thing and "Tracking Issues" is destined to become an underground classic." — Jennifer M. Kroot ("It Came From Kuchar" & "To Be Takei")
THE HOLE
10 min.
"Treats the place with dignity, neither romanticizing its struggles nor pathologizing its residents." – Newsweek
Located 30 feet below sea level, home to the Federation of Black Cowboys & known for being a mafia body dumping ground, welcome to the most mysterious neighborhood in New York City.
"A beautiful and fascinating exploration" – Filmmaker Magazine
MY DYING DAY
10 min.
"Here's another documentarian to watch out for" – DVD Talk
After being given only two months to live, Bradley Sell went on to outlive his Doctor's "Death Sentence Diagnosis" of cancer by almost eight years. During his last months, Sell asked his son to document his final moments with his Hi8 camera – scenes including shopping for his coffin, standing at his own gravestone and visiting others living in hospice care (who don't have any idea their friend is in the same position as they are). One of Sell's most revealing and personal shorts; riddled with moments of humor & inspiration.
"I'd hate to throw the word "devastating" out again in regard to another movie about cancer, and luckily, Sell seemingly won't allow it anyway. – Of course this is rough stuff, depending on how you approach it, but it's also refreshingly upbeat, and never maudlin. The fact that it's Sell's own father fighting a losing battle against cancer makes this 10 minutes truly remarkable." – DVD Talk
IN THE GOLDEN BLOOD OF THE SUNLIGHT / BABY, YOU HAE NO IDEA (2018)
45 min.
NYC Premiere!
With his Hi8 camera in one hand and a cold drink in the other, Sell embarked on a year long tour with the New Orleans based band "The Singing Knives", creating a rock-doc tapestry that finds the members deep in the gator-filled swamps of the bayou, playing a live show at full speed in the back of a el camino and producing their first album inside a local dive bar. A rockin' portrait of friendship (a band void of ego or suffering from any vicious arguments commonly depicted in such rock-docs) and a love letter to New Orleans.
Baby You Have No Idea – Sell's short follow up to In the Golden Blood of the Sunlight, now a year later out of the swamp, finds the boys of The Singing Knives now stuffed in a Northwest recording studio and embarking on a short tour down the coast.
Featuring a notable and touching sequence with poet Walt Curtis (Author of "Mala Noche") who gave the short its title.
LIVING LIKE A KING
9 min.
Known as the "Lower East Side Minster of Information", East Village resident John King gives us a tour of his universe; from his roach-infested apartment (once awarded "Grossest Apartment in NYC") to Union Square where he recalls his experiences with Warhol and members of the Factory.
A fun-loving portrait of a carefree and hilarious individual.