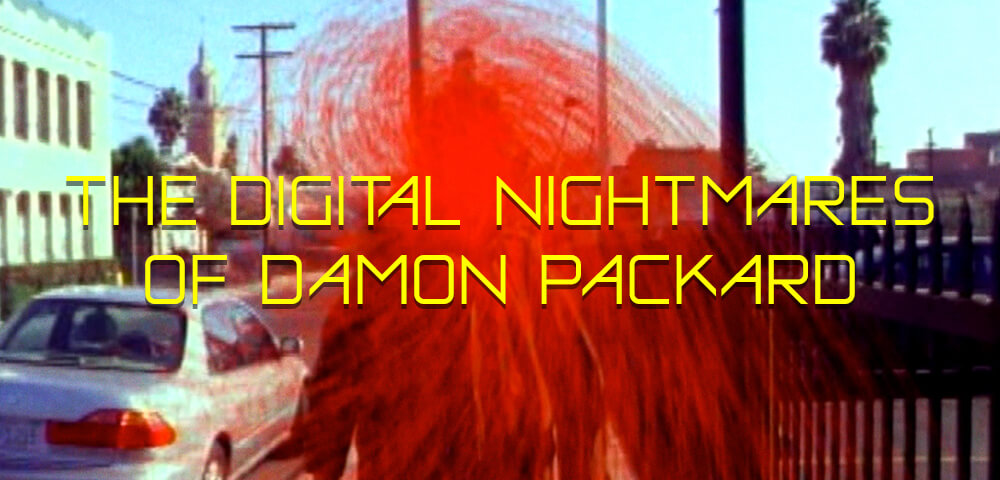 Damon Packard's films are a singular experience, a genre unto themselves in a way that few filmmakers can achieve. Working with low budgets and limitless ambition, Packard has crafted some of the most visceral, hilarious, and abrasive films of the last few decades. Littered with breakneck pop culture references, glitchy editing, nightmarish sound design, and mind-bending special effects, Packard's films feel like the cinematic equivalent of a late-night panic attack.
This October, Spectacle is proud to present PART 1 of a small retrospective of his films, leading up to PART 2 in November with the ~New York Premiere~ of his new four-year-in-the-making magnum opus FATAL PULSE aka NIGHT PULSE aka UNTITLED YUPPIE THRILLER – which will screening alongside SPACEDISCO ONE, TALES OF THE VALLEY OF THE WIND, and FOXFUR. Throw your brain in a blender and tumble down the wormhole with us.
---
REFLECTIONS OF EVIL
dir. Damon Packard, 2002
137 mins. United States.
THURSDAY, OCTOBER 10 – 7:30 PM
FRIDAY,  OCTOBER 18 – 7:30 PM
MONDAY, OCTOBER 28 – 7:30 PM
The plot ostensibly follows Julie, who died of a PCP overdose in the 70's, as she searches from 'beyond the ethers' for her brother Bob (played by Packard himself), now an overweight watch-salesman on the streets of LA dying of sucrose intolerance. In actuality, we spend most of the run time with Bob, alternately sheepish and rage-filled, as he eats and pukes and screams his way through the hell of downtown LA.
Strangely prescient of many viral internet-comedy tics – "bad" filter effects, digital distortions, pitched voices, looping audio – think Tim and Eric but more explicitly terrifying, the film is essentially a two-hour-plus panic attack with comic relief. REFLECTIONS OF EVIL dives headlong into the trauma and terror of America in the early aughts, and features one of the best on-screen uses of ET and Universal Studios, in an unauthorized sequence that famously earned Packard a lifetime ban from the park.
This one will shatter your brain and leave you puking on the sidewalk with joy. Buckle up.
---
GRIZZLY REDUX
dir. Damon Packard, 2005
91 mins. United States.
TUESDAY, OCTOBER 1 – 7:30 PM
SUNDAY, OCTOBER 6 – 7:30 PM
FRIDAY, OCTOBER 11 – 10 PM
SUNDAY, OCTOBER 20 – 5PM
Damon Packard's re-work of William Girdler's JAWS rip-off GRIZZLY is truly a labor of love. Expanding on the original with alternate cuts, added footage, and an "enhanced" mix, Packard adds a huge dose of hilarity and gore – most notably with a much louder guttural bear groan every time the classic Bear-POV cam appears, making its unnoticed approach on helpless campers even more hilarious.
Whether you're a fan of the original or a newcomer to GRIZZLY, you'll find something to love here. Crack a cold one, sharpen your pencils and don your camo for this "extra scary" redux.
---
THE UNTITLED STAR WARS MOCKUMENTARY
dir. Damon Packard, 2003
45 mins. United States.
MONDAY, OCTOBER 7 – 10 PM
WEDNESDAY, OCTOBER 23 – 10 PM 
SUNDAY, OCTOBER 27 – 7:30 PM
George Lucas and the STAR WARS prequels get raked over the coals for forty-five relentlessly hilarious minutes, using BTS production footage to expose the buffoonery that was Lucas' attempt to bring his 'immense vision' (read: sell toys) to life. Packard inserts himself and a few cohorts into the madness that was production on EPISODE ONE: THE PHANTOM MENACE – a budget freak-out at the cost of CGI and a cult-initiation-chant at ILM studios ('Digital characters rule. Digital characters rule.') May the force be with you as you experience Lucas' CGI-fueled nightmare through Packard's eyes.
screening with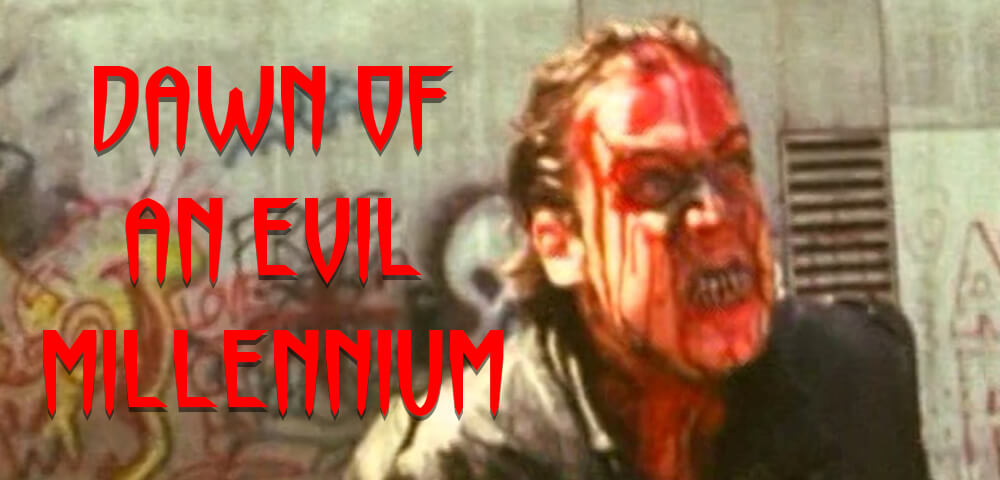 DAWN OF AN EVIL MILLENNIUM
dir. Damon Packard, 1988
20 mins. United States.
A fake-trailer for a non-existent 20 hour feature ("starring Jeff Bridges"), Damon's first notable short film has all the trademarks that would come to mark Packard's work – glitchy, manic editing, gross out sound effects + splatter effects, undead, aliens, LA street life – horror pastiche cranked to 11 and mutated into a twisted work of art. Think MAD MAX meets EVIL DEAD on PCP.
Clocking in at a mere 20 minutes that takes you to the ends of the universe and back, DAWN OF AN EVIL MILLENNIUM is sure to leave you wishing Netflix would dump Packard a bunch of money to create the full twelve-hour version we deserve.