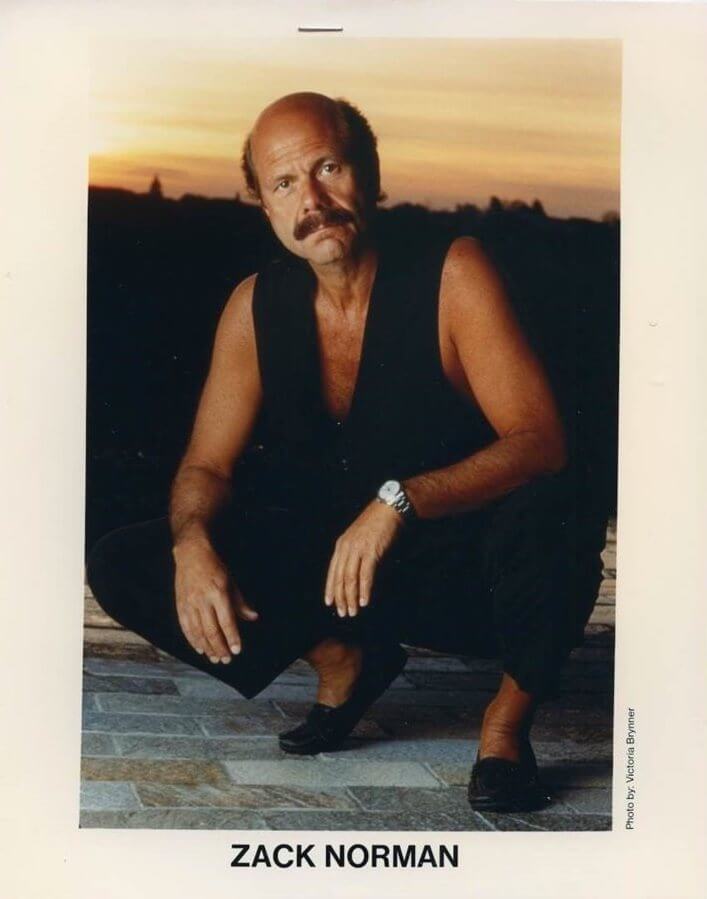 "There are people through the decades who become regular fixtures in the pages of Variety – everyone from Al Jolson to Jimmy Durante to Michael Ovitz to Harvey Weinstein. But no one's presence has been as constant as that of Zack Norman." – Variety
🔥 NEIL COHEN & ZACK NORMAN (aka HOWARD ZUKER) IN PERSON ON OCTOBER 15 🔥
🔥  ZACK NORMAN (aka HOWARD ZUKER) IN PERSON ON OCTOBER 14 🔥
🔥 NEIL COHEN & ZACK NORMAN (aka HOWARD ZUKER) IN PERSON ON OCTOBER 15 🔥
Filmed in the dead center of Reagan's second-term, CHIEF ZABU was conceived as as a send-up of the get-rich-quick American mentality of the yuppie '80s, following a couple of loudmouths who get themselves into an ill-conceived real estate venture in the fictional Polynesian island nation of Tiburaku. Zack Norman (of SITTING DUCKS and Robert Downey's AMERICA) co-stars—and co-directs under his the name Howard Zuker—alongside the legendary Allen Garfield and Allan Arbus. Filmed over a two-week period at Bard College's campus with a small indie crew (lensed by Frank Prizzi, who also DPed for SLEEPWALK and LIVING IN OBLIVION), it also enlisted a 22-student fleet of Bard interns padding out the shoot. The shoestring budget was so ludicrously scrappy, the production was profiled in a special "film centennial" issue of Life magazine.
Perhaps in an act of life imitating art, the production was subjected to its own comedy of errors, toiling for well over a year to find a distributor and eventually languishing after its would-be acquirer declared bankruptcy mere weeks before its planned premiere. But the story didn't end there: the film achieved an unexpected second life as a running gag on MST3K, its hosts echoing the long-running page-3 ad ran in Variety for three years—"Zack Norman is Sammy in CHIEF ZABU"—every time a newspaper is shown on screen.
In October 2016, the political ascendancy of a certain real estate tycoon who rose to prominence in Reagan's America—and whose own conquests had been a literal inspiration the film—motivated Norman and producer Neil Cohen to dust the film off, showing the film as a series of road show screenings across the US. Its influence is slowly but surely paying off: if you're ever at Ft. Lauderdale tiki bar The Mai-Kai, you can order a rum speciality drink called "The Chief Zabu." Indeed, it's probably worth a revival—it's a handsome 73 minute character-driven comedy, carried not only by its heavies Garfield and Arbus, but by Zack Norman's gabby, desperate, puppy dog comedic ingenuity.
Norman, a real estate mogul in his non-celluloid life, is an actor, stand up comedian, and film financier (under pseudonym Howard Zuker), whose industriousness helped fund Spaghetti westerns, cult lesbian vampire film DAUGHTERS OF THE DARK, Peter Davis's epochal Vietnam documentary HEARTS AND MINDS, and many of the films of Henry Jaglom. In honor of his forthcoming appearance at Spectacle and decades-long dedication to the seventh art, we also show selections from his on-screen career—the early '80s buddy comedy SITTING DUCKS; the much-maligned Robert Downey Sr. film AMERICA; Henry Jaglom's film festival send-up FESTIVAL IN CANNES; and a very odd, porno-chic parody of JAWS titled GUMS, directed by Robert J. Kaplan (director of the Holly Woodlawn midnight SCARECROW IN A GARDEN OF CUCUMBERS) and starring Brother Theodore .
🔥 ZACK NORMAN (aka HOWARD ZUKER) IN PERSON ON OCTOBER 14 🔥
🔥 NEIL COHEN & ZACK NORMAN (aka HOWARD ZUKER) IN PERSON ON OCTOBER 15 🔥
🔥 ZACK NORMAN (aka HOWARD ZUKER) IN PERSON ON OCTOBER 14 🔥
---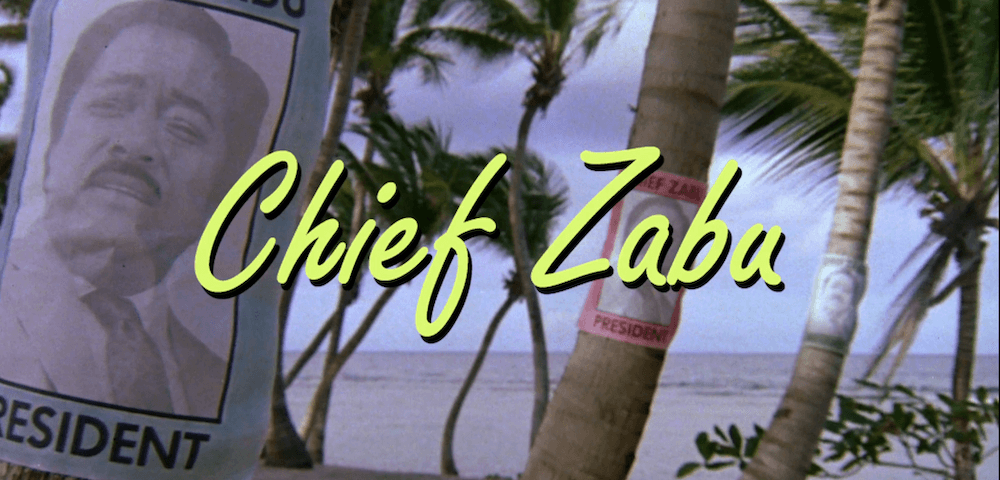 CHIEF ZABU
dirs. Howard Zuker and Neil Cohen, 1988/2016
73 mins. United States.
TUESDAY, OCTOBER 15 – 7:30 and 10PM
w/Zack Norman (aka Howard Zuker) and Neil Cohen in person for Q&As!
(These screenings are $10.)
SATURDAY, OCTOBER 26 – 7:30 PM
The storied 1988 feature from Howard Zuker (Zack Norman's film financier alter ego) and Neil Cohen, a fast-talking duo who met during the production of Robert Downey Sr.'s AMERICA. Finally resurfacing in a post-Trump America, it's a romp on a shoestring, featuring appearances from heavies like Allan Arbus (GREASER'S PALACE, M*A*S*H), Allen Garfield (NASHVILLE, BEVERLY HILLS COP II), Norman himself, and Marianna Hill (THE GODFATHER PART II).
---

FESTIVAL IN CANNES
dir. Henry Jaglom, 2001
100 mins. United States.
WEDNESDAY, OCTOBER 9 – 7:30 PM
SUNDAY, OCTOBER 13 – 5 PM
MONDAY, OCTOBER 21 – 7:30 PM
SUNDAY, OCTOBER 27 – 5 PM
Henry Jaglom's early 2000s highlight, Festival In
Cannes
is both a love-letter and a denunciation of the Riviera's most-coveted Croisette. In typical Jaglom style, the spotlight is set upon a wispy ensemble cast as they drift through Hollywood's most seductive landscape, exchanging deceits and searching for meaning. Featuring Peter Bogdanovich, as well as glimpses of Faye Dunaway, Jeff Goldblum, and Holly Hunter.
---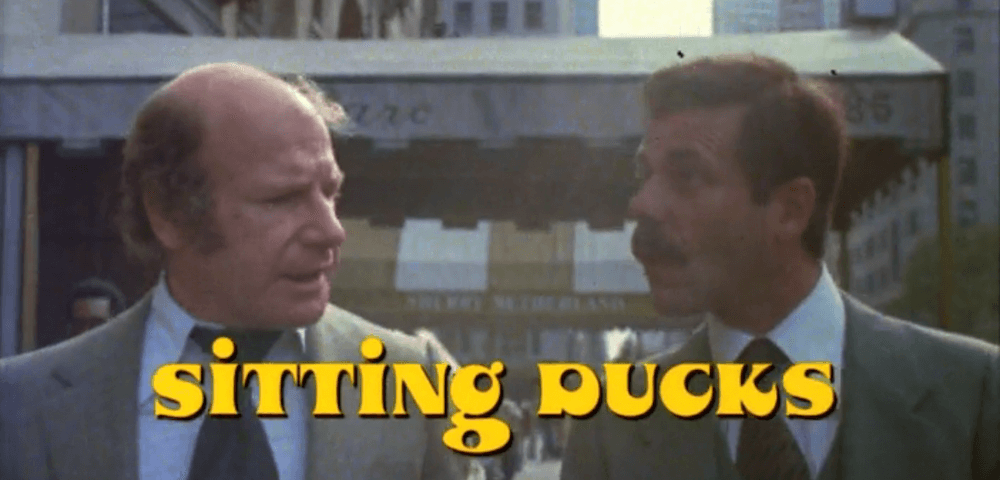 SITTING DUCKS
Dir. Henry Jaglom, 1980
90 mins. United States.
FRIDAY, OCTOBER 4 – 7:30 PM
MONDAY, OCTOBER 14 – 7:30 PM w/ZACK NORMAN in PERSON for Q&A!
Initially shown in May as part of our Jaglom '80s series EMOTION TIME, SITTING DUCKS has Zack Norman and Michael Emil as neurotic petty criminals en route to Central America, caught up in a romantic carousel. An envoy of the eighties: self-help morphs into opportunism, the American landscape becomes a string of motels and strip-malls—the perfect pre-game for CHIEF ZABU.
---
AMERICA
(aka MOONBEAM)
dir. Robert Downey Sr., 1986
83 mins. United States.
THURSDAY, OCTOBER 3 – 10 PM
WEDNESDAY, OCTOBER 9 – 10 PM
MONDAY, OCTOBER 14 – 10 PM w/ZACK NORMAN in person for Q&A!
SUNDAY, OCTOBER 20 – 7:30 PM
AMERICA (aka MOONBEAM) was filmed in 1982, released in 1986, and then rarely screened or talked about up. Featuring an ensemble of idiosyncratic newsman led by Zack Norman (an action reporter fashioning a woman's dress), MOONBEAM, an arguable precursor to Adam McKay's ANCHORMAN, is a puzzling offbeat relic from the clown Prince of cinematic crime himself. At times unquestionably funny, and at others frustratingly insensitive, Downey Sr's absurdist satire tells the story of a local news station who accidentally "beams" its transmission to the moon. You kind of need to see it to believe it—and even then, good luck figuring out what to make of it.
---
GUMS
dir. Robert J Kaplan, 1976
70 mins. United States.
FRIDAY, OCTOBER 4 – MIDNIGHT
THURSDAY, OCTOBER 10 – 10 PM
FRIDAY, OCTOBER  18 – 10 PM
MONDAY, OCTOBER 21 – 10 PM
An endlessly odd relic from the age of porno chic, GUMS stars comedian and metaphysician Brother Theodore in a ribald, bad taste parody of JAWS. From Robert J. Kaplan, director of the Holly Woodlawn midnight classic SCARECROW IN A GARDEN OF CUCUMBERS.