Comic Arts Brooklyn and Spectacle present an evening of films selected by two of the most imaginative and prolific voices in contemporary comics. Charles Forsman (The End of the Fucking World, Celebrated Summer, Revenger) and Lale Westvind (Now & Here, Hot Dog Beach,Hyperspeed to Nowhere) have each been invited to present a film which has both inspired and influenced their comics practices.
SUNDAY, NOVEMBER 8 – 7:30 PM: MS. 45
SUNDAY, NOVEMBER 8 – 10:00 PM: LIQUID SKY
---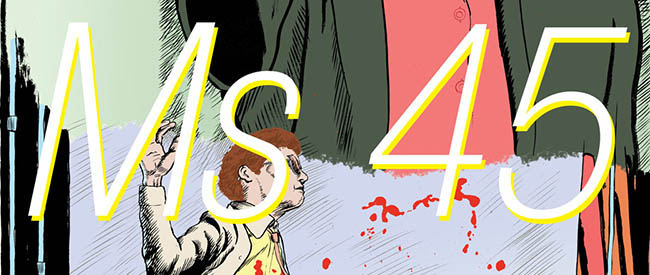 MS. 45
Dir. Abel Ferrara, 1981
U.S., 80 min.
SUNDAY, NOVEMBER 8 – 7:30 PM
MS. 45 (Dir. Abel Ferrara, 1981), selected by Charles Forsman, tells the story of a shy and mute seamstress gone insane after being attacked and raped twice in one day. Taking to the streets of New York after dark, she randomly kills men with a .45 caliber gun, making this an unforgettable misandristic rape and revenge story. Fans of Forsman will immediately recognize similarities to his current series, Revenger, a graphic exploration of a grieving mother turned tough-as-nails action hero.
---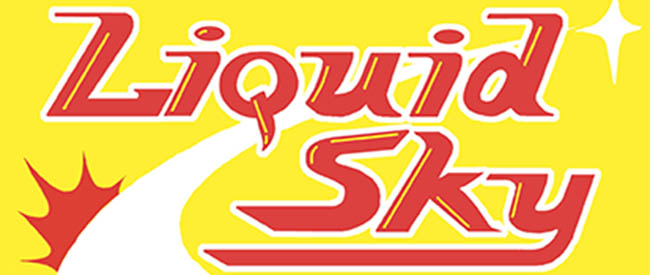 LIQUID SKY
Dir. Slava Tsukerman, 1982
U.S., 112 min.
SUNDAY, NOVEMBER 8 – 10:00 PM
Westvind's fast, loud and compelling comics often amalgamate science fiction with the basic tenets of modern life, making the darkly humorous and thoroughly bizarre LIQUID SKY (Dir. Slava Tsukerman, 1982) a fitting choice. Tsukerman's cult film sees an alien creature invade New York's punk subculture in its search for an opiate released by the brain during orgasm, featuring an iconic male/female dual performance by Anne Carlisle and an unforgettable soundtrack.
---
To mark this special occasion, Forsman and Westvind have designed new posters for their film choices. These limited edition posters are available at the screening as well as from Spectacle's Etsy store and Desert Island Comics.