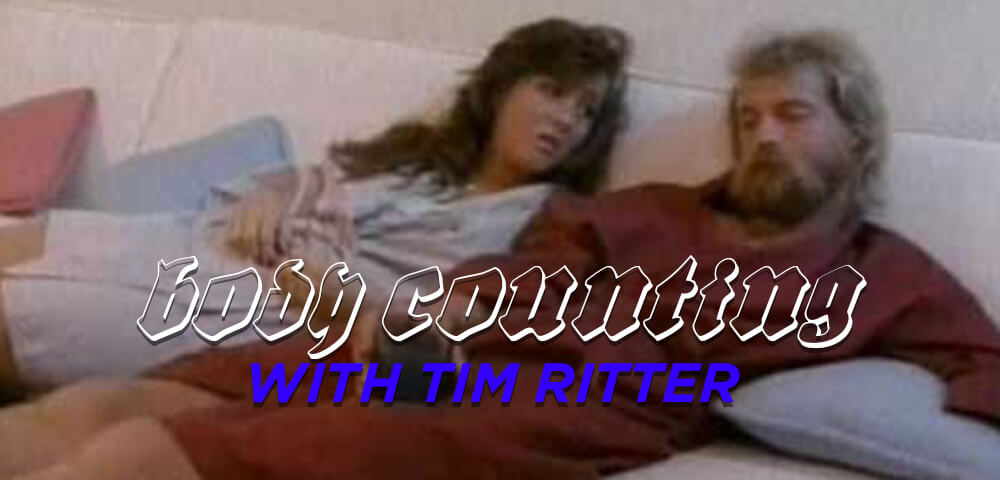 Hankering for a good old-fashioned slasher, but sick of all those slick production values and coherent plots? Look no further than Spectacle's very special October retrospective of early Tim Ritter joints.
The offerings in this series were all written and directed by Ritter between the ages of 16 and 19, and boy does it show, as he delves into insecure white-male panic head on. If that sounds too serious or self aware, don't worry, these SOV classics are neither of those things. They are a great deal of fun, though!
---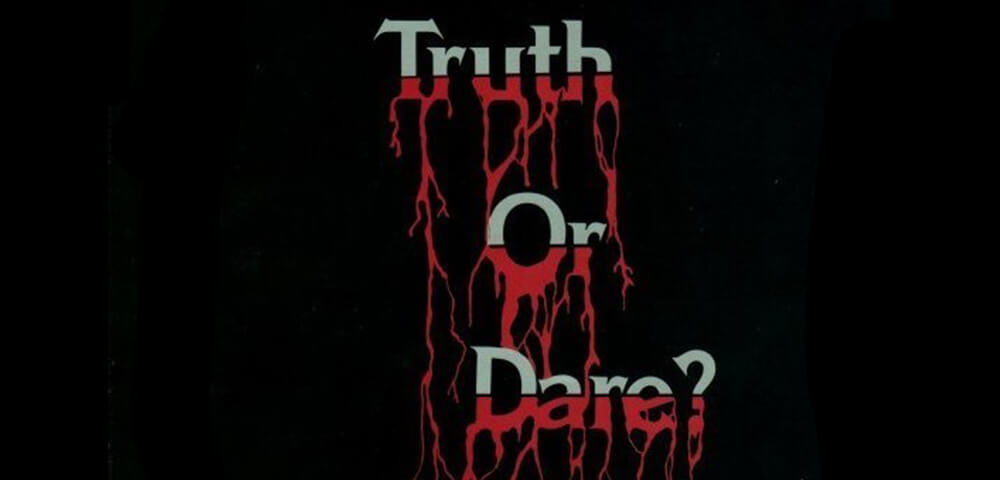 TRUTH OR DARE: A CRITICAL MADNESS
dir. Tim Ritter, 1986
87 mins. United States.
WEDNESDAY, OCTOBER 2 – 7:30 PM
TUESDAY, OCTOBER 8 – 10 PM
FRIDAY, OCTOBER 25 – 10 PM
WEDNESDAY, OCTOBER 30 – 7:30 PM
Mike Strauber is just your average Joe, working a 9-to-5 to support his doting wife Sharon. That is, until he comes home early from work and catches her in the throes of passion with his best friend Jerry. Mike spirals into madness, hallucinating a new female companion who nudges him into some playful self mutilation and murder via a game of, you guessed it, Truth or Dare! The bodies begin to stack up quickly in increasingly unique ways, including a brief side-trip through a mental hospital and a golden mask for some reason.
---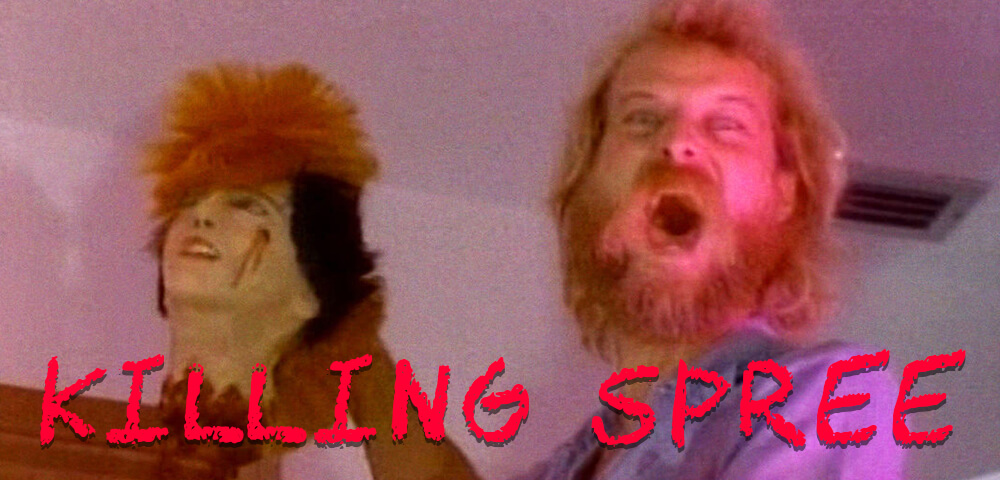 KILLING SPREE
dir. Tim Ritter, 1987
88 mins. United States.
TUESDAY, OCTOBER 1 – 10 PM
SUNDAY, OCTOBER 6 – 5 PM
SATURDAY, OCTOBER 12 – 7:30 PM
WEDNESDAY, OCTOBER 30 – 10 PM
What can you say about a film starring a man named Asbestos Felt? Not much.
Tom is convinced his wife is sleeping around on him, so he goes on a killing spree, offing anyone he suspects might be philandering with his her – but this time, the victims aren't staying dead!
KILLING SPREE is essentially TRUTH OR DARE? turned to 11, trading in the same themes and paranoia as his previous feature but managing to go even more berserk, indulging in cheap porn-parody setups to kills as Tom reads sleazy short stories his wife has written and fantasizes himself into a murderous rage.
The best suburbia takedown this side of EDWARD SCISSORHANDS, with exterior locations so bland they're dreamlike, and interiors so stylishly decorated and warped by neon lighting they become a nightmare. Also make sure to stick around for an end-credit-rap-recap that will truly blow your mind.
Special thanks to American Genre Film Archive.