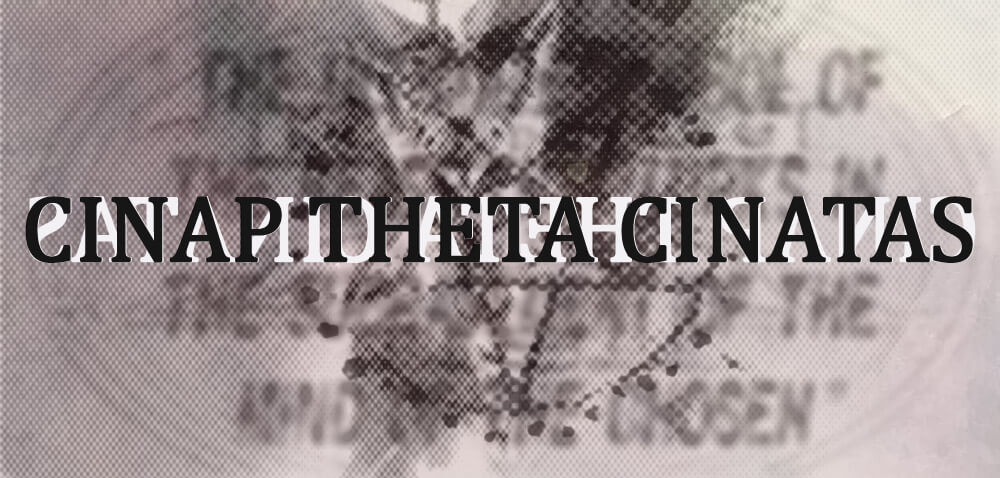 CINAP θ CINATAS
dir. Darren Bauler, 2019
33 mins. United States.
In English, with portions in German and Spanish with dubious subtitles.
TUESDAY, OCTOBER 29 – 7:30 PM
ONE NIGHT ONLY!
"For I am possessed by evil. Forever a servant of the devil."
It should be clear in 2019 that American culture is nothing but endlessly rehashing the later half of the 20th century, with senile politicians muttering about video games causing mass shootings and degenerate art fostering resentment against the Empire. As such, for the final installment of the CINAP CINATAS series, we present material from over fifty sources (many never before referenced in the series), from fake former Satanist/huckster Mike Warnke's comedy albums to Matamoros crime scene footage taken by the El Paso sheriff's department, from Evangelical outrage at the shirtless antics of His Royal Badness (rest in purple) to the dismal roots of Multiple Personality Disorder as Satanic Ritual Abuse to Deicide's prank calls to talk radio "expert" Bob Larson, no burnout is left unheard, no stoner left unturned. For the first time ever, we are including illuminating/obscuriantist commentary from Dr. Barnard Euler, scholar of the uncanny. The film will commit with the sacrifice of an infant to Lucifer (weather permitting). NO REFUNDS.
Content warning: this program includes repeated and deliberate use of backmasking and binaural sound and strobe lighting — any patrons with proclivities to seizure are strongly encouraged not to put themselves in harm's way. Repeated discussion of suicide, homicide, necrophilia, blasphemy, animal sacrifice, drug and alchohol abuse. Simulated sex acts.