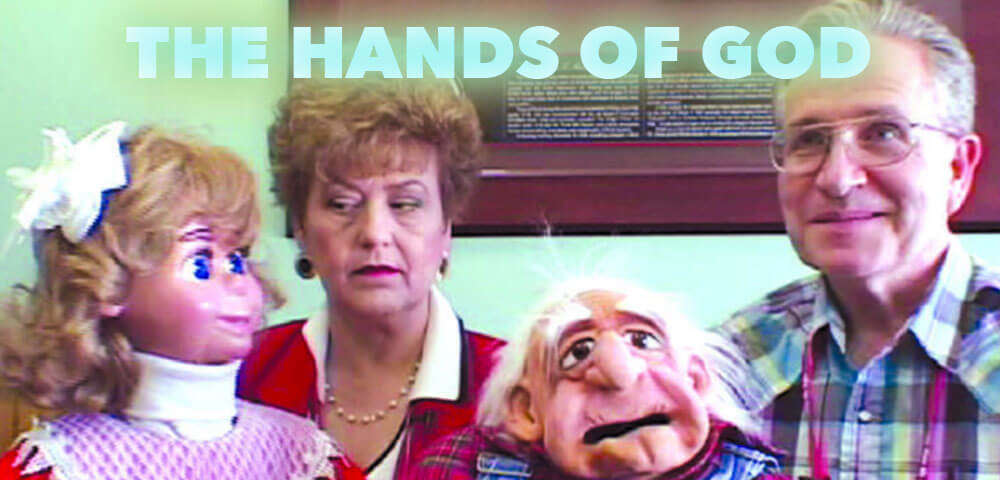 THE HANDS OF GOD
dir. Alyson Levy, 2003
22 min, USA
preceded by
HIGHWAY
dir. Sergei Dvortsevoy, 1999
57 min, Kazakhstan
In Kazakh with English subtitles
with

Clips from WONDER SHOWZEN
dir. PFFR, 2005-2007
~20 min, USA
THURSDAY, OCTOBER 3 – 7:30 PM  w/Alyson Levy in person for Q&A!
(This event is $10.)
Circa 2003, THE HANDS OF GOD was devised by Alyson Levy and PFFR after coming across an advert for a Christian Puppetry Conference and receiving permission to film. Its zero frills situate its affect uncomfortably between dead-pan and reverent. At 22 minutes, it's a concise and bittersweet portrait of the edges of art and faith.
Screening alongside are a selection of segments from MTV2's WONDER SHOWZEN (2005-2007), the much-loved, frenetic parody of children's educational shows, which was being developed by the group at roughly the same time, and HIGHWAY, Sergei Dvortsevoy's contemplative study of a traveling family circus as they traverse post-Soviet Kazakhstan, an influence on Levy.
Alyson Levy is a member of the art collective / TV production company PFFR. For the collective, she wrote and produced TV series such as XAVIER: RENEGADE ANGEL (2007-2009) and THE HEART, SHE HOLLER (2011-2014). Levy will be in attendance to discuss the works.