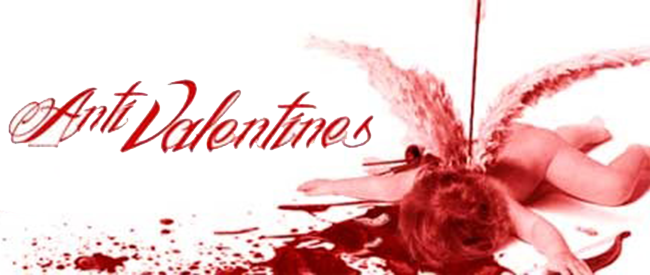 This February, Spectacle presents five tales of polygamy, age disparity, role-playing, revenge, and murder…
Join us in celebrating ANTI-VALENTINES: a salute to all the things that make love so awful.
---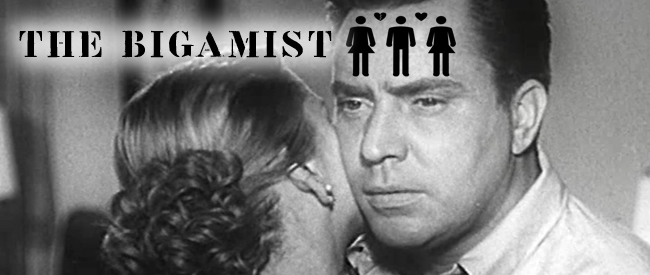 THE BIGAMIST
Dir. Ida Lupino, 1953
USA, 80 min.
SUNDAY, FEBRUARY 2 – 5:00 PM
TUESDAY, FEBRUARY 11 – 7:30 PM
It's 10pm… do you where your loved one is?
Pioneering female proto-auteur Ida Lupino directs and co-stars in THE BIGAMIST, a minor-key tragedy of one man's shameful, helpless descent into the depraved world of dual marriage. Planning to adopt a baby with gorgeous wife Eve (Joan Fontaine), Harry (Edmond O'Brien) can't help but act suspicious in the office of adoption agent Mr. Jordan (Edmund Gwenn). Jordan begins to investigate Harry, quickly discovering his other marriage across town to strong-willed wife Phyllis (Ida Lupino). How the heck did Harry get into this mess?
Mid-century puritanism aside, THE BIGAMIST easily engages with a sustained tone of strong performances and a genuinely interesting narrative built out of Harry, Eve and Phyllis' predicament. After its modest success, the film was to be the last—along with The Hitch-Hiker, released the same year—in a concentrated period of filmmaking for Ida Lupino, who would turn her attention to writing and directing for television and only helm one more feature film in her career: 1966's Catholic comedy THE TROUBLE WITH ANGELS.
Interestingly, THE BIGAMIST was written by noir-screenwriter-turned-TV-writer/producer Collier Young, who was married to Ida Lupino from 1948 until 1951… and then married to Joan Fontaine from 1952 until 1961 (including, of course, during the production of this film). Allegedly the two marriages never overlapped (at least not legally)…
---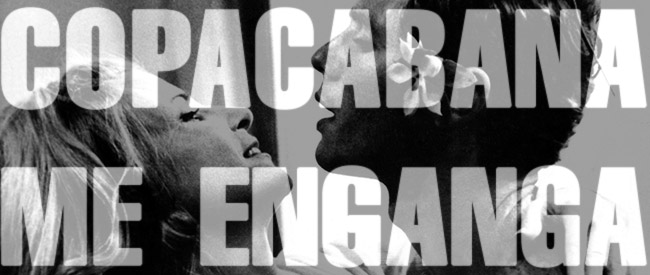 COPACABANA ME ENGANA
(aka Copacabana Fools Me)
Dir. Antonio Carlos da Fontoura, 1968
Brazil, 96 min.
In Portuguese with English subtitles
SUNDAY, FEBRUARY 2 – 7:30 PM
TUESDAY, FEBRUARY 25 – 7:30 PM
We are also showing Antonio Carlos da Fontoura's second film, THE DEVIL QUEEN, in our Out in the Streets series.
Brazilian Cinema Novo rides the nouvelle vague in COPACABANA ME ENGANA, the debut feature of Antonio Carlos da Fontoura. Shot in an off-the-cuff independent style that also recalls Cassavetes' FACES, it tells the story of Marquinhos (Palestinian-born actor Carlo Mossy in his screen debut), a mixed-up middle-class twenty-something dodging responsibility while carousing on the streets of Rio with his idiot friends. When the catcalling odds game lands him in bed with a beautiful older woman whom he begins to see regularly, a whole wave of emotions flood into his alcohol-soaked consciousness: romance, amour fou, confusion, jealousy, intimidation, responsibility, insatiable wanton horniness. It's eventually complicated by marital tensions among his parents, and the insinuation of his partner's smuggler ex-husband into Marcos's confidence, assuring the boy that he's, basically, a rebound.
Transpose THE 400 BLOWS and ALL THAT HEAVEN ALLOWS to Rio, shove it amid boisterous posturing of MEAN STREETS, and lay down a tropicalia backbeat (including Gal Costa, Os Mutantes, and Caetano Veloso — plus a show-stopping needle drop by Otis Redding), and you start to get the idea. The soundtrack is critical, not only as a major cultural touchstone of the tropicalia movement (the musical-manifesto compilation Tropicália: ou Panis et Circencis was released that same year and might as well be considered COPACABANA's unofficial soundtrack), but also in its contrapuntal disruptions that are pure coitus interruptus, rendering the light recurring strains of Gal Costa's "Baby" downright iconoclastic. (One might also consider this technique is only just now being grasped by Scorsese in THE WOLF OF WALL STREET — and COPACABANA pre-dates his entire career.) Therefore, a plot summary does little to convey how alternatively fraught, elegiac, and numb COPACABANA can be. Though Fontoura's style isn't as outright radical as contemporaries like Rogério Sganzerla or Júlio Bressane, its subversion traffics in relative subtlety, making COPACABANA ME ENGANA not only an international coming-of-age classic, but a staggering achievement of eager first-time filmmaking.
---
HONEYCOMB
(aka La madriguera)
Dir. Carlos Saura, 1969
Spain, 98 min.
In Spanish with English subtitles
SUNDAY, FEBRUARY 9 – 7:30PM
MONDAY, FEBRUARY 10 – 10PM
Directed with controlled precision by Spanish auteur Carlos Saurs (Cría cuervos…, The Flamenco Trilogy) and starring Geraldine Chaplin (Doctor Zhivago) and Per Oscarsson (Hunger), this taut relationship drama concerns a bourgeoisie couple's descent into kinky role-playing games following the unearthing of some (possibly phantasmic) family heirlooms.
Bored rich housewife Teresa begins having strange sleepwalking episodes after her basement gets filled with old family bric-a-brac… intense enough that her workaholic husband Pedro follows her downstairs and discovers her playing out elaborate fantasy scenarios in her sleep-waking state. At the same time, their marriage is heading down a path of banal routine, so what better way to revive it then with a little dominant/submissive role-playing? Following a breakthrough moment involving Teresa's very heady Electra complex, the two draw the shades on their minimalist mansion and push their fevered games into the realm of the surreal… only they may have gone too far past the point for someone to utter the 'safe' word.
Made during Saura's fruitful collaborative 12-year period with star/muse Geraldine Chaplin and scripted with the actors alongside titan screenwriter Rafael Aconza (Mafioso, The Big Feast), HONEYCOMB is an elaborate game of sexual one-upmanship in the mode of a destructive middle-class drama surrounded by madcap dream scenarios worthy of Buñuel.
---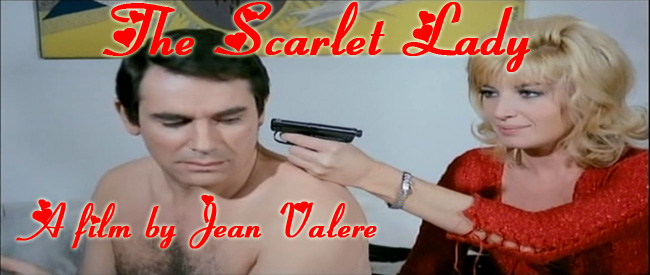 THE SCARLET LADY
Dir. Jean Valere, 1969
France, 90 min.
In French with English subtitles
WEDNESDAY, FEBRUARY 5 – 10:00 PM
MONDAY, FEBRUARY 17 – 7:30 PM
Best known as Michelangelo Antonioni's muse in his 1960s masterpieces, Monica Vitti gets a chance to show her underrated comedic chops in THE SCARLET LADY (also judgmentally, but more honestly, titled THE BITCH WANTS BLOOD for American audiences). Lucille Lombardi, a gorgeous, glamorous Italian businesswoman, finds out that her cad of a boyfriend/employee, Julien, has bankrupted her family business completely, leaving her broke and alone. Wallowing in self-pity and champagne and caviar, Lucille decides to kill herself, but wants the exquisite pleasure of killing Julien first – in Paris, no less. Lucille indulges her every whim in Paris, waiting for Julien to arrive; but will a handsome, kindly stranger ruin her plans?
Starring Vitti and shot by Carlo Di Palma, Antonioni's preferred color cinematographer, THE SCARLET LADY is like an alternate-universe parallel to the duo's previous collaboration RED DESERT, where the female protagonist takes control over her own life, while wanting to end it all. The film is part goofy comedy, part serious contemplation of what actually matters in life, themes that Woody Allen would later mine for his similar (but way less vengeance-minded) BLUE JASMINE. THE SCARLET LADY uses Vitti's gorgeous face, considerable charm, and not-insignificant talent to make you actually care for Lucille, not to mention root for her to get her revenge. Come celebrate the month of love by dreaming about killing your scumbag lover!
---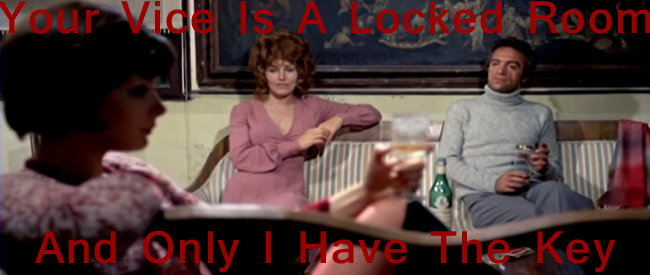 YOUR VICE IS A LOCKED ROOM AND ONLY I HAVE THE KEY
(aka Il tuo vizio è una stanza chiusa e solo io ne ho la chiave)
Dir. Sergio Martino, 1972
Italy, 96 min.
Italian with English subtitles
SATURDAY, FEBRUARY 8 – 10:00 PM
FRIDAY, FEBRUARY 14 – 10:00 PM (Introduced by Tenebrous Kate)
"I don't feel like being involved in one of your spectacles."
Made between Martino's ALL THE COLORS OF THE DARK and TORSO, YOUR VICE IS A LOCKED ROOM AND ONLY I HAVE THE KEY is a misanthropic, brooding, manipulative and beautiful treatment of Edgar Allen Poe's story "The Black Cat." It also has a drunk author getting J&B shipped by the crate to his house, which might be the gialloest thing ever. Fans of Sergio Martino's earlier film THE STRANGE VICE OF MRS. WARDH (from which this film gets it name) might be thrown a bit by the subdued, sullen quality, but it's part of a greater plan, a plan that includes commune freak-outs, slaughtered mistresses, gratuitous POV (on line with Martino's next film, TORSO) and perhaps greatest of all, Edwige Fenech, of whom I can say nothing without getting the vapors. With a storyline that'll satisfy no-loose-ends mystery fans, enough jaw-dropping cinematography and costuming to please the art crowd, and Martino's thoughtful and visceral style (there's also a great Bruno Nicolai score to sweeten the pot), YOUR VICE…definitely fits the Anti-Valentine's bill.