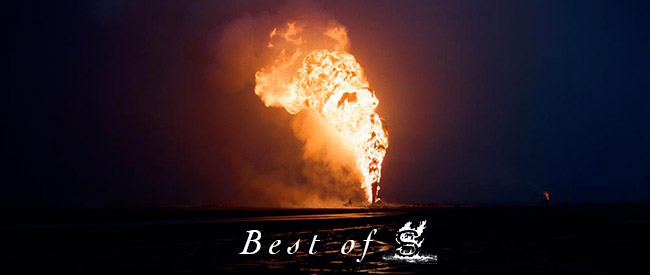 To mark the conclusion of Spectacle's fourth full calendar year of operation, our programming collective has selected their favorites from among the regular series features each other showed throughout the past twelve months. The result, BEST OF SPECTACLE (aka BoS2K14), provides an opportunity to revisit some of 2014's greatest discoveries, thrills and audience-pleasers.
This is the second half of our selections, the first half can be viewed here.
---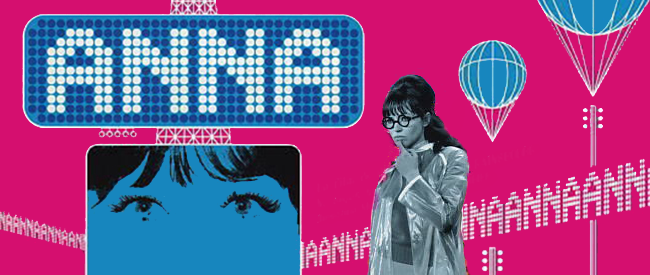 ANNA
Dir. Pierre Koralnik, 1967
France, 85 min.
In French with English subtitles
With custom English subtitles created by Spectacle!
THURSDAY, JANUARY 8 – 7:30 PM
THURSDAY, JANUARY 15 – 10 PM
SATURDAY, JANUARY 24 – 10 PM
TUESDAY, JANUARY 27 – 7:30 PM **closed due to inclement weather**
THURSDAY, JANUARY 29 – 7:30 PM
Part of the How Anna Got Her Groove Back: Karina After Godard series.
A kaleidoscopic, energetic burst of bright colors, infectious musical numbers, and absurdly charming performances, ANNA is a pop-art musical masterpiece that has been locked away for far too long.
Originally made as the first color film for French TV, Anna Karina stars as a shy artist who is unknowngly photographed one day and soon becomes the obsession of an advertising executive (played by French New Wave stalwart Jean-Claude Brialy). He plasters her image up all over town in an attempt to discover the mystery girl, whom he doesn't seem to notice is the same girl that he keeps bumping into whose wearing those nerdy-chic glasses…
But really, this is all just an excuse for zany, irrestistable fun. The Yé-Yé music, scored and soundtracked by French pop icon Serge Gainsbourg (who also makes several on-screen appearances), is some of the most infectious and catchy work of his career, with Karina's vocals shining throughout, including the famous 'Roller Girl' number that has since been referenced in countless fashion spreads. Every sequence features candy-coated visuals and sumptuous costuming soaked in the era's impeccable style, all supported by ace contributions from key Godard personnel, including editor Françoise Collin (BAND OF OUTSIDERS, PIERROT LE FOU, 2 OR 3 THINGS I KNOW ABOUT HER) and DP Wally Kurant (MASCULINE FEMININE). Impossible to resist, the film feels like a pitch-perfect melding of Godard's A WOMAN IS A WOMAN and Demy's THE UMBRELLAS OF CHERBOURG, with Karina's adorable beauty and effervescent charm as the center of attention. And be on the lookout for a Marianne Faithfull cameo!
The film was a hit on French television in the late 60s and received a brief Japanese theatrical run in the 90s, but has since vanished and, to the best of our knowledge, has never screened before in the US. Working with Universal Music, Spectacle is enthralled to present this lost gem of 60s French cinema.
---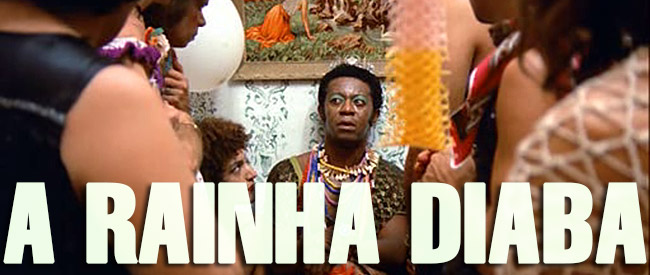 A RAINHA DIABA
aka The Devil Queen
Dir. Antonio Carlos da Fontoura, 1974
Brazil, 99 min.
In Portuguese with English subtitles

SUNDAY, JANUARY 4 – 7:30 PM
SATURDAY, JANUARY 10 – 7:30 PM
WEDNESDAY, JANUARY 21 – 7:30 PM
WEDNESDAY, JANUARY 28 – 10 PM

Part of the Out in the Streets series.
[TRIGGER WARNING: Drug use, violence, sexual slurs, and a disturbing scene of torture.]
It was six years between Antonio Carlos da Fontoura's stunning debut, COPACABANA ME ENGANA, and it's follow-up, A RAINHA DIABA. If the former film bears the stylistic tropes of François Truffaut, then it might be said that the later was clearly influenced by weed. In a stunning change-up, the gritty, black-and-white, often loosely-choreographed cinematography is abandoned in favor of a shocking explosion of bright color to tell the story of The Devil Queen, a ruthless, pansexual, drug-pushing queen who runs Rio de Janeiro's favelas with a velvet-gloved fist.
A RAINHA DIABA is loosely based on the persona of Madame Satã ("Madam Satan," a name adapted from the Cecil B. DeMille film), ex-slave, drag performer, self-described homosexual, biological father of seven, convicted murderer, and legendary cabaret performer who was an outlaw hero in Rio's 1930's underground. Fontoura's contemporary seventies riff is also shaped by the director's admission that every time he smoked a joint, he wondered about the bloodshed that came with it. And the movie has no shortage of it, in garish, Hershchell Gordon Lewis red, chronicling the war that erupts in the streets after The Queen and his henchmen attempt to frame a small-time street hustler to take the fall for his boyfriend. Milton Gonçalves dominates the title role with a ruthless, wry performance that garnered him Brazil's preeminent Best Actor award. And Odete Lara (star of COPACABANA ME ENGANGA and Glauber Rocha's ANTONIO DAS MORTES) is also spectacular as the hustler's nightclub singer girlfriend.
Just as COPACABANA predates Scorsese's soundtracks and self-styled tough guys (motifs further developed here), A RAINHA DIABA is startlingly prescient of Pedro Almodóvar's subject matter and kitschy aesthetic approach, populated with a cast of hustlers, street walkers, addicts, and outcasts that would make fine Warhol superstars. (Come to think of it, this film also predates the Scorsesean montage where people run around with guns and slaughter each other over a thin wire of searing, acid-rock guitar.) A RAINHA DIABA was one of the first films to chronicle the culture of drugs and criminality that existed in Rio's favelas, but it forgoes the neorealist approach in favor of a nicely toasted version of Late Cinema Novo expressionism; there are oblique feats of subtly fried cinematography that appear as if they were processed not through the camera lens, but somehow willed into existence by tetrahydrocannabinol itself.
Basically, if you like weed, drag, and violence, then good news from Earth: you have a higher purpose this month.
---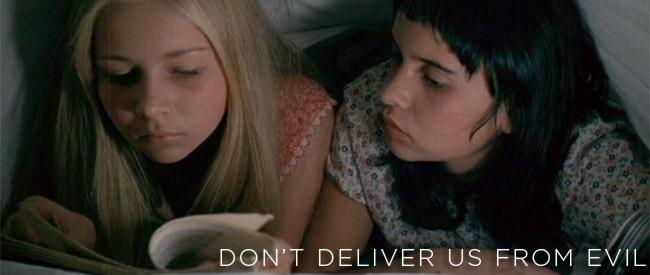 DON'T DELIVER US FROM EVIL
Dir. Joël Séria, 1971
France, 110 min.
In French with English subtitles
FRIDAY, JANUARY 9 – 7:30 PM
TUESDAY, JANUARY 13 – 7:30 PM
SATURDAY, JANUARY 17 – 7:30 PM
SATURDAY, JANUARY 31 – 7:30 PM

Part of the Spectober IV series.
[TRIGGER WARNING: Attempted sexual assault of a minor]
"Really about the obsessive nature of female friendship, of girls suffering a tedious, square world filled with hypocrisy and becoming hopped up by literature and the forbidden and hellfire and all the stuff that's so intense when you're 15, [DON'T DELIVER US FROM EVIL] is a fiendish paean to the freaky bad girl—girls who, when staring into that bland void would rather, quite literally, burn out than fade away." – Kim Morgan, Sunset Gun
Special thanks to Pete Tombs and Mondo Macabro
One of the great unhearalded works of early '70s youth rebellion, DON'T DELIVER US FROM EVIL is about a pair of upper-class parochial school BFFs who swear themselves to Satan and set out, in their own seemingly innocent way, to inflict pain and cruelty on do-gooding "idiots." Over the course of a summer, the two have neighboring country vacation homes, and when Anne, the instigator of the two, is left on her own, her place becomes a haven for all kinds of wickedness. The girls amuse themselves with sexual intimidation of their neighbor, restaging Christ's Carrying of the Cross with a lame groundskeeper, holding a Satanic ceremony, and seducing a married man. When they return to school, they make the ultimate statement of contempt for middle-class values.
The film is as much about hiding under the covers with flashlights and dirty books and sneaking cigs and communion wine as it is figuring out where to hide a body. It's not difficult to imagine why the film never received US distribution: it's not a lurid exploitation that could appeal to a grindhouse crowd, but its arthouse style and whimsy is rooted in too much anti-bourgeois perversion to appeal to sophisticated New Yorkers. (Though Amos Vogel does single it out in FILM AS A SUBVERSIVE ART.) Consider it a cross between Jean Eustache and Michael Haneke with a bit of Buñuel and Larry Clark thrown in—but one that seems uniquely attuned to its young, rebellious female protagonists. It's a true diamond-in-the-rough.
Rally your best friend and check it out: this is essential bad girl viewing.
---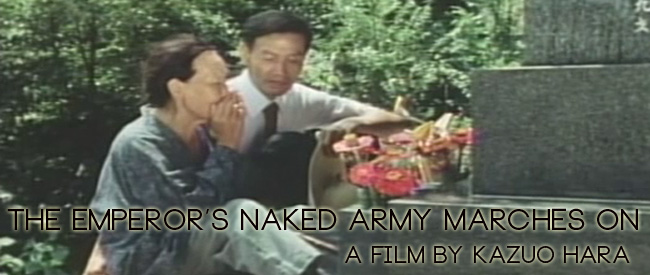 THE EMPEROR'S NAKED ARMY MARCHES ON
Dir. Kazuo Hara, 1988
Japan, 122 min.
In Japanese with English subtitles
FRIDAY, JANUARY 2 – 7:30 PM
WEDNESDAY, JANUARY 7 – 7:30 PM
SUNDAY, JANUARY 25 – 5 PM
MONDAY, JANUARY 26 – 7:30 PM **closed due to inclement weather**
Part of The Bitter Truths of Kazuo Hara series. Special thanks to Tidepoint Films.
[TRIGGER WARNING: Wartime violence and atrocities]
THE EMPEROR'S NAKED ARMY MARCHES ON is a more plainly political, but no less revealing, portrait of Japan since World War II. Kenzo Ozukaki was tireless in his campaign against the commonly held idea in Japan that Emperor Hirohito was not responsible for war atrocities during World War II, even getting arrested in the process. Ozukaki ambushes former soldiers into giving him the answers that he is obsessed with finding. His obsession is unsettling; even people who agree with him politically seem unwilling after a certain point to stand in solidarity with Ozukaki, as his methods get more outrageous, and eventually violent.
The film became surprisingly popular in Japan, earning Hara the New Director Prize from the Directors Guild of Japan (and only 16 years after his first film GOODBYE CP!) and drawing relatively large crowds for such controversial and alienating subject matter. Errol Morris has put THE EMPEROR'S NAKED ARMY MARCHES ON in his top 5 films of all time, high praise from a master of the documentary film (Michael Moore likes it too, if that's more your speed). Through the entire movie, Hara remains a silent witness to Ozukaki's increasing fanaticism and devotion to the only version of the truth he can possibly accept; but when is silence irresponsible? When are those in charge responsible for things they let happen? When is inaction morally indefensible?
---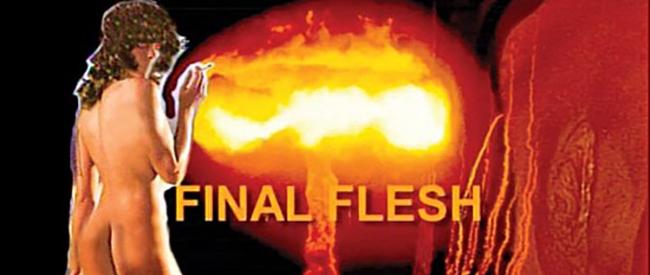 FINAL FLESH
Dir. Vernon Chatman
USA, 71 min.
FRIDAY, JANUARY 9 – 10 PM
SATURDAY, JANUARY 17 – 10 PM
FRIDAY, JANUARY 23 – 10 PM
SATURDAY, JANUARY 31 – 10 PM
Writer/director Vernon Chatman of PFFR (WONDER SHOWZEN, XAVIER: RENEGADE ANGEL) discovered the existence of "websites whereupon one can hire professional porn production companies to do the sick and custom bidding of your panting loins' darkest yearn." He chose four different custom-porn-making sites, and submitted segments of a highly detailed script, or as he called it, his "purest truths", to each of them. The results form the "8-part prepocolyptic triptych in D minor" (or perhaps the 4-part "cinematic exquisite corpse") that is FINAL FLESH.
This epic and disturbing saga cannot be adequately explained or summarized, but by way of an attempt, it concerns the Pollard family (who shape-shift in their representation by the four different smutmakers).
The family is calmly discussing their impending death by atom bomb when Mrs. Pollard recounts a dream in which she sensually bathes herself in the "Tears of Neglected Children". Daughter Pam goes to the Psycho Sexual Burn-Ward (the bathroom) and reads the Koran on the toilet: "Yahweh ordered a double-latte. When the barista handed it to him, it was too hot, so Yahweh threw it in the janitor's face. The end." Pam then gives birth to an egg ("this is so hot") and a piece of raw steak which she names Mr. Peterson and breastfeeds. Mrs. Pollard and Pam then hatch a plan to convince their patriarch to return to the womb ("get up in there"), before Mrs. Peterson recounts her life's regret: "I didn't want to have a family, I wanted to murder the president. I wanted to use his blood to oil the machinery of capitalism." The atom bomb drops but the adventure continues as they re-emerge in God's womb, reincarnated as a different set of amateur porn actors…
If FINAL FLESH is not the greatest film of the 21st century, then I just creamed in my demon. "It's the same thing every Thanksgiving. Remember?"
---
GAEA GIRLS
Dir. Kim Longinotto and Jano Williams, 2000
England/Japan, 106 min.
In Japanese with English subtitles
SUNDAY, JANUARY 11 – 5 PM
MONDAY, JANUARY 12 – 10 PM
TUESDAY, JANUARY 20 – 10 PM
FRIDAY, JANUARY 30 – 10 PM
Part of the Three Films by Kim Longinotto series. Special thanks to Women Make Movies!
This fascinating film follows the physically grueling and mentally exhausting training regimen of several young wanna-be GAEA GIRLS, a group of Japanese women wrestlers who are just as violent as any member of the World Wrestling Federation. One recruit, Takeuchi, endures ritual humiliation not seen on screen since the boot camp sequences of FULL METAL JACKET.
"Longinotto and Williams's ability to penetrate facades is remarkable. The filmmakers build their story in a way that's more compelling and suspenseful than many narrative films." – Chicago Film Festival
Film synopsis courtesy of Women Make Movies!
---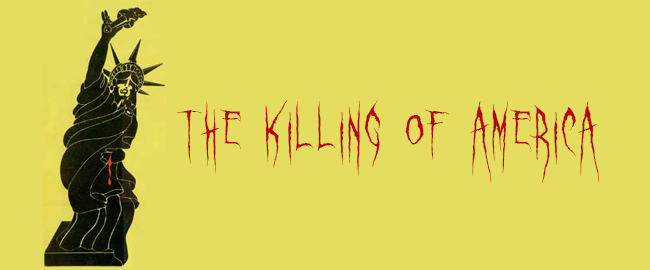 THE KILLING OF AMERICA
Dir. Sheldon Renan & Leonard Schrader, 1982
USA, 90 min.
SATURDAY, JANUARY 3 – 7:30 PM
SATURDAY, JANUARY 10 – 10 PM
TUESDAY, JANUARY 13 – 10 PM
THURSDAY, JANUARY 29 – 10 PM
Part of the Mondo America series.
ALL OF THE FILM YOU ARE ABOUT TO SEE IS REAL. NOTHING HAS BEEN STAGED.
So begins the 1982 shockumentary THE KILLING OF AMERICA, a film that, even among its mondo movie contemporaries, stands out as one of the grimmest and most infamous films ever produced. So much so, in fact, that to this day it remains effectively unreleased in The United States.
If violence is the disease, then THE KILLING OF AMERICA is the microscope. Compiled almost entirely from news broadcasts, security camera footage, etc, THE KILLING OF AMERICA chronicles nearly every major violent incident of the era, from the JFK assassination onward. The America presented here is land characterized by widespread burnout and disillusionment. Add to that the increasing pervasiveness of the mass media, as well as an obscene overabundance of firearms, and you are left with a sobering portrait of a sick society, in which insanity and paranoia breed easily. Meanwhile, three decades later…
Directed by Sheldon Renan & Leonard Schrader (brother of Paul Schrader), and featuring a noteworthy narration by voiceover master Chuck Riley.
---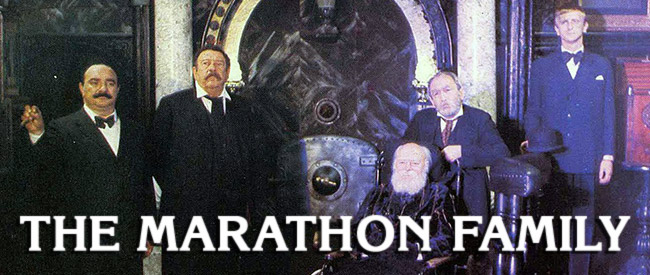 THE MARATHON FAMILY
Dir. Slobodan Šijan, 1982.
SFR Yugoslavia, 92 min.
In Serbian with original English subtitles by Spectacle!
FRIDAY, JANUARY 2 – 10 PM
THURSDAY, JANUARY 8 – 10 PM
MONDAY, JANUARY 12 – 7:30 PM
SUNDAY, JANUARY 18 – 5 PM

Part of the Three Yugoslavian Comedies by Dušan Kovačević series.
Adapted by Kovačević from his play Maratonci trče počasni krug (1973)
Šijan and Kovačević followed up the smashing success of WHO'S SINGIN' OVER THERE? with the arguably even greater THE MARATHON FAMILY (the Serbian title translates to, "The Marathoners Run the Victory Lap"), based on one of Kovačević's earliest plays. Set in a small village in 1935, it explores the offbeat personal and political tensions amid a family of six generations of contemporaneously-(mostly-)-living undertakers.
THE MARATHON FAMILY is as grim and anarchic — not to mention hilarious — as anything Šijan and Kovačević have ever done, and no less rooted in recent history of social relations. It represents various points of transitions: the assassination of King Alexander I of Yugoslavia, portrayed through the actual newsreel on which it was captured; the transition to sound film in Yugoslavia's cinemas; and, among the family, tensions over the ailing business affairs of their cemetery and the economic motivation to pursue new crematorium technology. Due to the latter, the family also becomes mixed-up with a local gangster, whose team of grave robbers refurbish old coffins — and naturally, the undertakers are also behind on their payments. Meanwhile, the youngest, most dim-witted member of the Marathon family becomes romantically ensnared with the gangster's disturbed daughter, whose behavior grows increasingly erratic when she's fired as the cinema's pianist.
Barreling through comedy, tragedy, death, pornography, murder, incineration, and historical sea change, THE MARATHON FAMILY is at once as tar-black and uproarious as movies get.
---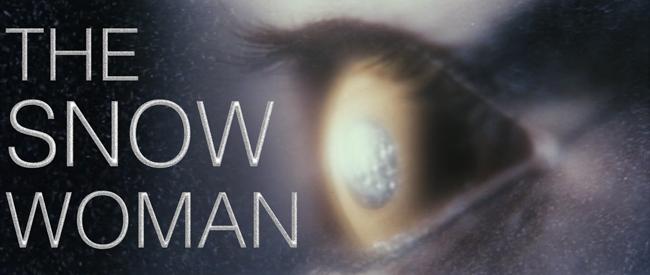 THE SNOW WOMAN
aka Kaidan Yukijorô
Dir. Tokuzô Tanaka, 1968
Japan, 79 min.
In Japanese with English subtitles
SATURDAY, JANUARY 3 – 10 PM
TUESDAY, JANUARY 6 – 10 PM
WEDNESDAY, JANUARY 14 – 7:30 PM
SUNDAY, JANUARY 18 – 7:30 PM
TUESDAY, JANUARY 27 – 10 PM **closed due to inclement weather**
Part of the Spectober IV series.
The story of Yuki-Onna, the Snow Woman, who kills any man who sets his eyes upon her, is best-known to western audiences as one of the segments in Masaki Kobayashi's 1965 portmanteau horror classic KWAIDAN. Made just three years later, Tokuzô Tanaka's poetic and haunting feature-length interpretation adheres to the basic outline of the folk tale (which is also referenced in Kurosawa's DREAMS), infusing it with added emotional depth and political subtext and one-upping Kobayashi's version with some truly inspired and terrifying set-pieces.
Shigetomo, a master sculptor, and his apprentice Yosaku set out for the Mino Mountains to find the suitable wood from which to carve the Buddhist statue for the state temple. Caught in a blizzard, they take refuge in a hut, where the Snow Woman finds them asleep. She murders the sculptor but, struck by Yosaku's "youth and beauty", impulsively decides to spare him if he promises to never tell anybody what he witnessed. He returns safely to his village but soon falls in love with a new arrival named Yuki, who is really the Snow Woman disguised as a human.
---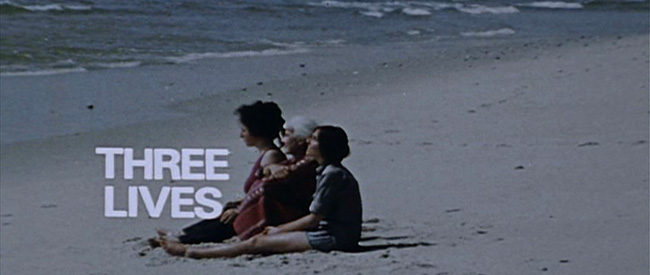 THREE LIVES
Dir. Kate Millett, 1971
USA, 70 min.
SUNDAY, JANUARY 11 – 7:30 PM **Kate Millett and Robin Mide in attendance!**
THURSDAY, JANUARY 15 – 7:30 PM
WEDNESDAY, JANUARY 21 – 10 PM
SUNDAY, JANUARY 25 – 7:30 PM
Part of the In Our Own Words: Feminist Non-Fiction Films of the 70s series.
"Kate Millett's Three Lives is a moving, proud, calm, aggressively self-contained documentary feature…" – Vincent Canby, The New York Times
Feminist author Kate Millett was a second-wave powerhouse; in 1970, she published Sexual Politics, called by Norma Wilson "one of the first feminist books of this decade to raise nationwide male ire," and which, obviously, made her an enemy of Norman Mailer. In 1971, Millett brought together an all-female crew, under the name Women's Liberation Cinema, to film three women's remembrances of their lives.
THREE LIVES portrays three women: Robin Mide, an artist; Lillian Shreve, a chemist; and Mallory Millet-Jones, Millett's own sister. The camera is a quiet observer, letting the women, from three different paths and generations, tell their own stories without outside interference. Through these women's personal revelations, a narrative of living under the patriarchy is revealed. The personal is political, indeed.
Courtesy of Kate Millett.
---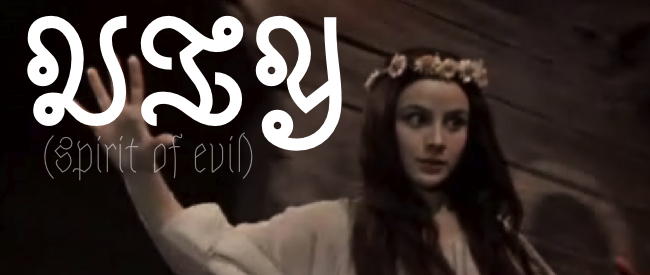 VIY
Dir. Konstantin Yershov & Georgi Kropachyov
1967, 78 min.
In Russian with English subtitles
SUNDAY, JANUARY 4 – 5 PM
MONDAY, JANUARY 5 – 10 PM
WEDNESDAY, JANUARY 7 – 10 PM
FRIDAY, JANUARY 23 – 7:30 PM

Part of the Spectober IV series.
A young student must pray for 3 days over the body of a recently deceased woman – believed to be a witch – while her restless spirit and a gang of ghouls temp, prod, and terrorize him to no end. Based on the story (also called Viy) by Nikolai Gogol, the film boasts some excellent effects work and a beautiful score.
---
WOMEN IN REVOLT
Dir. Paul Morrissey, 1971
USA, 97 min.
TUESDAY, JANUARY 6 – 7:30 PM
SATURDAY, JANUARY 24 – 7:30 PM
MONDAY, JANUARY 26 – 10 PM **closed due to inclement weather**
FRIDAY, JANUARY 30 – 7:30 PM
Part of the Four Films by Paul Morrissey series.
[TRIGGER WARNING: This film contains depictions of sexual assault.]
Featuring Candy Darling, Jackie Curtis, Holly Woodlawn and Jane Forth. With music by John Cale.

What do you mean "Come down off the trapeze and into the sawdust"? That's circus talk.
Three of the most indelible transgender icons of all time play militant feminists in this incredible film which is so much more than parody. Jackie Curtis and Holly Woodlawn have had it with men and their foul ways, so they join a militant feminist organization called PIG (Politically Involved Girls). Candy Darling is a wealthy socialite from Park Avenue (or Long Island – they can't keep it straight) who they draw into the group to give it legitimacy, but it turns out that she's having an incestuous relationship with her brother. Regardless, the three quickly become enemies: "I could just plunge a knife right into her back." "Oh no, it's too bloody!" "Well, I could do it and just not look." Holly Woodlawn becomes a Bowery bum and Jackie Curtis can't stop hiring male prostitutes, while Candy becomes a famous actress: "I'm sick of incest and lesbianism. I'm ready for Hollywood."
After WOMEN IN REVOLT previewed on 59th Street, it was protested by a feminist organization, who mistook the film for a caricature of feminism rather than a caricature of the popular discourse around feminism, not to mention a caricature of traditional gender roles. Candy Darling reportedly declared, "Who do these dykes think they are anyway? Well, I just hope they all read Vincent Canby's review in today's Times. He said I look like a cross between Kim Novak and Pat Nixon. It's true – I do have Pat Nixon's nose."
---

THE YEAR OF THE CANNIBALS
aka I cannibali
Dir. Liliana Cavani, 1969
Italy, 95 min.
In Italian with English subtitles
MONDAY, JANUARY 5 – 7:30 PM
WEDNESDAY, JANUARY 14 – 10 PM
TUESDAY, JANUARY 20 – 7:30 PM
WEDNESDAY, JANUARY 28 – 7:30 PM
Part of the Tales of Turbulence from Emilia-Romagna series.
Liliana Cavani is probably best known for her portrayal of a complex erotic relationship between a former SS officer and a concentration camp survivor in her 1974 film THE NIGHT PORTER. Largely overlooked however is her 1969 feature, THE YEAR OF THE CANNIBALS, which investigates a different kind of obscene authority and the "natural rebellion" it provokes.
In this loose adaptation of Antigone set in a near-future Milan, the State has forbidden the removal of the bodies of rebels that litter the streets. As a result, the corpses are stepped over and ignored by the citizens, reminding us how a comfortable private existence in the metropolis everywhere means turning a blind eye to misery. Britt Ekland (THE MAN WITH THE GOLDEN GUN) and Pierre Clémenti (PIGSTY, THE CONFORMIST) band together as vigilante body-snatchers in defiance of the decree, and ultimately face repression and execution. A radical chic romp that recalls A HARD DAY'S NIGHT and Clémenti's work with Groupe Zanzibar, THE YEAR OF THE CANNIBALS also offers a sober early analysis of the notorious "years of lead" in Italy, characterized by witch-hunts and wholesale incarceration of suspected militants.
"I intended to use the language of myth and universal symbols to avoid the revolutionary speeches that had become a cliché by 1969-1970. … [The Year of the Cannibals] is not the chronicle of a revolution, … but the spectral analysis of reality beyond the various episodes that characterized the demonstrations. I believe it is a comprehensive analysis, and primarily a discourse of generations." -Interview in Écran #26, June 1974