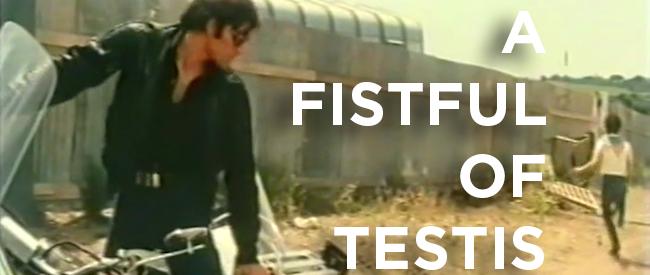 A selection of films starring Fabio Testi.
---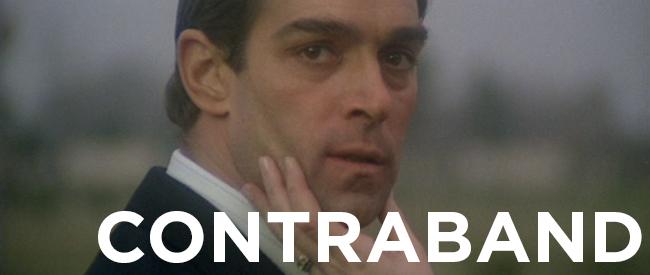 CONTRABAND
Dir. Lucio Fulci, 1980.
Italy, 97 min.
In Italian with English subtitles.
SUNDAY, APRIL 3 – 5:00 PM
SATURDAY, APRIL 9 – 7:30 PM
TUESDAY, APRIL 19 – 7:30 PM
SATURDAY, APRIL 30 – 10:00 PM
Fabio Testi stars as Luca Di Angelo, an idealistic family man and cigarette smuggler in the treacherous Naples underworld. But when a rival gang massacres his brother and abducts his wife, Luca triggers a psychotic mob war that goes far beyond mere revenge.Get ready for a crime saga unlike anything you've ever seen before as director Lucio Fulci (ZOMBIE) unleashes the most gut-splattering, brain-blasting, flesh-frying scenes of cruelty and carnage imaginable. This is CONTRABAND!
---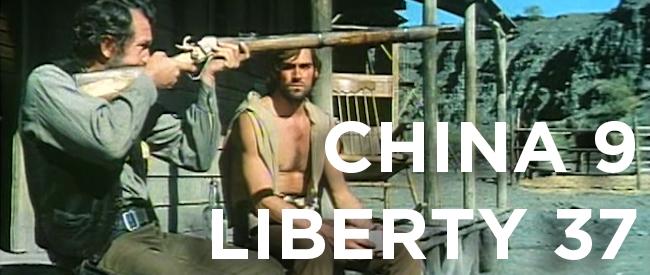 CHINA 9, LIBERTY 37
Dir. Monte Hellman, 1978.
Italy/Spain, 102 min.
In English.
SATURDAY, APRIL 2 – 10:00 PM
THURSDAY, APRIL 7 – 10:00 PM
THURSDAY, APRIL 21 – 7:30 PM
Fabio Testi plays Clayton Drumm, on his way to the gallows when he's offered a chance to live in exchange for killing Matthew Sebanek (Warren Oates), a miner who refuses to sell his land to the railroad. The arrangement becomes complicated when Clayton and Matthew become friends, and more complicated still when Clayton and Matthew's wife Cather (Jenny Auguttter), fall for each other. With the railroad's gunmen hot their heels, enemies become friends, then enemies again, then uneasy friends again, then ambiguous frenemies in this western from Monte Hellman, director of TWO-LANE BLACKTOP, COCKFIGHTER, THE SHOOTING and RIDE IN THE WHIRLWIND. Featuring a rare acting role for WILD BUNCH director Sam Peckinpah.
---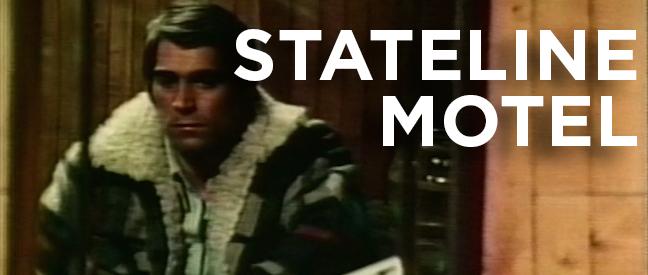 STATELINE MOTEL
Dir. Maurizio Lucidi, 1975.
Italy, 86 min.
In English.
TUESDAY, APRIL 5 – 10:00 PM
WEDNESDAY, APRIL 13 – 10:00 PM
SUNDAY, APRIL 17 – 5:00 PM
Fabio Testi is Floyd, just a day out of Canadian prison and already on the run after a botched daylight jewelry store robbery. On his way to split up the loot with partner Joe (Eli Wallach), Joe crashed his car and winds up stranded at the Stateline Motel, where he catches the eye of the motel's owner, Michelle (Ursula Andress). Before you can say "The Postman Always Rings Twice," passions are inflamed, suspicions raised, double crosses abound and things generally go poorly for everyone is this seedy 70's Euro-noir, also starring Howard Ross and Barbara Bach.
---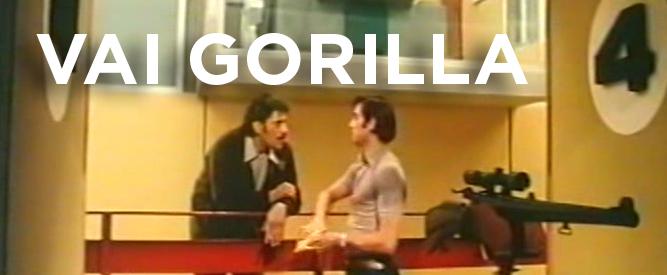 VAI GORILLA
a.k.a. GO GORILLA GO, THE HIRED GUN
Dir. Tonino Valerii, 1975.
Italy, 100 min.
In English and Italian with English Subtitles.
FRIDAY, APRIL 8 – 10:00 PM
SATURDAY, APRIL 23 – 10:00 PM
THURSDAY, APRIL 28 – 7:30 PM
Fabio Testi stars as a down-on-his-luck cop who moonlights as a bodyguard for a mob boss. When Testi's scummy brother proposes a kidnap scheme, Testi's reluctantly game, and things go downhill fast in this odd and action packed Eurocrime from the director of MY DEAR KILLER and MY NAME IS NOBODY.