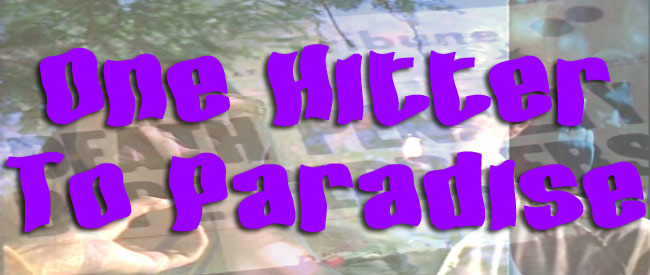 ONE HITTER TO PARADISE
Dir. Various
USA, 60 min.
THURSDAY, APRIL 21 – 10:00 PM
FRIDAY, APRIL 22 – MIDNIGHT
A one-night only tribute to the high holy holiday of 4:20 – silly? Sure, but not half as silly as Record Store Day, particularly when your pals at Spectacle have cherry-picked the greatest moments from an endless trove of anti-drug filmstrips, afterschool specials and drive-in exploitation madness. That might seem like a wide net, but considering even the staunchest Just Say No films usually have at least one psychedelic fish-eye lens freakout, it's remarkable just how similar these varied sources actually are. With clips narrated by Robert Mitchum (arrested for possession in 1948) and Paul Newman and appearances by Scott Baio and John Holmes (not together, sadly), we'll see clips of everything from wigged-out cinema verite' to thoughtful examinations of the hypocrisy of America's long-troubled drug laws to things that simply cannot be explained. Get your head right and come on out on Wednesday, April 20th, because Spectacle 4:20 says it's gonna whup your ass.