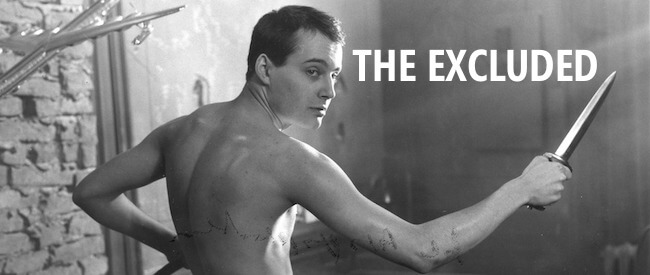 THE EXCLUDED
Dir. Franz Novotny, 1982.
Austria, 93 min.
In German with English subtitles.
SUNDAY, MARCH 5 – 5 PM
SATURDAY, MARCH 11 – 10 PM
FRIDAY, MARCH 17 – 10 PM
MONDAY, MARCH 20 – 7:30 PM
SATURDAY, MARCH 25 – 7:30 PM
THURSDAY, MARCH 30 – 7:30 PM
A forgotten gem of Austrian miserablist cinema, THE EXCLUDED is a prime example of agit-prop farce, the same strange brew stewed by Godard in LA CHINOIS and Fassbinder in THE THIRD GENERATION. This is the story of four bourgois would-be revolutionaries, attempting to smash the 1950s Austrian state—if they can overcome their own egos long enough to pull it off. The lead, Peter, is played with smarmy, wet-mouthed pretension by the great Paulus Manker, a regular collaborator with Michael Haneke. We've all met someone like Peter before: that poetry-writing, Camus-spouting punk, peeking above a black turtleneck long enough to spew half-baked Maoist homilies about the kind of violent political action he's a teensy bit too scared to carry out himself. Surprisingly, Peter manages to form his own private fraktion of bored teenagers, and the cell happily engages in beatings, bombings, and shock tactics against "slaves of social convention."
That is how post-war Austria looked to then-33-year-old director Franz Novotny—an urban underclass, politically at odds with the values of Austria's hypocritical "Second Republic," unable to share its wealth, and eager to enforce violent punishment for its fascist past. His film, based on the 1980 novel by Nobel winner Elfriede Jelinek, is a cynical portrait of Austria's doomed, post-war youth, whose undirected political energy ultimately finds a conclusion with an explosion of meaningless violence.