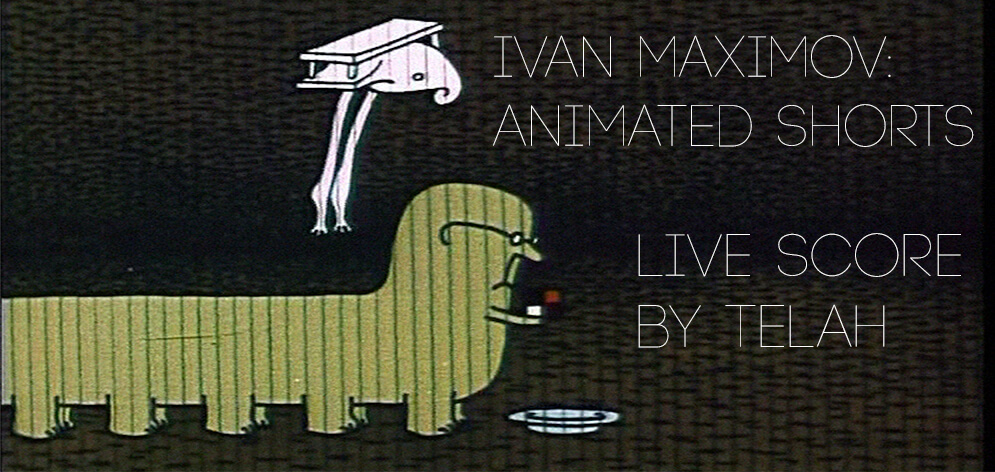 SATURDAY, MARCH 31 – 7:30 and 10 PM
Tickets $10
The last day of March will bring two opportunities to see selected work from animator and former astrophysicist Ivan Maximov, scored by Brooklyn's TELAH. You may remember TELAH from last June's transportive live score for Mamoru Oshii's ANGELS EGG. The lineup of the band has changed slightly, but still features the room-reverberating drums of Jeff Widner and bassist Evan Gill Smith. They were nice enough to include Spectacle programmer Erin Lemkey on keyboards for this show.
The band will provide new sounds for the anatomically unusual animations of Moscow-based Maximov. In his animated shorts, creatures both globular and mammalian partake in peregrinations of form and mood. Many of these shorts operate without a logical storyline, but are as captivating as a tank of bizarrely-behaved tropical fish. Between animations we will feature some quotes from the artist on the creative process, distaste for puppets, and the superiority of children.
Ivan Maximov's work has earned him many animation awards in Russia, Germany, Italy, and Hungary.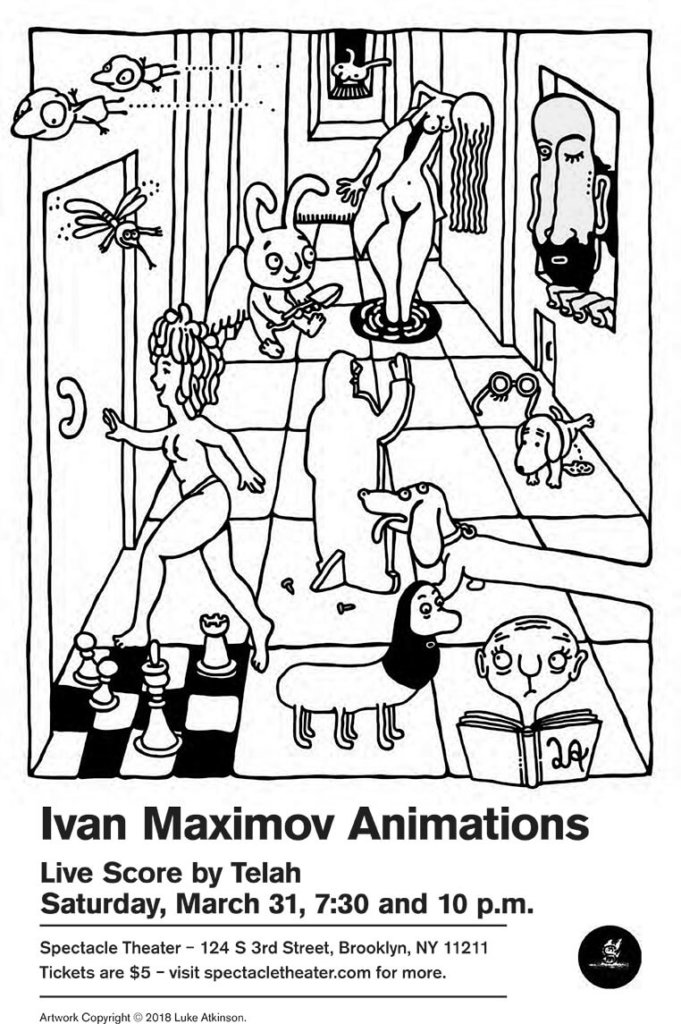 Program time: 60 minutes